IoT Course Training in United States
The steady anticipation and hype that has been generated over the past few years around Internet of Things or IoT for short is finally culminating in exciting fashion. This is readily apparent by estimates that the number of IoT devices is expected to reach 43 Billion by 2023 according to a McKinsey study. The Certification Program in IoT offered by 360DigiTMG is ideal for professionals and freshers looking to enter the field of automated products and communication interfaces. The curriculum is bleeding-edge, focusing on Data Capture, Storage, Analytics, Embedded Electronics and Client-server Architecture and guides students to become IoT experts in implementing practical useful applications. The course material is designed keeping in mind the needs of the companies and participants based in USA.
Live Instructor-Led online program: 40 hours
00

Days

00

Hours

00

Minutes

00

Seconds
IoT Training Overview in USA
This program provides a perfect primer to aspiring professionals looking to gain a foothold into the exciting world of IoT. IoT can be thought of as having 4 pillars – hardware, software, application systems and data and the way they inter-play with each other. This course is meticulously designed to cover all aspects of these pillars and explore leading IoT platforms like Raspberry Pi, STM32 based on ARM Cortex and Arduino. This program has been crafted keeping the needs of US enterprises and students in mind and will serve both their interests. Students can also expect to do a Live Capstone project from Innodatatics which is a US based consulting and technology firm.
IoT Courses Learning Outcomes
Be able to design independent IoT devices for sectors like Retail, Manufacturing and Construction
Be able to comprehend IoT architecture and Modern Microcontrollers for Data capture and Signal relaying
Be able to understand the advantages of Cloud storage
Be able to make hardware compatible MCU
Be able to set up a HTTP server and able to deploy python modules for basic Data analytics
Be able to understand IoT Communication Protocols
Internet of Things Training Modules
The Internet Of Things market revenue in North America will be $550 billion in 2022.
(Source: https://www.statista.com)
Block Your Time
60 hours
Assignments &
e-Learning
Who Should Sign Up?
Candidates aspiring to be IoT Analysts
Analytics Managers / Professionals, IoT Experts, Software Developers
Candidates aspiring to get an overall understanding of "IoT Analytics"
Professionals who are looking to get understanding on IoT Architecture, Cloud IoT, IoT Systems Integration and IoT Implementation Strategy
Employees of organizations, who are planning to shift to IoT and Data Analytics
Finally – Students who are aiming to get an understanding to embark on the journey of IoT, Cloud Computing and Data Analytics
Internet of Things
Prerequisites
Basic Programming
Basic Electronics Knowledge
Tools Covered
The world is going throughIndustrial Revolution 4.0 (IR 4.0) which has opened up exciting opportunities in the field of Internet of Things (IoT). The IoT software market itself is expected to grow $ 500 Billion by 2023. 360DigiTMG has taken on the onus of filling the gap between the demand and supply of IoT professionals through IoT courses and workshops for enterprise and aspiring professionals in USA. This training comprises the theory and practical implementation through IoT devices such as Raspberry Pi and Arduino board.
One can also obtain IoT certification from our Analytics consulting vertical Innodatatics so that participants may claim as certified internet of things specialist. This coveted certification program can be obtained by successfully completing our rigorously curated internet of thing, delivered in a Live Instructor-Led online format for students in USA. This is perfect for professionals who might want to follow a steady focused daily learning approach from the comfort of their homes. All of our training faculty clearly understand the emerging trends across the globe and especially in USA and hence they customize the trainings to suit the industry requirements.
Register for a free orientation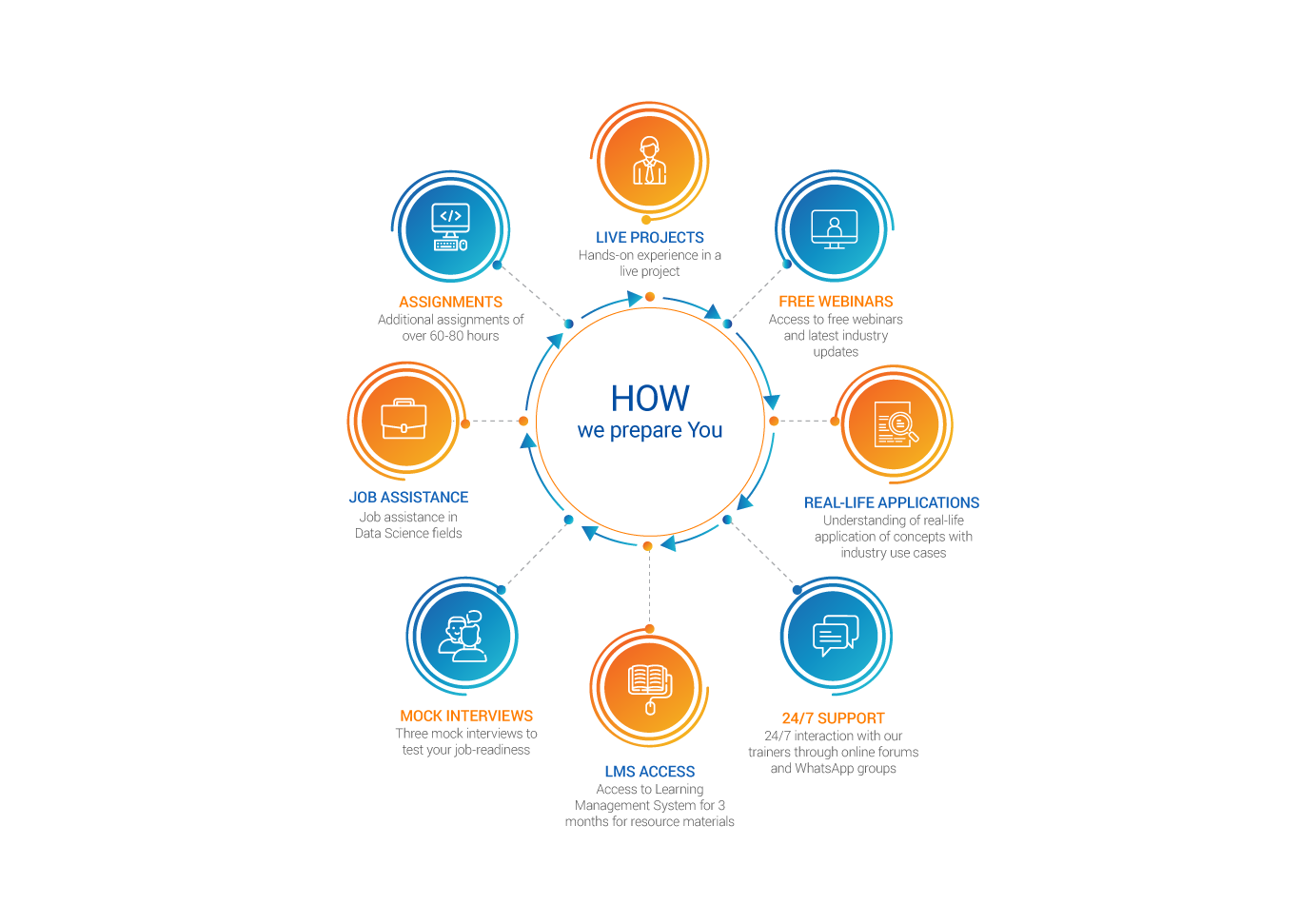 IoT Certification Panel of Coaches
Bharani Kumar Depuru
Areas of expertise: Data analytics, Digital Transformation, Industrial Revolution 4.0
Over 14+ years of professional experience
Trained over 2,500 professionals from eight countries
Corporate clients include Hewlett Packard Enterprise, Computer Science Corporation, Akamai, IBS Software, Litmus7, Personiv, Ebreeze, Alshaya, Synchrony Financials, Deloitte
Professional certifications - PMP, PMI-ACP, PMI-RMP from Project Management Institute, Lean Six Sigma Master Black Belt, Tableau Certified Associate, Certified Scrum Practitioner, AgilePM (DSDM Atern)
Alumnus of Indian Institute of Technology, Hyderabad and Indian School of Business
Read More >
Sharat Chandra Kumar
Areas of expertise: Data sciences, Machine learning, Business intelligence and Data visualisation
Trained over 1,500 professional across 12 countries
Worked as a Data scientist for 14+ years across several industry domains
Professional certifications: Lean Six Sigma Green and Black Belt, Information Technology Infrastructure Library
Experienced in Big Data Hadoop, Spark, NoSQL, NewSQL, MongoDB, R, RStudio, Python, Tableau, Cognos
Corporate clients include DuPont, All-Scripts, Girnarsoft (College-dekho, Car-dekho) and many more
Read More >
Nitin Mishra
Areas of expertise: Data sciences, Machine learning, Business intelligence and Data visualisation
Over 20+ years of industry experience in data science and business intelligence
Trained professionals from Fortune 500 companies and students at prestigious colleges
Experienced in Cognos, Tableau, Big Data, NoSQL, NewSQL
Corporate clients include Time Inc., Hewlett Packard Enterprise, Dell, Metric Fox (Champions Group), TCS and many more
Read More >
FAQs for Certification Program in IoT
Ecosystem Partners
Student Voices
Heng Nguan Ting
8 months ago
A company that give course from beginning level to advanced level. They will always keep in touch with their participant in order to get know about them and solve their problem accordingly. Nice place to start your learning.
Puteri ameena
9 months ago
I joined the Data Science using R workshop and I really appreciated all the efforts that have been put into sharing the knowledge of Data Science. I learnt the reality of handling data unlike the theoretical classes we normally learn in university. I had so much fun too!! Thank you
Rong An Kiew
9 months ago
I took part in the Jumpstart program 2018, I gained a lot of knowledge about Big Data from this program and there are also some experienced tutors teaching in this program. It provides some assignments to let us practise. Overall it is a good platform for learning Big Data.