Professional Certification in
Business Analytics
Leverage the power of business analytics and statistics in your career. Master Tableau for comprehensive Data Visualization for your business needs.
72 Hours Classroom & Online Sessions
140+ Hours Assignments & eLearning
100% Job Assistance
2 Capstone Projects
Industry Placement Training
3152 Learners
"The demand for Business analysts will uptick by 15% till 2026 as companies improve efficiency and control costs." - (Source). The United States of America has long been the bastion of technological advancements and leading the way in Big Data Analytics and Artificial Intelligence. According to Deloitte's Analytics team, business analytics is becoming mainstream but it still has a long way to go. While the paper lists a variety of reasons for that, the skills shortage is also mentioned as one among them. The opportunities for this field are not even at full potential and yet there are concerns that there is a skills gap – this sheds light on the huge requirement for analytics professionals when business analytics becomes even more mainstream. Business analytics has aided in understanding the way business works and has decreased the chances of making poor investment decisions. Hence, the time is ripe for all professionals in the USA who want to pursue a career in analytics to join this course in Business Analytics and get accustomed to this exciting field and reap the benefits well into the future!
Python & R Program
Prerequisites
Computer Skills
Basic Mathematical Concepts
Analytical Mindset
Business Analytics Certification Course Overview
Harness the power data with advanced analytics and statistical tools in your current profession with our Professional Certification in Business Analytics. Develop and deploy Machine Learning powered predictive analytics to make data-driven business decisions. Additionally, gain mastery of Tableau to create powerfully insightful visualizations to story-tell your business needs.

The Professional Certification in Business Analytics is a foundation course for entry-level and seasoned professionals alike who want to imbibe cutting edge data skills in their current (or prospective) industry domain or function area. This course will help you become a Business Intelligence and Data Visualization expert and surge ahead in your career. The Business Analytics certification course covers all the essential Analytical and Statistical techniques for effective business decision - making. In addition to that, the course also introduces participants to basic python language concepts.

Define Business Analytics?

The goal of business analytics is to collate, sort, process, and study business data. It is the process that uses statistical models to convert data into business insights. It also aims at determining which datasets are going to be useful in solving problems and recommending actions to maximize ideal outcomes in areas of efficiency, productivity, and revenue. To accurately predict future events and market trends they use statistics, information systems, computer science, artificial intelligence, and deep learning to understand complex data sets and identify patterns. It then recommends strategies that can drive consumers toward a desired intention.
Business Analytics Training Learning Outcomes
The end goal of every business is to Enhance product value for complete customer satisfaction. This course in Business Analytics aims at preparing candidates for the demands of the global business environment. Decision making plays a critical role in making or breaking a company's goals and analytics gives the power to make accurate decisions faster and more efficiently and could leverage businesses. Analytics also provides clearer insights through Data Visualization using comprehensive charts and graphs that help in extracting relevant and useful insights from data in a much clearer way. In this course, students will learn the skills of collecting data, mining data, performing Text Mining to generate customer sentiment analysis, and explore the various analytics tools and techniques including descriptive and predictive analytics. Students will acquire skills needed to analyze and evaluate appropriate business strategies used for promoting a new or existing product or service by integrating marketing concepts, and strategies. They will also learn to create a business report communicating the various practices and theories involved in incorporating principles of marketing, economics, accounting, operations management, and finance. With this course acquire new skills and fast track your career in Business Analytics. You will also learn to
Work with various data generation sources
Perform Text Mining to generate Customer Sentiment Analysis
Understand how to use various analytics tools and techniques
Develop an understanding of descriptive and predictive analytics
Apply data-driven, Machine Learning approaches for business decisions
Build prediction models for day-to-day applicability
Perform forecasting to take proactive business decisions
Use Data Visualization concepts to represent data for easy understanding
Create business reports, dashboards, stories, maps etc. to draw meaningful business insights
Block Your Time
72 hours
Classroom Sessions
140 hours
Assignments &
e-Learning
Who Should Sign Up?
Science, Math and Commerce graduates
IT professionals who want to specialise in digital tech
Professionals who want to move into Data Analytics
Professionals who want to add Data Analytics to current job skills
Academicians and researchers working in Data Analytics
Business Analytics Course Modules
The module on Business Analytics aims to explore how data and analytics are transforming key areas of business. These modules will equip you with the necessary skills and knowledge needed to understand the fundamentals of analysis along with the intuitive use of the latest business analytics tools and platforms. The modules begin with an introduction to the various techniques analysts use to identify, describe, and present useful data to make predictions. Students will learn Regression techniques, Hypothesis Testing, Data Mining on Supervised and Unsupervised data, Blackbox technique, Time series analysis, and data visualization using Tableau. Learn all the essential skills needed to stay ahead with this course on Business Analytics.
Business Analytics Trends in USA
The epic amount of data that is now available to businesses has driven business analytics to new heights. Most companies understand the impact of data analysis on the decision-making process and in meeting new challenges. When it comes to Business Analytics it becomes essential for brands to gather, analyze, and put these big data sets to good use. Business analysts use various quantitative techniques to assist decision-makers in making more informed decisions. Techniques like data mining, optimization tools, statistics, and simulation are used to predict in context to the future business activities and for continuous process improvement through monitoring and learning. Business analytics has been rapidly gaining popularity and accomplishing goals that include gaining insights into business practices and customer behaviors, identifying risk, improving predictability, improving the effectiveness of communication, and enhancing operating efficiency.
Some of the trends in business analytics that will be the driving force behind successful digital transformation initiatives include the wide application of Artificial Intelligence to scan huge amounts of data and find correlations in them. With an ever-increasing expansion of data and emphasis on digitization in every aspect of life, Big data will be around for a while. The other trend to take over will be combining reporting with business intelligence which will provide insights that can be used to improve decision making. With the growing demand for high-quality, high-precision analytics we will see many new tasks being automated. The other trend to look out for will be Blockchain which will be used to ensure the immutability of data across a network of multiple participants. Also, to keep up with rising demand and bridge the talent gap in this field join this course in Business Analytics and learn skills to strengthen your organization.
How We Prepare You
Additional Assignments of over 140 hours

Live Free Webinars

Resume and LinkedIn Review Sessions

3 Month Access to LMS

24/7 Support
Job Assistance in Business Analytics Fields

Complimentary Courses

Unlimited Mock Interview and Quiz Session

Hands-on Experience in a Live Project

Life Time Free Access to Industry Webinars
Call us Today!
+91 9989994319
Business Analytics Panel of Coaches
Bharani Kumar Depuru
Areas of expertise: Data Analytics, Process Management, Quality Management.
Over 13 years of professional experience
Trained over 2,500 professionals from eight countries
Corporate clients include Hewlett Packard Enterprise, Computer Science Corporation, Akamai, IBS Software, Litmus7, Personiv, Ebreeze, Alshaya, Synchrony Financials, Deloitte
Professional certifications - PMP, PMI-ACP, PMI-RMP from Project Management Institute, Lean Six Sigma Master Black Belt, Tableau Certified Associate, Certified Scrum Practitioner, AgilePM (DSDM Atern)
Alumnus of Indian Institute of Technology, Hyderabad and Indian School of Business
Read More >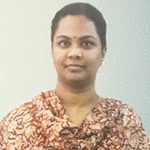 Bhargavi Kandukuri
Business Analytics, Quality Management, Data Visualization with Tableau, COBOL, CICS, DB2 and JCL.
Electronics and communications engineer with over 13 years of industry experience
Senior Tableau developer, with experience in analytics solutions development in domains such as retail, clinical and manufacturing
Trained over 750+ professionals across the globe in three years
Worked with Infosys Technologies, iGate, Patni Global Solutions as technology analyst
Read More >
Dr Nitin Mishra
Areas of expertise: Data Sciences, Machine Learning, Business Intelligence and Data Visualization.
Over 15 years of industry experience in Data Science and Business Intelligence.
Trained professionals from Fortune 500 companies and students from prestigious colleges.
Experienced in Cognos, Tableau, Big Data, NoSQL, NewSQL
Corporate clients include Time Inc., Hewlett Packard Enterprise, Dell, Metric Fox (Champions Group)
Read More >
Certificate
Gain industry recognition for niche skills with the Professional Certification in Business Analytics. The certificate illustrates your ability to extract actionable insights from business data for improved decision - making.
Recommended Programmes
3152 Learners
5093 Learners
2093 Learners
FAQs for Business Analytics in USA
Jobs in the Field of Business Analytics in USA
When it comes to Business Analytics there are many career opportunities available like Management Analyst/Consultant, Data Analyst/Scientist, Business Intelligence Analyst, Program and Marketing Manager, Big Data Analytics Specialist, Market Research Analyst, etc.
Salaries in USA for Business Analytics
If you are good at analytical thinking then a career in analytics will prove exciting. A Business Analyst with an experience of 1-2 years gets around $86,312 per year and a senior business analyst with more than 10 years of experience gets $10,113 per year.
Business Analytics Projects in USA
A project in Business Analytics can provide more authority and help increase profile value. One can work on data clusters and perform Exploratory Data Analysis to find patterns, or build a chatbot, or perform sentiment analysis to predict the behavior of the customer.
Role of Open Source Tools in Business Analytics
There are many open-source tools that we will cover in this course like R, RStudio, Python, and Tableau. These tools come in handy while performing data mining, data modeling, handling text data, creating data visualization, etc.
Modes of Training in Business Analytics
The course in the USA is designed to suit the needs of students as well as working professionals. We at 360DigiTMG give our students the option of both classroom and online learning. We also support e-learning as part of our curriculum.
Industry Applications of Business Analytics in USA
Businesses today have built a winning global strategy by capitalizing on Business Analytics and there is a demand for effective and faster accessibility of data across industries. Industries like healthcare, finance, retail, manufacturing, banking, and biotechnology are using the power of data analytics.