Certificate Course in
Data Visualization Using Tableau
Fast-track your career with the Certificate Course in Data Visualization Using Tableau Training in USA.
24 Hours Classroom & Online Sessions
60+ Hours Assignments & eLearning
100% Job Assistance
2 Capstone Projects
Industry Placement Training

3152 Learners
"Build a career in Business Intelligence with soaring demand for Tableau professionals in 2020. The average annual pay for a Tableau Developer in the US is $115070. " - (Source). The present Business Intelligence market is quite progressive and offers a lot of opportunities. Tableau professionals are in great demand in many industries and this trend will increase in the future. Tableau is a leading tool in the Business Intelligence and Data Visualization market. The constant advancements in Data Visualization encourage the business to shift from traditional to analytically driven business, where decisions can be made by the data in graphical or chart forms. As per IDC ( International Data Corporation) study report, the data by 2020 will be 50 times more than the data compared to the last decade. So organizations should have effective tools to analyze this enormous data and draw insights from it. Tableau is an interactive and user friendly tool which is very effective and efficient with numerous capabilities.
Data Visualization using Tableau
Prerequisites
Computer Skills
Analytical Mindset
Tableau Training Program Overview
The Data Visualization Using Tableau course teaches students how to analyze and communicate effectively with data. This online training delivered to participants across the United States of America is designed to suit the requirements of both beginners and mid-level professionals who want to acquire Data Visualization skills using Tableau. Participants can expect to get acquainted with skills to discover patterns in data, create stories, dashboards, and workbooks, and optimize database queries. The course will also expose students to advanced analytical capabilities of Tableau Desktop.
Tableau Course Learning Outcomes
Research has shown that companies in USA prefer data stories to be told using intuitive visualizations. Also, there are multiple reasons why companies in USA are investing so much in building interactive Data Visualizations. While there are multiple tools in the market, Tableau is easily one of the best tools because of its simplicity, versatility, and ease of use. 360DigiTMG has introduced a course that helps data professionals learn to tell engaging data stories using powerful visualizations built from Tableau. Furthermore, there are multiple job roles that either require Tableau as a core or expected skill. Through this course, professionals/ students will be able to create dashboards to express their views and ideas.
Get familiarised with Data Visualization principles and concepts
Understand Tableau architecture, including the most important processes
Make exploratory Data Analysis using in-built options and default visualizations in Tableau
Conduct data extraction and data blending with multiple data sources
Use Tableau filtering options, groups, sets and calculations, LOD expressions
Create top charts in the latest version of Tableau Desktop
Use Tableau calculated fields and advanced reporting concepts
Create Tableau maps, dashboards and stories
Block Your Time
24 hours
Classroom Sessions
60 hours
Assignments &
e-Learning
Who Should Sign Up?
Those aspiring to become Business Intelligence (BI) analysts
Analytics professionals, Business Analysts, Software developers
Graduates looking for a career in BI and Data Analytics
Professionals wanting to learn BI tools
Students entering the IT industry
Tableau Classroom Training Modules
360DigiTMG offers Data Visualization with Tableau in USA for professionals and students. The main objective of this course is to craft the career of the students and help them in achieving their goals. By this course, users can create, and share interactive dashboards that depict a large volume of data to easily understanding forms like charts, graphs, and maps. This course will be a milestone for the aspirants who want to start their career in Business Intelligence. The modules of the course are designed by industry experts and the students are given the opportunity to work on real-time projects of various industries. This gives them a chance to work on various tableau tools. Data Visualization is the art of telling stories visually using data. Using visual imagery abstract and concrete ideas can be communicated effectively as is evidenced since the dawn of humanity. The course modules emphasize the introduction of Data Visualization concepts and Tableau. The aspirants will learn to explore, extract, and blend data through tableau tools. Students will be able to create Charts, Graphs, and Dashboards to express their ideas about what they have extracted from the data. They will be able to tell stories using tools of Tableau. Learn Tableau filtering options, groups, sets, calculations, and LOD expressions. By hands-on training experience working on different projects, under the guidance of industry experts, students will gain in-depth knowledge of using Tableau. The course focuses on the main concepts which are designed as per the latest business trends. After completion of the course, students will be able to achieve their goal by joining giant companies with high paid salaries.
Data Visualization Trends in USA
Day by day Data visualization is transforming into more robust and flexible making end-users rely on it. It ensures business users to access data, gain valuable insights, and face challenges with fewer efforts. The latest trends in Data Visualization are empowering users to make data-driven decisions and enhance productivity. Data Visualization is going beyond graphs and charts. These tools empower to simplify data and help in better understanding which helps to draw valuable insights. Search console, maps, and dashboards are a few of them that are upgrading Data Visualization. Data Visualization is merging social media into its vista which increases the number of followers. When data is presented visually it should appeal to the users and draw traffic. GIFS, images, and youTube shots are some of the social media Data Visualization forms. Modern businesses are using and depending on data to improve their efficiency. Even the internal users of organizations are given access to modify, analyze, churn the data to extract valuable insights.
With the latest Data Visualization tools, the users can access data from anywhere at any point in time. By drag and drop option, Data Visualization gives users to visualize and analyze data and it also gives the ability to build dashboards to solve their specific business problems. Artificial Intelligence-powered Data Visualization is helping businesses to extract the information that they are looking for and it also gives suggestions to improve the business. The advanced technologies like Machine Learning and Natural language processing (NLP) are being imbibed into Data Visualization to draw insights from the data, thereby reducing the workload for humans. Data Visualization is extending its capabilities in delivering the experience of desktop users to mobile users. Thus, Data Visualization is expanding exponentially and is going to further develop with many innovations in the near future.
How We Prepare You
Additional Assignments of over 60+ hours

Live Free Webinars

Resume and LinkedIn Review Sessions

Lifetime LMS Access

24/7 Support
Job Placements Assistance in Tableau fields

Complimentary Courses

Unlimited Mock Interview and Quiz Session

Hands-on Experience in a Live Project

Life Time Free Access to Industry Webinars
Call us Today!
+91 9989994319
Tableau Training Classes Panel of Coaches
Bharani Kumar Depuru
Areas of expertise: Data Analytics, Process Management, Quality Management.
Over 14+ years of professional experience.
Trained over 2,500 professionals from eight countries.
Corporate clients include Hewlett Packard Enterprise, Computer Science Corporation, Akamai, IBS Software, Litmus7, Personiv, Ebreeze, Alshaya, Synchrony Financials, Deloitte.
Professional certifications - PMP, PMI-ACP, PMI-RMP from Project Management Institute, Lean Six Sigma Master Black Belt, Tableau Certified Associate, Certified Scrum Practitioner, AgilePM (DSDM Atern).
Alumnus of Indian Institute of Technology, Hyderabad and Indian School of Business.
Read More >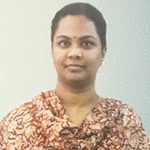 Bhargavi Kandukuri
Areas of expertise: Business Analytics, Quality Management, Data Visualization with Tableau, COBOL, CICS, DB2 and JCL.
Electronics and communications engineer with over 13 years of industry experience.
Senior Tableau developer, with experience in analytics solutions development in domains such as retail, clinical and manufacturing.
Trained over 750+ professionals across the globe in three years.
Worked with Infosys Technologies, iGate, Patni Global Solutions as technology analyst.
Read More >
Nitin Mishra
Areas of expertise: Data Sciences, Machine Learning, Business Intelligence and Data Visualization.
Over 20+ years of industry experience in Data Science and Business Intelligence.
Trained professionals from Fortune 500 companies and students from prestigious colleges.
Experienced in Cognos, Tableau, Big Data, NoSQL, NewSQL.
Corporate clients include Time Inc., Hewlett Packard Enterprise, Dell, Metric Fox (Champions Group), TCS and many more.
Read More >
Recommended Programmes
3152 Learners
5093 Learners
2093 Learners
FAQs on Tableau Desktop Certification Training
Jobs in the Field of Tableau in USA.
The job roles in the field of Data Visualization using Tableau include Data Visualization engineer, Data Visualization Developer, Lead Data visualization, Data Visualization Analyst, Business Intelligence Manager, Business Intelligence Developer, Business Intelligence Analyst, Tableau Consultant, etc.
Salaries in USA for Tableau
The average salary for "tableau data visualization" in USA ranges from $76,085 per year for a Data Analyst to $129,240 per year for a Data Engineer approximately. The average salary of a Tableau Professional ranges between $108,687 to $159,000 per annum.
Tableau Projects in USA
Many projects are in the process in sectors that include Retail, Transportation, Entertainment, Life Sciences, and Finance. Data visualization is emerging with the latest innovations.
Role of Open Source Tools in Tableau
Tableau is a most powerful and rapidly growing data visualization tool used in the Business Intelligence industry. It helps in converting raw data into simple and easy to understand format.
Modes of Training for Tableau
360DigiTMG delivers training through both classrooms as well as online. The Online mode of learning is flexible and students can choose timings as per their schedule.
Industry Applications of Tableau
Data Visualization is being adopted rapidly by many industries that include Manufacturing, Automation, Healthcare, Banking, Insurance, Education, Agriculture, Hotel, Finance, Retail, and many more.