Recent Blog
Popular Posts
Data Blending in Tableau and Cross Database Connectivity. When to use what?
Dear reader, if you are looking for information on data blending you is at the right place. Here we will discuss about data blending and other relevant information.
Businesses generate huge volumes of data during their regular activities, be it machine generated data, customer data, metadata, audit trail, transactional data or anything else. There is also data for reference such as master data, industry metrics etc. All the data so created or generated is stored in relational databases in machine-readable formats.
PMP 7th edition and its impact on the PMP exam
We are currently living in a world where the dynamics of each profession are changing every day and we are struggling to keep up with that.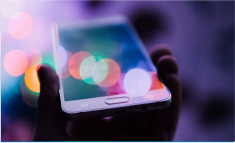 Demand for Emotional Intelligence Skills for a career in AI
In the modern world, becoming emotionally intelligent has become a rare commodity with ever-increasing raw professionalism. Today, a time has come when showing emotions in the field is literally frowned upon.