Certificate Course in
Data Visualization Using Tableau
Fast-track your career with the Certificate Course in Data Visualization Using Tableau Training in Malaysia.
24 Hours Classroom & Online Sessions
60+ Hours Assignments & eLearning
100% Job Assurance
2 Capstone Projects
Industry Placement Training

5110 Learners
00

Days

00

Hours

00

Minutes

00

Seconds
Calendar-On-Campus Classes
Data Visualization using Tableau
Prerequisites
Computer Skills
Analytical Mindset
"Emerging as one of the hottest trends in business intelligence, the national average salary for a Tableau Developer is RM 6215 per month in Malaysia." - (Source). Tableau has been named as a "Leader" in the data visualization market which goes to show that the future of Tableau is very promising and bright. There has been an exponential growth in this field due to the ever-increasing amount of data that is being generated every day, and the need for organizations to see the complex and mysterious data in an organized and attractive format. This tool specializes in creating beautiful visualizations that are interactive and its drag and drop feature makes for a stunning feature of Tableau. The other distinctive features of the tableau that make it a powerful visualization tool is that it can import data of all sizes and ranges, it can facilitate data blending, enable collaboration of data and real-time analysis. Tableau has multiple products to offer like Tableau Desktop, Tableau Public, Tableau Server, and Tableau Online. With Tableau offering, so many features are sure to increase its value in many organizations.
Tableau Training Programme Overview
The course on Data Visualization using Tableau teaches students how to analyze and communicate with data. Tableau is one of the best data visualization tools used today. It helps change or transform the raw set of data into well descriptive and interesting visuals that are generated as dashboards and worksheets. It can explore data with limitless visual analytics which are easy to understand and are the most powerful way to present any data. It also proves to be an ideal tool to provide solutions for complex business problems. The certification program in Tableau in Malaysia suits the needs of both beginners and mid-level professionals who want to acquire Data Visualization skills on the number one tool, Tableau. Tableau is a Data Visualization tool that has been in the Leader's Quadrant in Gartner's Magic Quadrant for many years. In this course, the students will also learn how to discover patterns in data, create stories, dashboards, and workbooks, and optimize database queries. The course will also expose students to the analytical capabilities of Tableau Desktop that is used to create and share views.

What is Tableau?

Collection, connection, combination, and collaboration, Tableau is an awesome and powerful data analysis and data visualization tool that enables you to create effective, interesting, and useful visualizations in the form of dashboards and worksheets. All the infographics you see around you is Data Visualization in action. Tableau is self-reliant and can blend diverse data sets with minimum scripting as everything is done by drag and drop. Tableau's flexible interface enables users to quickly change the view of their data and create dashboards that communicate clearly and directly. Tableau Server allows you to share your graphs, reports, and dashboards.
Tableau Course Learning Outcomes
Adaptability and the freedom of choice are the two pillars of Tableau. With a huge amount of data and the booming demand to use it, Tableau is simplifying the complexity of data and driving up insight into action. Beginning with the fundamental concept of data preparation, this training in Tableau will help you learn how to build and design your data visualizations and dashboards for effective data storytelling. You'll also learn about clustering and distribution models that enable you to inspect trends and make future predictions. Tableau gives you the power to understand information from numbers and convert the statistical data into beautiful and stylish visualizations and dashboards that explain numbers with clarity. Some of the other skills that the students will learn include handling big datasets, formatting, calculations, predictive analytics, Regression analysis and structuring data projects and data stories using tableau. You will master the skills of logically and creatively formatting data along with developing an ability to tell a story, simplify complex concepts, and create advanced visualizations. Join the Tableau training in Malaysia and excel in your career with Tableau. In this course, you will
Get familiarised with Data Visualization principles and concepts
Understand Tableau architecture, including the most important processes
Make exploratory Data Analysis using in-built options and default visualizations in Tableau
Conduct data extraction and data blending with multiple data sources
Use Tableau filtering options, groups, sets and calculations, LOD expressions
Create top charts in the latest version of Tableau Desktop
Use Tableau calculated fields and advanced reporting concepts
Create Tableau maps, dashboards and stories
Block Your Time
24 hours
Classroom Sessions
60 hours
Assignments &
e-Learning
Who Should Sign Up?
Those aspiring to become Business Intelligence (BI) analysts
Analytics professionals, Business Analysts, Software developers
Graduates looking for a career in BI and Data Analytics
Professionals wanting to learn BI tools
Students entering the IT industry
Tableau Classroom Training Modules
The module on tableau helps you gain mastery of Tableau architecture, data analysis, data visualization, reporting, and dashboard. You will learn the basic techniques for creating visualizations and fusing them with interactive dashboards. it's a tool that's receptive to the needs of modern businesses. In this module, you will get familiar with Tableau User Interface, different components, and terminologies in Tableau. You will learn different methods available to save and share the work created in Tableau. The scope of Data Visualization with Tableau is seamless and you will also learn about Advanced and Custom charts in Tableau like Scatter Plots, Histograms, Box Plots, Pareto Charts, Animation Charts, etc. Learn about Statistical Analysis features of Tableau like Trend Analysis and Distribution Analysis. Last but least you will learn how to create Dashboards, how to make them Interactive, adding objects to the dashboard, designing Dashboards for different devices, and creating stories.
Tools Covered
Tableau trends in Malaysia
Business Intelligence training in Malaysia is one of the emerging trends among IT professionals. The marketplace is cluttered with a plethora of Business Intelligence tools. Tableau is the best pick. It is the world's number one Business Intelligence tool for the last six years. In the wake of burgeoning demand for Tableau Certified professionals, 360DigiTMG has launched a Business Intelligence course in Malaysia. This training includes Tableau Desktop Certification training. This specialized coaching in Tableau will enable the participants to clear the Tableau certification examination with flying colours. Tableau certification increases the employability of employees. Employers value the presence of Tableau Certification in a resume. Many countries insist on a Tableau desktop certification when hiring people for Tableau projects.
Malaysia obtained its independence from the British in the year 1957 and has been progressing very rapidly ever since. The Malaysian Government leveraged its rich petroleum reserves and used the income generated to create a sound infrastructure for the country. Today Malaysia boasts of world-class educational institutions, rail and road connectivity, communication networks, housing, and tourist destinations. Many organizations in Malaysia are now using better tools to communicate with their stakeholders. Tableau has made inroads into many organizations due to its ease of use and scalability. The demand for Tableau developers has increased manifold.
How we prepare you
Additional assignments of over 60+ hours

Live Free Webinars

Resume and LinkedIn Review Sessions

Lifetime LMS Access

24/7 support
Job Placements Assistance in Tableau fields

Complimentary Courses

Unlimited Mock Interview and Quiz Session

Hands-on experience in a live project

Life Time Free access to Industry Webinars
Call us Today!
+91 9989994319
Tableau Training Classes Panel of Coaches
Bharani Kumar Depuru
Areas of expertise: Data Analytics, Process Management, Quality Management.
Over 14+ years of professional experience.
Trained over 2,500 professionals from eight countries.
Corporate clients include Hewlett Packard Enterprise, Computer Science Corporation, Akamai, IBS Software, Litmus7, Personiv, Ebreeze, Alshaya, Synchrony Financials, Deloitte.
Professional certifications - PMP, PMI-ACP, PMI-RMP from Project Management Institute, Lean Six Sigma Master Black Belt, Tableau Certified Associate, Certified Scrum Practitioner, AgilePM (DSDM Atern).
Alumnus of Indian Institute of Technology, Hyderabad and Indian School of Business.
Read More >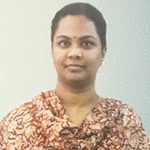 Bhargavi Kandukuri
Areas of expertise: Business Analytics, Quality Management, Data Visualization with Tableau, COBOL, CICS, DB2 and JCL.
Electronics and communications engineer with over 13 years of industry experience.
Senior Tableau developer, with experience in analytics solutions development in domains such as retail, clinical and manufacturing.
Trained over 750+ professionals across the globe in three years.
Worked with Infosys Technologies, iGate, Patni Global Solutions as technology analyst.
Read More >
Nitin Mishra
Areas of expertise: Data Sciences, Machine Learning, Business Intelligence and Data Visualization.
Over 20+ years of industry experience in Data Science and Business Intelligence.
Trained professionals from Fortune 500 companies and students from prestigious colleges.
Experienced in Cognos, Tableau, Big Data, NoSQL, NewSQL.
Corporate clients include Time Inc., Hewlett Packard Enterprise, Dell, Metric Fox (Champions Group), TCS and many more.
Read More >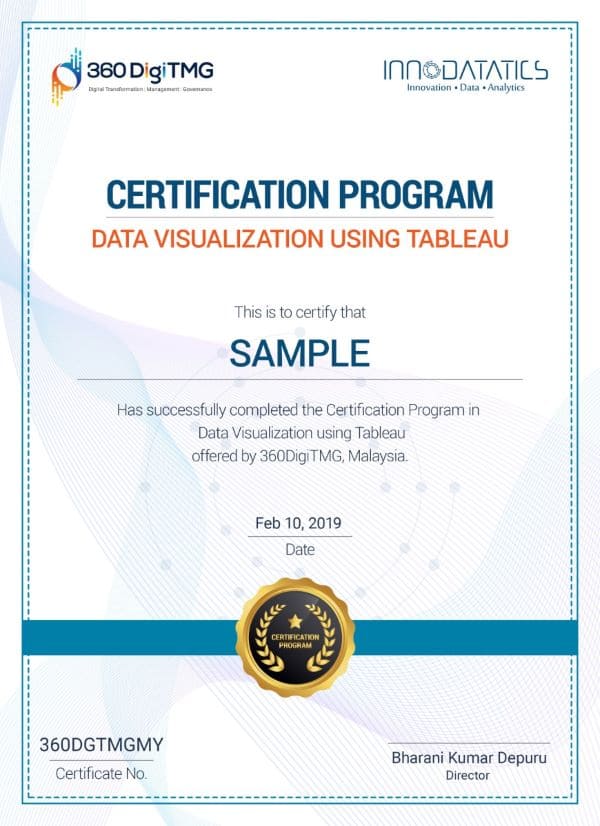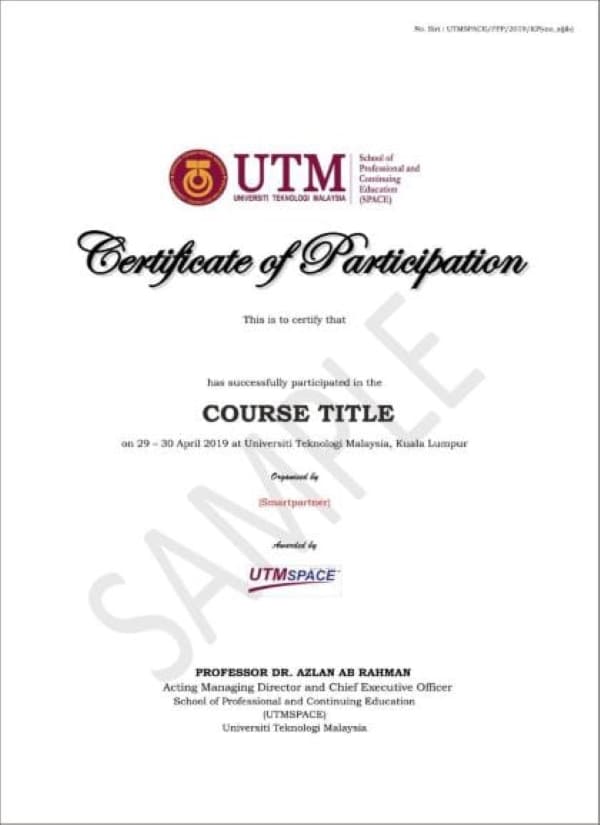 Certificate
Earn a certificate and demonstrate your commitment to the profession. Use it to distinguish yourself in the job market, get recognised at the workplace and boost your confidence. The Tableau Certificate is your passport to an accelerated career path.
**All certificate images are for illustrative purposes only. The actual certificate may be subject to change at the discretion of the Certification Body.
Recommended Programmes
2064 Learners
3021 Learners
2915 Learners
Alumni Speak
"The course was well structured and our trainer was very thorough in the concepts. I liked the interview preparation and thanks to 360DigiTMG I got placed well."
Pavan Satya
Senior Software Engineer

"The faculty went to great depths to clarify our doubts. They gave us a lot of assignments and one very challenging live project. Great place to study."
Venu Panjarla
AVP Technology

"Data Science is an esoteric subject but this course made it so simple for me. I loved the course material and quizzes. The instructor was very helpful. You can learn a lot from this institute."
Chetan Reddy
Data Scientist

"The course material and infrastructure is sound. They keep a watch on us most of the time. They really helped me secure a job. I liked their placement assistance. Very sound institute."
Santosh Kumar
Business Intelligence Analyst

"Countless benefits of this course.Special Thanks to my mentors.It feels great to finally start working."
Kadar Nagole
Data Scientist

"Good ambience and a good team. They really guided me well from day one. I like my mentor very much. The course material is excellent."
Gowtham R
Data Engineer

"The trainers displayed good communication skills and made the sessions more interactive. This course has been really great."
Wan Muhamad Taufik
Associate Data Scientist

Our Alumni Work At
FAQs on Tableau Desktop Certification Training
Jobs in the field of Tableau in Malaysia.
Some of the top job roles in the field of tableau include – Business Analyst, Data Analyst, BI Analyst, Tableau Developer, Tableau Consultant, Business Intelligence Manager, and Business Intelligence Developer.
Salaries in Malaysia for Tableau
Emerging as one of the latest trends in business intelligence, the national average salary for a Tableau Developer is RM 6215.7 per month in Malaysia. The highest average salary for a Tableau developer is recorded as $158,217.
Tableau Projects in Malaysia
Tableau is a powerful BI tool that allows users to see data through visually-appealing reports, charts, graphs and dashboards and is extensively used in fields that need clients to create projects to hold, share and organize data to derive insights to make better decisions.
Role of Open Source Tools in Tableau
Companies today have to deal with a large volume of data. With Tableau Big Data is no more a mystery. This tool has the quality of collecting massive data, classifying it into meaningful data, and then storing the data so that you can analyze this data and drive actionable insights within minutes.
Modes of Training for Tableau
The course in Malaysia is designed to suit the needs of students as well as working professionals. We at 360DigiTMG give our students the option of both classroom and online learning. We also support e-learning as part of our curriculum.
Industry Applications of Tableau
Tableau has made analytics accessible to end users who do not have much technical knowledge. Essentially tableau is used to gather and extract data from any platform imaginable. This data is analyzed and developed into attractive visualizations, data stories, and workbooks.
Companies That Trust Us
360digitMG offers customised corporate training programmes that suit the industry-specific needs of each company. Engage with us to design continuous learning programmes and skill development roadmaps for your employees. Together, let's create a future-ready workforce that will enhance the competitiveness of your business.


Student Voices
Heng Nguan Ting
8 months ago
A company that give course from beginning level to advanced level. They will always keep in touch with their participant in order to get know about them and solve their problem accordingly. Nice place to start your learning.
Puteri ameena
9 months ago
I joined the Data Science using R workshop and I really appreciated all the efforts that have been put into sharing the knowledge of Data Science. I learnt the reality of handling data unlike the theoretical classes we normally learn in university. I had so much fun too!! Thank you
Rong An Kiew
9 months ago
I took part in the Jumpstart program 2018, I gained a lot of knowledge about Big Data from this program and there are also some experienced tutors teaching in this program. It provides some assignments to let us practise. Overall it is a good platform for learning Big Data.
360DigiTMG - Data Science, IR 4.0, AI, Machine Learning Training in Malaysia
Level 16, 1 Sentral, Jalan Stesen Sentral 5, Kuala Lumpur Sentral, 50470 Kuala Lumpur, Wilayah Persekutuan Kuala Lumpur, Malaysia
Tableau Certification Course Training in Malaysia - Tableau Training in Malaysia, Tableau Course in Malaysia, Tableau Certification in Malaysia, Tableau Institute in Malaysia. Best Tableau Training in Malaysia, Best Tableau Training in Malaysia.