Power BI Course Training in Malaysia
Bring your data alive through data dashboards, graphs, charts, interactive reports, and visual representations with the help of Power BI. Become a master storyteller with the Data Visualisation using Power BI Training.
24 Hours Classroom or Live Online Sessions
40+ Hours Assignments and practicals
1 Capstone Project
100% HRD Corp Claimable!
Job Placement Assistance
5502 Learners
Academic Partners & International Accreditations
Calendar-for-Virtual Interactive Classes
Power BI Course Fee
Program Cost
Business Intelligence with Power BI Course Overview
Microsoft Power BI is a favorite and most populously used Business Intelligence platform. With 360DigiTMG's Power BI program, you are introduced to Power BI concepts like Microsoft Power BI desktop layouts, Power BI DAX commands, BI reports, dashboards and functions. You can learn how to experiment, prepare, fix and present data quickly and easily with the help of in-depth Power BI training offered. By the end of the course, you will have a hands-on learning approach to the software making you an expert.
Power BI Course Training Outcome
Our course is ideal for people who want to learn and use Power BI tools and create customized Power BI developer tools. Professionals who want to venture into Business Intelligence, data analysts, reporting professionals, in other words, all the professionals who handle data can take up this course.
By the end of the course you will be able to accomplish the following:
Understand Power BI concepts like Microsoft Power BI desktop layouts, BI reports, dashboards, and Power BI DAX commands and functions
Gain a competitive edge in creating customized visuals and deliver a reliable analysis of a vast amount of data using Power BI
Learn how to experiment, fix, prepare and present data quickly and easily
Create a sales analysis report and a project management report
Form relationships in your data model and learn data visualization best practices
Block Your Time
24 hours
Classroom or Live Online Sessions
40+ hours
Assignments and practicals
Who Should Sign Up?
Candidates aspiring to become Business Intelligence (BI) analysts, BI Developer, Data Scientist
Employers planning to adopt a digital-based business approach with modern Business Intelligence tools
Statisticians, Analysts, Academicians and Data Scientists
Data Visualisation using Power BI Training Modules
Power BI Trends in Malaysia
Business Intelligence (BI) is a vital tool for data experts in IT and information analyst specialists. Data Analysts are coming up with new strategies and tools to democratize data access across the organization. Power-based analytics enables users to answer impromptu questions based on their expertise. It creates sophisticated visualizations to share with others. Companies have a strategic advantage with using Power BI. Power BI is the best tool to empower data analysts. With the help of Power BI features like- simplifying accessing datasets, creating visualizations, and sharing reports- data analysts can integrate their work. Better insights and discoveries are guaranteed when everyone can run analyses. Self-service analytics, real-time analytics, data integration, mobile BI are the current trends where Power BI is excelling.
Program Fees
Start your course at RM 275
Full Course Fee RM 3000 (excl 6%SST)
0% Interest Free Installments options available.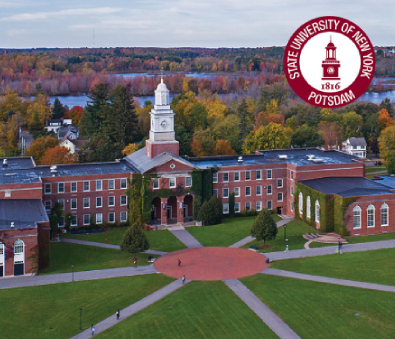 Exclusive
30%
Year-End Discount

Limited Time Offer!
Practical Data Analytics:

Work-Integrated Learning Course

Dive deep into analytics and transform your career in just 6 months.

Elevate your data insights and seamlessly transition from learning to working.
Work-Integrated Learning:

Transition from learning to working in

6 Months - 30 days

Tackle

3 Industry-specific real-time projects

to refine and showcase your skills

Secure

100 hours of credible working experience

in data analytics

HRDC claimable

and

6 months instalments

available
How we prepare you
Additional assignments of over 20+ hours

Live Free Webinars

Resume and LinkedIn Review Sessions

6 Months LMS Access
Complimentary Courses

Unlimited Mock Interview and Quiz Session

Hands-on experience in a live project

Offline Hiring Events
Call us Today!
+60 19-383 1378