Certificate Course in
HR Analytics Program
With our HR Analytics course, you will emerge as an HR professional ready to grab innumerable opportunities in the space of Self-Service Avenues, Talent Management, Payroll, and Reporting.
Get Trained by Trainers from ISB, IIT & IIM
16 Hours of Intensive Classroom & Online Sessions
20 Hours of Free Python Programming Videos
Get IBM Certification at Additional Cost
Get Quiz Questions and Use Cases
2024 Learners
Calendar-for-Virtual Interactive Classes
HR Analytics
Prerequisites
Computer Skills.
Basic Mathematical Concepts.
Analytical Mindset.
HR Analytics Training Programme Overview
Recent LinkedIn research claims that in the last five years in North America, there has been a 3x increase in HR professionals who list analytics skills and keywords on their profiles. A few areas where they are applicable are the ease with which Machine Learning algorithms can predict employee attrition, help recruiters screen and hire better candidates etc. Another EY study declares that artificial intelligence provides innumerable opportunities to improve HR Operations such as self-service avenues, talent management, payroll and reporting.
HR Analytics Certificate Learning Outcomes
HR Analytics course in Malaysia offered by 360DigiTMG will help you to develop the required skill sets and prepare you to make data-driven decisions that help the organization and the employees. Training by industry experts and working on real-time projects will enable you to develop knowledge and advance your career. In this course, students will be able to analyze structured and unstructured data by using different tools. Learn important concepts like Machine learning and its applications in Analytics. This course will ensure you that it will enrich the required advanced skills as per the market trends and help you to reach your goal expeditiously.
Work with various information sources
Analyse structured and unstructured data using different tools and techniques
Develop an understanding of descriptive and predictive analytics
Apply data-driven, machine learning approaches for HR functions such as attrition prediction
Understanding how surveys work and perform analytics on them
Use ML techniques to create a personalized experience for employees
Use data visualisation concepts to represent data for easy understanding
Block Your Time
16 hours
Classroom Sessions.
24 hours
Assignments &
e-Learning.
Who Should Sign Up?
Data and Analytics Manager
Business Analysts
Data Engineers
Banking and Finance Analysts
Marketing Managers
Supply Chain Professionals
HR Managers
Math, Science and Commerce Graduates
HR Analytics Course Modules
360DigiTMG offers an HR Analytics certification program in Malaysia. As per top talent trends in Malaysia, there is a high demand for HR professionals with digital knowledge and advanced skill sets apart from professionals in the areas of data analytics, Cybersecurity, and IT regulations. Training is delivered by industry experts with exceptional experience. Personal mentorship is given to guide the students at any point in their learning journey. These modules will focus on the main concepts as per the industry requirements. Students will learn HR analytics and workforce Analytics. Learn about Predictive modeling and employee level Management. Understand the concepts of Machine learning and its applications to predict employee turnover. Learn NLP techniques to screen and recruit the right candidates. Learn the concepts of tracking the impact of the intervention and Recruitment prediction. Gain insights on Deep learning for emotion mining in Workforce Analytics. The modules of the course help students to know and understand the advanced HR Analytical Techniques and tools to deploy data. This certification program in HR Analytics turns students to be the future workforce of what industries are exactly looking for. This course enables students to brush up their knowledge and skills and flourishes their career by helping them to grab lucrative opportunities in Human Resources.
1. Data Science Foundation Module
2. HR Analytics Module
HR Analytics Trends in Malaysia
Digitalization is tremendously increasing in the HR industry, which resulted in the innovation of new areas such as HR Analytics. Malaysia started building HR shared service/Global Business Service centers to create varied opportunities for HR professionals with digital skills. Automation is widely used in HR to locate the eligible candidates for the job. By HR Analytics and Automation, the performance of internal employees can be measured and bring it to the notice of officials. The latest top trend in HR operations is choosing the right candidates for a particular job by Artificial Intelligence, it can wisely hire the right candidates solely based on the data and facts that are given. Predictive reporting is another booming trend.
Few employees will stay but some may leave soon, to determine important factors like how long an employee will stay or why they leave, and so on, Analytics and AI will be used effectively. Predictions from the collected data will help the management to upgrade the entire organization. Another thriving trend is the usage of analytics in chatbots by human resources departments. The chatbots will answer the frequently asked questions related to specific topics. We can notice trends in HR Analytics that gain popularity in 2020 like personal training (virtual training) by the data to the employees, personalize and improve the employee experience by using HR Analytics, this will decrease employee turnover. As industries are rapidly adopting the latest technologies, skilled professionals are much needed to develop the business and gain a competitive edge.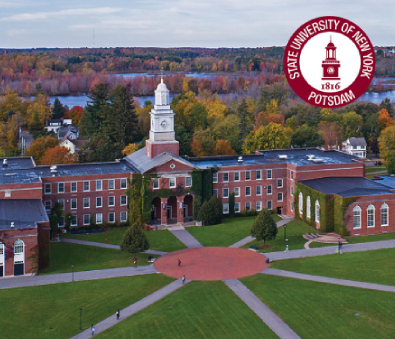 Exclusive
30%
Year-End Discount

Limited Time Offer!
Practical Data Analytics:

Work-Integrated Learning Course

Dive deep into analytics and transform your career in just 6 months.

Elevate your data insights and seamlessly transition from learning to working.
Work-Integrated Learning:

Transition from learning to working in

6 Months - 30 days

Tackle

3 Industry-specific real-time projects

to refine and showcase your skills

Secure

100 hours of credible working experience

in data analytics

HRDC claimable

and

6 months instalments

available
How We Prepare You
Get Quiz Questions and Use Cases

Live Free Webinars

Resume and LinkedIn Review Sessions

6 Months LMS Access

Job Assistance in HR Analytics Fields
Complimentary Courses

Unlimited Mock Interview and Quiz Session

Hands-on Experience in Live Projects

Life-Time Free Access to Industry Webinars
Call us Today!
+60 19-383 1378