Data Science Using Python & R Certification Course Training
Data Science is the prerequisite for making your data effective. Unravel and unearth new opportunities in Data Science. Learn Statistical Analysis, Machine Learning, Predictive Analytics, and much more.
48 Hours Classroom & Online Sessions
80+ Hours Assignments & eLearning
100% Job Assistance
2 Capstone Projects
Blockchain enabled tamper-proof security certificate
100% HRD Corp Claimable!
14673 Learners
Academic Partners & International Accreditations
Calendar-for-Virtual Interactive Classes
Data Science
Prerequisites
Computer Skills
Basic Programming Knowledge
Analytical Mindset
Data Science Certificate Course Overview
This three-month Data Science certification with Python and R programming will empower students with skills in Data Analytics, Data Mining, Machine Learning, Predictive Modelling, and Regression Analysis. In this Data Science Training based in Malaysia, they will learn to unleash the power of Python and R to create machine learning and neural network algorithms. This course aims to serve the learning needs of IT professionals and college students gearing to make the transition to data science. The student will appreciate descriptive and predictive analytics and learn to analyze structured and unstructured data with various tools and techniques like Data Preparation, Data Cleansing, Exploratory Data Analysis, Feature Engineering, Feature Extraction, Feature Selection, and Text Mining. At the end of this course, they will build prediction models for daily operability. They can also master Black box techniques, Neural Network programming, and Data Visualization methods. Propel yourselves to great heights in your Data Science career with the aid of this program from the best Data Science training institute from Malaysia.

What is Data Science? Data science is an amalgam of methods derived from statistics, data analysis, and machine learning that are trained to extract and analyze huge volumes of structured and unstructured data.

Who is a Data Scientist? A Data Scientist is a researcher who has to prepare huge volumes of big data for analysis, build complex quantitative algorithms to organize and synthesize the information, and present the findings with compelling visualizations to senior management.

A Data Scientist enhances business decision making by introducing greater speed and better direction to the entire process.

A Data Scientist must be a person who loves playing with numbers and figures. A strong analytical mindset coupled with strong industrial knowledge is the skill set most desired in a Data Scientist. He must possess above the average communication skills and must be adept in communicating the technical concepts to non - technical people.

Data Scientist Certification Malaysia need a strong foundation in Statistics, Mathematics, Linear Algebra, Computer Programming, Data Warehousing, Mining, and modeling to build winning algorithms.

They must be proficient in tools such as Python, R, R Studio, Hadoop, MapReduce, Apache Spark, Apache Pig, Java, NoSQL database, Cloud Computing, Tableau, and SAS.
Learning Outcomes of Data Science Course in Malaysia
In this data-driven environment certification in Data Science course in malaysia prepares you for the surging demand of Big Data skills and technology in all the leading industries. There is a huge career prospect available in the field of data science and this programme is one of the most comprehensive course in malaysia in the industry today. This training will equip the students with logical and relevant programming abilities to build database models. The students will explore the various stages of the Data Science Lifecycle in the trajectory of this course. Initially conceptualize Data preparation, Data Cleansing, Exploratory Data Analysis, and Data Mining (Supervised and Unsupervised). Progressively learn the theory behind Feature Engineering, Feature Extraction, and Feature Selection. Perform Predictive modeling using regression analysis. Build machine learning, Deep Learning, and Neural Network algorithms with Python and R language. Apprehend forecasting to take proactive business decisions. Script algorithms for neural networks, time series analysis and forecasting.
Work with various data generation sources
Perform Text Mining to generate customer Sentiment analysis
Analyse Structured and Unstructured data using different tools and techniques
Develop an understanding of Descriptive and Predictive Analytics
Apply data-driven, Machine Learning approaches for business decisions
Build prediction models for day-to-day applicability
Perform forecasting to take proactive business decisions
Use Data Visualisation concepts to represent data for easy understanding
Block Your Time
48 hours
Classroom & Online Sessions
80+ hours
Assignments & eLearning
Who Should Sign Up?
Business Analysts, Data Analyst, Data Scientist, Data Engineer, Project Managers for Data Analytics or Data Stream projects
Schools, Universities and Colleges looking to upskill their faculties in Digital Courses
Graduates who are looking to build a career in Data Science, Machine Learning, Forecasting, Business Intelligence, etc.
Students who are aiming to work in IT industry on emerging technologies
Data Science Courses Modules in Malaysia
This course begins with an introduction to Statistics, Probability, Python and R programming, And Exploratory Data Analysis. Participants learn to perform Data Mining Supervised with Linear regression and Predictive Modelling with Multiple Linear Regression techniques. Data Mining Unsupervised using Clustering, dimension reduction, and association rules is also dealt with in detail. A module is dedicated to scripting machine learning algorithms and enabling Deep Learning and Neural Networks with Black Box techniques and SVM. Learn to perform proactive forecasting and time series analysis with algorithms scripted in Python and R.
Self-paced Data Science Modules
Data Science Trends in Malaysia
Data Analysis courses, Data Scientist course and Big Data Analytics courses in Malaysia are in extremely high demand. 360DigiTMG Solutions has become the go-to place for Data Science certificate training in Malaysia because of the choice of a wide variety of data analytics courses that are offered. Become a certified data science specialist in Malaysia by learning a plethora of data mining concepts. Alongside these advantages, Python and R programming will help by adding value to this certificate not only in Malaysia but also across the globe. 360DigiTMG also offers Big Data analytics courses in Malaysia and has a unique position in the space of Big Data training in Malaysia.
Malaysia, a scenic country with its hills, beaches, forests and it's wildlife biodiversity is part of south-east Asia, consisting of three federal territories & 13 states. With its abundant natural resources in Petroleum, Palm oil, Rubber, and Spices, etc. Malaysia is an economic powerhouse with a future-looking populace. Malaysia offers a host of quality technical graduate & postgraduate programs. With the growing advent of Data Science in many counties, Malaysia has been one of the fast adopters of the same. Many organizations in Kuala Lumpur (Capital of Malaysia) are heavily investing in Data Science and are scouting for talent across various levels to drive this change. Malaysia is a place to keenly watch out for given that it offers both the worlds of technical excellence and varied touristy locations.
Send your Employees with Zero upfront payments. Enjoy 100% claims for Certificate Courses. Know More
Program Fees
Start your course at RM 408.33
Full Course Fee RM 4900 (excl 6%SST)
0% Interest Free Installments options available.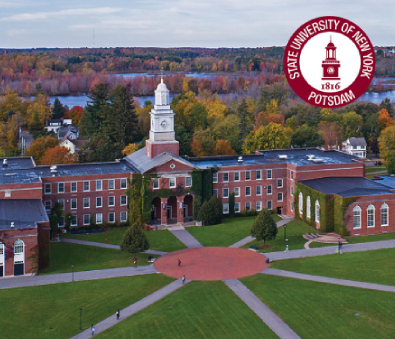 Exclusive
30%
Year-End Discount

Limited Time Offer!
Practical Data Analytics:

Work-Integrated Learning Course

Dive deep into analytics and transform your career in just 6 months.

Elevate your data insights and seamlessly transition from learning to working.
Work-Integrated Learning:

Transition from learning to working in

6 Months - 30 days

Tackle

3 Industry-specific real-time projects

to refine and showcase your skills

Secure

100 hours of credible working experience

in data analytics

HRDC claimable

and

6 months instalments

available
How We Prepare You
Additional Assignments of over 60-80 hours

Live Free Webinars

Resume and LinkedIn Review Sessions

6 Months Access to LMS

Job Assistance in Data Science Fields
Complimentary Courses

Unlimited Mock Interview and Quiz Session

Hands-on Experience in a Live Project

Life Time Free Access to Industry Webinars
Call us Today!
+60 19-383 1378