Data Analytics Certification Course Training
Data Analytics empowers you with all the needed skills and trends to lead the changing world. Showcase your Data Analytics skills and make yourself hireable by the top employers.
56 Hours Classroom & Online Sessions
20+ Hours Assignments & eLearning
100% Job Assistance
1 Capstone Project
Industry Placement Training
100% HRD Corp Claimable!
14673 Learners
Calendar-for-Virtual Interactive Classes
Data Analytics
Prerequisites
Computer Skills
Basic Mathematical Concepts
Analytical Mindset
Basic Excel Knowledge
Data Analytics Training Overview
This certificate program on Data Analytics makes you an expert by introducing you to the most influential Data processing, analyzing, and storing tools and techniques. In this course, students will be introduced to Power BI, Advanced Excel, and SQL/No SQL. Students can learn important skills in Data Analytics like- My SQL, DBMS Language, SQL operators, SQL joins, SQL triggers, data modeling, and DAX, data visualization, learning advanced excel functions for storing and sorting data.

What is Data Analytics?

Data Analytics is the process of delivering valuable insights from data through quantitative and qualitative approaches. The process consists of extracting data and categorising it into various forms, to make it resourceful and valuable. At present many Data Analytics techniques use software combined with Machine Learning algorithms, Artificial Intelligence, and other specific features.

The various types of Data Analytics are Prescriptive Analytics, Predictive Analytics, Diagnostic Analytics, and Descriptive Analytics. Every organisation is getting morphed to a data-driven industry. It has to depend on categorising and analysing data for making productive decisions. Globally in many companies, Data Analytics is used to deliver operational efficiencies and unprecedented opportunities.

What is Data Analyst?
A Data Analyst has to explore or fetch data from various sources and design it to maintain resourceful databases and data systems. Data visualization, Data mining, Data cleaning are part of the roles of Data Analyst. A skilled Data Analyst should have statistical and domain knowledge. There are other roles of Data Analyst in various fields such as Marketing Analyst, Operation Analyst, Financial Analyst, Digital Analyst, etc. There is substantial demand for Data Analysts but there is a lack of supply. There is a huge requirement of skilled Data Analysts and people who love analytics can undoubtedly opt for this career. Apart from the lucrative income, there are excellent perks and a lot of liberties. In every sector Data Analysts are necessary to analyze data, they are not limited to specific terrain.
Data Analytics Course Outcomes in Malaysia
The main aim of the course is to give you an outlook towards the various techniques used in handling vast data sets via Data Analytics that are currently trending in Malaysia. Learners get to assess and apply technologies used for storing and processing vast amounts of data. Each module is planned in a way that it will instruct students on various techniques used in analyzing structured and unstructured data. This is the ideal course for professionals who want to acquire in-depth knowledge of daily used data frameworks. The three- month Data Analytics training will cover the essential tools like SQL, NoSQL, Power BI, and Advanced Excel concepts. Students will learn to store, retrieve, manipulate, and analyze large datasets stored in Database management systems like relational database management systems or document-based database systems. They will also be introduced to various concepts to represent the data on the serving layer to show results in easier and readily consumable visual formats. The course contains multiple applied case studies that enable the participants to solve complex business problems improving profitability in their companies.
Work with various data generation sources
Perform load, retrieve, update, and delete the data in RDBMS
Analyse Structured and Unstructured data using different SQL and NoSQL queries
Develop an understanding of row-oriented and document-based database systems
Apply data-driven, visual insights for business decisions
Build dashboards and reports for day-to-day applicability
Develop live reports from streaming data to take proactive business decisions
Use Advanced Excel concepts to represent data for easy understanding
Block Your Time
56 hours
Classroom Sessions
80 hours
Assignments &
e-Learning
Who Should Sign Up?
Data and Analytics Manager
Business Analysts
Data Engineers
Banking and Finance Analysts
Marketing Managers
Supply Chain Professionals
HR Managers
Math, Science and Commerce Graduates
Data Analytics Modules in Malaysia
With this course, students will learn all the trending Data Analytics tools needed for solving complex problems in the work atmosphere. Students get a good understanding of predictive and descriptive analysis with a deeper knowledge of how to perform data cleansing and categorization. Each module is designed to give a profound understanding of the tools like SQL, NoSQL, Power BI, and Advanced Excel. SQL and No SQL module will introduce you to the fundamentals of SQL with all the important functions needed to analyze and grade data. The Power BI module completely concentrates on data visualization and data insights. The Advanced Excel module will take you through the simpler and complex formulas of Excel that will help you in processing data and storing it. And many other important concepts are explained in the Data Analysis course in Malaysia.
1. SQL/NoSQL
2. Power BI Course
3. Data Analytics Using Excel
Data Analytics Trends in Malaysia
Malaysia has been actively using technology post digitization for business practices. After the Covid-19 pandemic hit it has forced the majority of organizations to move online. IoT, data storage and management, Big Data, data governance are the most popular tech domains running the show now. Here are some of the interesting trends for Data Analytics in 2022.
A survey noted that 75 percent of organizations will start operationalizing AI in 2025. Many government and private organizations are running pilot programs in AI that are ready to operationalize on a large scale.
Dashboards that are famous today are predicted to lose their relevance to Data Stories, which will become the most extensive way of consuming analytics by 2025.
Many organizations have been already taking data-driven insights, leading to a new role of Decision Intelligence analyst, more than 33 percent of major organizations are already practicing decision intelligence and it is expected to flourish by 2023.
Augmented Data Management is another new trend that we will be seeing where organizations will be using metadata, data fabrics, and Machine Learning to connect and manage data efficiently.
Public cloud services will become the norm by 2024.
The majority of organizations will either be data sellers or receivers. A data marketplace will be established online. Malaysia with its peninsular mainland in the South - Eastern part of Asia is rich in Flora & Fauna. It is one of the fastest-growing economies and has embraced emerging technologies from around the globe. Many industries in the federal capital region of Kuala Lumpur are now using advanced Data Analytics for their business operations. Petronas, the leading company in Kuala Lumpur has been using Data Analytics for quite some time. Analytics professionals with knowledge for SQL, No SQL, Power BI and Advanced Excel are now very much in demand because businesses are obsessed with Data Analytics is driven decision making.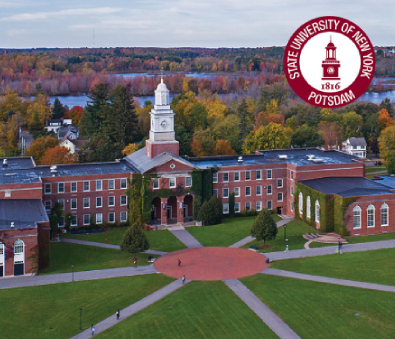 Exclusive
30%
Year-End Discount

Limited Time Offer!
Practical Data Analytics:

Work-Integrated Learning Course

Dive deep into analytics and transform your career in just 6 months.

Elevate your data insights and seamlessly transition from learning to working.
Work-Integrated Learning:

Transition from learning to working in

6 Months - 30 days

Tackle

3 Industry-specific real-time projects

to refine and showcase your skills

Secure

100 hours of credible working experience

in data analytics

HRDC claimable

and

6 months instalments

available
How We Prepare You
Additional Assignments of over 60-80 hours

Live Free Webinars

Resume and LinkedIn Review Sessions

6 Months Access to LMS

Job Assistance in Data Analytics Fields
Complimentary Courses

Unlimited Mock Interview and Quiz Session

Hands-on Experience in a Live Project

Life Time Free Access to Industry Webinars
Call us Today!
+60 19-383 1378