Certificate Program in Financial Analytics Course
Become an expert in Financial Analytics with 'Certification Course in Financial Analytics'. Boost your career in the space of FSI with Statistical Analysis, Machine Learning, Predictive Analytics, and many more.
Get Trained by Trainers from ISB, IIT & IIM
24 Hours of Intensive Classroom & Online Sessions
8+ hours of Self-Paced session
24+ Industry Use Cases from Financial Analytics
Receive Certificate from Technology Leader - IBM
Blockchain enabled tamper-proof security certificate
3152 Learners
Calendar-for-Virtual Interactive Classes
Financial Analytics
Prerequisites
Computer Skills
Basic Mathematical Concepts
Finance Industry Basics
Financial Analytics Training Programme Overview
The Certification Program in Financial Analytics is a sui generis attempt to blend Machine Learning solutions for traditional finance problems. Specifically designed to suit the financial service industry (FSI) professionals, it may also add value to data professionals. According to this Bloomberg article, through Natural Language Processing techniques JPMC software reviewed legal documents in seconds what lawyers took 360,000 hours to do! This is one of the many incredible examples of machine learning and artificial intelligence in the Finance Industry. Understanding the applications of Data Science, Machine Learning to FSI will be the prime objective of this content-rich program. Having a deep appreciation for Financial Analytics is imperative for the success of various Banks, Insurance Firms and Financial Institutions at large.
Financial Analytics Certificate Learning Outcomes
360DigiTMG in Malaysia offers the best training in Financial Analytics. This course will help individuals to boost their career in the Financial sector. The course is trained by highly experienced professionals and assistance is given by a dedicated team of mentors. This course is designed perfectly to meet the requirements of students and working professionals. This is one of the best courses for those who want to reach heights in their career and grab lucrative opportunities. This course will enhance the required skills as per the market trends. A lot of emphases is given on important topics such as Financial Risk Analytics using Time series forecasting, various kinds of Analytics, Applications of Data Optimization, and many more. The concepts are dealt with real-time use cases so that the students can understand the exact work environment.
Financial Services Insurance overview
Understand various Financial Analytics Pricing Models
Get acquainted with Financial Securities Analytics
Financial Risk Analytics using Time Series Forecasting
Develop an understanding of descriptive and predictive analytics
Apply data-driven, machine learning approaches for business decisions
Applications of Data Optimization in Financial Services Industry
Use data visualisation concepts to represent data for easy understanding
Block Your Time
24 hours
Classroom & Online Sessions
8 hours
Self-Paced session
Who Should Sign Up?
Financial Analysts
CFO/Director/Head of Finance
Business Analysts
Data Analysts
Risk Managers
Certified Financial Analysts
Credit Analysts
Financial Advisors
Math, Science and Commerce Graduates
Financial Analytics Course Modules
Financial Analytics course in Malaysia is delivered by 360DigiTMG, the best training institute in Malaysia. The modules of the course are finely designed to meet industry trends. This course helps students to achieve their goals and accomplish their dreams. Financial Analytics course modules cover all the important concepts which are beneficial for the students to be the much-needed workforce. In these modules, students will understand the various sectors and domains within the FSI industry. Understand terminologies, Data Analytics, and its applications in Banking, Finance, and other sectors. Learn Financial Analytics related to Data Science, Machine Learning, and Artificial Intelligence. Learn in-depth various concepts such as Capital Allocation Line and Optimal Portfolio. Students will learn the preliminaries of Data Optimization and Data Simulation. Hands-on experience with real projects will guide students to acquire knowledge on concepts like Monte Carlo method of pricing, European call options, Connected Banks, Fly-in Financial Markets, Open banking, and Data Sharing. The other modules of the course will emphasize topics such as mean standard deviation, mean-variance, frontier, etc. Students will also learn about Rasa NLU. This course will ensure that students will be updated with the latest developments and innovations in the field of Financial Analytics.
1. Data Science Foundation Module
2. Financial Analytics Module
Financial Analytics Course Trends in Malaysia
Digitalization and automation are giving many flexible options in the Banking and Financial sectors in Malaysia. 67% of banks are thriving to transform digitally by 2020. Several banking services have moved to online mode in few years, and this step has impacted a lot in every aspect of Banking and Financial Services in the country of Malaysia from the development of products to departments of compliance and contact centers. Virtual banking is going to become a reality very soon. E-wallets are in the developing stage. For semi-cashless systems, WeChat Pay MY with the support of the government initiated many programs. Banks are very much open to create internal tech teams that include Analytics, User interface, and experts to digitalize internal processes and services. Cloud-based financial services are booming and are great in demand.
It provides many benefits such as scalability, speed of deployment, available at 24/7, less maintenance, and low installation costs. Many Financial Analytics providers are merging with big cloud service providers such as AWS, IBM, and Google for enhancing their customer base and improving their potentials. The adoption of Artificial Intelligence in the Financial sector can significantly result in building trust, resilience, and accuracy. Various verticals are depending on Artificial Intelligence and Machine Learning operations to strengthen their compliance frameworks, enhance their investment decision-making processes, and quick fraud detection skills. The advanced analysis produced by Artificial Intelligence and Machine Learning solutions would increase portfolio management processes and drive profits.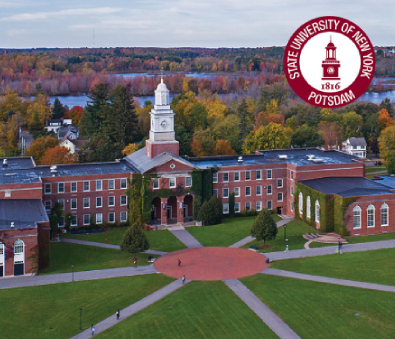 Exclusive
30%
Year-End Discount

Limited Time Offer!
Practical Data Analytics:

Work-Integrated Learning Course

Dive deep into analytics and transform your career in just 6 months.

Elevate your data insights and seamlessly transition from learning to working.
Work-Integrated Learning:

Transition from learning to working in

6 Months - 30 days

Tackle

3 Industry-specific real-time projects

to refine and showcase your skills

Secure

100 hours of credible working experience

in data analytics

HRDC claimable

and

6 months instalments

available
How We Prepare You
Additional Assignments of over 60+ hours

Live Free Webinars

Resume and LinkedIn Review Sessions

6 Months LMS Access

Job Placements in Financial Analytics Fields
Complimentary Courses

Unlimited Mock Interview and Quiz Session

Hands-on Experience in Live Projects

Life Time Free Access to Industry Webinars
Call us Today!
+60 19-383 1378