Professional Certificate Course in
Business Analytics
Leverage the power of business analytics and statistics in your career. Master Tableau for comprehensive Data Visualization for your business needs.
72 Hours Classroom & Online Sessions
140+ Hours Assignments & eLearning
100% Job Assistance
2 Capstone Projects
Industry Placement Training
3152 Learners
Calendar-On-Campus Classes
Business Analytics
Prerequisites
Computer Skills
Basic Mathematical Concepts
Analytical Mindset
"The Business Analytics market in Malaysia and Singapore is projected to reach $37.5 billion by 2022. Each year the data industry is said to contribute around S$1 billion to Malaysia's economy." - (Source). Malaysia is emerging as one of the best countries for nurturing talent and creating opportunities in the field of Data Science. By 2020, Big Data and Data Analytics global revenues will cross by 205$bn. Big Data will play a vital role in generating benefits and productivity in Malaysia, which was discussed by Karl Ng, data economy director of MDEC (Malaysian Digital Economy Corporation) on many occasions. Many programs were launched by MDEC to pool the talent for potential Data Scientists and to increase the number from 150 to 1500 by the end of 2020. The vision of MDEC is to place Malaysia superior in Knowledge and productivity. SAP and other academia have collaborated to increase the Business Analytics professionals through programs such as the ASEAN Data Science Explorers (ASEANDSE). The prime focus of ASEANDSE is to adopt Data analytics to solve problems that are disturbing the environment and people. By this, we can conclude that there is a bright and blossoming career for Business Analytics in Malaysia.
Business Analytics Certification Course Overview
The Business Analytics certification course in Malaysia is designed for students and professionals. This course is a blend of theory and applications of statistical tools. Become a Business Intelligence and Data Visualisation expert and surge ahead in your career. The nine-day Business Analytics certification course covers all the essential Analytical and Statistical techniques for effective business decision making. In this program technical languages Python, R, R studio, and Tableau are explained with use cases. This course helps students to enable them to perform well and makes them proficient in leveraging data and to predict future events related to market trends and design models for organizations to make data-driven and effective decisions.

Business Analytics

Business Analytics is the application of statistical tools for the process of extracting, categorizing, optimizing, and analyzing data. Segregated data is used to bring meaningful business insights. The main purpose of Business Analytics is to differentiate which datasets are essential and how they could be efficiently used in escalating production and revenue.
Business Analytics Training Learning Outcomes
Many industries are adopting Business Analytics in their process to gain a competitive advantage and to be operationally efficient. By this Business Analytics certification program in Malaysia, students will learn to categorize the huge amounts of structured and unstructured data. Learn about the types of Business Analytics i.e Descriptive Analytics, Prescriptive Analytics, Predictive Analytics, and Diagnostic Analytics and applications of it. Students will be able to build models by using various statistical tools. Learn various components of business analytics like Data Mining, Forecasting, Text Mining, Data Aggregation, Optimization, and Data Visualization. Their applications are explained in detail with real-time projects. By the end of this course, students will be able to create business reports, dashboards, models, etc to draw valid business insights. The students will learn about R, Python, R studio, and Tableau which are very important and fundamental programming languages.
Work with various data generation sources
Perform Text Mining to generate Customer Sentiment Analysis
Understand how to use various analytics tools and techniques
Develop an understanding of descriptive and predictive analytics
Apply data-driven, Machine Learning approaches for business decisions
Build prediction models for day-to-day applicability
Perform forecasting to take proactive business decisions
Use Data Visualization concepts to represent data for easy understanding
Create business reports, dashboards, stories, maps etc. to draw meaningful business insights
Block Your Time
72 hours
Classroom Sessions
140 hours
Assignments &
e-Learning
Who Should Sign Up?
Science, Math and Commerce graduates
IT professionals who want to specialise in digital tech
Professionals who want to move into Data Analytics
Professionals who want to add Data Analytics to current job skills
Academicians and researchers working in Data Analytics
Professional Business Analytics Course Modules
Business Analytics professionals are very much crucial for today's business developments. By the modules of the Business Analytics course in Malaysia, students will learn about data preparation and data cleansing in data science projects to ensure that appropriate data is provided to the next step. Understand the various moments of a business decision and graphical representation so that structured descriptive analytics or descriptive statistics is performed. This exploratory data analytics is the first step in data analytics to draw meaningful insights. Learn about applying domain knowledge to the data so that more meaningful variables are derived. Understand two main modules of feature engineering including feature extraction and feature selection. Understand about extracting features from structured as well as unstructured data such as videos, images, audio, textual files, etc. Techniques such as DTM/TDM using Term Frequency, Inverse Document Frequency, etc. are explained in this module. One will also learn about generating a word cloud, performing sentiment analysis, etc. Also, advanced Natural Language Processing techniques such as LDA, topic mining, etc., are explained using practical use cases. Also, the learning includes extracting unstructured data from social media as well as varied websites. Tableau is a Data Visualization tool that has been in the Leader's Quadrant in Gartner's Magic Quadrant for many years. Tableau Desktop is the authoring and publishing tool that is used to create and share views. In this module, you will get familiar with Tableau User Interface, different components, and terminologies in Tableau. You will learn different methods available to save and share the work created in Tableau and many more important topics will be covered in these modules.
Business Analytics Trends in Malaysia
AI and predictive analytics will be always hot in the coming years too. Predictive Analytics data can be analyzed instantly. Data modeling, Deep learning algorithms, Data mining, and Machine learning are used for statistical analysis of data and extract data which is used for business to predict the trends and give appropriate solutions. Mobile BI is used to transfer information for road warriors. The use case is the mobilization of content from basic reports to dashboards. Highly applicable to the Transportation industry.
Natural language processing will notice many advancements and many industries are going to rely on it. Cloud computing is the recent buzzword, it involves huge amounts of data from structured and unstructured data and delivers data that is manageable and resourceful. It takes data from audio files, images video files Website, server text files, documents, etc. Visual tools help to create impactful presentations through Geographical maps, pivot tables. We can also observe there would be rapid development in the Internet of Things which would be part and parcel of our lifestyle. Along with IoT, Edge computing will become popular in the coming days. Cloud Computing will also play an essential role in business. This trend can be considered as a hybrid solution for business.
How We Prepare You
Additional Assignments of over 60-80 hours

Live Free Webinars

Resume and LinkedIn Review Sessions

3 Month Access to LMS

24/7 Support
Job Assistance in Business Analytics Fields

Complimentary Courses

Unlimited Mock Interview and Quiz Session

Hands-on Experience in a Live Project

Life Time Free Access to Industry Webinars
Call us Today!
+91 9989994319
Professional Business Analytics Panel of Coaches
Bharani Kumar Depuru
Areas of expertise: Data Analytics, Process Management, Quality Management.
Over 13 years of professional experience
Trained over 2,500 professionals from eight countries
Corporate clients include Hewlett Packard Enterprise, Computer Science Corporation, Akamai, IBS Software, Litmus7, Personiv, Ebreeze, Alshaya, Synchrony Financials, Deloitte
Professional certifications - PMP, PMI-ACP, PMI-RMP from Project Management Institute, Lean Six Sigma Master Black Belt, Tableau Certified Associate, Certified Scrum Practitioner, AgilePM (DSDM Atern)
Alumnus of Indian Institute of Technology, Hyderabad and Indian School of Business
Read More >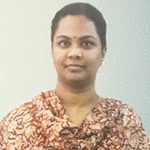 Bhargavi Kandukuri
Business Analytics, Quality Management, Data Visualization with Tableau, COBOL, CICS, DB2 and JCL.
Electronics and communications engineer with over 13 years of industry experience
Senior Tableau developer, with experience in analytics solutions development in domains such as retail, clinical and manufacturing
Trained over 750+ professionals across the globe in three years
Worked with Infosys Technologies, iGate, Patni Global Solutions as technology analyst
Read More >
Dr Nitin Mishra
Areas of expertise: Data Sciences, Machine Learning, Business Intelligence and Data Visualization.
Over 15 years of industry experience in Data Science and Business Intelligence.
Trained professionals from Fortune 500 companies and students from prestigious colleges.
Experienced in Cognos, Tableau, Big Data, NoSQL, NewSQL
Corporate clients include Time Inc., Hewlett Packard Enterprise, Dell, Metric Fox (Champions Group)
Read More >
Certificate
Gain industry recognition for niche skills with the Professional Certification in Business Analytics. The certificate illustrates your ability to extract actionable insights from business data for improved decision - making.
**All certificate images are for illustrative purposes only. The actual certificate may be subject to change at the discretion of the Certification Body.
Recommended Programmes
3152 Learners
3152 Learners
2117 Learners
FAQs for Business Analytics in Malaysia
Jobs in the Field of Business Analytics in Malaysia
Business Analysts have a promising career. The job roles for Business Analyst professionals in Malaysia are Business Analyst, Senior Business Analyst, Quantitative Analyst, Market Research Analyst, Operations Business Analyst, Management Analyst, Business process engineer, and so on.
Salaries for Business Analytics In Malaysia
The Business Analyst average salary in Malaysia is RM 59,452. The salary range for entry-level is RM 14k - RM 65k for middle-level RM 44k - RM 129k and the average salary for experienced Business Analyst is RM 101,736. This varies as per the job roles.
Business Analytics Projects in Malaysia
In many streams like Real estate, Retail, Manufacturing, Environment monitoring, Automobiles, Life insurance, Banking, Designing forecasting tools, etc projects on Business Analytics are in the process.
Role of Open Source Tools in Analytics
Programming tools like R and Python are considered to be the most essential tools for learning Business Analytics, Data Science, Data Analytics. In this course, you will be exposed to the basics and applications of R, Python, Tableau, and R studio.
Modes of Training of Business Analytics Certification Course
360DigiTMG offers students the option of both classroom and online learning. We also support e-learning as part of our curriculum. Individual attention is guaranteed to all the participants. The Business Analytics certification course in Malaysia is designed based on the requirements of students and working professionals.
Industry Applications of Business Analytics in Malaysia
Prime sectors like Education, Banking, Manufacturing, Health care, Retail, Airlines, Construction, Pharmaceutical, and Real estate will mainly depend upon Business Analytics to make data-driven decisions that generate revenue.
360DigiTMG - Data Science, IR 4.0, AI, Machine Learning Training in Malaysia
Level 16, 1 Sentral, Jalan Stesen Sentral 5, Kuala Lumpur Sentral, 50470 Kuala Lumpur, Wilayah Persekutuan Kuala Lumpur, Malaysia
Business Analytics Certification Course Training in Malaysia - Business Analytics Training in Malaysia, Business Analytics Course in Malaysia, Business Analytics Certification in Malaysia, Business Analytics Institute in Malaysia.