Is Data Analytics a Good Career?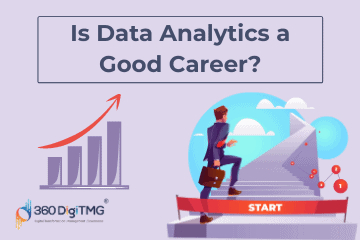 Image from Pixabay
There is no denying that many organisations are fast embracing digitalization thanks to numerous digital applications and strategies like marketing automation, particularly in the wake of the Covid-19 pandemic.
Digital technology has enormous development potential since it contributes to increased stability, consistency, and quality while lowering costs and raising income.
Yet ultimately, "what is driving this growth" is the question that occupies our thoughts. Well, the simple response is "Data" without delving too far or being very complicated.
You read it correctly; we now live in a time when technical growth is prevalent and data has become a new form of power.
Over the past several years, there has been an enormous rise in data, and the reason is that data offers numerous advantages to many kinds of sectors, enabling better-informed and data-driven choices to be made based on customer demands.
Let's examine some of the factors that make data crucial in today's businesses and how they use it to their advantage.
Wish to pursue a career in data analytics? Enroll in this Data Analytics course in Bangalore to start your journey.
5 Reasons Why Data is Necessary
The following is a list of 5 common reasons why data is important, how it helps us, and how it is used for human well-being.
Makes Life Better

Today, everyone wants to live a happy, comfortable and fulfilling life and this is where data helps to make our lives better. An organization with people's data can take actions for the present and the future decisions to improve people's quality of life.

Accurate Results as Required

A company can use data to get precise findings regarding a strategy, choice, or course of action. One may readily assess the performance of various activities, tactics, and judgements by gathering data about them, and then based on the outcomes, one can make data-driven decisions. Finding out if everything is going according to plan or not is the goal of those outcomes.

Problem Solving

One of the most important reasons behind the use of data is to effectively identify the causes of problems. By developing machine learning algorithms, organizations can find solutions to the problems that people are facing. In addition to customers, the organization can also find solutions to problems that the organization itself is facing.

Database Growth

Companies can promote their goods or services to consumers in the future by gathering data and information about them in a particular area of interest. One of the greatest methods to send someone emails, offers, and invitations to upcoming brand activities is to add their name and email address to the business' database.

Helps to Understand the Audience

Finally, another reason to use data is to understand the behavior of customers around a particular product or service. Without data, no one can determine what their audience is interested in. But, with data, it becomes much easier to determine audience data, age groups, interests, and their interest in a particular product or service.

By now it is not difficult for you to understand how much data is necessary for every company or business today.

Now that the business has the data, have you ever thought how it uses it to further its objectives?

A data analyst is a specialist who assists them in gleaning pertinent information from this enormous and extremely complicated data.

So before answering whether data analytics is a good career or not, it is very important to understand what's about the data analytics field is and its importance.

Because it will help us understand the role and importance of data analytics in today's market and then we can easily answer whether it is good or not.
Don't delay your career growth, kickstart your career by enrolling in this Data Analyst Course in Pune.
What is Data Analytics?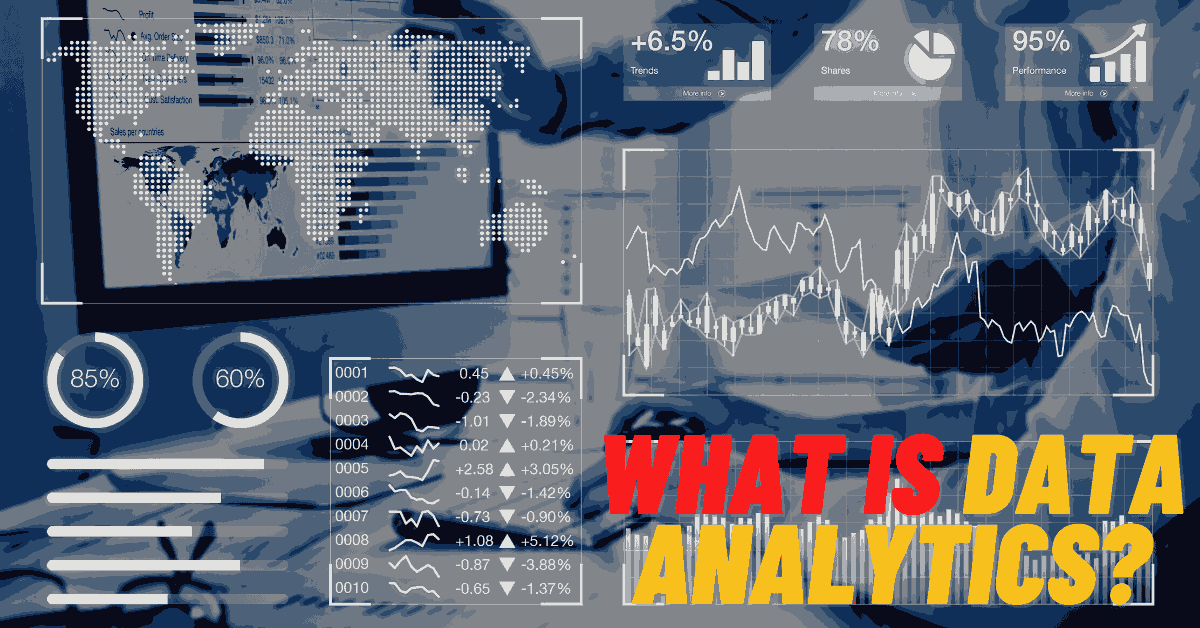 Data analytics is a phrase used in data science to describe the procedure of gathering and analysing datasets from various sources in order to make some insightful deductions about the information they contain.
One of the finest and simplest methods to glean important insights, trends, and patterns from unstructured data is through data analytics.
In the relatively broad subject of data analytics, there are several strategies that may be used to identify trends and metrics that could otherwise be obscured by the information.
Why Data Analytics is Important?
Companies are getting huge amounts of data every day and the growth of data generation is growing faster than ever before.
Understanding how they are getting so much data is not a difficult task.
When you search for a product on any search engine and then when you open Facebook or any other social media platform you see ads related to that product.
But when it comes to extracting useful information from data, all traditional data analysis and data processing methods fail here.
Data analytics uses the most advanced tools, methods, and techniques to perform similar tasks more quickly and accurately, no matter how large the data.
The applications of data analytics are innumerable and wide, including performance enhancement and optimizing efficiency that can help a company succeed in an increasingly competitive world. Here are a few of them:
Applications of Data Analytics

For instance, banks may simply recognise and label any user's aberrant conduct that might be a sign that their account has been hijacked by using data analytics to build a behavioural profile of that person.

Most crucially, data analytics enables financial institutions to identify and stop all forms of fraud, which may enhance performance and lower risk.

Data analysis, however, is not just about maximising revenue and return on investment. Critical information is also employed in several other areas, including healthcare, criminal prevention, and environmental protection.

In healthcare, data analytics is used in every area such as predicting patient outcomes, providing high-quality care and effectively allocating funds and improving diagnostic techniques.

Also, the pharmaceutical industry uses it for drug discovery and drug market forecasting. And because of that kind of information, our world is getting better and better.

Not only that, fighting the effects of climate change and protecting businesses and individuals from hackers cannot be done without data analytics.

Here are just a few examples to show you the full Data Analytics movie trailer. If we take a closer look at Data Analytics, it plays an important role in our daily lives.

However, it is evident from the aforementioned that data analytics has tremendous development potential and that this industry is only growing, not shrinking. Let's address the primary query, which is whether a career in data analytics is a smart idea or not.

Of course, data analytics becomes the most sought-after career in the world due to the increased need for data analysts in a variety of businesses and sectors.

As a result, even entry-level data analysts may now earn significant salaries and excellent benefits.

To get the full answer, let's examine the employment prospects and pay for data analysts.
Pursue a career in Data Analytics with the number one training institute 360DigiTMG. Enroll in the Best Data Analytics Courses in Hyderabad with placements to start your journey.
Is Data Analytics a Good Career?
Of course, due to the high demand for data analysts in a diverse mix of companies and industries, data analytics becomes the world's most sought-after professional.
Because of this, today even entry-level data analysts can get hefty salaries and great benefits.
Let's look at the job opportunities and salaries of data analysts and find the complete answer.
Data Analytics Career Opportunities

According to research and reports, due to the high growth of technology capabilities, not only of India but also the traditional connections of Bangalore with jobs that used hard tech skills are getting stronger.

But don't worry, the fact is that not all technology talent is the same. Even within data analytics alone, there are many roles that one can perform. And for that, you need to choose a good and specialized data analytics training program to start your career.

Below are some of the most popular and highly sought-after job roles in data analytics.

Data Analyst

Yes, obtaining a position as a data analyst is one of the first employment options after mastering data analytics. Data from many sources, whether organised or unstructured, must be analysed by a data analyst.

Additionally, a data analyst is in charge of data administration, data modelling, automation, and the discovery of new technologies.

Data Architect

It is estimated that 11 GB of data is consumed by each user in India alone. And that data is added to the 2.5 quintal bytes that are being generated around the world every day.

A data architect is a person who can properly organize and store this data in a database. To stand out in the crowd as a data architect, one must have the following skills.

Database design and development including data flow, API, etc.
Data management, data modeling, data lake design.
Expertise in many technologies such as ETL tools, ERPs, and CRMs.

Business Intelligence Manager

Commercial management of performance, big data analysis, complex event processing, and prediction analysis are just a few of the tools that the business intelligence manager employs to develop new business choices or strategies for a company.

Here are the skills of a BI manager

Ability to solve complex business problems through data
Specializes in quantitative and analytical skills
Python, R, Julia
Machine learning techniques
Tools such as Excel, Tableau, KNIME, RapidMiner, etc.

Data scientist

The prettiest job of the twenty-first century, in Howard's opinion, is being a data scientist. The data scientist's job is to anticipate business issues and find solutions using cutting-edge analytical methods. The following competencies will be required of data scientists.

R, Python, Julia, MySQL, etc.
Expertise in commonly used Python libraries such as Pandas, SciPy, TensorFlow, NumPy, etc.
Communication and problem-solving skills
Data manipulation, data insights, machine learning algorithms, data mining, and statistical analysis.

Data Administrator

Because any data science job requires almost identical education and skills to get a job, working in any of its roles is very similar to each other.

Similarly, the job of a data administrator is almost identical to that of a data architect job, with the only difference being that DA focuses on managing data efficiently rather than configuring the system.

The database administrator's responsibilities include ensuring the security of data and providing training to employees to ensure that they use the data system efficiently.

Also, check this Data Analytics Course to start a career in Data Analytics.

Average Salary for Above Roles in Bangalore

For data analytics specialists, it might be challenging to provide a set compensation because it relies on a variety of criteria, including education level, years of experience, certifications, location, and the organisation itself.

In which geography and experience have a 10x greater impact on pay than any other factor since a data analyst in the United States earns significantly more than a guy in India.

But you don't need to worry about getting paid what you want because firms are now willing to pay unreasonably high rates because there aren't enough professionals in data analytics, which is why it's a terrific career choice in India.

The demand for data analytics courses will also be quite strong because many individuals are considering starting careers in it. However, let's learn more about the typical pay for employment titles in data analytics and their prospects in India before you make a choice.

In order to ascertain the average pay for the aforementioned positions in Bangalore, we will utilise one of the most widely used platforms, PayScale, whose estimations are based on the salaries of data analytics specialists that have been gathered.

Data Analyst

Avg. Base Salary (INR): ₹507,792/ year - 1-4 years' Experience

Data Scientist

Avg. Base Salary (INR): ₹987,840/ year - 1-4 years' Experience

Business Intelligence Manager

Avg. Base Salary (INR): ₹1,900,000/ year - 1-4 years' Experience

Data Architect

Avg. Base Salary (INR): ₹2,248,889/ year - 1-4 years' Experience

Database Administrator

Avg. Base Salary (INR): ₹589,579/ year - 1-4 years' Experience

Future of Data Analytics in India

According to many estimates, there are about 560 million Internet users in India alone who use it, due to which data is being used extensively in India, which ensures that data analytics is at the prime position.

This figure will only increase in the future, not decrease, as more and more advancements and technologies are coming.

So, it is clear that data analytics is the future and it is very profitable in terms of both salary and job opportunities.

Because there is no doubt that without data analytics no company can capture a large amount of data, enhance business models, reinforce imaginative methods and overall growth.
Conclusion
So that you can determine if data analytics is helpful for your future or not, you finally have a comprehensive understanding of what it is.
However, we think that now is the ideal moment and opportunity to enrol at any of the top universities in order to pursue a rewarding career in data analytics.
Data Science Placement Success Story
Data Analytics Training Institutes in Other Locations
Agra, Ahmedabad, Amritsar, Anand, Anantapur, Bangalore, Bhopal, Bhubaneswar, Chengalpattu, Chennai, Cochin, Dehradun, Malaysia, Dombivli, Durgapur, Ernakulam, Erode, Gandhinagar, Ghaziabad, Gorakhpur, Gwalior, Hebbal, Hyderabad, Jabalpur, Jalandhar, Jammu, Jamshedpur, Jodhpur, Khammam, Kolhapur, Kothrud, Ludhiana, Madurai, Meerut, Mohali, Moradabad, Noida, Pimpri, Pondicherry, Pune, Rajkot, Ranchi, Rohtak, Roorkee, Rourkela, Shimla, Shimoga, Siliguri, Srinagar, Thane, Thiruvananthapuram, Tiruchchirappalli, Trichur, Udaipur, Yelahanka, Andhra Pradesh, Anna Nagar, Bhilai, Borivali, Calicut, Chandigarh, Chromepet, Coimbatore, Dilsukhnagar, ECIL, Faridabad, Greater Warangal, Guduvanchery, Guntur, Gurgaon, Guwahati, Hoodi, Indore, Jaipur, Kalaburagi, Kanpur, Kharadi, Kochi, Kolkata, Kompally, Lucknow, Mangalore, Mumbai, Mysore, Nagpur, Nashik, Navi Mumbai, Patna, Porur, Raipur, Salem, Surat, Thoraipakkam, Trichy, Uppal, Vadodara, Varanasi, Vijayawada, Vizag, Tirunelveli, Aurangabad
Navigate to Address
360DigiTMG - Data Science, IR 4.0, AI, Machine Learning Training in Malaysia
Level 16, 1 Sentral, Jalan Stesen Sentral 5, Kuala Lumpur Sentral, 50470 Kuala Lumpur, Wilayah Persekutuan Kuala Lumpur, Malaysia
+60 19-383 1378