Data Analyst Course in Bangalore
In Collaboration with
Fast-track your career with the Certificate Course in Data Analytics Training in Bangalore.
96%
of participants who met the conditions got placed
98%
Program Completion Rate
Tools Covered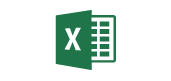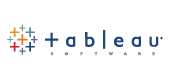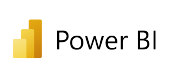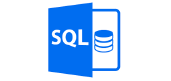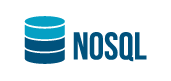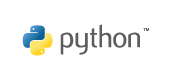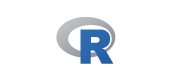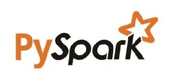 Data Analyst Certificate from Industry Leaders
In terms of providing cognitive approaches and consulting services, SUNY is a pioneer.
SUNY invests $6 billion yearly in development and research and has long-standing expertise in data sciences and artificial intelligence.
The goal of 360DigiTMG's partnership with SUNY is to help introduce learners in order integrated blended educational experiences with the aid of our well designed, globally recognised curriculum.
Specialist trainers – highly experienced industry experts and professors from premier engineering and B-schools.
Reputed institute – carries a legacy of training 20,000+ professionals and 10,000+ students from across the globe.
Certifications demonstrate your commitment to the profession and motivation to learn. Instill employer's confidence in you and catch the attention of recruiters with these certificates.
Data Analyst Course fees in Bangalore
Live classroom sessions - weekends & weekdays

Seats are filling up fast

Avail Monthly EMI At Zero Interest Rate
Lifetime validity for LMS acces
20+ live hours of industry Master classes from leading academicians and faculty from FT top 20 universities
Career support services
Next Batch: 8th December: Weekday
View Schedule
INR 47,000+Tax INR 40,000+Tax
As low as INR 3,333/month
Virtual Instructor-led Training (VILT)
Live online classes - weekends & weekdays
365 days of access to online classes
Avail Monthly EMI At Zero Interest Rate
Lifetime validity for LMS acces
20+ live hours of industry Master classes from leading academicians and faculty from FT top 20 universities
Career support services
Next Batch: 5th December: Weekday
View Schedule
INR 47,000+Tax INR 35,000+Tax
As low as INR 2,916/month
Data Analytics Course Overview
360DigiTMG offers the best Data Analytics certification courses in Bangalore. The training program equips you with an apt understanding of data processing tools like Excel, SQL/NoSQL, and Data Visualization tools like Tableau and Power BI. While SQL/NoSQL is used to work with the data stored in the Database Management software, Tableau and Power BI are used in analyzing it and presenting visual stories to end-users. Concepts such as Data Preparation, Data Cleansing, and Exploratory Data Analysis are explored in detail. Influential concepts like Data Mining of Structured (RDBMS) and Unstructured (Big Data) data, with the aid of real-life examples, are illustrated. Advanced Excel aids in data proficiency Concepts and it will help to reduce reduces working hours.

What is Power BI?
Power BI is the perfect tool to convert unrelated sources of data into coherent, visually immersive, and interactive insights. It uses a collection of software services, connectors, and apps to get the work done. Whether your data be an Excel spreadsheet or a collection of cloud-based and on-premises hybrid data warehouses. With Power BI it gets easy to connect to different data sources, visualize and understand what is vital, and share. Power BI has numerous elements that all work together, but the below three points are the basic ones.
- Power BI Desktop: As the name suggests is a Power BI application for Windows Desktop.
- Power BI Service: An online SaaS service
- Power BI Mobiles apps: This is an app special for Windows, iOS, and Android devices.

What is Tableau?
Tableau is a very famous and most used Data Visualization tool, and it helps in understanding the trends, insights, and patterns to other connections in Dataset. Its major task is to connect and extract the data from different stored places. Tableau specializes in pulling data from any platform or database. After the initial launch of Tableau, the ready data connectors will allow you to connect to any database. Data extracted by the above process will be connected to the data engine, Tableau desktop. Dashboards are created by Data Analysts or Data Engineer's using the extracted data and are shared with users in the form of static files. With the help of the Tableau Server, the end-user can access files from all locations.

What is No SQL?
Not only SQL (No SQL) is a form of non-tabular databases that store data differently than traditional data storing databases. The databases change with respective data models. Key-value, wide-column, and graph are popular documents. It provides flexible schemas and scales easily with bigger datasets. No SQL database is used actively with
- Fast-paced agile development
- Storage of structured and semi-structured data
- Huge volumes of data
- Requirements of scale-out architecture
- Application paradigms like microservices and real-time streaming

What is SQL?
If you are dealing with Relational Databases, then SQL is the standard language. It can be used to insert, update, delete and search database records. We can also optimize and maintain the databases with the help of SQL. There are five types of SQL queries that are widely used: Data Definition Language (DDL), Data Manipulation Language (DML), Data Control Language (DCL), Transaction Control Language (TCL), Data Query Language (DQL) With the help of SQL users can:
- Access data in RBDMS systems
- Describing data
- It gives you access to manipulate specific data in the database.
- Creating databases and tables
- You can monitor who can use, see and alter the tables.

What is Advance Excel?
Knowledge in Excel means processing the ability to use spreadsheets, calculations, automation, and tables efficiently to process huge data for businesses. Advance Excel will make this task easier by solving complex things in Excel. For example, it can manage high amounts of data using advanced level functions and excel features like power query, advanced data filters, asap features, power map. Advance Excel aids in data proficiency and reduces working hours.
Outcomes of Data Analytics Certification in Bangalore
The main aim of the course is to give you an outlook towards the various techniques used in handling huge data sets via Data Analytics. Learners get to assess the applications of these technologies that are used in storing and processing huge amounts of data. This module instructs the student on the various techniques used to analyze structured and unstructured data, building visual stories using Tableau and or Power BI capabilities. The Data Analytics course is the ideal course for professionals who want to acquire in-depth knowledge of daily used Data frameworks. The three-month Data Analytics training in Bangalore will cover the essential tools like SQL, NoSQL, Tableau, Power BI, and Advanced Excel concepts. Students will learn to store, retrieve, manipulate, and analyze large datasets stored in Database management systems like relational database management systems or document-based database systems. They will also be introduced to various concepts to represent the data on the serving layer to show results in easier and readily consumable visual formats. The course contains multiple applied case studies that enable the participants to solve complex business problems improving profitability in their companies.
Work with various data generation sources
Perform load, retrieve, update, and delete the data in RDBMS
Analyse Structured and Unstructured data using different SQL and NoSQL queries
Develop an understanding of row-oriented and document-based database systems
Apply data-driven, visual insights for business decisions
Build dashboards and reports for day-to-day applicability
Develop live reports from streaming data to take proactive business decisions
Use Advanced Excel concepts to represent data for easy understanding
Block Your Time
132+ hours
Classroom Sessions
Who Should Sign Up?
IT Engineers
Data and Analytics Manager
Business Analysts
Data Engineers
Banking and Finance Analysts
Marketing Managers
Supply Chain Professionals
HR Managers
Data Analyst Course Syllabus in Bangalore
Python
Tableau
Power BI
Advanced Excel
SQL
Google Looker Studio
SUNY University Syllabus
Data Analytics Certification Panel of Coaches in Bangalore
Why Data Analyst Course in Bangalore
Data and Analytics have been evolving trends that have assisted in modernizing and growing businesses in our country. They have positioned themselves as key players in companies for the enhancement of business efficiency. According to Gartner, we will see increased usage of commercial AI and ML driving more value to businesses and investments. This will open avenues for more attainable solutions for model management, project management, data regeneration, lineage, and transparency. It is also predicted that eventually more than 50% of queries will be generated through search, voice and natural language processing which will incorporate benefits like sentiment analysis, enhanced social listening, and personalization. Chatbots and other conversational-based interfaces will also facilitate convenient interaction between clients and businesses.
The Internet of Things (IoT) will have the biggest impact on data analytics. This combination of IoT and Analytics will bring in more business value and serve as a powerful tool to improve customer insight and positively reflect on revenue. Data analytics is observed as an important source for making valuable and informed decisions in marketing, recruitment, and branding and will continue to contribute in the future also. Augmented analytics will also be a future trend that uses Machine Learning and AI techniques to transform how business people explore, analyze, and develop content and act on insights. With fast-paced technological advancements, it is a smart move to take up a Data Analytics course in Bangalore.
Some of the top sightseeing places to see in Bangalore, Lalbagh Botanical Garden, ISKCON Shri Radhekrishna Temple, Bengaluru Palace, Cubbon Park, Vidhana Soudha, Bannerghatta biological park and many others.
Why 360DigiTMG for Data Analyst Course
Additional assignments of over 80+ hours

Live Free Webinars

Resume and LinkedIn Review Sessions

Lifetime LMS Access

24/7 support
Job placements in Data Analytics fields

Complimentary Courses

Unlimited Mock Interview and Quiz Session

Hands-on experience in a live project

Offline Hiring Events
Call us Today!
+91 9989994319
Recommended Programmes
2064 Learners
3021 Learners
2915 Learners
"AI to contribute $16.1 trillion to the global economy by 2030. With 133 million more engaging, less repetitive jobs AI to change the workforce." - (Source). Data Science with Artificial Intelligence (AI) is a revolution in the business industry.. AI is potentially being adopted in automating many jobs leading to higher productivity, less cost, and extensible solutions. It is reported by PWC in a publication that about 50% of human jobs will be taken away by the AI in the next 5 years.
There is already a huge demand for AI specialists and this demand will be exponentially growing in the future. In the past few years, careers in AI have boosted concerning the demands of industries that are digitally transformed. The report of 2018 states that the requirements for AI skills have drastically doubled in the last three years, with job openings in the domain up to 119%.
FAQs for Data Analyst Course in Bangalore
Projects for Data Analytics in Bangalore?
Students can do various projects in the field of data analytics to demonstrate their grasp of fundamental concepts in data analytics. They can work on traffic monitoring using satellite images, build Chatbots, perform sentiment analysis to understand the positive or negative polarities of the customer
What are the tools used to learn Data Analytics in Bangalore?
The tools used in Data analytics help in collecting, storing, and analyzing large amounts of data. The various tools covered in this program are Python, R, and RStudio. These tools are also used for data mining, analysis, and visualization.
Which mode of training can we choose to learn Data Analytics in Bangalore?
The course in Bangalore is designed to suit the needs of students as well as working professionals. We at 360DigiTMG give our students the option of both classroom and online learning. We also support e-learning as part of our curriculum.
What are the industrial applications of Data Analytics in Bangalore?
Data analytics is used across varied sectors that are data-driven and is used for Customer Analytics, Compliance Analytics, Fraud Analytics, Operational Analytics, etc. in the field of Healthcare, Travel, Retail, Energy Management, Gaming, etc.
Talk to your program advisors today!
Get your profile reviewed
360DigiTMG - Data Science, Data Scientist Course Training in Bangalore
Data Analytics Certification Course Training Locations Nearby Bangalore - Google Reviews Data Analytics Classes in Bangalore, Best Data Analyst Course in Bangalore, Data Analytics Institute in Bangalore, Data Analytics Course in Bangalore, Data Analytics Institute in HSR Layout, Best Data Analytics Institute, Data Analytics Institute in Banashankari, Data Analytics Coaching in Bangalore with Placements, Best Data Analytics Training in Indira Nagar, Best Data Analytics Course in Jayanagar, Data Analytics Coaching in Electronic-City, Data Analytics Certification in Whitefield, Data Analyst Course in BTM, Data Analytics Certification in Malleshwaram, Data Analytics Course in MG Road, Data Analytics Institute in Koramangala, Data Analytics Training in Koramangala, Best Data Analytics Training in Yelahanka, Data Analytics Training in Bellandur