Data Science Course Training in Borivali
In Collaboration with
Are you eager to unlock the power of data and harness its potential to make informed business decisions or build advanced AI models? Look no further than the comprehensive Data Science Course Training in Borivali. This exciting program is designed to equip you with the essential skills and knowledge needed to excel in the dynamic field of data science.
96%
of participants who met the conditions got placed
98%
Program Completion Rate
Tools Covered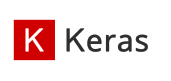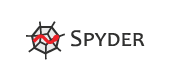 Industry Masterclass by 20+ Years of Industry Experts
Distributed Computing Spark & PySpark
Processing big data with lightning speed

Git Account creation & Google Colab
Master project management and cloud-based GUI
ML on Cloud - AWS, Azure, GCP - AutoML
Build ML algorithms without writing a single line of code
Data Ingestion using Python (Included in Python Programming)
Must know skill to begin data science journey
Facebook Prophet & ARIMA Variants
New era of timeseries / forecasting algorithms
MLOps
New breed of end-to-end seamless pipeline building
Data Engineering - Data Warehouse, ETL, ELT, Data Lake, Data Lakehouse, Data Pipeline, etc.
Boasts of more in-demand skill than data science
IBM Watson Cognitive Computing AutoML By IBM
Experience the enhanced IBM Watson capability
Data Science Certificates from Industry Leaders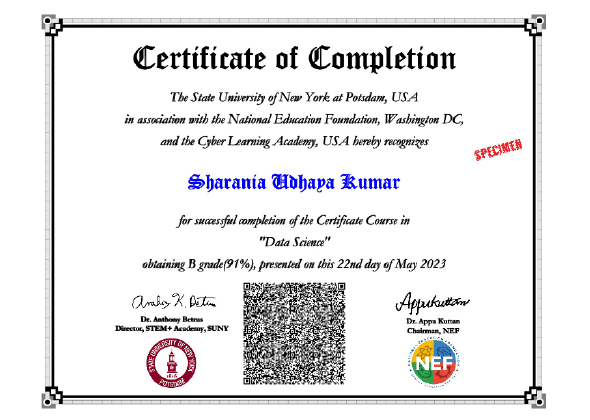 In terms of providing cognitive approaches and consulting services, SUNY is a pioneer.
SUNY invests $6 billion yearly in development and research and has long-standing expertise in data sciences and artificial intelligence.
The goal of 360DigiTMG's partnership with SUNY is to help introduce learners in order integrated blended educational experiences with the aid of our well designed, globally recognised curriculum.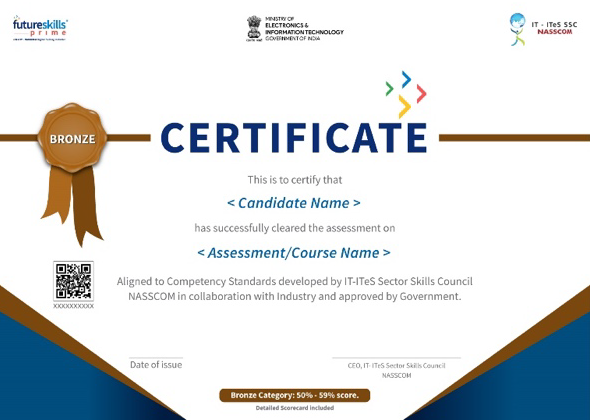 A renowned trade organisation in India that supports and advances the goals of the IT and business process management (BPM) industries is called NASSCOM.
For decades, NASSCOM has been actively engaged in research and development related to data science and artificial intelligence.
The goal of 360DigiTMG's partnership with NASSCOM is to empower students all around the world by introducing them to multimedia blended learning through the use of our top-notch, industry-aligned curriculum.
Data Science Course Fee Details in Borivali, Mumbai
Virtual Instructor-led Training (VILT)
Live online classes - weekends & weekdays
365 days of access to online classes
Avail Monthly EMI At zero Interest Rate
Lifetime validity for LMS acces
20+ live hours of industry masterclasses from leading academicians and faculty from FT top 20 universities
Career support services
Next Batch: 8th December: Weekday
View Schedule
INR 85,000+Tax INR 55,000+Tax
As low as INR 4,583/month
Data Science Training in Borivali
The various stages of the course are explored in the trajectory of this Data Science program. This training begins with an introduction to Statistics, Probability, Python, and R programming. The student will then conceptualize Data Preparation, Data Cleansing, Exploratory Data Analysis, and Data Mining (Supervised and Unsupervised). Comprehend the theory behind Feature Engineering, Feature Extraction, and Feature Selection. Participants will also learn to perform Data Mining (Supervised) with Linear Regression and Predictive Modeling with Multiple Linear Regression Techniques. Data Mining Unsupervised using Clustering, Dimension Reduction, and Association Rules are also dealt with in detail.

A module is dedicated to scripting Machine Learning Algorithms and enabling Deep Learning and Neural Networks with Black Box techniques and SVM. All the stages delineated in the CRISP-DMM framework for a Data Science Project are dealt with in great depth and clarity in this course. Undoubtedly this emerges as one of the best Data Science in Borivali due to the live project exposure in INNODATATICS. This gives a golden opportunity for students to apply the various concepts studies to a real-time situation.

What is Data Science?
Data science is an amalgam of methods derived from statistics, data analysis, and machine learning that are trained to extract and analyze huge volumes of structured and unstructured data.

Who is a Data Scientist?
A Data Scientist is a researcher who has to prepare huge volumes of big data for analysis, build complex quantitative algorithms to organize and synthesize the information, and present the findings with compelling visualizations to senior management. He enhances business decision-making by introducing greater speed and better direction to the entire process.

A Data Scientist must be a person who loves playing with numbers and figures. A strong analytical mindset coupled with strong industrial knowledge is the skill set most desired. He must possess above-average communication skills and must be adept at communicating technical concepts to non-technical people.

Data Scientists need a strong foundation in Statistics, Mathematics, Linear Algebra, Computer Programming, Data Warehousing, Mining, and Modeling to build winning algorithms. Having proficiency in tools such as Python, R, R Studio, Hadoop, MapReduce, Apache Spark, Apache Pig, Java, NoSQL database, Cloud Computing, Tableau, and SAS is beneficial, but not mandatory.
Outcomes of Data Science Program in Borivali
In this data-driven environment, 360DigiTMG's certification prepares you for the surging demand for Big Data skills and technology in all the leading industries. There is a huge career prospect available in the field of data science and our certification program is one of the most comprehensive in the industry today. This data science course in Borivali is specially designed to suit both data professionals and beginners who want to make a career in this fast-growing profession. This training will equip the students with logical and relevant programming abilities to build database models. They will be able to create simple machine learning algorithms like K-Means Clustering, Decision Trees, and Random Forest to solve problems and communicate the solutions effectively. In three months, students will also explore the key techniques such as Statistical Analysis, Regression Analysis, Data Mining, Machine Learning, Forecasting and Text Mining, and scripting algorithms for the same with Python and R Programming. Understand the key concepts of Neural Networks and study Deep Learning Black Box techniques like SVM.
Work with various data generation sources
Perform Text Mining to generate Customer Sentiment Analysis
Analyze structured and unstructured data using different tools and techniques
Develop an understanding of Descriptive and Predictive Analytics
Apply Data-driven, Machine Learning approaches for business decisions
Build models for day-to-day applicability
Perform Forecasting to take proactive business decisions
Use Data Concepts to represent data for easy understanding
Block Your Time
184 hours
Classroom Sessions
120 hours
2 Live Projects
Who Should Sign Up?
IT Engineers
Data and Analytics Manager
Business Analysts
Data Engineers
Banking and Finance Analysts
Marketing Managers
Supply Chain Professionals
HR Managers
Data Science Course Syllabus in Borivali
This data science program follows the CRISP-DM Methodology. The premier modules are devoted to a foundational perspective of Statistics, Mathematics, Business Intelligence, and Exploratory Data Analysis. The successive modules deal with Probability Distribution, Hypothesis Testing, Data Mining Supervised, Predictive Modelling - Multiple Linear Regression, Lasso And Ridge Regression, Logistic Regression, Multinomial Regression, and Ordinal Regression. Later modules deal with Data Mining Unsupervised Learning, Recommendation Engines, Network Analytics, Machine Learning, Decision Tree and Random Forest, Text Mining, and Natural Language Processing. The final modules deal with Machine Learning - classifier techniques, Perceptron, Multilayer Perceptron, Neural Networks, Deep Learning Black-Box Techniques, SVM, Forecasting, and Time Series algorithms. This is the most enriching training program in terms of the array of topics covered.
SUNY University Syllabus
Data Science Panel of Coaches in Borivali
Data Science Course Training in Borivali
Borivali is a suburb northwest of Mumbai with a sizable Gujarati population, according to outsiders. In the past, Borivali was home to East Indians and tribal people. Sanjay Gandhi National Park, Fish Park, Kanheri Caves, Mandapeshwar Caves, and other attractions are among the sites of interest.
With the help of knowledgeable lecturers with years of expertise in the field, you will delve deeply into the worlds of data analysis, machine learning, and artificial intelligence during the course. Leading training facilities in Borivali provide state-of-the-art instruction and hands-on projects to guarantee that you receive practical experience with real-world data difficulties.
Programming the use of Machine Learning Algorithms and enabling the use of Deep Learning and neural networks using Black Box methods and SVM are also covered in a separate subject. This course covers each stage of the CRISP-DMM framework for a Data Science Project in great detail and with excellent clarity. Due to the exposure to current projects at INNODATATICS, this stands out as one of the top data science programmes in Borivali. This presents a fantastic chance for students to put the numerous topics they have studied to use in a real-world setting.
The demand for Data Scientists is predicted to increase by 30% by 2021. With the inclusion of Cloud and IoT technologies, there has been an exponential growth of data that has led to the expansion of roles for data scientists in the field of Machine Learning and Big Data technology. In the times to come a Data scientist role will not be just subjected to technical aspects but will rise to more of a collaborator and a facilitators role. An entry-level fresher earns around Rs.4.0 lakhs. And if he decides to stay put for another 5 to 10 years on the job, he gets a handsome promotion to the Rs 7 to 11 lakhs per annum layer. If he persists and dedicates a lifetime to growing in his career he can garner anywhere from 25 lakhs to a whopping one crore per annum.
In India, Data Scientists have 4 job hops in 8 years with a 2-year tenure with each employer. They normally get a 60-100% salary increase on job changes. First, the aspirant joins as an intern or in a Junior position and then moves on to becoming a Senior Data Scientist. After this, he gets elevated to the Principal position and finally heads as Chief Data Scientist of the company. The top employers in Data Science are IBM, Accenture, JPMorgan Chase, Amex, McKinsey & Co, Impetus, Wipro, and Microsoft. Accenture offers the highest salary of Rs.19.6 lacs per annum.
Some of the top sightseeing places to see in Borivali, Global Vipassana Pagoda, EsselWorld, Mandapeshwar Caves, Kanheri Caves, Sanjay Gandhi National Park, Water Kingdom and many others.
How we prepare you
Additional Assignments of over 150+ hours

Live Free Webinars

Resume and LinkedIn Review Sessions

Lifetime LMS Access

24/7 support
Job placements in Data Science fields

Complimentary Courses

Unlimited Mock Interview and Quiz Session

Hands-on experience in a live project

Offline Hiring Events
Call us Today!
+60 19-383 1378
Recommended Programmes
2064 Learners
3021 Learners
2915 Learners
"AI to contribute $16.1 trillion to the global economy by 2030. With 133 million more engaging, less repetitive jobs AI to change the workforce." - (Source). Data Science with Artificial Intelligence (AI) is a revolution in the business industry.. AI is potentially being adopted in automating many jobs leading to higher productivity, less cost, and extensible solutions. It is reported by PWC in a publication that about 50% of human jobs will be taken away by the AI in the next 5 years.
There is already a huge demand for AI specialists and this demand will be exponentially growing in the future. In the past few years, careers in AI have boosted concerning the demands of industries that are digitally transformed. The report of 2018 states that the requirements for AI skills have drastically doubled in the last three years, with job openings in the domain up to 119%.
FAQs for Data Science Certification Course Training in Borivali
Jobs in the field of Data Science in Borivali
The top sectors creating the most data science jobs are BFSI, Energy, Pharmaceutical, Healthcare, E-commerce, Media, and Retail. The maximum demand for Data Scientists are in the Metros cities like Delhi-NCR and Mumbai. It's demand is also catching up in emerging cities like Pune and Bangalore.
Salaries in Borivali for Data Scientist
The average salary of a Data Scientist is Rs.10.3 lakhs per annum in India. Professionals specializing in advanced analytics and predictive modelling can command higher salaries.
Data Science Projects in Borivali
The Indian government has initiated several data science projects in the fields of Agriculture, Electricity, Water, Healthcare, Education, Road Traffic Safety and Air Pollution. The Government of India has initiated several data science research initiatives as well.
Role of Open Source Tools in Analytics
Python and R are easy to learn and maintain and therefore, Godsend to developers in Data Science. Their extended libraries make it possible to stretch the applications of Python from Big Data Analytics to Machine Learning.
Modes of Training for Data Science with Python
The course in Borivali is designed to suit the needs of students as well as working professionals. We at 360DigiTMG give our students the option of both classroom and online learning. We also support e-learning as part of our curriculum.
Industry Application of Data Science
Data Science is used for securities fraud early warning, card fraud detection systems, demand enterprise risk management, analysis of healthcare information, seismic interpretation, reservoir characterization, energy exploration, traffic control and route planning.
Talk to your program advisors today!
Get your profile reviewed