Is Data Science Job Boring?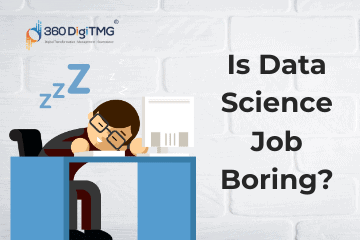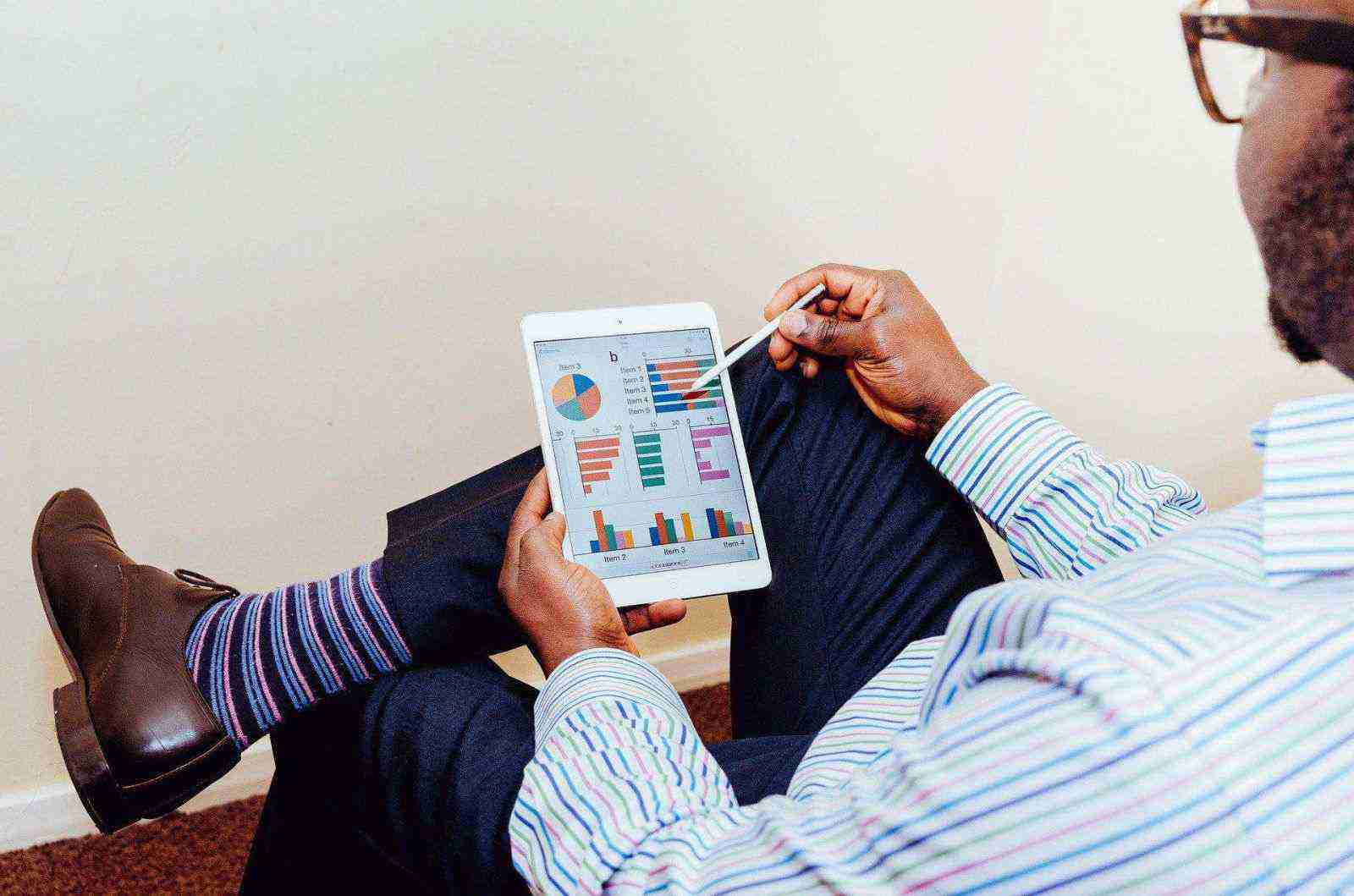 Starting On
Since you've made it this far, it's safe to assume that you've heard that "data science jobs are boring!"
Although you've heard them say it, you haven't taken their words at their value.
You haven't, of course, of course. Never believe anything someone says all at once. Do take into account what they are stating, but confirm the accuracy of their claims. Do they cover all people?
Whom do they apply to if they do? And who are those folks, and why aren't they impacted by that adage?
This will improve your judgement. You may choose whether working as a data scientist will be boring for you or a thrilling journey.
GOOD NEWS has arrived for you!
You'll know the answers to all of the queries running through your head at the end of this post. Take a deep breath, then continue seeking clarification for your concerns and uncertainties.
Young friends typically believe that data science is uninteresting since it involves manipulating enormous amounts of data.
Is this data science all about?
A BIG NO!
Also, check this Data Science Institute in Bangalore to start a career in Data Science.
There is much much more in this field. Some things will excite you to the core.
The one thing that is true in roaming rumors that data science jobs do have repetitive tasks. Despite this, data scientists enjoy their work.
You'll enjoy anything if you're good at it. The sense of accomplishment which data scientists feel has its charms of contentment.
Looking forward to becoming a Data Scientist? Check out the Data Science Course and get certified today.
Starting On
You must be eager to learn and provide your best effort if you want to become a skilled data scientist. Choosing the correct data science degree can help you develop the necessary set of practical skills.
The seeds that will enable you to achieve your goals will be planted in you by the data science course. You'll be able to manage huge data processing and develop models that are going to be helpful. The expertly created Data Science Course will not only assist you in keeping up with the knowledge of evolving algorithms, procedures, and well-chosen scientific approaches, but it will also assist you in learning how to make use of that data and provide a sizable return on investment.
Why Data Scientist is Regarded as "The Most In-Demand Job of this Century"?
According to an article in Harvard Business review, data science is one of the few most successful professions. It is regarded as the "Most In-Demand job of this century." Not just because of this article, many people are dreaming to be data scientists. The article must've motivated many people to pursue their careers in data science.
One of the several rising disciplines in terms of modernising technology is data science. Data is handled by data scientists. Either new codes are created and implemented, or data is transcribed utilising tools, statistical methods, and machine learning. Every major intellect is rushing to get data science expertise. The race to learn technology and use academic knowledge is now underway. In 2020, Russia was the country with the highest rate of data science learning.
The ability of nations to understand and apply data science is improving. Will anyone put in this much effort and use their sharp brain and ability to complete a monotonous task?
Obviously NOT!
Data science is an exciting combination of challenge and skill application.
Learn the core concepts of Data Science Course video on YouTube: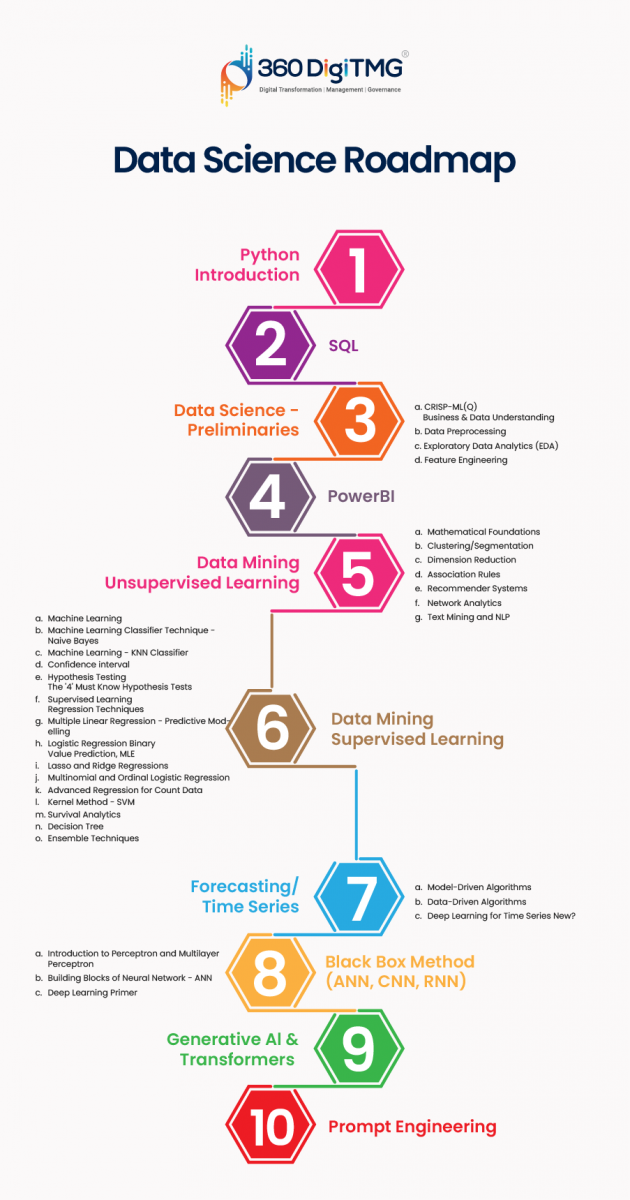 Top 5 Perks of Being the Data Scientist
Are you a master at playing with mathematics, codes, and statistical computing techniques?
If your answer is "Yes," then you're ready to enjoy the perks of the data scientist.
But even if your heart is silently saying "No"
Since nobody is naturally intelligent, don't worry either way. You'll be able to juggle with it like a pro with the proper tools taught by the right people in the right way.
Data visualisation will become an art form that you will be a master of as you extract usable information from complicated and unorganised data.
It's enjoyable and thrilling just to think about this situation, isn't it?
It does, of course!
Being really honest, all it would take to make this fantasy a reality would be a solid data science course.
One of the few disciplines that is continually adding value to the company is data science. resulting in a consistent growth tendency for this occupation.
Earn yourself a promising career in data science by enrolling in the Data Science Classes in Pune offered by 360DigiTMG.
The perks of being a data scientist are endless. Let's explore a few of them:
Having Good Terms with C-Suite Executives

Data Scientist works with different programming languages and vast emerging technologies to filter big data and extract useful information. They're found to have good terms with C-suite executives as with the profitable work they do, and they never fail in gaining the confidence of people at higher positions of an organization.

Attractive Salary Packages

Data Science has been the highest paying sector of the century. Data Scientist enjoys check of considerably heavy amounts. According to analysis, the Data Scientists of the US are paid about $113,309 annually. It is the sector which will help you generate 6-figures easily.

Bonus Tip:

If you are a CERTIFIED DATA SCIENTIST, you may simply add more figures to the cheque that was provided to you. Data scientists who are not accredited are paid less than those who are. What are you waiting for, then? Grab a Data Science Course and you might see a 58% rise in your earnings. These courses are created and supported by specialists.Isn't this just AMAZING?

Rapidly Increasing Demand of Data Scientists

The demand for data scientists is rapidly increasing with every passing day. The reason for this is higher competition in organizations. One thing about data science is to confirm that now it will never be out of demand. If you are making efforts to be a data scientist, you don't need to worry about its future demand. There isn't any doubt that it will grow with time.

According to research carried out by Burning Glass Technologies US will increase the position of analytics and data experts by up to 2,720,000. Its value will increase, resulting in opening new opportunities for Data Scientists.

Certified Data Science Course is Enough to Get Started

To get started with data science, you don't need any specific degree. Data Science is a field that neither asks nor cares about in which degree you've mastered. As long as you're having the correct knowledge and profitable skills which can benefit the organization, you will be WELCOMED! Taking the wisely chosen Data Science Course can help a lot to make things work quickly.

Freedom to Choose an Organization to Work With

When it comes to corporate jobs the thing that upsets most people is to remain bound to a certain organization. But you know what? Data Scientist doesn't have to be worried about this. The fact which data science experts enjoy is, to work with freedom! Being a data scientist, you'll get a chance to work on countless projects. If a certain project excites you, just go for it and skip the others right away!
Why Are Data Science Jobs Said to be Boring?
Data Science Jobs Are Boring," many claim. Why, though, do they say this? Ever notice how people frequently remark things like "ABC job is boring," "XYZ job wears you out," and "LMN job drains all your energy?"
People do remark that this doesn't matter whatever organisation they are a part of, thus the solution to this is actually fairly straightforward. They'll keep saying that. Interestingly, according to studies from Human Relations, practically everyone occasionally feels bored, regardless of the industry they are in. The workplace atmosphere or repetitious duties are typically to blame for this.
Therefore, calling any work "Boring" or claiming it to be so is incorrect. Since boredom is a mental condition unrelated to any particular activity, it is all about the mind.
What Do You Need to Excel as a Data Scientist?
One thing is pretty apparent to see if you ever browse job advertising websites: data science's potential and popularity are growing quickly. A dramatic shift may be made with proficient use of Azure and Spark as well as Python, Java, SAS, and R. Whereas SQL is more valuable when its notions are solid and explicit.Adding useful statistical and algorithmic computing expertise to your skill set can help you excel in data science.
You were energised when you learned about the advantages a data scientist has, but after learning all of this, are you feeling a bit less motivated?
Knowing them all is not necessary; instead of wasting sleepless hours debating what to study and what to ignore, carefully choose the Data to avoid this problem.
Want to learn more about data science? Enroll in the Best Data Science courses in Chennai to do so.
It will make you a pro in:
Using insights in the best possible way
Solving vexing problem
Using skills of computer science, math, statistics, analytics, and modeling
To create something which was not present before
Using existing skills more effectively
Cleaning and standardizing data
A better understanding of the working of algorithms and much more
Juggle expertly with modern statistical techniques
Applying sound knowledge of leveraging business
If you don't deliberately select the best data science course, you'll be doing yourself a great harm.
Don't believe such rumours, and begin working as a data scientist. I assure you won't regret it!
Data Science Placement Success Story
Data Science Training Institutes in Other Locations
Agra
,
Ahmedabad
,
Amritsar
,
Anand
,
Anantapur
,
Bangalore
,
Bhopal
,
Bhubaneswar
,
Chengalpattu
,
Chennai
,
Cochin
,
Dehradun
,
Malaysia
,
Dombivli
,
Durgapur
,
Ernakulam
,
Erode
,
Gandhinagar
,
Ghaziabad
,
Gorakhpur
,
Gwalior
,
Hebbal
,
Hyderabad
,
Jabalpur
,
Jalandhar
,
Jammu
,
Jamshedpur
,
Jodhpur
,
Khammam
,
Kolhapur
,
Kothrud
,
Ludhiana
,
Madurai
,
Meerut
,
Mohali
,
Moradabad
,
Noida
,
Pimpri
,
Pondicherry
,
Pune
,
Rajkot
,
Ranchi
,
Rohtak
,
Roorkee
,
Rourkela
,
Shimla
,
Shimoga
,
Siliguri
,
Srinagar
,
Thane
,
Thiruvananthapuram
,
Tiruchchirappalli
,
Trichur
,
Udaipur
,
Yelahanka
,
Andhra Pradesh
,
Anna Nagar
,
Bhilai
,
Borivali
,
Calicut
,
Chandigarh
,
Chromepet
,
Coimbatore
,
Dilsukhnagar
,
ECIL
,
Faridabad
,
Greater Warangal
,
Guduvanchery
,
Guntur
,
Gurgaon
,
Guwahati
,
Hoodi
,
Indore
,
Jaipur
,
Kalaburagi
,
Kanpur
,
Kharadi
,
Kochi
,
Kolkata
,
Kompally
,
Lucknow
,
Mangalore
,
Mumbai
,
Mysore
,
Nagpur
,
Nashik
,
Navi Mumbai
,
Patna
,
Porur
,
Raipur
,
Salem
,
Surat
,
Thoraipakkam
,
Trichy
,
Uppal
,
Vadodara
,
Varanasi
,
Vijayawada
,
Vizag
,
Tirunelveli
,
Aurangabad
Data Analyst Courses in Other Locations
ECIL, Jaipur, Pune, Gurgaon, Salem, Surat, Agra, Ahmedabad, Amritsar, Anand, Anantapur, Andhra Pradesh, Anna Nagar, Aurangabad, Bhilai, Bhopal, Bhubaneswar, Borivali, Calicut, Cochin, Chengalpattu , Dehradun, Dombivli, Durgapur, Ernakulam, Erode, Gandhinagar, Ghaziabad, Gorakhpur, Guduvanchery, Gwalior, Hebbal, Hoodi , Indore, Jabalpur, Jaipur, Jalandhar, Jammu, Jamshedpur, Jodhpur, Kanpur, Khammam, Kochi, Kolhapur, Kolkata, Kothrud, Ludhiana, Madurai, Mangalore, Meerut, Mohali, Moradabad, Pimpri, Pondicherry, Porur, Rajkot, Ranchi, Rohtak, Roorkee, Rourkela, Shimla, Shimoga, Siliguri, Srinagar, Thoraipakkam , Tiruchirappalli, Tirunelveli, Trichur, Trichy, Udaipur, Vijayawada, Vizag, Warangal, Chennai, Coimbatore, Delhi, Dilsukhnagar, Hyderabad, Kalyan, Nagpur, Noida, Thane, Thiruvananthapuram, Uppal, Kompally, Bangalore, Chandigarh, Chromepet, Faridabad, Guntur, Guwahati, Kharadi, Lucknow, Mumbai, Mysore, Nashik, Navi Mumbai, Patna, Pune, Raipur, Vadodara, Varanasi, Yelahanka
Navigate to Address
360DigiTMG - Data Science Course, Data Scientist Course Training in Chennai
D.No: C1, No.3, 3rd Floor, State Highway 49A, 330, Rajiv Gandhi Salai, NJK Avenue, Thoraipakkam, Tamil Nadu 600097
1800-212-654-321