Software Development
The COVID-19 epidemic has paralysed society on a global scale. Social estrangement has prevented many industries' employees from working remotely by implementing safety precautions like lockdowns. Advanced technologies have emerged as the ideal solution because it needed some time to deal with the uncertain circumstance. People may work from home, kids can take online lessons, and people can buy while relaxing in their own homes. Courts are able to handle ongoing cases online, and even governments are able to keep an eye on the situation and take the necessary precautions to reduce the chance of the virus spreading.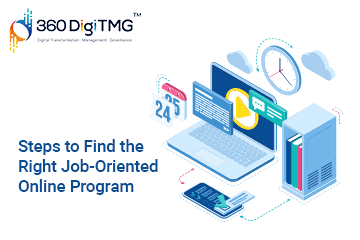 Although the online teaching method is not new, it has recently undergone significant adaptation as a result of the internet, and many academic institutions have begun offering their courses online. How may these internet resources be helpful? Any job requires a degree, yet having one alone is insufficient. You must keep up with the newest technology, such as data science, artificial intelligence, machine learning, etc., if you want to land a profitable career. The question now is if we can take these modern technology courses online and find employment. The above-mentioned question may be well answered by using the online learning environment because it is so simple, open, inexpensive, and adaptable. While everyone is watching, you may utilise this opportunity to learn new things and improve your abilities.
The foundation of the computer industry is said to be the invention of software. This industry has seen relentless growth, and there is always something fresh to discover, develop, and transform into concrete assets and practical items. Every activity offers a chance to improve your knowledge and abilities. Understanding your target market or your clients' businesses is one of the most crucial steps in any form of software development. Only then can you choose the functionality that adds the most value to the company. This will enable you to outline objectives in accordance with the needs of the client and set clear expectations. The industry of software development is lucrative and in high demand. The Bureau of Labour Statistics has reported that a 35% rise in job growth is anticipated in the sector of software development by 2026.
You may also like...
In this blog, Keras Tuner, an open-source library created by the TensorFlow team, is tailored for optimizing hyperparameters in Keras models..
Seasonality is a fundamental concept in various fields, from finance and economics to marketing and agriculture. It represents recurring patterns or trends that follow a specific time-based cycle.
In this blog, Exploratory Data Analysis (EDA) serves as a fundamental and essential step in the data analysis process..