Top 3 IT Companies in Jamshedpur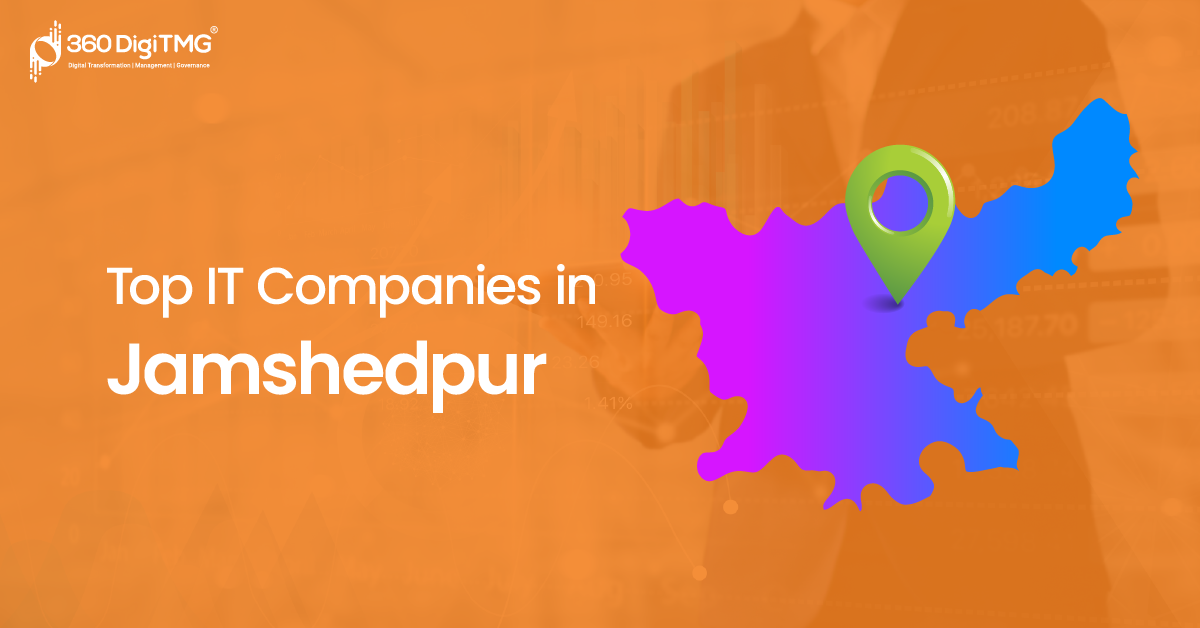 Introduction
Jamshedpur, located in the state of Jharkhand, India, has emerged as a growing hub for the IT sector in recent years. Known as the "Steel City," Jamshedpur has a rich industrial history, primarily focused on the steel and manufacturing industries. In line with the global trend of digitalization and technological advancements, Jamshedpur has also witnessed the development of its IT sector.
History of Jamshedpur
The IT sector in Jamshedpur owes its growth to several key factors. Firstly, the city's strong industrial background and the presence of large corporate entities have provided a solid foundation for technological advancements. The industrial giants in Jamshedpur have recognized the importance of embracing digital technologies and have invested in building IT infrastructure and capabilities.
Additionally, the presence of educational institutions in Jamshedpur offering courses in computer science and information technology has contributed to the availability of a skilled workforce. The city has several engineering colleges and universities that produce a talented pool of IT professionals, making it an attractive destination for IT companies seeking skilled talent.
The local government and industry associations have played a significant role in promoting the IT sector in Jamshedpur. The government has taken initiatives to develop IT parks, provide necessary infrastructure, and offer incentives to attract IT companies. These efforts have created a conducive environment for the growth of the IT sector and have attracted both national and international companies to establish their presence in Jamshedpur.
Tech Scene
The tech scene in Jamshedpur is evolving rapidly. The city has witnessed the establishment of numerous IT companies, startups, and service providers, offering a wide range of IT services such as software development, web development, mobile app development, IT consulting, and digital marketing. These companies contribute to the local economy by creating employment opportunities and driving technological innovation.
Apart from its growing IT sector, Jamshedpur offers a unique culinary experience and places to visit. The city is known for its diverse cuisine, ranging from local delicacies to popular Indian dishes. Food enthusiasts can savor traditional Jharkhandi dishes like litti chokha, pua, and dhuska, as well as indulge in various North Indian and South Indian cuisines.
Jamshedpur also boasts several tourist attractions that blend natural beauty and cultural heritage. The famous Jubilee Park, built by the Tata Steel company, is a sprawling park with lush gardens, illuminated fountains, and recreational facilities. The Tata Steel Zoological Park is another popular destination, home to a diverse range of wildlife. Additionally, the Dalma Wildlife Sanctuary, Dimna Lake, and Bhuvaneshwari Temple are among the notable places to visit in and around Jamshedpur.
Best IT companies in Jamshedpur
The IT companies in Jamshedpur have played a pivotal role in driving technological advancements and fostering a culture of innovation. They have brought cutting-edge solutions to various industries and helped businesses leverage technology to enhance their efficiency, productivity, and competitiveness. These companies have also created employment opportunities for the local talent pool and contributed to the growth and development of the IT sector in Jamshedpur.
1. Tata Consultancy Services (TCS):

As one of the largest IT services and consulting companies globally, TCS has a significant presence in Jamshedpur. It offers a wide range of IT solutions and services to clients across various industries.

2. Tech Mahindra:

Tech Mahindra is a leading IT company providing services in areas such as digital transformation, consulting, and business process outsourcing. The company has a development center in Jamshedpur.

3. Wipro:

Wipro is a global IT consulting and services company with operations in Jamshedpur. It offers a broad range of IT solutions, including software development, infrastructure management, and cybersecurity.
These IT companies have made significant contributions to the growth and development of the IT sector in Jamshedpur. They have not only brought technology-driven solutions to businesses but also helped nurture a culture of innovation and entrepreneurship in the city. Their presence has been instrumental in positioning Jamshedpur as a prominent IT hub in the region and creating a favorable environment for further IT advancements.
Salary of Software Engineer in Jamshedpur
Salary trends in Jamshedpur's IT sector vary based on factors such as job role, experience, and skill set. Generally, salaries in the IT sector in Jamshedpur are competitive and comparable to other cities in India. Junior-level professionals can expect an average salary ranging from INR 2.5-5 lakhs per annum, while mid-level professionals earn around INR 5-10 lakhs per annum. Senior-level professionals with significant experience and expertise can earn higher salaries, typically ranging from INR 10-15 lakhs per annum or more.
Conclusion
In conclusion, The city's supportive business environment, skilled workforce, and government initiatives have propelled its growth in the IT sector. With a range of delicious cuisines and captivating tourist attractions, Jamshedpur offers a vibrant and fulfilling experience for IT professionals and visitors. The city's journey in the IT sector is a testament to its aspirations to embrace digital transformation and contribute to the digital economy. The future holds great potential for Jamshedpur's IT sector, paving the way for further advancements and opportunities in the ever-evolving world of technology.
Jamshedpur's IT sector has experienced significant growth in recent years, driven by a supportive business environment, availability of skilled professionals, and government initiatives. The city's industrial legacy and focus on digital transformation have contributed to the development of a thriving IT ecosystem. With a diverse culinary landscape and various tourist attractions, Jamshedpur offers a well-rounded experience for IT professionals and visitors alike. The future of the IT sector in Jamshedpur looks promising, with ample opportunities for growth and contribution to the digital economy.
Related searches
Jamshedpur IT companies, IT companies in Jamshedpur, Jamshedpur IT company list, IT company in Jamshedpur list, IT jobs in Jamshedpur, Jobs in Jamshedpur, List of IT companies in Jamshedpur