Data Engineer vs Machine Learning Engineer: What Is The Difference Between Them?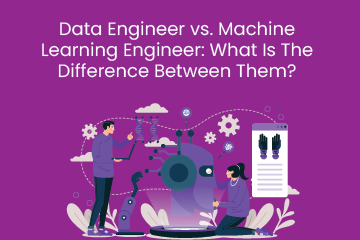 Data engineering is developing a large-scale collection of data, storage, and monitoring systems. It encompasses a broad range of topics and has uses in almost every business. Organizations can gather massive volumes of data, but to ensure that it is in a highly useable shape by the time it reaches data scientists and analysts, they need the right personnel and technology.
A fascinating general area of artificial intelligence known as machine learning includes anticipating and changing findings as new data is gathered. For example, machine learning engineers witnessed a 344 percent increase in job listings between 2015 and 2018, making it the top position in 2019. As machine learning has continued to be used by various businesses, this growth has continued since 2018.
What Exactly is a Data Engineer?
A career in this profession has the potential to be both fulfilling and difficult. You'll play a significant part in an organization's success by making data that data scientists, analysts, and decision-makers need to do their jobs easier to access. You'll rely on your programming knowledge and logical thinking to design scalable solutions.
Are you looking to become a Machine Learning Engineer? Go through 360DigiTMG's Machine Learning Institute in Bangalore.
Data engineers will always be required since there will always be data to process. Data engineering surpassed computer scientists, web designers, and database architects as the top trending job in the technology sector in 2019, according to Dice Insights. In addition, it was included on a list of careers on the rise by LinkedIn for 2021.
What Exactly is an ML Engineer?
Specifically related to artificial intelligence, machine learning is a subfield of computer science. It replicates how people learn by using algorithms to interpret data. The goal is for the machine to enhance the accuracy of its learning and provide user data based on that learning.
Machine learning includes everything from smartphone facial recognition to video surveillance. However, businesses that handle clients also use it to understand consumer trends and preferences and develop direct marketing or marketing campaigns.
Want to learn more about Machine Learning Course. Enroll in this Machine Learning Coaching in Hyderabad to do so.
A user's preferences, likes, and website posts are used by social media sites like Facebook to target them. Similar to these types of websites like Amazon developed the ability to suggest products a customer should buy based on their past purchases and viewing history.
What Do Data Engineers Actually Do?
Data engineers design systems that compile, arrange and transform raw data into understandable information for data scientists and business analysts. Their ultimate aim is to make data accessible so businesses can use it to assess and enhance their performance.
When working with data, you might complete some of the following responsive tasks:
Obtain datasets that are in line with your company's needs.
Design algorithms that transform data into information that can be used to take action.
Database pipeline architectures should be built, tested, and maintained.
Collaborate with management to understand organization's objectives.
Invent innovative techniques for data validation and tools for data analysis.
Make sure that the rules for data governance and security are being followed.
Working for smaller companies typically involves managing a greater variety of data-related duties in a generalist role. For example, the management of data warehouses, which includes loading warehouses with data and developing table schemas to keep track of where data is stored, is handled by some larger organizations' data engineers, while building data pipelines is the duty of others.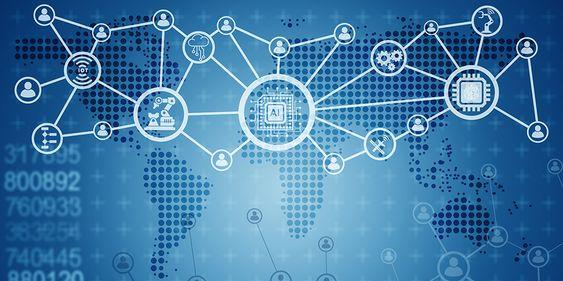 yourself a promising career in Best Machine Learning Course in Chennai by enrolling in the Machine Learning Program offered by 360DigiTMG.
What Do ML Engineer Actually do?
Engineers specializing in machine learning play a crucial role in the data science team. Their duties include researching, creating, and designing the artificial intelligence that underpins machine learning in addition to maintaining and improving the current artificial intelligence systems.
Frequently, a machine learning engineer collaborates closely with the data scientists who develop the models for AI systems as well as the people who develop and maintain them. They also play a crucial communication role with other members of the data science team.
Despite the fact that machine learning engineers' duties will vary, they often include the following:
Implementing machine learning algorithms
Running AI systems experiments and tests
Designing and developing machine learning systems
Performing statistical analyses
Data Engineer Roles and Responsibilities:
Also, check this Machine Learning Certification in Pune to start a career in Machine Learning.
The roles and duties that data engineers are expected to carry out are listed below.
Work on Data Architecture:

To develop, build, and maintain data architectures while also keeping them in line with business needs, they take a methodical approach.

Collect Data:

They should first gather information from the appropriate sources before starting any database development. Data engineers create a set of dataset procedures and then store the optimized data.

Conduct Research:

To solve any problems that can come up when handling a business challenge, data engineers perform industry research.

Improve Skills:

Data engineers rely on more than simply abstract database theories. Regardless of the development environment they are working in or the programming language they are using, they must be capable. Additionally, they must stay up to date on machine learning and related methods like k-means, decision trees, and random forests.
They are adept at using analytics programs like Apache Spark, Tableau, and Knime. They produce insightful business data for a variety of sectors using these methods. Data engineers, for instance, can make a difference in the healthcare sector by spotting trends in patient behavior that can be used to enhance diagnosis and treatment.

Create Models and Identify Patterns:

Data engineers employ a descriptive data model for data aggregation and historical insight extraction. They also develop prediction models employing forecasting techniques in order to learn about the future and get important insights. Additionally, they employ a prescriptive methodology that enables users to benefit from recommendations for various results. Finding hidden patterns in stored data takes up a significant portion of a data engineer's effort.

Automate Tasks:

Data engineers delve into the data to identify tasks that can be automated to remove manual involvement.
Machine Learning Engineer Roles and Responsibilities:
A machine learning engineer can be attained through hard effort and dedication. There are three crucial tasks you must complete to become a machine learning engineer.
Obtain a bachelor's degree in computer science or a closely related discipline:

As machine learning falls under the umbrella of computer science, success depends on having a solid foundation in computer programming, data science, and mathematics. As the bulk of machine learning engineering positions will require a bachelor's degree at least, commencing a course of study in computer science or a closely related field, such as statistics, is advised.

Gain entry-level work experience:

The next step after receiving a computer science degree is to begin working in the data science industry in order to obtain expertise with machine learning or artificial intelligence. Some entry-level jobs that can lead to a career in machine learning include:

Computer engineer
Data scientist
Software Developer
Software engineer

Earn an advanced degree:

Even while you can work in data science and artificial intelligence with just a bachelor's degree, getting a master's or doctorate in computer science, data science, or software engineering can assist you in grasping the more difficult jobs that machine learning engineers must perform. Additionally, it will help you when you seek jobs, especially if you have supplemented your education with numerous internships or apprenticeships.
Don't delay your career growth, kickstart your career by enrolling in this Machine Learning Certification Course with 360DigiTMG.
Data engineering and ML Engineers have some Similarities:
Data and some degree of programming are involved in data engineering, machine learning engineering, and data analytics. These also call for sharp analytical skills and the capacity for hypothesis-driven thought. This is true whether you're analyzing data, drawing an insight, figuring out the right approach to scale, or building the infrastructure to meet these performance constraints that a system needs.
How these two Roles Work on One Project?
The model's deployment in the real world and ensuring sure it can handle billions of transactions per day would then fall under the purview of the machine learning engineer.
The data engineer would be in charge of making sure that all transaction data handled by the bank is appropriately stored. The data engineer would create the data pipelines that can deliver all that information at the appropriate time to the proper sections of the system without any delays or bottlenecks if the system needs to process a million transactions per second.
Similar to any cross-functional project that necessitates team collaboration! Data engineers, data scientists, machine learning engineers, data analysts, and business stakeholders must all agree to the project requirements and limits as early in the project as feasible because these teams feed off of one another. To ensure accountability, organizations must establish boundaries between different functions to benefit all parties.
Tensions arise because of a need for clarity of requirements. For example, teams need to know the following:
How accurate is the model/needs to be?
What information is required for the ML model to predict?
How frequently the model needs to be updated?
How to verify that the model is functioning properly?
Types of choices and alignments that must be made as soon as possible to enable collaboration amongst all parties with the least amount of friction.
Which Role is the Simplest? Which Role Needs the Highest Degree?
The most specialist backend developer professions are data engineers and machine learning engineers.
They should ideally have some prior expertise in software engineering. But some data engineers could require a computer science degree if they deal with challenging and unique computer engineering problems. These abilities can, however, be developed through experience. There are numerous instances of data analysts who, without initially becoming software engineers, went on to succeed as data engineers.
Data engineering may be your route if you are currently a software engineer and are more interested in delving into the technical problems of the data realm. Consider applying for a data science or machine learning engineering position if, as an engineer, you're more interested in the statistics and machine learning sides of things. Data engineers normally do not need advanced degrees; however, some machine learning engineering positions do. Data scientists have a range of educational backgrounds.
Data Engineering Training Institutes in Other Locations
Ahmedabad,Bangalore, Chennai, Hyderabad, Kothrud, Noida, Pune, Anna Nagar, Bhilai, Calicut, Chandigarh, Chromepet, Coimbatore, Dilsukhnagar, ECIL, Faridabad, Greater Warangal, Guduvanchery, Guntur, Gurgaon, Guwahati, Jaipur, Kalaburagi, Kanpur, Kochi, Kolkata, Kompally, Lucknow, Mangalore, Mumbai, Mysore, Nagpur, Nashik, Navi Mumbai, Patna, Porur, Raipur, Surat, Thoraipakkam, Trichy, Uppal, Vadodara, Varanasi, Vijayawada, Vizag, Aurangabad
Navigate to Address
360DigiTMG - Data Analytics, Data Science Course Training in Chennai
D.No: C1, No.3, 3rd Floor, State Highway 49A, 330, Rajiv Gandhi Salai, NJK Avenue, Thoraipakkam, Tamil Nadu 600097
1800-212-654-321