How to get a Data Scientist job as a fresher?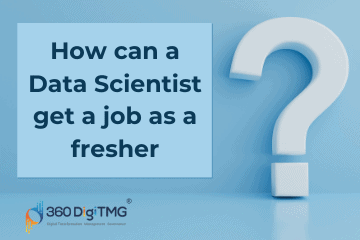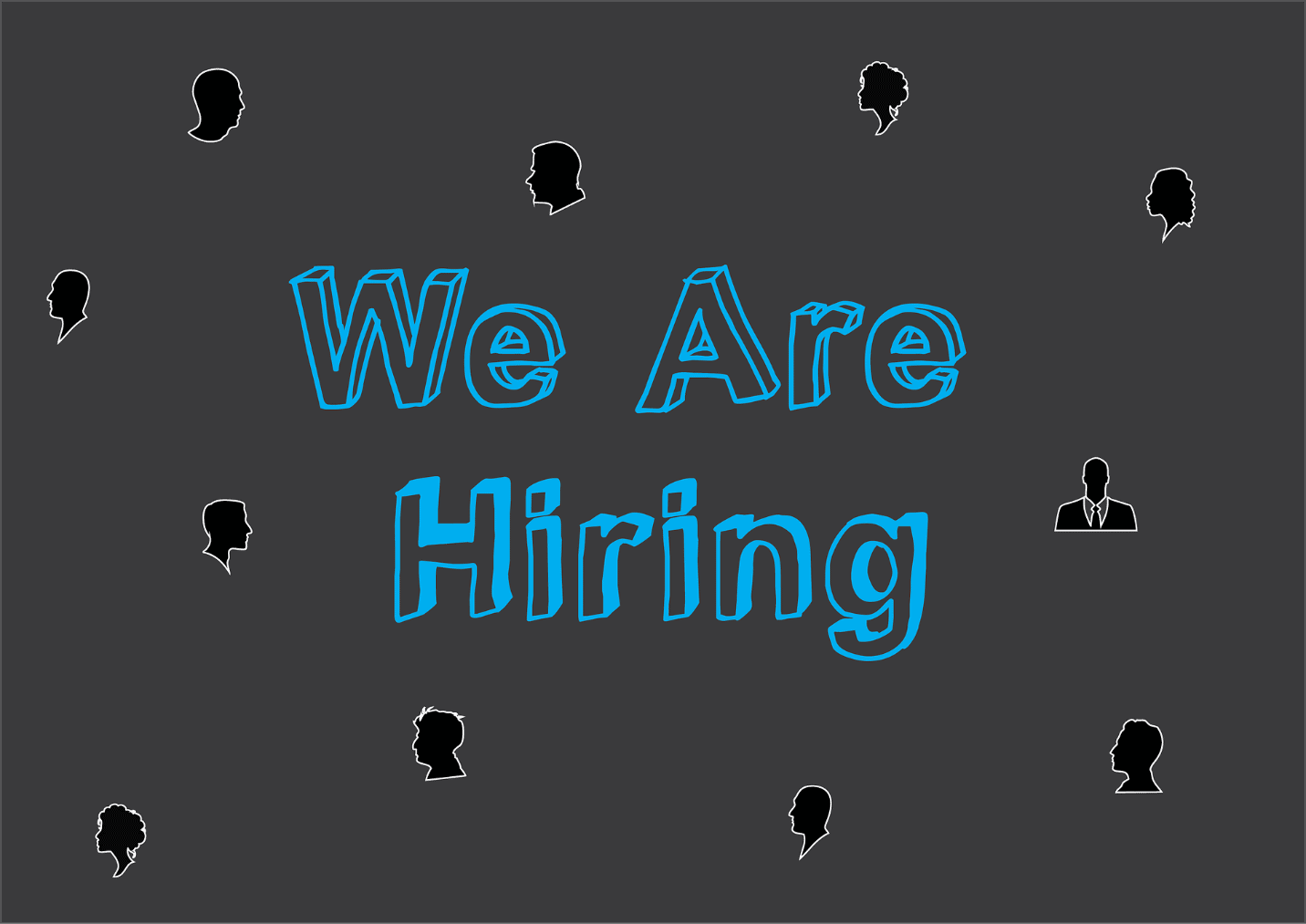 Image from Pixabay
Primer
The field of data science is a huge, quickly expanding profession that may provide competent employees with well-paying careers. The data science sector has seen a sharp rise in job prospects in recent years. A data scientist assists businesses in increasing their sales. They must gather data, examine it, and draw conclusions from it.
Every firm wants to employ data scientists at high salaries in order to grow sales and profits. More individuals desire to work in the data science sector since businesses and corporations in India are not afraid to provide higher compensation for data scientists.
But a new hire must consider the experience before applying for a position as a data scientist. Because they are new, they can have trouble finding work due to their inexperience.
Let's examine how a data scientist might land a job as a recent graduate. What qualifications must one have in order to work as a data scientist? What methods does a new graduate use to get a job?
Click here to explore 360DigiTMG.
Skills required for entry-level data scientist job

The essential skill to become a data scientist is to have a good command of programming languages such as R, SQL, Python or MatLab, etc. Moreover, a fresher must possess strong business acumen, a data-driven problem-solving approach, and expertise in Statistics, Predictive modeling, Data manipulation, data wrangling, and visualization.

A fresher must have these skills.

Basic understanding of Microsoft Excel
Good knowledge of Statistics
A strong hand in Mathematics
Grasp on programming languages
Analytical skills
Communication skills
Attention to detail
What companies expect from a fresher?
Data science is a vast field. There are many options available for people other than "data scientists." Freshmen can work on analytics, machine learning, AI, and data processing at a firm, get experience, and eventually become data scientists.
The employment market in India is quite reluctant to take on a young data scientist. Everyone out there demands at least two years of experience, but where can a new hire acquire that amount of experience?
Almost all data scientist's job descriptions require these skills from fresher.
At least one or more programming language – R/ Python/Java
Machine Learning Algorithms
Advanced Machine Learning (Deep Learning)
Data Extraction, Transformation, and Loading
Data Visualization
Statistics
Data Science is a large discipline that is expanding quickly. You must possess a wide range of abilities. You can acquire whatever you desire except for the essentials. Are you qualified for that job or prepared for that? The leading position for IT job seekers is data scientist. Thus, choosing to pursue a career in data science is a wise decision.
Image from Pixabay
Learn the core concepts of Data Analytics Course video on Youtube:
How to get a Data Scientist job as a fresher
To get a data scientist job in your required domain, you need to organize your CV, make a strong portfolio and prepare for interviews.
Make a Portfolio

As a recent data scientist graduate, you must create a portfolio in order to obtain employment. Create a GitHub repository for all your projects. Put all of your projects there so that when a recruiter looks at your profile, they can see that you have practical experience and a solid understanding of the fundamentals. You will travel far with this.

When looking for a job as a data scientist as a recent graduate, it is crucial to demonstrate your prior expertise by building a technical portfolio.

Participate in Kaggle Competitions

Do some real-world data science projects, participate in the Kaggle competition. kaggle provides data sets for practice as well. You can join Kaggle (Your Home for Data Science) ) -A good way and taking classes simultaneously are a good way to gain skill in this area, and from here, you can also apply for a Data Scientist job.

Keep Applying to reputable companies:

You are good in Database, Statistics (Mathematics), Python/R, Excel, and Data visualization; then you can also apply through off-campus- LinkedIn, Glass Door, Indeed, Monster, Companies career section, or other portals.

Connect to data scientist community on LinkedIn

If you excel in databases, statistics (mathematics), Python/R, Excel, and data visualisation, you can also submit your application through an off-campus portal such as LinkedIn, Glass Door, Indeed, Monster, Companies Career Section, or another site.

Get on GlassDoor

On this website, you need to do some research. Read three to five data scientist job descriptions according to your skillset. Note skills you need to enhance and work on this. Apply for a data scientist position in companies, whether you are making a perfect match for it or not.

Build a skill

You must perform some research on this website. According to your skill set, read three to five job descriptions for data scientists. Make a note of the talents you need to develop and practise on them. Whether or whether you are a great fit for the role of data scientist, apply for it nevertheless.

Prepare for Interviews

Always ready for interview calls. Take every interview you can. Note skills you need to build. Prepare for unexpected questions.

Try Internship Opportunities

Always prepared for calls for interviews. Take part in any interviews you can. Observe the talents you need to develop. Be ready for unforeseen inquiries.
Image from Pixabay
Summing it up
Even if finding a job as a recent graduate might be difficult, you have to start from scratch. Because you are a new employee, companies don't trust your abilities because you lack experience. But you need an opportunity to show off your skills. Make a plan to land a job as a fresher and try to get the right direction.
Any field will be a little challenging for beginners, but not impossible. You can now apply for internships. Visit some online real-world apps. Construct some models. Additionally, keep trying. You may start off with some fresh businesses, pick up knowledge along the way, and eventually advance to larger businesses.
Click here to learn Data Science Course, Data Science Course in Hyderabad, Data Science Course in Bangalore
Data Science Placement Success Story
Data Science Training Institutes in Other Locations
Agra
,
Ahmedabad
,
Amritsar
,
Anand
,
Anantapur
,
Bangalore
,
Bhopal
,
Bhubaneswar
,
Chengalpattu
,
Chennai
,
Cochin
,
Dehradun
,
Malaysia
,
Dombivli
,
Durgapur
,
Ernakulam
,
Erode
,
Gandhinagar
,
Ghaziabad
,
Gorakhpur
,
Gwalior
,
Hebbal
,
Hyderabad
,
Jabalpur
,
Jalandhar
,
Jammu
,
Jamshedpur
,
Jodhpur
,
Khammam
,
Kolhapur
,
Kothrud
,
Ludhiana
,
Madurai
,
Meerut
,
Mohali
,
Moradabad
,
Noida
,
Pimpri
,
Pondicherry
,
Pune
,
Rajkot
,
Ranchi
,
Rohtak
,
Roorkee
,
Rourkela
,
Shimla
,
Shimoga
,
Siliguri
,
Srinagar
,
Thane
,
Thiruvananthapuram
,
Tiruchchirappalli
,
Trichur
,
Udaipur
,
Yelahanka
,
Andhra Pradesh
,
Anna Nagar
,
Bhilai
,
Borivali
,
Calicut
,
Chandigarh
,
Chromepet
,
Coimbatore
,
Dilsukhnagar
,
ECIL
,
Faridabad
,
Greater Warangal
,
Guduvanchery
,
Guntur
,
Gurgaon
,
Guwahati
,
Hoodi
,
Indore
,
Jaipur
,
Kalaburagi
,
Kanpur
,
Kharadi
,
Kochi
,
Kolkata
,
Kompally
,
Lucknow
,
Mangalore
,
Mumbai
,
Mysore
,
Nagpur
,
Nashik
,
Navi Mumbai
,
Patna
,
Porur
,
Raipur
,
Salem
,
Surat
,
Thoraipakkam
,
Trichy
,
Uppal
,
Vadodara
,
Varanasi
,
Vijayawada
,
Vizag
,
Tirunelveli
,
Aurangabad
Data Analyst Courses in Other Locations
ECIL
,
Jaipur
,
Pune
,
Gurgaon
,
Salem
,
Surat
,
Agra
,
Ahmedabad
,
Amritsar
,
Anand
,
Anantapur
,
Andhra Pradesh
,
Anna Nagar
,
Aurangabad
,
Bhilai
,
Bhopal
,
Bhubaneswar
,
Borivali
,
Calicut
,
Cochin
,
Chengalpattu
,
Dehradun
,
Dombivli
,
Durgapur
,
Ernakulam
,
Erode
,
Gandhinagar
,
Ghaziabad
,
Gorakhpur
,
Guduvanchery
,
Gwalior
,
Hebbal
,
Hoodi
,
Indore
,
Jabalpur
,
Jaipur
,
Jalandhar
,
Jammu
,
Jamshedpur
,
Jodhpur
,
Kanpur
,
Khammam
,
Kochi
,
Kolhapur
,
Kolkata
,
Kothrud
,
Ludhiana
,
Madurai
,
Mangalore
,
Meerut
,
Mohali
,
Moradabad
,
Pimpri
,
Pondicherry
,
Porur
,
Rajkot
,
Ranchi
,
Rohtak
,
Roorkee
,
Rourkela
,
Shimla
,
Shimoga
,
Siliguri
,
Srinagar
,
Thoraipakkam
,
Tiruchirappalli
,
Tirunelveli
,
Trichur
,
Trichy
,
Udaipur
,
Vijayawada
,
Vizag
,
Warangal
,
Chennai
,
Coimbatore
,
Delhi
,
Dilsukhnagar
,
Hyderabad
,
Kalyan
,
Nagpur
,
Noida
,
Thane
,
Thiruvananthapuram
,
Uppal
,
Kompally
,
Bangalore
,
Chandigarh
,
Chromepet
,
Faridabad
,
Guntur
,
Guwahati
,
Kharadi
,
Lucknow
,
Mumbai
,
Mysore
,
Nashik
,
Navi Mumbai
,
Patna
,
Pune
,
Raipur
,
Vadodara
,
Varanasi
,
Yelahanka
Navigate to Address
360DigiTMG - Data Analytics, Data Science Course Training Hyderabad
2-56/2/19, 3rd floor, Vijaya Towers, near Meridian School, Ayyappa Society Rd, Madhapur, Hyderabad, Telangana 500081
099899 94319