Which language is better for Data Science?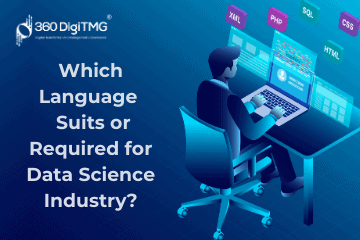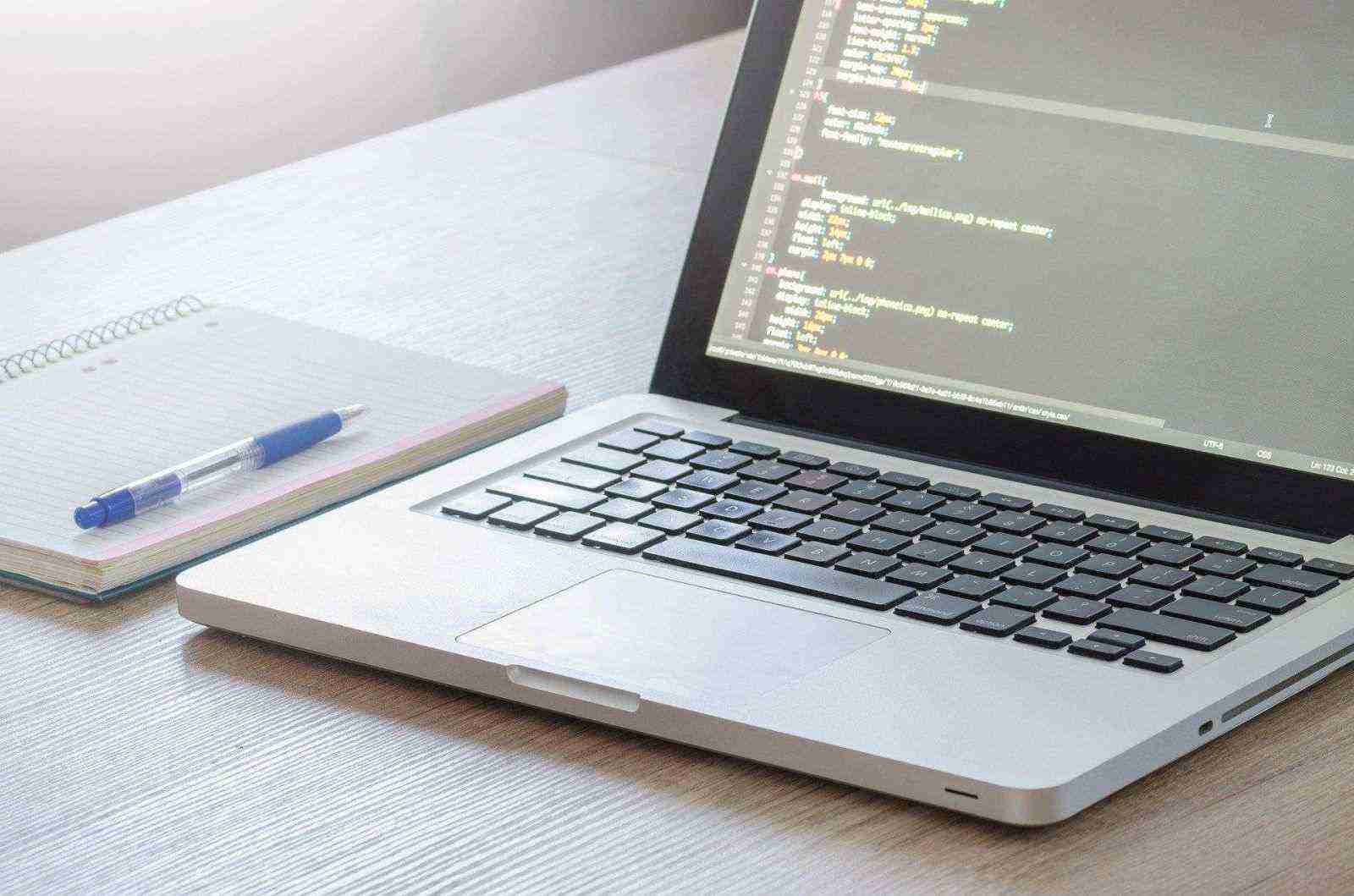 Sneak Peek
Choosing the best programming language to use as a data scientist can be challenging. You must have a solid command of a language in order to have the knowledge. Any language you choose to learn requires efficiency and precise competence since every language has benefits and drawbacks. Some of these have to be learned eventually. Let's attempt to comprehend the number of programming languages used in data science and the best language for the field.
Primer
Data Science is the most popular and fast-growing field right now. It has the highest job demand currently, whereases the market demand is always going to increase. Increasing market requirement makes it an excellent option for a career choice.
To become a data scientist, one has to master the analytical tools and not just one, but more than one. Many popular data science tools are available right now. The debate on which language is best has been going on forever, so let us see which has more leverage.
Want to learn more about data science? Enroll in the Best Data Science courses in Chennai to do so.
What is a Programming Language?
Programming language refers to a formal language that contains a collection of instructions and generates the desired result. Algorithms are implemented in computer programmes using a variety of languages.
Learn the core concepts of Data Science Course video on YouTube:
For data science, a variety of programming languages are utilised. To fully realise the goal and functions of data science, a data scientist needs grasp the analytical tools and at least one language.
Low-Level And High-Level Programming Languages

Although these languages are less sophisticated, they are simple to master. Assembly and machine languages are examples of low-level programming languages. Compared to their high-level equivalents, low-level programming languages are faster and more memory-efficient.

Low-level programming languages

These languages are easy to learn, but they are less advance. Low-level programming languages include assembly and machine languages. Low-level programming languages are swifter and more memory efficient as compared to their high-level counterparts.

High-level programming

High-level programming languages offer a strong conception of detailed programming ideas and concepts. They can create codes that make a computer independent. Besides, high-level programming languages are utter advance, portable, and closer to human language.
Earn yourself a promising career in data science by enrolling in the Data Science Classes in Pune offered by 360DigiTMG.
Which Language is Better for Data Science?
Data scientists today work in a rapidly expanding area, thus in order to further their careers, they must acquire at least one or two high-level programming languages.
Let's examine some of these languages' characteristics and benefits.
In no particular order, the most popular programming languages available today are Java, JavaScript, Scala, SQL, R, and Python.
Python

The most widely used and popular data science programming language that has frequently been taught in beginner courses at universities is Python. It frequently makes an appearance when ranking top programming languages.

Python, which is mostly used for web and research development, is comparable to Java in that they both have extremely simple syntax. Python isn't technically object-oriented, but you can start producing acceptable code without having to group everything into classes as you would in Java.

Python works like a Swiss knife. It can be used anywhere and at any level. You can interact with hardware through Arduino, use its scientific libraries, do web scrapping, connect with the web, use its CMS like Django, build your search engine, and run a web server. It's highly scalable, functional, supports multithreading and parallelism.

JavaScript

JavaScript is one of the most popular languages on the globe, whether you like it or not. This is due to the fact that it's the web's primary language. JavaScript is the only programming language that provides the same capability; thus, you are forced to use it. At the very least, if you want to provide your website and online apps more sophisticated interaction.

Furthermore, you are no longer restricted to what is possible with JavaScript thanks to the development of Node.js and React Native. Today, JavaScript alone may be used to build complete websites and applications.

If you don't know JavaScript, your usefulness as a software developer may be severely reduced. JavaScript is a widely used language that is essential to the internet. JavaScript is capable of doing on the front end what Python is capable of doing on the back end. Neither too simple nor too complex. With the aid of certain frameworks, learning JavaScript enables you to create even mobile applications.

Java

Java has consistently been ranked one of the best programming languages for years. This is due to its ease of use, "Write once, run anywhere" capabilities, and is the de-facto language of Android.

It's also frequently taught in beginner courses at universities and used by many large-scale corporations.

Scala

Another high-level programming language that was developed in 2003 is called Scala. Big data management and object-oriented programming are both offered by Scala.

R

R programming language is used to find the solutions of statistical computing and graphics. R language offers to exploring data sets and conducting ad hoc analysis.

SQL

The relational DBMS uses the database query language Structure Query Language (SQL) to store and manage data. The first business language for E.F. Codd's relational model was SQL Database. Today, SQL is the de facto standard computer query language and is used by practically all RDBMS (MySql, Oracle, Infomix, Sybase, and MS Access).
Are you looking to become a Data Scientist? Go through 360DigiTMG's PG Diploma in Data Science and Artificial Intelligence!.
Image from pixabay
But why did I Choose these Languages?
A solid understanding of these languages will help you have a solid decision making of where to develop a certain component. Some things are better done on the backend, like heavy processing, because you will limit front-end processing with your computer processing power and not utilize server capacity.
These languages have enough breadth and depth to be deployed anywhere. They can cater to 90% of common demands.
In a Nutshell

More than 250 programming languages are employed in various industries in our fast evolving technological world.

With more than 70,000 libraries and 8.2 million users globally, Python emerges as the most prominent and respected programming language in this expanding business.

Become a Data Scientist with 360DigiTMG Data Science course in Hyderabad Get trained by the alumni from IIT, IIM, and ISB.

It is advised that you study SAS as your first language if you are a newcomer entering the analytics business, particularly in India. It has the biggest job market share and is simple to learn.

If you have experience and have a long history in the field, you should aim to broaden your knowledge by picking up a new skill.

At least two of these languages should be known by professionals and specialists in the data science field. Learning two languages would greatly increase flexibility and provide new options.

R or Python is more helpful if you want to start a business or do freelance work.
Data Science Placement Success Story
Data Science Training Institutes in Other Locations
Agra
,
Ahmedabad
,
Amritsar
,
Anand
,
Anantapur
,
Bangalore
,
Bhopal
,
Bhubaneswar
,
Chengalpattu
,
Chennai
,
Cochin
,
Dehradun
,
Malaysia
,
Dombivli
,
Durgapur
,
Ernakulam
,
Erode
,
Gandhinagar
,
Ghaziabad
,
Gorakhpur
,
Gwalior
,
Hebbal
,
Hyderabad
,
Jabalpur
,
Jalandhar
,
Jammu
,
Jamshedpur
,
Jodhpur
,
Khammam
,
Kolhapur
,
Kothrud
,
Ludhiana
,
Madurai
,
Meerut
,
Mohali
,
Moradabad
,
Noida
,
Pimpri
,
Pondicherry
,
Pune
,
Rajkot
,
Ranchi
,
Rohtak
,
Roorkee
,
Rourkela
,
Shimla
,
Shimoga
,
Siliguri
,
Srinagar
,
Thane
,
Thiruvananthapuram
,
Tiruchchirappalli
,
Trichur
,
Udaipur
,
Yelahanka
,
Andhra Pradesh
,
Anna Nagar
,
Bhilai
,
Borivali
,
Calicut
,
Chandigarh
,
Chromepet
,
Coimbatore
,
Dilsukhnagar
,
ECIL
,
Faridabad
,
Greater Warangal
,
Guduvanchery
,
Guntur
,
Gurgaon
,
Guwahati
,
Hoodi
,
Indore
,
Jaipur
,
Kalaburagi
,
Kanpur
,
Kharadi
,
Kochi
,
Kolkata
,
Kompally
,
Lucknow
,
Mangalore
,
Mumbai
,
Mysore
,
Nagpur
,
Nashik
,
Navi Mumbai
,
Patna
,
Porur
,
Raipur
,
Salem
,
Surat
,
Thoraipakkam
,
Trichy
,
Uppal
,
Vadodara
,
Varanasi
,
Vijayawada
,
Vizag
,
Tirunelveli
,
Aurangabad
Data Analyst Courses in Other Locations
ECIL
,
Jaipur
,
Pune
,
Gurgaon
,
Salem
,
Surat
,
Agra
,
Ahmedabad
,
Amritsar
,
Anand
,
Anantapur
,
Andhra Pradesh
,
Anna Nagar
,
Aurangabad
,
Bhilai
,
Bhopal
,
Bhubaneswar
,
Borivali
,
Calicut
,
Cochin
,
Chengalpattu
,
Dehradun
,
Dombivli
,
Durgapur
,
Ernakulam
,
Erode
,
Gandhinagar
,
Ghaziabad
,
Gorakhpur
,
Guduvanchery
,
Gwalior
,
Hebbal
,
Hoodi
,
Indore
,
Jabalpur
,
Jaipur
,
Jalandhar
,
Jammu
,
Jamshedpur
,
Jodhpur
,
Kanpur
,
Khammam
,
Kochi
,
Kolhapur
,
Kolkata
,
Kothrud
,
Ludhiana
,
Madurai
,
Mangalore
,
Meerut
,
Mohali
,
Moradabad
,
Pimpri
,
Pondicherry
,
Porur
,
Rajkot
,
Ranchi
,
Rohtak
,
Roorkee
,
Rourkela
,
Shimla
,
Shimoga
,
Siliguri
,
Srinagar
,
Thoraipakkam
,
Tiruchirappalli
,
Tirunelveli
,
Trichur
,
Trichy
,
Udaipur
,
Vijayawada
,
Vizag
,
Warangal
,
Chennai
,
Coimbatore
,
Delhi
,
Dilsukhnagar
,
Hyderabad
,
Kalyan
,
Nagpur
,
Noida
,
Thane
,
Thiruvananthapuram
,
Uppal
,
Kompally
,
Bangalore
,
Chandigarh
,
Chromepet
,
Faridabad
,
Guntur
,
Guwahati
,
Kharadi
,
Lucknow
,
Mumbai
,
Mysore
,
Nashik
,
Navi Mumbai
,
Patna
,
Pune
,
Raipur
,
Vadodara
,
Varanasi
,
Yelahanka
Navigate to Address
360DigiTMG - Data Science Course, Data Scientist Course Training in Chennai
D.No: C1, No.3, 3rd Floor, State Highway 49A, 330, Rajiv Gandhi Salai, NJK Avenue, Thoraipakkam, Tamil Nadu 600097
1800-212-654-321