Top 25 IT Companies in Pune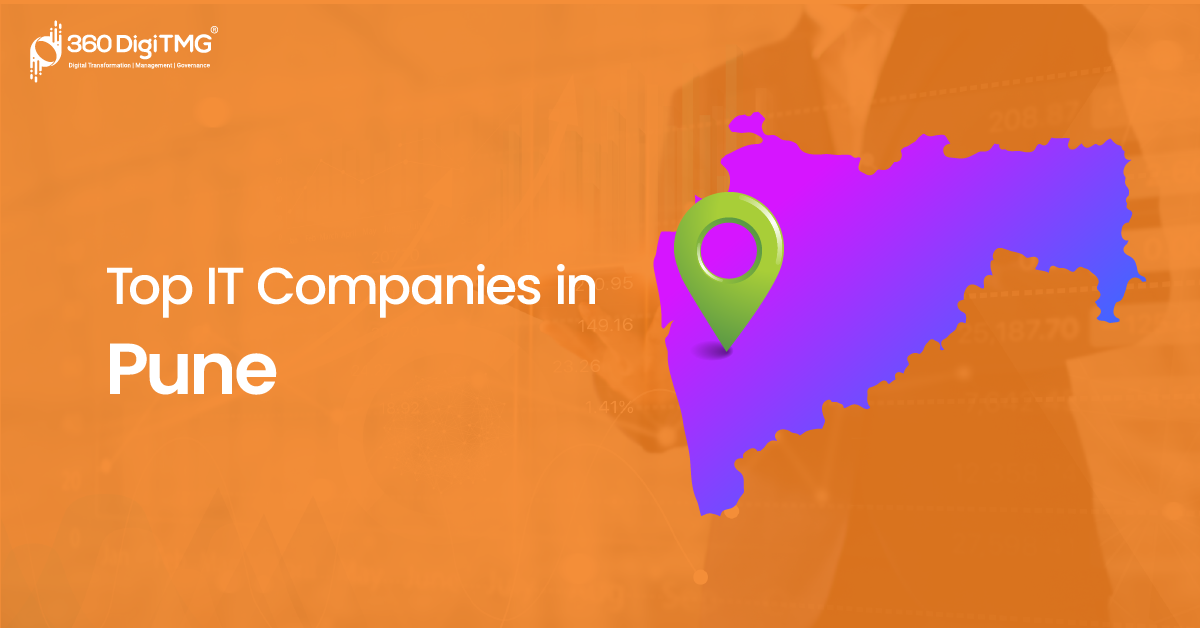 Introduction
Pune, India seems to be an ancient city in Maharashtra, a state in western India. Being the second-biggest city in Maharashtra, it has earned the nickname "Oxford of the East" for its numerous educational institutions and enormous student population. Pune is situated at approximately 18.5204° N latitude and 73.8567° E longitude. The city is located on the Deccan Plateau, at an elevation of about 560 metres (1,840 feet) above sea level. Pune is surrounded by hills and mountains, with the Sahyadri Range (Western Ghats) to the west and the Deccan Plateau to the east. Some of the nearby cities and towns to Pune include Mumbai (approx. 150 km), Nashik, Lonavala, and Satara Pune has excellent connectivity through various modes of transportation. Pune International Airport serves domestic and international flights, connecting the city to major Indian cities and international destinations. Pune Junction is the main railway station, providing train services to various parts of the country. The city is well-connected by road networks, including national highways and state highways.
Shaniwar Wada: Shaniwar Wada is a historical fortification complex, and palace built by the Peshwas(prime ministers) of the Maratha Empire. It is renowned for both its historical significance and opulent architecture.
Aga Khan Palace: Aga Khan Palace is a historical palace that served as a prison during India's independence movement. It is now a memorial dedicated to Mahatma Gandhi and houses several exhibits related to his life and teachings. The Sinhagad, perched on a hill, offers breathtaking panoramas of the surrounding area and is a popular location for historical exploration and hiking.
Osho International Meditation Resort: The Osho Ashram, located in Koregaon Park, is a spiritual and meditation centre attracting visitors from around the world.
Raja Dinkar Kelkar Museum: The Raja Dinkar Kelkar Museum showcases a vast collection of artifacts and artworks representing Indian history, culture, and craftsmanship. Overall, Pune is a dynamic city known for its educational institutions, historical landmarks, and cultural attractions. It serves as a major centre for education, IT and technology, manufacturing, and research and development.
History of Pune
There is evidence of human presence in the area stretching back thousands of years, giving Pune a long history.
Ancient Period:
Pune's history can be traced back to the 8th century BCE, with the Rashtrakuta dynasty ruling the region.
The region saw the influence of various dynasties such as the Satavahanas, Chalukyas, and Yadavas.
Mediaeval Period:
Pune was governed by the Delhi Sultanate in the thirteenth century, and then by the Bahmani Sultanate.
The Nizam Shahi Sultanate and the Adil Shahi dynasty also had control over Pune during this period.
Pune rose to prominence during the 17th century under the Maratha Empire led by Chhatrapati Shivaji Maharaj. He established Pune as the capital of the Maratha Empire.
The Peshwas, the Maratha Empire's prime ministers, centralised its government and culture at Pune.
Pune witnessed significant growth and development under Peshwa rule, with the construction of several architectural landmarks and the establishment of educational institutions.
British Colonial Period:
The British East India Company gained control over Pune in the early 19th century after defeating the Marathas in the Third Anglo-Maratha War. Pune served as a prominent centre of resistance against British rule during the Indian independence movement. Many freedom fighters and social reformers emerged from Pune during this time.
Post-Independence:
Pune joined the state of Bombay (current-day Maharashtra) after India gained independence from British control in 1947.
Pune emerged as a major educational and industrial hub, with the establishment of numerous educational institutions, research centres, and manufacturing industries.
The city played a significant role in the development of the IT and technology sector, earning the nickname "Silicon Valley of India" due to its growing IT industry.
Today, Pune is a thriving city with a blend of historical heritage and modern development. It continues to be a major centre for education, research, manufacturing, and technology in India. Pune's rich historical legacy, cultural heritage, and progressive spirit make it a vibrant and dynamic city.
Tech Scene
The tech scene in Pune has witnessed significant growth and development, establishing the city as one of India's prominent technologies hubs.
These companies are engaged in diverse domains such as software development, IT consulting, system integration, cloud computing, cybersecurity, and data analytics.
IT Parks and Special Economic Zones (SEZs): Pune is home to several IT parks and SEZs that provide a conducive environment for technology companies. Rajiv Gandhi Infotech Park (Hinjewadi IT Park), EON Free Zone, and Magarpatta City are notable IT parks in Pune that house numerous IT companies.
Software and IT Companies: Pune hosts a wide range of software development and IT companies, including both multinational corporations and homegrown startups.
Education and Research Institutions: Pune is renowned for its educational institutions and research centres in the field of technology and engineering. Prestigious institutes such as the College of Engineering Pune (COEP), Indian Institutes of Technology (IIT) Pune, and Symbiosis International University attract students and contribute to a skilled workforce.
Start-up Ecosystem: Pune has a vibrant start-up ecosystem, with numerous technology-based start-ups operating in various domains. The city has incubation centres, accelerators, and networking events that foster entrepreneurship and innovation.
Industry Collaboration: Pune promotes collaboration between academia and industry, facilitating research and development activities. Innovative innovations, products, and solutions are frequently developed as a result of partnerships between technology corporations and academic institutions.
Tech Events and Meetups: Pune hosts a wide range of tech events, conferences, and meetups that bring together industry professionals, entrepreneurs, and tech enthusiasts. These events provide networking opportunities, knowledge sharing, and collaboration.
Digital Infrastructure: Pune has robust digital infrastructure, including high- speed internet connectivity and a reliable telecommunications network. This infrastructure supports the growth of technology-driven businesses and facilitates digital innovation.
Government Initiatives: The government of Maharashtra and Pune Municipal Corporation have introduced initiatives to promote the growth of the technology sector. These initiatives include financial incentives, tax benefits, and policies aimed at attracting technology companies and fostering innovation.
The tech scene in Pune continues to evolve and expand, attracting investments, talent, and entrepreneurial activities. The city's combination of educational excellence, industry collaboration, and supportive ecosystem has contributed to its position as a leading technology hub in India.
Best IT Companies in Pune
Here are some of the well-known IT companies that were prominent in Pune:
1. Infosys:

Infosys is one of India's largest IT services companies, offering a range of services including software development, consulting, and outsourcing.
2. Tata Consultancy Services (TCS):

TCS is another major player in the IT industry, providing a wide array of services including IT consulting, software development, and business process outsourcing.
3. Wipro: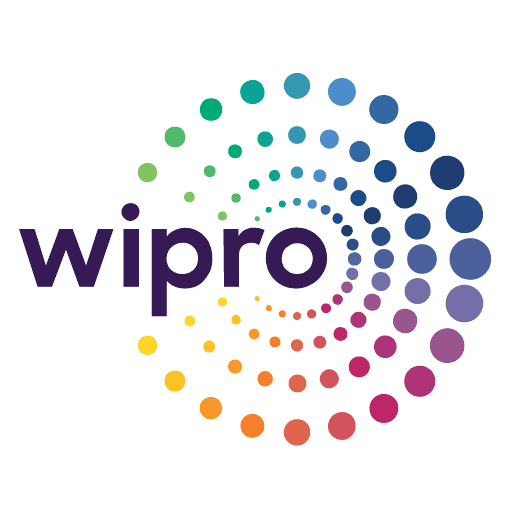 Wipro is a global IT company with services spanning from software development to IT consulting, digital transformation, and more.
4. Persistent Systems:

This company specializes in software product development and offers services in various technology domains, including cloud computing, data analytics, and IoT.
5. Cognizant Technology Solutions:

Cognizant provides IT consulting and services across a range of industries, including technology, healthcare, and financial services.
6. Cybage Software:
Cybage focuses on software product engineering, software testing, and IT services for various industries.
7. KPIT Technologies:

KPIT specializes in providing IT solutions and services for industries such as automotive and transportation.
8. Zensar Technologies:
Zensar offers software development, infrastructure management, and IT consulting services.
9. Tech Mahindra:

A part of the Mahindra Group, Tech Mahindra provides IT services, consulting, and business process outsourcing.
10. Syntel (Acquired by Atos):
Syntel was acquired by Atos and was known for its services in application development, testing, and managed services.
11. Quick Heal Technologies:

Specializing in cybersecurity solutions, Quick Heal offers products and services to protect computers and networks from threats.
12. SQS India BFSI (Acquired by Expleo):
SQS India was acquired by Expleo and focused on providing quality assurance and software testing services.
13. Eaton Technologies:

Eaton is a power management company that offers technology solutions for electrical, hydraulic, and mechanical power management.
14. Nihilent Technologies:
Nihilent provides IT consulting, digital transformation, and business solutions to help organizations achieve their goals.
15. KPIT (Birlasoft):
KPIT was merged with Birlasoft to offer IT services and solutions across various industries, including automotive, manufacturing, and energy.
16. IBM India:

IBM is a global technology corporation that provides a variety of IT services, such as cloud computing, artificial intelligence, and business solutions.
17. Fiserv: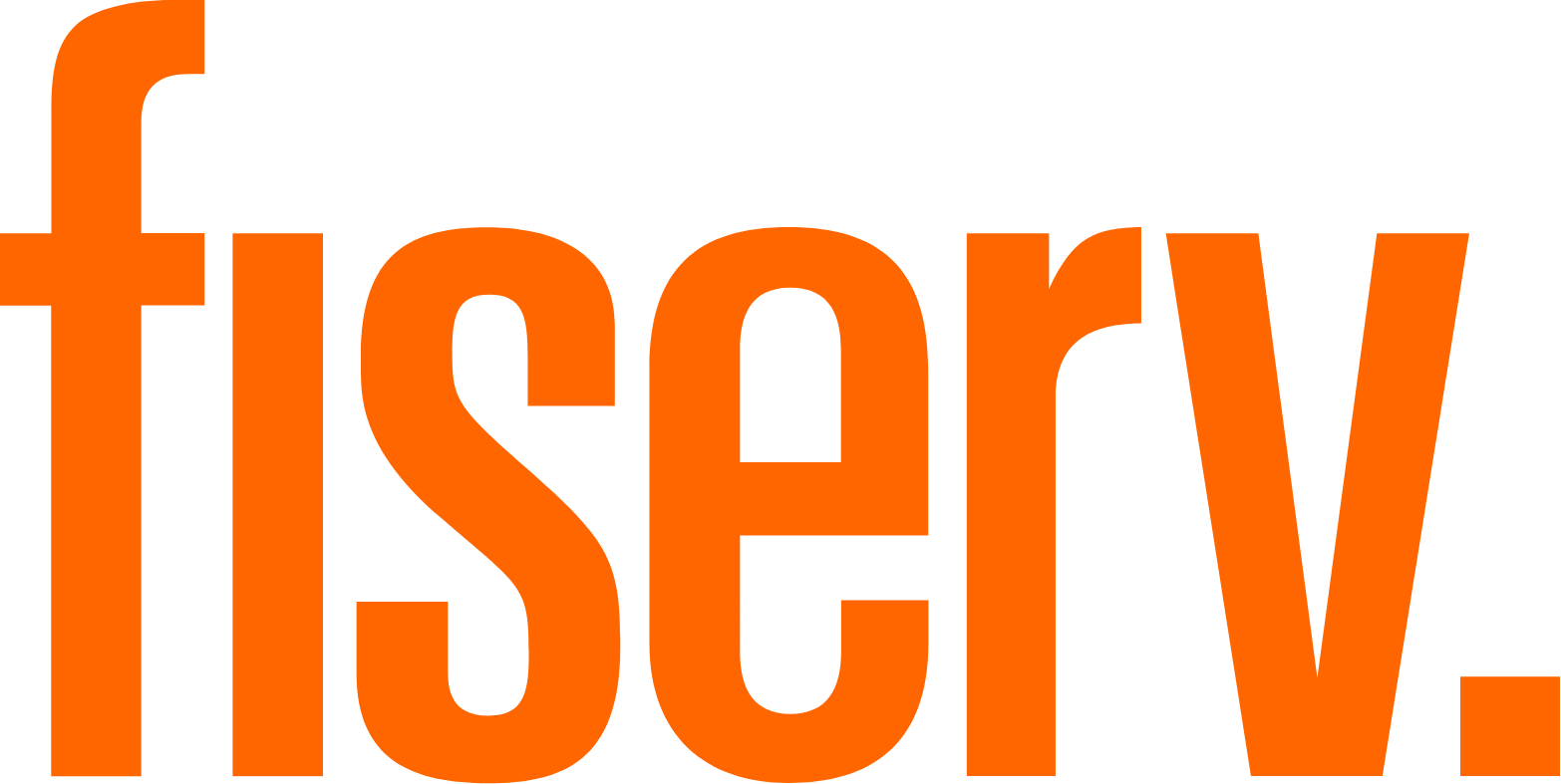 Fiserv provides financial technology solutions and services to banks, financial institutions, and businesses.
18. Hexaware Technologies: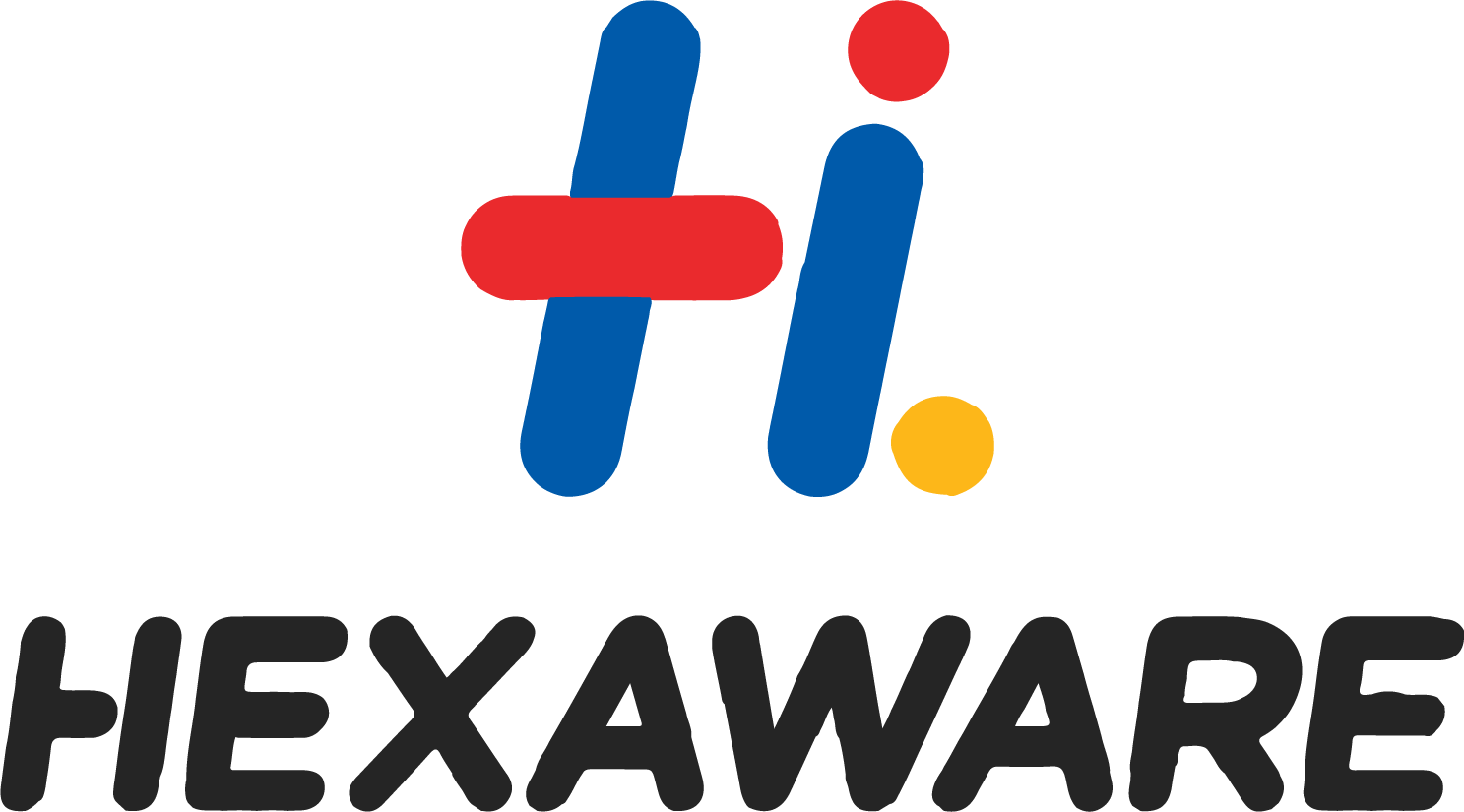 Hexaware offers IT services, digital transformation, and business process outsourcing with a focus on automation and innovation.
19. Veritas Technologies:
Veritas specializes in data management and protection solutions, offering software and services for businesses' data needs.
20. Calsoft:
Calsoft provides product engineering, professional services, and solutions for industries such as storage, networking, and virtualization.
21. Amdocs:

Amdocs offers software and services for communications, media, and entertainment industries, including customer experience solutions.
22. Synechron:
Synechron provides digital transformation, consulting, and technology services for the financial services industry.
23. SAS Research and Development (India):
SAS is a leader in analytics and offers software and solutions for data analytics and business intelligence.
24. Atos India:

Atos is a global IT services company that provides consulting, technology, and managed services across various industries.
25. BMC Software:
BMC specializes in IT solutions for digital transformation, including IT service management, cloud management, and cybersecurity.
Overview of IT Jobs in Pune
IT jobs offer a diverse range of opportunities for career progression and development.
Entry-Level Positions:
Most IT professionals start their careers in entry-level positions, such as software developers, system administrators, or technical support specialists. These roles provide a foundation for building technical skills and gaining practical experience.
Specialization and Expertise:
As professionals gain experience, they often choose to specialize in specific areas within the IT field. Learning a specific programming language, database administration, the field of cybersecurity, cloud computing, data analytics, artificial intelligence, or other cutting-edge technologies may be necessary to achieve this. Specialization enhances career prospects and can lead to more senior or specialized roles.
Project and Team Management:
With experience and demonstrated leadership skills, IT professionals can progress into project management or team leadership roles. These positions involve overseeing projects, managing teams, coordinating resources, and ensuring the successful delivery of IT initiatives.
Solution Architecture and Consulting:
IT professionals may transition into roles as solution architects or IT consultants. These positions involve designing comprehensive technology solutions, providing expert advice to clients or organizations, and ensuring alignment between technology strategies and business goals.
Technical Leadership:
Some IT professionals choose to pursue technical leadership roles, such as technical leads or technical architects. These roles involve guiding and mentoring teams, driving technical innovation, and providing strategic direction for technology implementation.
Entrepreneurship and new businesses:
IT specialists with an entrepreneurial spirit may decide to found their own technology firms or join early stages start-ups. This path allows them to create innovative products or services, be involved in various aspects of business development, and take on leadership roles.
Executive and C-Level Positions:
With significant experience and expertise, IT professionals can progress into executive and C-level positions within organizations. These positions, such as Chief Technology Officer (CTO) or Chief Information Officer (CIO), are responsible for making strategic decisions, planning technology, and coordinating IT activities with overarching business strategy.
Continuous Learning and Upskilling:
IT professionals need to continuously learn and upskill to stay relevant in a rapidly evolving industry. This involves staying updated on the latest technologies, earning certifications, attending industry conferences, and participating in professional development programs. Continuous learning enhances career growth and opens up new opportunities.
Salaries of software engineer in Pune
Salaries in the IT industry in Pune might differ greatly depending on aspects like employment type, experience, skills, company size, and the specific technology stack you're working with:
Software Engineer / Developer:
Entry-Level (0-2 years of experience): ₹3.5 to ₹6 lakhs per annum
Mid-Level (2-5 years of experience): ₹6 to ₹12 lakhs per annum
Senior-Level (5+ years of experience): ₹12 to ₹20+ lakhs per annum
Data Scientist / Data Analyst:
Entry-Level (0-2 years of experience): ₹4 to ₹7 lakhs per annum
Mid-Level (2-5 years of experience): ₹7 to ₹15 lakhs per annum
Senior-Level (5+ years of experience): ₹15 to ₹25+ lakhs per annum
Software Architect:
Mid-Level to Senior-Level (5+ years of experience): ₹15 to ₹30+ lakhs per annum
DevOps Engineer:
Entry-Level to Mid-Level (0-5 years of experience): ₹5 to ₹12 lakhs per annum
Senior-Level (5+ years of experience): ₹12 to ₹20+ lakhs per annum
Project Manager:
Mid-Level to Senior-Level (5+ years of experience): ₹10 to ₹25+ lakhs per annum
Quality Assurance Engineer / Tester:
Entry-Level to Mid-Level (0-5 years of experience): ₹3.5 to ₹10 lakhs per annum
Senior-Level (5+ years of experience): ₹10 to ₹18+ lakhs per annum
Related searches
IT companies in Pune, IT companies in baner, Top IT companies in Pune, List of IT companies in Pune, IT jobs at Pune, IT companies in Pune for freshers, Best IT companies in Pune