Demand for Emotional Intelligence Skills for a career in AI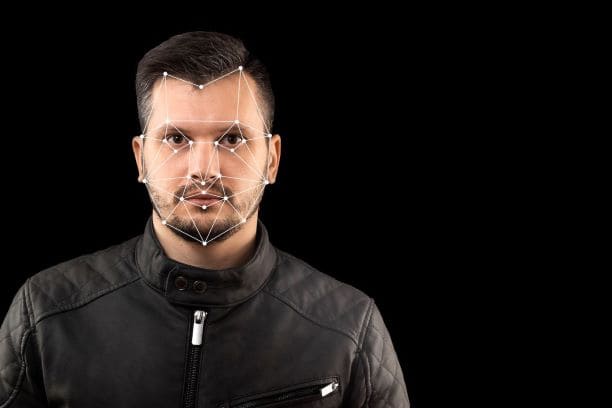 Being emotionally savvy has become increasingly unusual in today's environment of rising raw professionalism. In the workplace today, displaying emotions is really discouraged. You are expected to work diligently and erectly, finish your task, interact with the client just as much as is necessary, and then return to your desk. Even when you do speak, the talks are only a charade. What are you doing right now? or Do you require anything else? things are murmured despite not actually expressing emotion.
Younger generations that see workplace interactions as a duty wear this faux professionalism as a mask. Statistics say almost three-quarters of executives and little more than half of the non-supervisory staff feels that emotional intelligence will be a must for all staff. Even in contemporary, well-constructed offices, we only see a few hundred employees frantically tapping at their computer keyboards without even turning to see one another. We as humans are attempting to become emotionally vacuous at the same time as artificially intelligent machines are being developed to become more and more emotionally sophisticated. There was a time when people considered their coworkers to be pals. They were able to communicate with one another as people and not only as rivals. Such working conduct was highly valued. Instead of only being self-centered about their own wants, everyone was also considering one another. At work these days, all people can think about is finishing their tasks and leaving to go home.
As a result, many people wind up detesting their employment beyond everything else. Today, you may throw a stone at anyone in a busy location and wager that the person the stone struck despises their job, and the odds are that you will be right. What does it have to do with emotional intelligence, you might be asking.
The solution is all of it! Consider the employee at your workplace who consistently arrives before his scheduled time, engages in conversation with everyone, and appears to be having a pleasant day. He would say he likes his work if you asked him. I assume that his attitude has anything to do with this. He probably has a higher emotional quotient than the norm. He is aware of how to manage his feelings and what makes him function at his best. He knows that being a robot won't accomplish anything at all.
Statistics say almost three-quarters of executives and little more than half of the non-supervisory staff feels that emotional intelligence will be a must for all staff.
Almost two-thirds of executives believe that between the next 1 to 5 years, emotional intelligence will be the go-to skill of staff for interviewers to shortlist them.
With artificial intelligence reaching new highs every day, four-fifths of all Asian executives feel the same way.
The percentage of executives in Germany are one in three in Germany and Norway.
According to a study, this requirement for emotional intelligence in the artificial intelligence sector will increment over 6 times in the next 3-5 years.
Organization's requirement of emotional intelligence

In a recent interview, the vice president of an American cosmetics firm expressed his belief that, when it comes to client management, only 6 to 9 minutes per hour will be devoted to training on technical skills, with the remainder of the time going towards developing emotional intelligence in the employees. Despite the fact that most of our employment will eventually be automated thanks to artificial intelligence, businesses will still be able to boost the value of their products just by having staff members connect with customers. Additionally, the workforce must adjust to modern routines because many duties and job procedures will inevitably become automated.

They must thus switch to occupations that need humanitarian abilities that cannot be completed by artificial intelligence.

The workers must develop their emotional intelligence and capacity for flexibility. Executives believe that only a small number of people with strong emotional intelligence will be able to keep their jobs over others with only rudimentary technical knowledge. As a result, most professions may contain profiles in the future that heavily emphasise customer engagement. Today, the majority of businesses that truly promote having emotionally intelligent employees place a premium exclusively on an individual's level of optimism and self-assurance. But managing one's own emotions and knowing how to deal with emotional problems is the most important component of emotional intelligence. Today, most businesses lack this. Nearly seven out of ten employees say they would be more than prepared to improve on their emotional intelligence if they were to receive credit for it. Comparatively, just 1 in 4 businesses mention their employees' emotional intelligence when describing them in non-supervisory roles. In a survey of 100 businesses, more than 83 percent claimed that a highly emotionally intelligent group of employees would be essential for success.

Staff are afraid of the future

Most millennials feel that their jobs are in jeopardy due to AI. The number of millennials who think they won't have jobs left when they grow up has increased from four in ten to five in ten people. Even the number of current staff members fear the loss of their jobs in 2 to 3 years has increased from thirty people in one hundred to thirty-nine people in one hundred over the last two years. Overall, the total number of people who think their skills are bound to become redundant in two years' time has increased by one in ten people.

Benefits of emotional intelligence to the business

A person's emotional quotient might influence how successful their business is. Employees with higher levels of emotional intelligence often benefit the organisation more. According to the study, more than half of the organisations reported gains in a variety of areas, including market share, productivity, and employee happiness.

Even in the sales industry, sales managers with large staffs in several organisations fear that when automation and artificial intelligence take over their businesses, their talents will soon become obsolete. More services have been successfully sold by people with higher emotional intelligence than by people with lesser skills. Isn't it evident that personnel who are more emotionally knowledgeable and have better communication skills would have better working relationships with the clients?

Strategies to develop an emotionally intelligent workforce

Similar to someone's ability in mathematics, it's not strictly confined to the way they were born. It depends on how well they were able to polish this skill. Similarly, emotional intelligence skills can be developed through practice and strategic training.

Although three in four companies said that they are likely to help their staff develop emotional intelligence, only forty-two in one hundred are providing intentional efforts towards the goal. This number becomes thirty-two in one hundred for medium management roles and less than one in five for non-supervisory profiles. Out of everyone in a company, the candidates who are in technical areas are bound to be more affected and they are being neglected. Organizations really need to tighten their buckles and focus on building a more emotionally resistant workforce. The organizations have to focus on 2 important areas: figuring out which emotional skill they prefer and figuring out how to bring about the skill in the individuals. Moreover, during the hiring process, companies can try to gather more emotionally intelligent employees by creating another layer of screening. Over the years, the company will have a workforce that is much more intelligent than today. The questions the companies can focus on in the interviews should be aimed at testing their self-awareness as well as empathy. Usual questions include: How did they form a winning team? or How did they handle a disastrous situation once? Their attitude towards their job is what should give them an advantage over their fellow competing candidates.
Conclusion
These are the steps that businesses are taking to develop a workforce that is significantly more emotionally sophisticated. Future employers will demand it, and in due course, all employers will choose such applicants over those who only emphasise their technical talents.
Click here to learn Data Science Course, Data Science Course in Hyderabad, Data Science Course in Bangalore
Other Locations Offered
Jaipur
,
Vadodara
,
Nagpur
,
Lucknow
,
Patna
,
Nashik
,
Thiruvananthapuram
,
Faridabad
,
Varanasi
,
Guntur
,
Guwahati
,
Chandigarh
,
Delhi
,
Mysore
,
Mangalore
,
Trichy
,
Noida
,
Aurangabad
,
Chennai
,
Kanpur
,
Surat
,
Bangalore
,
Gurgaon
,
Vizag
,
Vijayawada
,
Uppal
,
Thoraipakkam
,
Chromepet
,
Raipur
,
Pune
,
Porur
,
Navi Mumbai
,
Kolkata
,
Kochi
,
Kalaburagi
,
Indore
,
Guduvanchery
,
ECIL
,
Dilsukhnagar
,
Coimbatore
,
Bhilai
,
Anna Nagar
,
Mumbai
,
Kompally
,
Hyderabad
,
Warangal
,
Ahmedabad
,
Malaysia
Navigate to Address
360DigiTMG - Data Science, Data Scientist Course Training in Bangalore
No 23, 2nd Floor, 9th Main Rd, 22nd Cross Rd, 7th Sector, HSR Layout, Bengaluru, Karnataka 560102