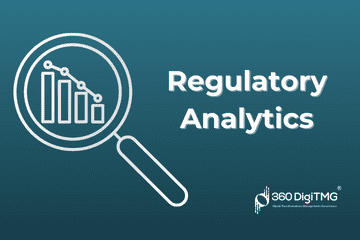 A regulatory organisation is one that is in charge of making sure that enterprises abide by established rules or laws, according to the Cambridge Dictionary. Regulations are complicated networks of laws and rules that are based on these rules and laws. The United States of America has been in the forefront of a growing trend of de-regularization, but this does not imply that enterprises are free to operate without any restrictions. It is increasingly crucial that different aspects be closely evaluated on the present regulatory framework given the growing tendency of neo-capitalistic de-regulations.
With a primary focus on the financial markets, regulations can be classified into three broad categories:
Economic Regulations:

These refer to regulations on the economic aspects of the financial markets. These include limitations in various fields such as interest rates for any loans or deposits. Limitations of financial fees involved in any service provided within the sector. Rules regarding the entry and exit of firms from the market, both domestic as well international. Most regulations could be considered as limitations that for an organization to explore various sectors of the market i.e. the organizations have to specify the sectors they want permission to access for business. These regulations are the biggest casualty in the new wave of capitalistic de-regulations.

Healthy – Safety and Environmental regulations:

These laws are very comprehensive and address many different facets of how organisations operate. These rules apply to both trading and the different securities-related practises in the financial industry. In the manufacturing sector, these laws cover a variety of topics, including employee working conditions and hours as well as ensuring that the sectors adhere to various environmental standards including those governing carbon emissions.

Information Regulations:

These regulations are designed to ensure that the organizations are providing appropriate and required information to their users. Publicly traded companies are required to provide the necessary information on the running of the company to their stockholders and creditors. Banks have to provide complete information about the various services provided by them to their end users
Introduction to AI and ML
Machine learning (ML) and artificial intelligence (AI) are applications of a variety of complicated algorithms that can analyse enormous quantities of information and provide outcomes based on the job they have been given. These developments come from the computer science division. Over the past ten years, AI has grown exponentially, with an ever-increasing capacity to analyse more and more data. AI describes a set of software programmes that can mimic human intellect. Nowadays, artificial intelligence (AI) apps are present everywhere, from general businesses like Amazon to niche ones like Netflix and Spotify. Artificial intelligence's "limited memory" application is referred to as machine learning, a subtype of AI.
The exponential growth in the volume of data being produced is the main driver of the expanding use of AI in several sectors. Finding the important information in this huge volume of data becomes more difficult for humans. As a result, there is a higher likelihood that information may be overlooked. Depending on the algorithm training, AI and ML can analyse this information more quickly and accurately than the majority of people. The use of AI/ML in the field of regulatory compliance will be the main topic of this blog.
AI and ML usage for regulatory compliance
Applications of AI/ML in regulatory are quite broad and they are used by regulatory bodies as well as for businesses trying to ensure they meet the regulatory compliances. Regulatory technology is also known as RegTech. RegTech aims to reduce the human workload by ensuring that regulatory compliances are being followed.
Regulations are text-based documents that frequently contain a large number of interconnected laws and rules. These interlinkings frequently make these rules difficult to interpret from any type of written source and quite complicated. The compliance officers at the top of any company's hierarchy are frequently in charge of making sure that all regulations are followed, but it wasn't always feasible for them to comprehend and recall all the rules that had been placed in place. Time limits are another constant problem. The reading of this paper can be made easier with the use of AI. These artificial intelligence (AI) apps can decipher the documents and deliver the necessary compliance measures. This makes complicated documents simpler and easier to read while also guaranteeing that all of the documents' important details are underlined and arranged in order of importance. This facilitates the understanding of regulatory compliances by enterprises. The time saved between knowing the rules and acting to make sure they are followed before the deadlines would be the largest benefit of this. This may also be used to determine which parts of the company need more attention than others in order to make sure that all regulations are being followed or not.
Information provided to the stakeholders of regulatory changes: Regulations are an ever-evolving field. These regulations are often getting regular updates to meet the changing global scenarios. AI/ML can be used to ensure that any changes in regulations are identified quickly. Usage of text mining and Natural Language Processing can help identify the changes, as well as, understand the semantics of the changes being applied. The understanding of semantics is useful as it ensures that businesses are on the same page as the regulatory bodies when it comes to updated regulations. These processes involve the transformation of the data available on the web into formats that are understood by machines. This increases the requirement for AI-driven algorithms in processing and understanding the regulatory changes
Regulatory agencies can maintain track of an organization's regulatory compliance using a variety of methods, including analytics, machine learning, and artificial intelligence. This may assist to lessen the need for recurring audits, which may be time- and resource-intensive. There is always the possibility that organisations won't be ready to cooperate completely with these audits. These regulatory authorities may now keep an eye on the numerous criteria by which they evaluate the companies to make sure that various laws are being followed. Additionally, businesses may utilise this data to identify any potential non-compliance and begin developing remedial actions. When an organisation is discovered to be non-compliant, regulatory agencies can set up a notification system that can immediately send out notifications, and this can begin the process of evidence collecting without losing valuable time. This can aid in the detection of various potential fraudsters and any legal steps that need to be taken against non-compliant organisations, hence lowering the risk of recurrent non-compliance.
Reduction of human errors: As auditing of regulatory documents can be often a very complex, confusing, and time-consuming process. There is always a scope for false identifications as it is not always possible to remember all the necessary details at all times. There is also a scope of miscommunications between members of audit teams. This increases the risk of false positives. These false positives can be very harmful as they put into question, the integrity of regulatory bodies and increased the risk of potential litigations for wrongful punishments. The risk of false negatives is always present. If some key information is missed it can lead to organizations getting away with non-compliance. This just does not impact the organization but it can often lead to harmful implications for the common people. AI/ML algorithms are less likely to skip over information and hence they can reduce the impact of human errors.
The use of AI/ML techniques can be directed towards the detection of money laundering and any possible frauds that may be performed. The history of financial institutions assisting people and organisations with money laundering is extensive. Regulating bodies are accountable for spotting laundering processes and putting an end to them as soon as feasible. In addition to being able to follow money flow from the origins via numerous intermediary institutions and the end source, AI-based systems can also maintain better track of money laundering processes than humans.
Other Domain Analytics in our 360DigiTMG
Political Analytics, Transit Analytics, Forest Analytics, Wild Analytics, Agriculture Analytics, Army Analytics, E-commerce Analytics, Energy and Resource Analytics, Hospital Analytics, Healthcare Analytics, Hospitality Analytics, Oil and Gas Analytics, Regulatory Analytics, Security Analytics, Trade Analytics, Railway Analytics, Defense Analytics, Education Analytics, Accounting Analytics, Fraud Analytics, Legal and Law Analytics, Banking Analytics, Insurance Analytics, Life Science Analytics, Pharma Analytics, Aviation Analytics, Retail Analytics, Cyber Security Analytics, Supply Chain Analytics, Marketing Analytics
Navigate to Address
360DigiTMG - Data Analytics, Data Science Course Training Hyderabad
2-56/2/19, 3rd floor, Vijaya Towers, near Meridian School, Ayyappa Society Rd, Madhapur, Hyderabad, Telangana 500081
099899 94319