Which Is The Best Career Option For You In Data Analytics vs. Data Science? Which Option Fits You?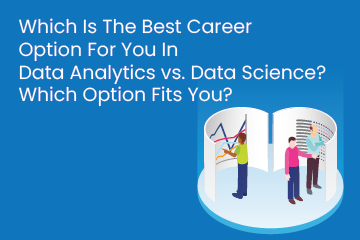 Different businesses use various methods to define particular job roles. However, job titles don't accurately describe a person's duties. In addition, there are many positions in the sector where people's views on the required roles and competencies vary, which leads to uncertainty. For example, many people appear to believe that a data scientist is just another word for a data analyst, as evidenced by the two widespread instances of data analysts and data scientists.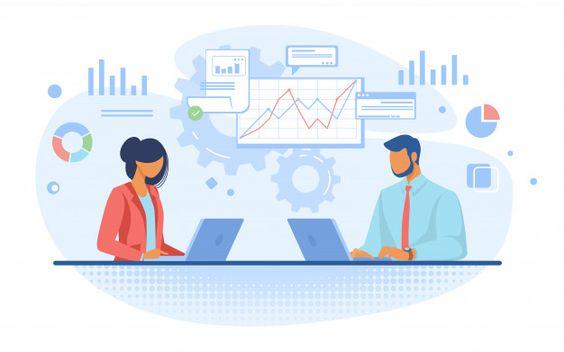 Wish to pursue a career in data analytics? Enroll in this Data Analytics course in Bangalore to start your journey.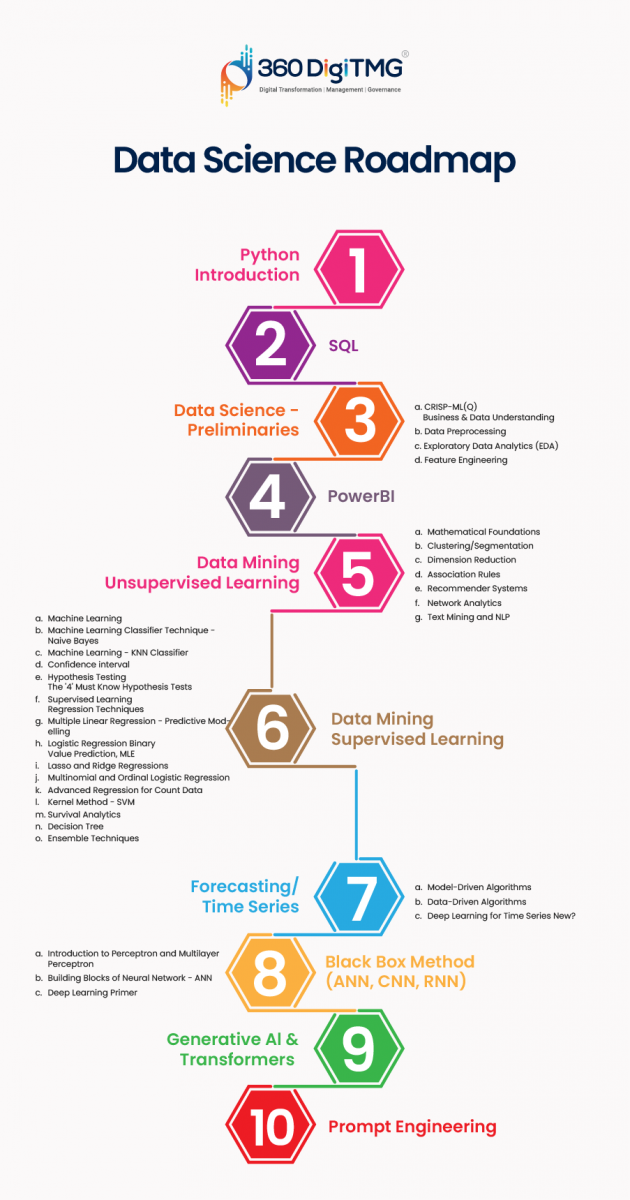 What is Data Analytics?
Software engineering's subfield of data analytics entails the analysis of massive datasets to find patterns and generate takeaways that can help business choices. For example, consider the vast amounts of data businesses generate regarding their products, clients, the market, and other topics. Data analysts analyze these datasets to discover any intriguing insights.
Companies frequently have access to disjointed and cumbersome datasets, making it difficult to determine what sorts of insights may be gleaned from them. Data analysts research the data that is accessible and make decisions on how to find patterns and helpful business insights.
Data analysts use a variety of tools. R is a popular programming language in this area. However, python's simple syntax and robust modules have made it the preferred choice for data analysts in recent years. Additionally, data analysts must be knowledgeable with database technologies like SQL to perform queries to clean and alter data.
What is Data Science?
Data science is the field that focuses on developing methods for gathering and processing data that is available to a business. Data scientists consider the procedures for collecting and analyzing data, the platforms for storing data, and the tools for automating data analysis. In contrast, data analysts probe data to uncover insights.
Consider data scientists as experts who collaborate with data analysts. To connect with the more significant business objectives, data scientists must develop systems to gather the massive amount of data analysts receive and evaluate model-building processes that weed out irrelevant data.
Data modeling involves creating the information system to house their data, a common place for data scientists to start. Then they design and engineer those systems using prototypes. Businesses value good data scientists because they can conceptualize and implement data systems.
Selecting data sources and creating algorithms for data wrangling and cleaning are crucial components of a data scientist's job. In addition, a data scientist's work involves conceiving the systems and procedures that store and modify datasets, even though they may examine data similarly to data analysts.
Kickstart your career by enrolling in this Data Analyst Course Fees in Chennai.
What is the Role of a Data Analyst?
A data analyst focuses on assisting others inside a business to comprehend what the data indicates. To make the data more accessible for others to understand and use, they will work with the organization's data to produce reports and visualizations. They assist the company in gaining fresh perspectives that can inform future business decisions.
A data analyst is in charge of explaining why corporate activities take the particular course they do. As a result, they can identify areas where businesses might make improvements to boost productivity and profitability.
For instance, a data analyst may examine how they might extend the findings of a market research study to the larger target market. The poll results can then direct how the company develops its goods and how to advertise its content better. Other types of analysis include:
Looking at sales figures by quarter.
Contrasting various age groups.
Otherwise, identifying consumer trends that influence business strategy.

What is the Role of a Data Scientist?
The data must be gathered and cleaned by a data scientist to make it more understandable and valuable. Then, for organizations to use the data collected and understand it for various scenarios, they search for patterns and develop algorithms and models.
Data scientists create tools and leverage their mathematics expertise to address challenging issues. These specialists must approach their work with an imaginative, creative mindset because they must develop ways, algorithms, and experiments to acquire the data. In addition, they frequently collaborate with data engineers and business executives to use the data they gather and understand.
Customer segmentation is a prime example of data science in action. Organizations can develop more robust marketing strategies by quantifying variations in consumer purchasing behavior and combining them with other demographics to target customers better.
Pursue a career in Data Analytics with the number one training institute 360DigiTMG. Enroll in the Best Data Analytics Courses in Hyderabad with placements to start your journey.
What Qualifications are Necessary for a Data Analyst?
The following requirements are likely to be present for anybody considering a career in data analysis:
Education: A bachelor's or master's degree in a subject connected to data analysis, such as mathematics or statistics, is required for those who want to work in data analysis.
Programming language proficiency: Due to their extensive use in handling data and databases, programming languages like Python, SQL, CQL, and R will also likely be highly desired among applicants.
Soft skills: Due to the significance of leveraging data to advance corporate strategy, it will be necessary to possess strong oral and written communication and exceptional analytical abilities. It is also necessary to be organized and have the capacity to manage several products at once.
Technical skills: It's frequently desirable to know about data mining and some of the most cutting-edge tools for data analysis, such as data frameworks and machine learning techniques.
Microsoft Office skills: To effectively convey their findings and translate them so others can comprehend, data analysts must also demonstrate expertise with Microsoft Office applications, particularly Excel.
Learn the core concepts of Data Science Course video on YouTube:
What Qualifications are Necessary for a Data Scientist?
Data scientists may come across skill criteria that show their capacity to delve deeply into the data to derive quantifiable and practical insights. You'll discover that the data science qualifications are mostly more technical and emphasize having a foundation in computer science.
Education: A master's degree or even a doctorate in a relevant subject, such as statistics, computer science, or mathematics, would often be required for a data scientist's education.
Computer programming languages: Interested professionals should be prepared to demonstrate proficiency with data-related programming languages such as Python, R, SQL, and Java.
Data mining experience: Experts should also have in-depth knowledge of data mining and specialized statistical tasks and instruments, such as designing data architectures, performing statistical tests, and text mining.
Knowledge of web services and data sources: Web services, such as S3, Spark, Hadoop, and DigitalOcean, are crucial to a data scientist's work; therefore, applicants should show proficiency in these areas. Additionally, they must have the training required to use data from third-party sources like Coremetrics, Crimson Hexagon, Site Catalyst, and Google Analytics.
Knowledge of statistical tools and technology: Data processing technologies such as MySQL and Gurobi, as well as the most recent technological advances such as machine learning models, deep learning, artificial intelligence, artificial neural networks, and decision tree learning, will be significant.
How to Choose a Career Between Data Analytics And A Data Science?
Since the job functions sometimes overlap, choosing between a data analytics and a data science profession might take a lot of work. Here is a simple checklist to assist you in making your career decision:
Data Analytics:
Do you enjoy researching current facts and information to get valuable insights?
By cleaning enormous data sets, can you picture yourself swiftly determining whether a hypothesis is true or untrue?
Do you have the skill to manipulate huge data samples with programs like Excel and SQL?
Do you have any experience using BI reporting solutions like Power BI?
Are you a compelling storyteller who can explain complex technical jargon in a way that is understandable to your audience?
Data Science:
Are you ready to elicit fresh inquiries from data sets to spur stakeholders' business innovation?
Are you willing to devote most of your workday to processing, sanitizing, and checking the accuracy of the data?
Are you confident in spotting fresh patterns in data to forecast the future?
Also, check this Data Analytics For Managers to start a career in Data Analytics.
Data Analyst Job Description:
Delivering reports
Looking at patterns
Working with Stakeholders: Collaboration with various departments, including marketers and salespeople, is one of the jobs and responsibilities of a data analyst. Additionally, you will collaborate with other data scientists, such as database designers and data architects.
Organizing data and putting infrastructure in place: Data gathering is the most technical component of an analyst's job. Data analysts' secret weapon is data consolidation. They strive to create procedures that can be easily automated and changed for usage in other contexts.
Data Scientist Job Description:
The main focus of data scientists is problem-solving. Data scientists aim to identify the questions that must be answered before coming up with various solutions. For example, a data scientist might work on the following data-related duties daily:
Data gathering, combining, and analysis.
Searching for trends or patterns.
Develop and test new algorithms using several technologies, such as Tableau, Python, Hive, Impala, PySpark, Excel, and Hadoop.
Making an effort to make data problems simpler and creating prediction models.
Development of data visualizations.
Creating reports of findings and evidence of concepts.
Career Growth: Data Scientist vs. Data Analyst:
If you desire to begin your career in analytics, enter an entry-level data analyst post. It will enable you to gain experience using actual company data to generate insights. You will use your current expertise to query databases, create reports using BI tools, and evaluate crucial data. You can eventually enhance your knowledge, employ cutting-edge data analytics methods, and use mathematics to work as a senior data analyst or data consultant.
Nearly every industry uses data science, including healthcare, e-commerce, manufacturing, logistics, etc. There is a global shortage of data scientists, and businesses are looking for experts who can use data to drive critical decisions and corporate growth. Companies recognize a need for qualified data scientists for this position, making it difficult for them to create algorithms and predictive models. You may succeed as a data scientist with the appropriate abilities, subject-matter expertise, and business knowledge. There are many opportunities to advance and work as a research scientist.
Choosing a Career Between Data Science and Data Analytics:
Once you are clear on the distinctions between data analytics and data science and can pinpoint what each career includes, you can begin determining which career path is the best pick for you. You should consider three important variables to evaluate which course is most compatible with your personal and professional ambitions.
Take into account your background:

Despite many similarities, data analysts and data scientists differ because they come from different professional and educational backgrounds.

To assist businesses in making better strategic decisions, data analysts analyze huge data sets to find trends, develop charts, and produce visual presentations.

On the other side, data scientists are primarily concerned with developing fresh methods for producing and modeling data.

Keep your interests in mind:

Numbers, statistics, and programming are their three favorite things. As a result, they nearly entirely use databases as the organization's data gatekeepers to find data points from intricate and frequently dispersed sources.

A combination of arithmetic, statistics, and computer science is needed for data scientists, in addition to an interest in and working understanding of the business sector. If this job description fits your background and experience more closely, becoming a data scientist might be the best choice.

Take into account the salary and professional path you want:

The basic salary for data analysts is from $83,750 to $142,500. However, because these professionals primarily work with databases, they can raise their wages by learning new programming languages like R and Python.

According to Schedlbauer, data scientists are seen as more senior than data analysts because they hold doctoral degrees, possess advanced abilities, and are continually more experienced. As a result, they often receive more pay for their services. The typical yearly income for data scientists is from $105,750 to $180,250.
Which Career is Best for You?
Data analysts and data scientists have misleadingly identical job titles, given the considerable variances in function responsibilities, educational requirements, and career paths.
Regardless of your perspective, Schedlbauer argues that qualified candidates for data-focused occupations are in high demand in the current job market because of how intensely firms need to make sense of—and profit from—their data.
After considering your history, interests, and desired wage, you may select the best profession and begin your journey to success.
Start your Data Science or Analytics Profession right away with 360digiTMG:
Data science and data analysis are two in-demand professional paths in big data. Here are some factors to consider if you're unsure which to enter between the two:
Both are suitable if you have a strong background in mathematics, statistics, and computer science. Consider entering data science if you want to develop sophisticated machine learning models.
You will excel as a data analyst if your area of interest is analytics.
You cannot decide between working as a data analyst or a data scientist. And claiming one is superior to the other is not helpful.
In the end, solving problems and advancing humankind are more important than how much a data analyst or data scientist makes.
The 360digiTMG Data Analytics and Data Science courses offer professional training and one-on-one career mentoring from the top professionals in the field. We also assist you in expanding your network and connecting with leading employers throughout the world.
<
Data Science Placement Success Story
Data Analytics Training Institutes in Other Locations
Agra, Ahmedabad, Amritsar, Anand, Anantapur, Bangalore, Bhopal, Bhubaneswar, Chengalpattu, Chennai, Cochin, Dehradun, Malaysia, Dombivli, Durgapur, Ernakulam, Erode, Gandhinagar, Ghaziabad, Gorakhpur, Gwalior, Hebbal, Hyderabad, Jabalpur, Jalandhar, Jammu, Jamshedpur, Jodhpur, Khammam, Kolhapur, Kothrud, Ludhiana, Madurai, Meerut, Mohali, Moradabad, Noida, Pimpri, Pondicherry, Pune, Rajkot, Ranchi, Rohtak, Roorkee, Rourkela, Shimla, Shimoga, Siliguri, Srinagar, Thane, Thiruvananthapuram, Tiruchchirappalli, Trichur, Udaipur, Yelahanka, Andhra Pradesh, Anna Nagar, Bhilai, Borivali, Calicut, Chandigarh, Chromepet, Coimbatore, Dilsukhnagar, ECIL, Faridabad, Greater Warangal, Guduvanchery, Guntur, Gurgaon, Guwahati, Hoodi, Indore, Jaipur, Kalaburagi, Kanpur, Kharadi, Kochi, Kolkata, Kompally, Lucknow, Mangalore, Mumbai, Mysore, Nagpur, Nashik, Navi Mumbai, Patna, Porur, Raipur, Salem, Surat, Thoraipakkam, Trichy, Uppal, Vadodara, Varanasi, Vijayawada, Vizag, Tirunelveli, Aurangabad
Navigate to Address
360DigiTMG - Data Analytics, Data Science Course Training in Chennai
D.No: C1, No.3, 3rd Floor, State Highway 49A, 330, Rajiv Gandhi Salai, NJK Avenue, Thoraipakkam, Tamil Nadu 600097
1800-212-654-321
Data Analytics Training Institutes in Other Locations
Agra, Ahmedabad, Amritsar, Anand, Anantapur, Bangalore, Bhopal, Bhubaneswar, Chengalpattu, Chennai, Cochin, Dehradun, Malaysia, Dombivli, Durgapur, Ernakulam, Erode, Gandhinagar, Ghaziabad, Gorakhpur, Gwalior, Hebbal, Hyderabad, Jabalpur, Jalandhar, Jammu, Jamshedpur, Jodhpur, Khammam, Kolhapur, Kothrud, Ludhiana, Madurai, Meerut, Mohali, Moradabad, Noida, Pimpri, Pondicherry, Pune, Rajkot, Ranchi, Rohtak, Roorkee, Rourkela, Shimla, Shimoga, Siliguri, Srinagar, Thane, Thiruvananthapuram, Tiruchchirappalli, Trichur, Udaipur, Yelahanka, Andhra Pradesh, Anna Nagar, Bhilai, Borivali, Calicut, Chandigarh, Chromepet, Coimbatore, Dilsukhnagar, ECIL, Faridabad, Greater Warangal, Guduvanchery, Guntur, Gurgaon, Guwahati, Hoodi, Indore, Jaipur, Kalaburagi, Kanpur, Kharadi, Kochi, Kolkata, Kompally, Lucknow, Mangalore, Mumbai, Mysore, Nagpur, Nashik, Navi Mumbai, Patna, Porur, Raipur, Salem, Surat, Thoraipakkam, Trichy, Uppal, Vadodara, Varanasi, Vijayawada, Vizag, Tirunelveli, Aurangabad