How To Earn A Data Analyst Degree Without Any Experience?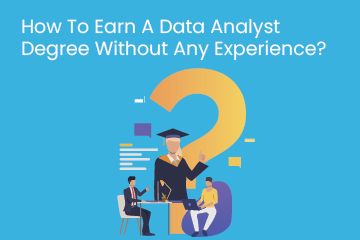 A data analyst's profile is one of the most in-demand ones right now since, due to the digital transformation, businesses have produced a lot of data that they don't yet know how to manage, process, or use. The data analyst is the person who interprets the data most wisely and successfully uses it to the advantage of the business in that uncertain situation. Therefore, it is understandable that there is such a high demand for data analysts from businesses, given the extent of this role. You may learn more about how to become a data analyst by reading this article.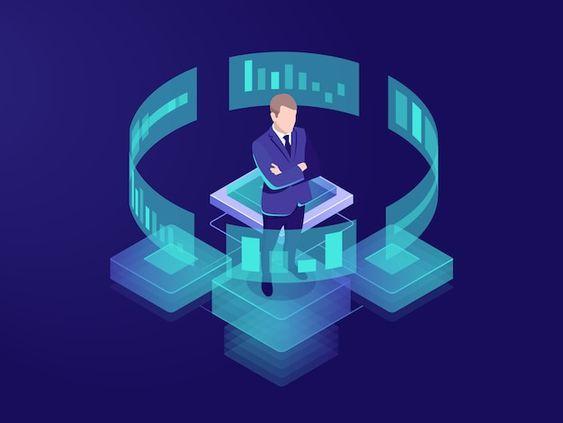 What is Data Analytics?
The word "analyze" refers to closely examining something to draw out valuable information from it. Therefore, extracting valuable insights from unstructured data through careful examination can be referred to as data analytics. These insights include knowledge about your company, new products, market trends, etc.
Like putting together a jigsaw puzzle, data analytics is similar to that process. The first stage in creating the finished image is getting all the puzzle pieces together and precisely fitting them. Similarly, when using data analytics, you must clean, analyze, and transform data into information people can understand.
You can obtain structured, semi-structured, or unstructured data. In addition, various visual representations, such as graphs and charts, are available to demonstrate the research's precise findings. Finally, the analytical process uses several tools and frameworks.
It is in high demand for professionals who can transform raw data into valuable knowledge for corporate success. Data analysts have some of the most exciting career opportunities among the various employment types in the data analytics industry. The next step is to know about how to become a data analyst. And this is how!
What Does a Data Analyst do?
A data analyst is a specialist who supports businesses in decision-making based on data through data mining, organizing, visualization, and statistical analysis. To detect patterns and trends in data sets, data analysts often have a strong foundation in mathematics and statistics.
Once identified, these trends and patterns can be applied to various purposes, including advertising campaigns, developing new products, scientific studies, detecting fraud, and enhancing corporate processes.
Anyone who aspires to become a data analyst must, first and foremost, enjoy arithmetic. In addition, for one to analyze data effectively, one must have a strong background in mathematics and statistics. Becoming a data analyst is probably not your vocation if you struggle with working with statistics, graphs, and tables.
In the end, data analysts assist businesses in making wiser decisions by deriving meaning from large amounts of data. The work of a data analyst is varied, and competent data analysts must be adept at switching roles. Depending on the position, data specialists may be required to comprehend complex modeling, create data visualizations, execute SQL queries, or even work with machine learning techniques.
What is the Average Training Time for Becoming a Data Analyst?
There is more than one solution. The truth is that your time use may differ from that of others. Think about the following essential elements:
Your starting point will be: Are you beginning from scratch entirely, or do you already possess some relevant information and abilities that will speed up your learning? It can take a lot longer if you're beginning from scratch to feel secure enough to hunt for data analyst employment. In addition, since you're starting from the beginning, you'll undoubtedly need to spend more time picking up knowledge that others already possess, which will slow down your development even more.
Your history: Knowledge and comprehension of mathematics and statistics are necessary for data analytics. You can still become a data analyst even if you lack either of those backgrounds! While others might pick up ideas, methods, and lessons more quickly, it may take longer.
Your preferred training path for data analysts: As you acquire the knowledge and abilities required for a career as a data analyst, you have a few possibilities. You can learn everything by enrolling in online courses, boot camps, or independent study. As an alternative, you may go to college and graduate.
As mentioned earlier, how long it will take to become a data analyst depends on the variables. It might take a few months if you already have a relevant background and a starting point. However, it can take you a few years if you're beginning from scratch and enrolling in college to acquire a degree in this area.
How To Earn a Data Analyst Degree With No Experience?
Develop a Solid Understanding of Programming
Build Your Domain Knowledge
Get a Certificate or Enroll in a Course
Work on Case Studies and Real-Time Projects
Create a Portfolio
Improve the Skills Required for Your Goal Job
Think about ancillary positions where you could transition into data analytics
The first thing you should do is learn the required abilities. The next step is to choose the direction you want your career. Lastly, start networking, promoting yourself as a data analyst, and moving up the data analytics ladder.
The following are the steps you must complete to become a data analyst:
Develop a Solid Understanding of Programming:

For a data analyst, coding expertise and understanding are less necessary than for a data scientist. You must be able to study and understand substantial data sets. Data visualization tools such as Power BI and Tableau are employed to do this. However, not all businesses can afford to purchase these products. Therefore, using Python and its comprehensive data visualization packages is a standard option. The most suitable programming language for beginners is Python. You'll learn to operate with the fundamental Python skills necessary for this position, including Pandas, Matplotlib, Seaborn, Numpy, and Scikit Learn.
Basic understanding of SQL One of the most popular data analyst talents is this. You would have control over how to get data from numerous sources if you know SQL. In addition, you can handle your data effectively if you understand data recovery and integration.

Build Your Domain Knowledge:

Knowing the domain entails being knowledgeable about the intricacies of the sector and the business you are employed by. For instance, you need to be familiar with the complexities of e-commerce if you work for a firm with an online store. On the other hand, you may need to comprehend the systems and how they work if you are evaluating data on mechanical systems.
You should conduct research and pick up new skills rapidly because domain expertise varies from industry to industry. In addition, no matter where you work, it will be challenging to analyze something properly if you need help understanding it, so domain expertise is a crucial data analyst ability.

Get a Certificate or Enroll in a Course:

Enroll in a data analytics course or certification after deciding on your career path. Choose a broad one so you can apply for various positions in the field.
The advantages of taking an appropriate data analytics course are as follows:

Mentorship: The best data analytics courses provide individual coaching from a mentor. It is essential for inspiring young professionals or those changing careers and aids newcomers in receiving feedback on their work.
Building Skills: A well-designed data analytics course can also help you improve your current abilities and learn new ones so you may succeed in the profession.
Career coaching: You should seek career guidance from professionals in your field to land a position as an entry-level data analyst. Most of the best data analytics programs include career coaching to help you get started in the area and a job guarantee.
Hands-on Education: Even after reading every data analytics book, you will still need more time to be ready for life in the real world. On the other hand, a well-designed course will teach you about data analytics principles through carefully chosen resources and valuable tasks. In addition, you can use these projects to expand your portfolio.

In this aspect, the 360digiTMG Data Analytics course is a fantastic choice because it offers unrestricted mentor support, practical experience, and career support from professionals in the field.

When seeking jobs, you will have something to include on your CV because the course also asks you to produce two capstone projects with real-world data analytics problems. In this manner, even if you lack experience, you may demonstrate your ability.‌

Work on Case Studies and Real-Time Projects:

Data analysis is the most distinctive approach to learning how to perform it. Analyze case studies from business, government, and healthcare industries to get started. You can understand the function data analytics plays in choosing advanced measures and guiding growth by looking at successful case studies.

Start working on real projects once you've read and comprehended a few case studies. Open-source datasets are available on websites like Kaggle, GitHub, and Our World in Data, which you can use to create your own projects. You will gain experience in carrying out data analytics projects from beginning to end by working on real-world issues.

Create a Portfolio:

Since it builds credibility and displays the projects you have worked on in the past, a portfolio will help you get a job. Therefore, you should normally highlight the following things in your portfolio:

Your technological expertise
Your imaginative research methods
Abilities of data analysts
Insight-drawing ability
Communication and teamwork abilities
Read your skills and discover ways to create a portfolio for data analysis.

Improve the Skills Required for Your Goal Job:

It would be great if you had a basic understanding of the subject and some foundational abilities (read more on how complex data analytics is to learn here). You must now match your next steps to your desired employment. First, determine which of your soft talents need improvement from your current set.

For instance, you might be an expert researcher yet need to gain presentation skills. Remember that senior analysts must deliver their results to CEOs and other key stakeholders in a business.

Therefore, you must focus on gaining these talents or improving the ones you believe are necessary for the following job title in your career path if you intend to follow your pre-established career path.

Think about Ancillary Positions Where you Could Transition into Data Analytics:

To develop your talents, you may need to work in a position involving data analytics. You could start as a data entry operator, for instance. Your primary duty in this position would be to record data receipts and convert information from paper to digital formats. You can graduate to a junior data analyst position as you gain the appropriate analytical abilities.

Identify your fundamental and soft abilities by taking your time. Then, consider how you could include them in data analytics. Finally, think about whether you need to learn new skills.

You may be well-versed in analytics and have a lot of marketing expertise. These abilities can be applied to a data analysis position, such as a marketing data analyst.

However, to eventually find work in this industry, you'll need to learn new skills like mastering Python and other data analytics tools. The secret is knowing your worth and demonstrating it to potential employers through your resume and portfolio.

For instance, as a data capture specialist, you must improve databases to handle queries more quickly or make the data capturing process more efficient. You can transition your job to entry-level data analytics with some analytical and programming abilities.

Data entry clerks, information processors, typists, configuration officers, and junior computer operators are among the positions that are similarly linked.
How Much Time Does Learning Data Analytics Take?
You may learn data analytics principles in six months if you put in 15 to 20 hours per week of study through an organized program, like a boot camp. However, graduating with a degree in data analysis or a similar career will take roughly four years. It can take much longer if you're attempting to learn alone and put together your own resources.
A well-developed curriculum that has been created to maximize learning is available at top boot camps. Additionally, they prioritize teaching the techniques and abilities that are most in demand by businesses. A boot camp's coaching and structure can speed up your learning process and help you become more career-ready.
How Can 360digiTMG Help You?
The 360digiTMG Data Analytics Courses are an excellent option if you want to work as a data analyst. Introduction to Data Analytics, Business Analytics using Excel, Tableau training, and Power BI will all get covered in the course. Additionally, you will study R programming, Python for Data Analytics, and programming fundamentals before working on a capstone project.
You can become a skilled data analyst with the aid of this training. And now, you are aware of the most efficient technique to transition into a data analyst. Excel, Pandas, SciPy, NumPy, Power BI, Tableau, IBM Watson, Python, and R are the tools covered in this course.
Now that you are aware of what data analytics is, what a data analyst is, and how to become one, you are ready to begin your learning process and prepare for a data analyst interview. So why are you still waiting? Clicking here will take you to your ideal job. Get educated right away!
Click here to learn Data Science Course, Data Science Course in Hyderabad, Data Science Course in Bangalore
Data Science Training Institutes in Other Locations
Agra
,
Ahmedabad
,
Amritsar
,
Anand
,
Anantapur
,
Bangalore
,
Bhopal
,
Bhubaneswar
,
Chengalpattu
,
Chennai
,
Cochin
,
Dehradun
,
Malaysia
,
Dombivli
,
Durgapur
,
Ernakulam
,
Erode
,
Gandhinagar
,
Ghaziabad
,
Gorakhpur
,
Gwalior
,
Hebbal
,
Hyderabad
,
Jabalpur
,
Jalandhar
,
Jammu
,
Jamshedpur
,
Jodhpur
,
Khammam
,
Kolhapur
,
Kothrud
,
Ludhiana
,
Madurai
,
Meerut
,
Mohali
,
Moradabad
,
Noida
,
Pimpri
,
Pondicherry
,
Pune
,
Rajkot
,
Ranchi
,
Rohtak
,
Roorkee
,
Rourkela
,
Shimla
,
Shimoga
,
Siliguri
,
Srinagar
,
Thane
,
Thiruvananthapuram
,
Tiruchchirappalli
,
Trichur
,
Udaipur
,
Yelahanka
,
Andhra Pradesh
,
Anna Nagar
,
Bhilai
,
Borivali
,
Calicut
,
Chandigarh
,
Chromepet
,
Coimbatore
,
Dilsukhnagar
,
ECIL
,
Faridabad
,
Greater Warangal
,
Guduvanchery
,
Guntur
,
Gurgaon
,
Guwahati
,
Hoodi
,
Indore
,
Jaipur
,
Kalaburagi
,
Kanpur
,
Kharadi
,
Kochi
,
Kolkata
,
Kompally
,
Lucknow
,
Mangalore
,
Mumbai
,
Mysore
,
Nagpur
,
Nashik
,
Navi Mumbai
,
Patna
,
Porur
,
Raipur
,
Salem
,
Surat
,
Thoraipakkam
,
Trichy
,
Uppal
,
Vadodara
,
Varanasi
,
Vijayawada
,
Vizag
,
Tirunelveli
,
Aurangabad
Navigate to Address
360DigiTMG - Data Analytics, Data Science Course Training in Chennai
D.No: C1, No.3, 3rd Floor, State Highway 49A, 330, Rajiv Gandhi Salai, NJK Avenue, Thoraipakkam, Tamil Nadu 600097
1800-212-654-321