Applications of Data Science and AI in the Aviation Industry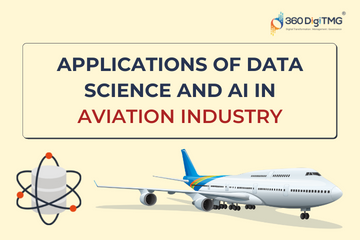 The aviation sector collects and maintains huge volumes of data from several sources, including safety reports, flight schedules, airport data, and navigation data.
Looking forward to becoming a Data Scientist? Check out the Data Science Course and get certified today.
Cost Management
Data analytics is heavily reliant on cost management. It emphasises on providing the consumer with a product that meets their demands at a fair price. Deliver the goods at the appropriate time and from the appropriate supplier.
It is dependent on how much the customers appreciate the product. Therefore, the amount they are willing to pay is dependent upon that specific group. In order for this professional to analyse data and provide solutions based on the findings, it also establishes air routes.
It also entails gathering information about travellers' interests and preferences in order to present them with various travel alternatives that they value and are willing to spend more for.
Assume for the moment that a customer is willing to pay more for a service when there is less time before the departure and that they consider the price to be reasonable. Additionally, they make a distinction between peak and off-peak times, as well as between weekends and holidays.
The expected value of the present seat is used to determine the marginal cost of the seat. The experts will assign a seat to a certain fare class based on this anticipated value. We need to be conscious of the chances of selling more expensive tickets. Prior to each day's departure, these probabilities can be used to assign fare class tickets to passengers.
Passengers are likely to choose a higher priced option if the request is refused. They use a different strategy to boost income, such as comprehending travellers' desire in purchasing packages. When purchasing their tickets, people like paying extra for their luggage.
Flight Safety and Maintenance
When there are flight delays or flight cancellations the airline industry has to bear a huge amount of cost which includes maintenance and compensation for the passengers, those who are stuck in airports. The solution for this is predictive analytics.
In this, we gather real-time data from health monitoring sensors, which can be accessed through desktop and mobile from any location.
Technical conditions of aircraft can be identified through alerts and notifications so that employees can find the issues and sort them by replacing the parts effectively. They can also receive updates on machine operations, maintenance with the help of graphical representation using dynamic dashboards.
Hence with this predictive analytics, the aviation industry can reduce the expenses of parts replacements, transportation, compensation to crews for working overtime, and unplanned maintenance.
This is great but it does not satisfy all conditions. Artificial Intelligence solutions can be effective. It has automated drones to detect defects on flights, hence the inspections can be monitored faster and more efficiently.
Learn the core concepts of Data Science Course video on YouTube:
Customer Feedback
Passengers who board aircraft regularly or who have gone through onboarding are running out of passport pages. They are engaged in a variety of activities, such as checking their bags and luggage, locating a gate for their plane, monitoring the time till their plane takes off, etc.
In this way, customer service may be enhanced by studying the flight experience data. Airlines may decisively choose on taking choices and satisfy consumer expectations by using artificial intelligence for passenger feedback analysis.
Artificial intelligence technologies may easily transform a bad journey into a fantastic one.
Automated Messages
When any kind of interruption occurs, such as a delay of flights, loss of baggage, passengers get anxious. They might be in fear and they expect a quick response from the representatives of airlines. If the airline fails to do that or lacks an explanation for the problem raised by the customer, then the passenger will likely not choose that airline for their next trip.
The response speed of acknowledging the queries of the customers matters more than the necessary steps taken to solve the issue.
Another prominent way of automating the messages is by developing a CHATBOT service. It helps to improve customer service. Chatbots are put into practice by many airlines, by helping the passengers to book their flight tickets, tracking their luggage, answering customer queries, and also being involved in further assistance if needed.
Air Crew Management
Every day, hundreds of flights are flown, and the management is responsible for allocating workers to each schedule. It takes a lot of work to develop a timetable for pilots and flight attendants by taking into account a variety of elements, including the number of flights, aircraft type, route, crew qualifications and licences, fuel consumption, vacations, and days off.
Along with managing aircraft schedules, training should concentrate on pairing young crews with experienced crew members and what laws and rules airlines must abide by.
Employees use software to arrange the system, which collects data from numerous sources and provides an overview of the overall operations that take place during the day.
In the operation of airlines, this software connects with predictive models. Additionally, pilots are in danger as a result of frequent time zone changes, lengthy shifts, schedule changes, etc.; thus, these problems must be addressed.
The airlines are in charge of making sure the passengers are transported safely.
The Efficiency of Fuel Detection
The airline industry produces nearly 2 percent of carbon dioxide[CO2] globally. Hence aircraft manufacturers are trying to improve their fuel efficiency by using the technologies to reduce the emission of carbon.
The airlines spend 12 percent of the cost on fuel.
Airlines use an Artificial Intelligence system that is built on Machine Learning models to collect the data of every flight route, distance, altitudes, type of aircraft and its weight, capacity, weather conditions, etc…
The system analyzes the data and comes up with the findings," what is the adequate amount of fuel required for a flight.
Sales and Food Supply
Most of us will picture ourselves on an aeroplane voyage having a nice meal with a cup of beverage while sitting inside the aircraft and taking in the passing clouds in the brilliant sky.
The airline should have enough food on hand to accommodate this. To prevent food waste, the specialist should specify how many snacks and drinks will be provided during onboarding.
The amount of food the airline will need to purchase for a particular trip is predicted by an artificial intelligence system.
Fraud Detection
Airlines lose nearly 1 billion dollars due to payment fraud annually. Airlines are swaying under financial stress due to the COVID pandemic. Different airlines have different fraud prevention systems at various levels. The professionals can check instantly for fraud using basic information such as customer name, address, email address, phone number.
This not only affects the company but also affects the customers as they lose their valuable time and money.
To enhance payment security, airlines have developed Machine Learning based software that analyzes customer data and detects fraudulent transactions.
There are various types of airline fraud,
Fake payment
Stolen loyalty
Employee misuse
Account phishing
Account hacking
Self-Service in Flights
Contactless services were launched in a number of technologies by the COVID-19 pandemic. The first stage in automating the passenger trip is a customer self-service system.
Airlines now use end-to-end systems to streamline the movement of passengers from check-in to boarding.
Scanners and biometric technologies are used by artificial intelligence systems to authenticate travellers at security checkpoints. Additionally, frictionless handling is ensured through the identification of luggage, such as BagsID, which recognises individual bags by their distinctive features.
Passengers spend less time checking in because to this technology, which also enhance customer service.
Flight Management Service
Flight management service plays an important role in airlines. The self-driving cars were introduced by Google several years ago, which was forecasting a bright future with multiple applications. But in real-time, the vehicle has to be fixed with numerous cameras to interpret the traffic/road condition.
Research has been going on for fully automated airbus, take-off and landing are controlled by face recognition systems, when the passenger is on board.
But today, Artificial Intelligence makes use of real-time data, which is gathered from multiple external sources to support the flight management system. They optimize the flight routes. This helps the pilots to make better decisions and reduce the flight delays caused by bad weather conditions.
GE-General Electric company, which is an American multinational company, makes use of advanced analytical techniques to reduce flight delays and optimize aircraft operations.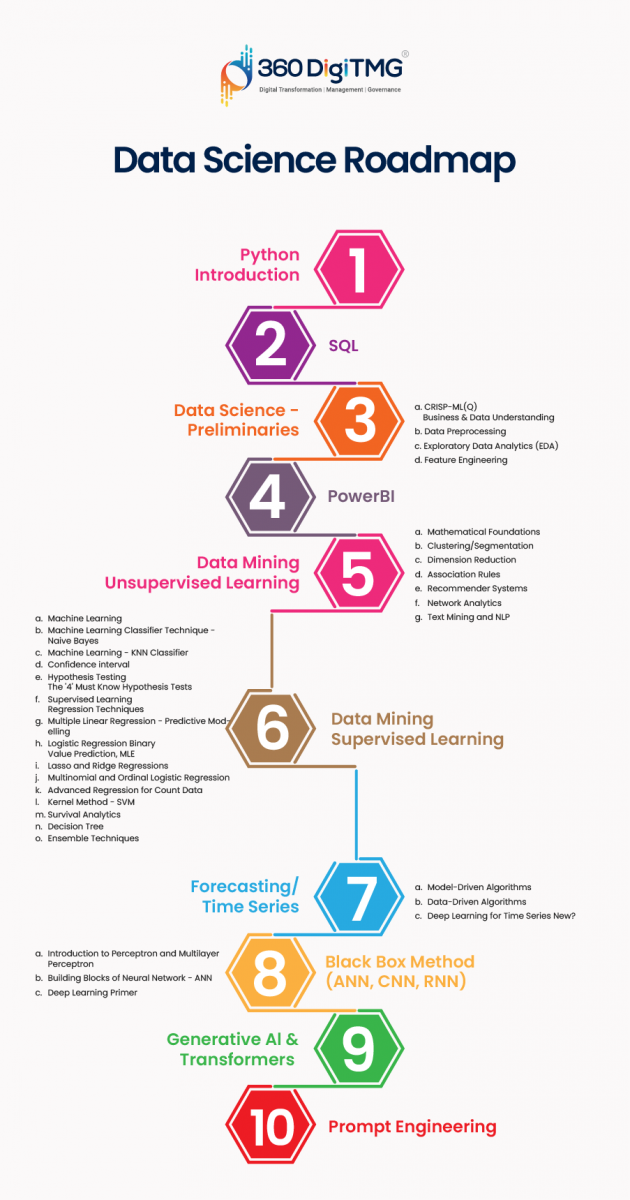 DRAWBACKS OF AI IN AVIATION
Although artificial intelligence has a bright future in the aviation sector, it also has certain disadvantages. For example, because it is so expensive, not all airlines may be able to invest in it.
The global aviation sector will need some time to implement this.
Since we cannot take the chance with the lives of the passengers, the auto-pilot feature also requires some human interaction.
Data Science Placement Success Story

Data Science Training Institutes in Other Locations
Agra, Ahmedabad, Amritsar, Anand, Anantapur, Bangalore, Bhopal, Bhubaneswar, Chengalpattu, Chennai, Cochin, Dehradun, Malaysia, Dombivli, Durgapur, Ernakulam, Erode, Gandhinagar, Ghaziabad, Gorakhpur, Gwalior, Hebbal, Hyderabad, Jabalpur, Jalandhar, Jammu, Jamshedpur, Jodhpur, Khammam, Kolhapur, Kothrud, Ludhiana, Madurai, Meerut, Mohali, Moradabad, Noida, Pimpri, Pondicherry, Pune, Rajkot, Ranchi, Rohtak, Roorkee, Rourkela, Shimla, Shimoga, Siliguri, Srinagar, Thane, Thiruvananthapuram, Tiruchchirappalli, Trichur, Udaipur, Yelahanka, Andhra Pradesh, Anna Nagar, Bhilai, Borivali, Calicut, Chandigarh, Chromepet, Coimbatore, Dilsukhnagar, ECIL, Faridabad, Greater Warangal, Guduvanchery, Guntur, Gurgaon, Guwahati, Hoodi, Indore, Jaipur, Kalaburagi, Kanpur, Kharadi, Kochi, Kolkata, Kompally, Lucknow, Mangalore, Mumbai, Mysore, Nagpur, Nashik, Navi Mumbai, Patna, Porur, Raipur, Salem, Surat, Thoraipakkam, Trichy, Uppal, Vadodara, Varanasi, Vijayawada, Visakhapatnam, Tirunelveli, Aurangabad
Data Analyst Courses in Other Locations
ECIL, Jaipur, Pune, Gurgaon, Salem, Surat, Agra, Ahmedabad, Amritsar, Anand, Anantapur, Andhra Pradesh, Anna Nagar, Aurangabad, Bhilai, Bhopal, Bhubaneswar, Borivali, Calicut, Cochin, Chengalpattu , Dehradun, Dombivli, Durgapur, Ernakulam, Erode, Gandhinagar, Ghaziabad, Gorakhpur, Guduvanchery, Gwalior, Hebbal, Hoodi , Indore, Jabalpur, Jaipur, Jalandhar, Jammu, Jamshedpur, Jodhpur, Kanpur, Khammam, Kochi, Kolhapur, Kolkata, Kothrud, Ludhiana, Madurai, Mangalore, Meerut, Mohali, Moradabad, Pimpri, Pondicherry, Porur, Rajkot, Ranchi, Rohtak, Roorkee, Rourkela, Shimla, Shimoga, Siliguri, Srinagar, Thoraipakkam , Tiruchirappalli, Tirunelveli, Trichur, Trichy, Udaipur, Vijayawada, Vizag, Warangal, Chennai, Coimbatore, Delhi, Dilsukhnagar, Hyderabad, Kalyan, Nagpur, Noida, Thane, Thiruvananthapuram, Uppal, Kompally, Bangalore, Chandigarh, Chromepet, Faridabad, Guntur, Guwahati, Kharadi, Lucknow, Mumbai, Mysore, Nashik, Navi Mumbai, Patna, Pune, Raipur, Vadodara, Varanasi, Yelahanka
Navigate to Address
360DigiTMG - Data Science, Data Scientist Course Training in Bangalore
No 23, 2nd Floor, 9th Main Rd, 22nd Cross Rd, 7th Sector, HSR Layout, Bengaluru, Karnataka 560102
1800-212-654-321