How to Get a Job as a Data Scientist in Bangalore Without Experience?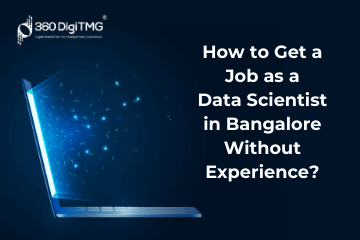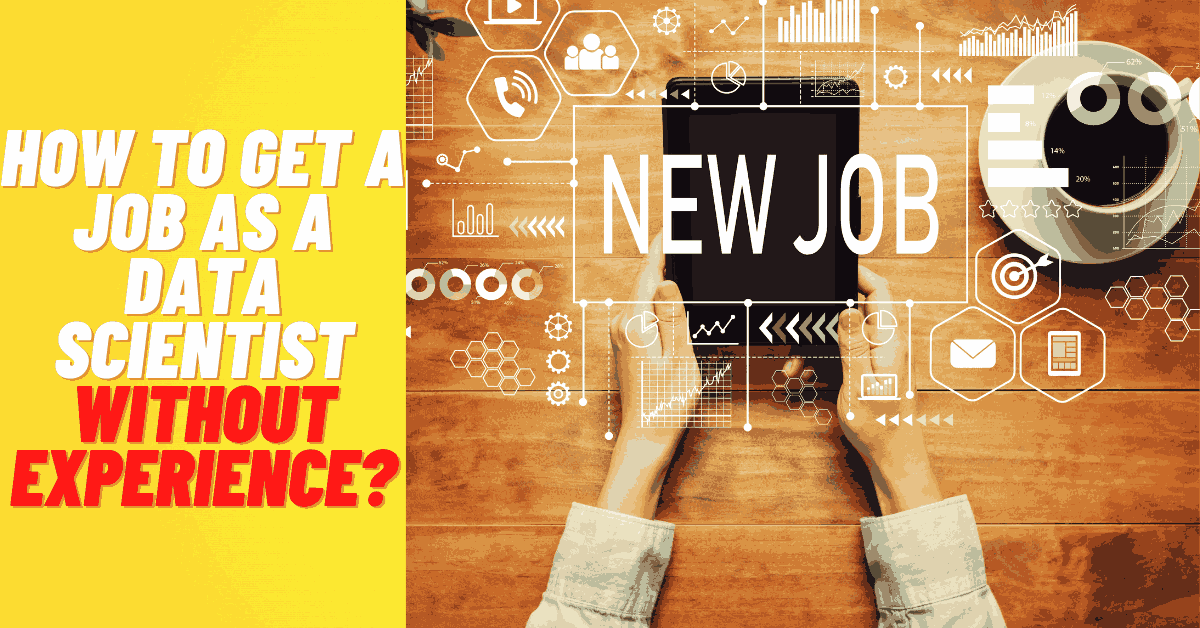 Because there are so many career prospects and the pay is so excellent, being a data scientist is currently the stuff of dreams for many people in India. Even the US Bureau of Labour Statistics predicts that there will be 11.5 million employments in the data science industry by 2026.
Every year that goes by, there is a rapidly increasing demand for data scientists that have a strong command of the necessary abilities to gather, analyse, and manipulate data in order to provide some useful insights.
Therefore, Analytics Insight projects that by 2025, there will be roughly 137,630 employments in the field of data science in India alone, in addition to the US Bureau of Labour Statistics. These positions include those for data scientists, data analysts, data architects, etc.
The cause of this rise is the widespread use of data-driven decision-making by businesses today, which has resulted to a critical shortage of trained data scientists.
You have thus come to the correct site if you are one of those people who wants to discover how to become a scientist without having any prior professional experience.
Because we're about to share some of the most significant and reasonable advice with you, using it one can find employment as a data scientist without experience.
Learn the core concepts of Data Science Course video on Youtube:
Excellent Command in Math and Statistics

The first and foremost thing you need to do is polish your math and statistics skills because both are extremely important concepts in the field of data science.

To find out more about them and to find out how these concepts help data scientists do most of their work, let's talk about them in detail.

First, statistics play an important role in the work of a data scientist to gain some meaningful and useful insights from a huge amount of data and it helps solve many complex problems in the real world.

There are many concepts in statistics like hypothesis testing, probability distributions, and regression which makes it easier to analyze raw data, develop different statistical models and predict the future based on results.

On the other hand, mathematics is also considered a key element in data science because many of its concepts help data scientists in making much better algorithms.

Mathematics is very important for a data scientist because, without it, it would be very difficult for him to analyze data accurately, find insights and finally draw correct conclusions.

With a deep knowledge of some mathematical concepts such as linear algebra, calculus, statistics, and modeling, etc., one can easily identify patterns and create algorithms.

Develop Interest in Programming

You should concentrate on studying some of the greatest and most important programming languages if you want to become an excellent data scientist and get employment as soon as feasible.

The issue with this is that there are several programming languages available, and some individuals advise learning as many coding languages as you can.

This is untrue, though, as a data scientist can manage any type of unstructured data collection and execute the proper machine learning algorithms using just three computer languages.

Learn everything there is to know about Python, R, and SQL before moving on to additional programming languages like Julia and Java.

Problem Solving and Communication Skills

As a data scientist, a person's primary job is to utilize the data to solve various problems and make strategic decisions.

Therefore, for this, you should have the desire to solve different data-related problems and one can do this easily by practicing with various industry-basedprojects again and again and participating in many competitions available online.

Mastering this skill will put you in a better position to investigate on any kind of problem and find its solution.

But in the end, you have to present your results to others, about what you have done, and for that, you need to develop effective communication skills so that you can present your results even to non-data scientists.

Build Network

Yes, building a network can also increase your chances of getting a job as it is all about developing trust and helping each other toward goals.

Platforms like LinkedIn are a great place to build a network of people who are already well versed in their domain and who can give you the best advice on how to get a job because they already have experienced this situation.

Internship

To obtain experience in the sector of work you want to follow, you might attempt an internship as it is quite tough for practically everyone to find employment as a data scientist when they first start out. Additionally, internships are a terrific chance to explore other career choices and may teach you a lot of new soft skills.
Click here to learn Data Science Course, Data Science Course in Hyderabad, Data Science Course in Bangalore
Data Science Placement Success Story
Data Science Training Institutes in Other Locations
Agra, Ahmedabad, Amritsar, Anand, Anantapur, Bangalore, Bhopal, Bhubaneswar, Chengalpattu, Chennai, Cochin, Dehradun, Malaysia, Dombivli, Durgapur, Ernakulam, Erode, Gandhinagar, Ghaziabad, Gorakhpur, Gwalior, Hebbal, Hyderabad, Jabalpur, Jalandhar, Jammu, Jamshedpur, Jodhpur, Khammam, Kolhapur, Kothrud, Ludhiana, Madurai, Meerut, Mohali, Moradabad, Noida, Pimpri, Pondicherry, Pune, Rajkot, Ranchi, Rohtak, Roorkee, Rourkela, Shimla, Shimoga, Siliguri, Srinagar, Thane, Thiruvananthapuram, Tiruchchirappalli, Trichur, Udaipur, Yelahanka, Andhra Pradesh, Anna Nagar, Bhilai, Borivali, Calicut, Chandigarh, Chromepet, Coimbatore, Dilsukhnagar, ECIL, Faridabad, Greater Warangal, Guduvanchery, Guntur, Gurgaon, Guwahati, Hoodi, Indore, Jaipur, Kalaburagi, Kanpur, Kharadi, Kochi, Kolkata, Kompally, Lucknow, Mangalore, Mumbai, Mysore, Nagpur, Nashik, Navi Mumbai, Patna, Porur, Raipur, Salem, Surat, Thoraipakkam, Trichy, Uppal, Vadodara, Varanasi, Vijayawada, Visakhapatnam, Tirunelveli, Aurangabad
Data Analyst Courses in Other Locations
ECIL, Jaipur, Pune, Gurgaon, Salem, Surat, Agra, Ahmedabad, Amritsar, Anand, Anantapur, Andhra Pradesh, Anna Nagar, Aurangabad, Bhilai, Bhopal, Bhubaneswar, Borivali, Calicut, Cochin, Chengalpattu , Dehradun, Dombivli, Durgapur, Ernakulam, Erode, Gandhinagar, Ghaziabad, Gorakhpur, Guduvanchery, Gwalior, Hebbal, Hoodi , Indore, Jabalpur, Jaipur, Jalandhar, Jammu, Jamshedpur, Jodhpur, Kanpur, Khammam, Kochi, Kolhapur, Kolkata, Kothrud, Ludhiana, Madurai, Mangalore, Meerut, Mohali, Moradabad, Pimpri, Pondicherry, Porur, Rajkot, Ranchi, Rohtak, Roorkee, Rourkela, Shimla, Shimoga, Siliguri, Srinagar, Thoraipakkam , Tiruchirappalli, Tirunelveli, Trichur, Trichy, Udaipur, Vijayawada, Vizag, Warangal, Chennai, Coimbatore, Delhi, Dilsukhnagar, Hyderabad, Kalyan, Nagpur, Noida, Thane, Thiruvananthapuram, Uppal, Kompally, Bangalore, Chandigarh, Chromepet, Faridabad, Guntur, Guwahati, Kharadi, Lucknow, Mumbai, Mysore, Nashik, Navi Mumbai, Patna, Pune, Raipur, Vadodara, Varanasi, Yelahanka
Navigate to Address
360DigiTMG - Data Science, Data Scientist Course Training in Bangalore
No 23, 2nd Floor, 9th Main Rd, 22nd Cross Rd, 7th Sector, HSR Layout, Bengaluru, Karnataka 560102
1800-212-654-321