Is Data Science not a Job-Promising Field?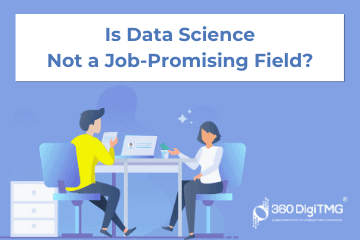 Sneak Peek
Do you believe that data science is a field that offers job prospects? Do you believe the data industry will eventually die? This is a contentious issue, therefore you can't decide unless you get why Data Scientists are required everywhere. We will cover every little detail regarding the ins and outs of the data science sector in this in-depth post.
Starting On
Data science is a modern emerging discipline. Some critiques would label it as a "dead-end job. However, some people think that data is the new gold and Data scientists are the new gold diggers who are working hard to mine insight and bring valuable results.
With a title of rising field data science is continuously living with us. Simultaneously, it produces the need for data analysts, data scientists, machine learning engineers, and similar company roles. Contrary toComputer Science produces software developers, quality engineers, and architects, etc.
Want to learn more about data science? Enroll in the Best Data Science courses in Chennai to do so.
You can judge the significance of data science from a real-life example which is the current pandemic situation. Let's take a look at the current situation with the pandemic. Of course, everybody was thinking about vaccine development. On the other hand, tracking the accurate status of the epidemic and analyzing that data was also a crucial task. Data science had a significant role in developing vaccines as well. So you can't neglect their role in making a vaccine.
A Data Scientist Increases Business Values
A skilled data scientist is capable of examining the biggest problems a business is dealing with. Identify them and make suggestions on how data science might be used to solve challenges. Data scientists gather information from internal and external sources, analyse it, and then come up with a solution.
Data scientists define parameters for a corporation and, as a final stage, give suggestions to C-level executives since a company or organisation needs a clear and understandable image of that data.
Data scientists are crucial to the operation of firms and the growth of their sales.
Top Data Science Application from Daily Life:
Gaming
Airline Route planning
Fraud and risk detection
Healthcare
Internet search
Targeted Advertising
Search Recognition
Advanced Image Recognition
Let's understand why critiques think that data science is a dead-end job.
Data Science is not a Magical Process

Data science is not magic or valuable or practical as it's said to be; the reason for this is that data science sounds very simple and straightforward on paper. On the other hand, the process of handling data and analyzing is difficult to execute properly.

In the first step, you need to understand the problem that you're trying to solve. Once you've understood your problem domain well enough, you need to figure out what type of data you should collect.

Once you're done collecting and cleaning data, now's the time to start building models. The problem here is that this is mainly research work. There's no guarantee that your idea will work.

Earn yourself a promising career in data science by enrolling in the Data Science Classes in Pune offered by 360DigiTMG.

The same situation applies to other fields of science as well. Your research might produce a practical application, but the probability of it failing is much larger. It means that you'll go over tons of prototypes that will all fail before you finally have something that works.

The process could take months, and many businesses aren't willing to invest that much time and effort into something that might not work out in the end.
Learn the core concepts of Data Science Course video on YouTube:
Inappropriate Setup for Data Scientists
Large firms and organisations recruit workers at high pay rates and provide data scientists total flexibility to utilise all resources and value their company.
On the other side, businesses may lack an appropriate setup or infrastructure. In this circumstance, a worker is unable to provide their whole effort and considers quitting.
A data scientist requires a stress-free workplace and ample resources to do their task in order to get the greatest outcomes and success. Unfortunately, working conditions aren't always the best in poorer nations. People are not very cooperative, and collaboration is lacking.
Almost all modelling work will be replaced by AI

The majority of the modelling work will be done using tools like AutoML as technology changes or advances. The discipline of data science is competitive and will remain so, although job titles may shift.

Lack of a Good Team

Every task requires good teamwork, without a supporting team a single person can't produce or gain the results. Data scientists are not magicians, they can't magically help companies.

The increasing volume and complexity of a task need coordination and collaboration that comes when wide sources of organization or company are aligned.

When a data scientist cannot imply their production model because of the organization process, support from an engineering or lack of technical knowledge they feel dishearten and as the result think about leaving the industry.

Now, look at the other side of the coin and see why more people like to join the data science industry.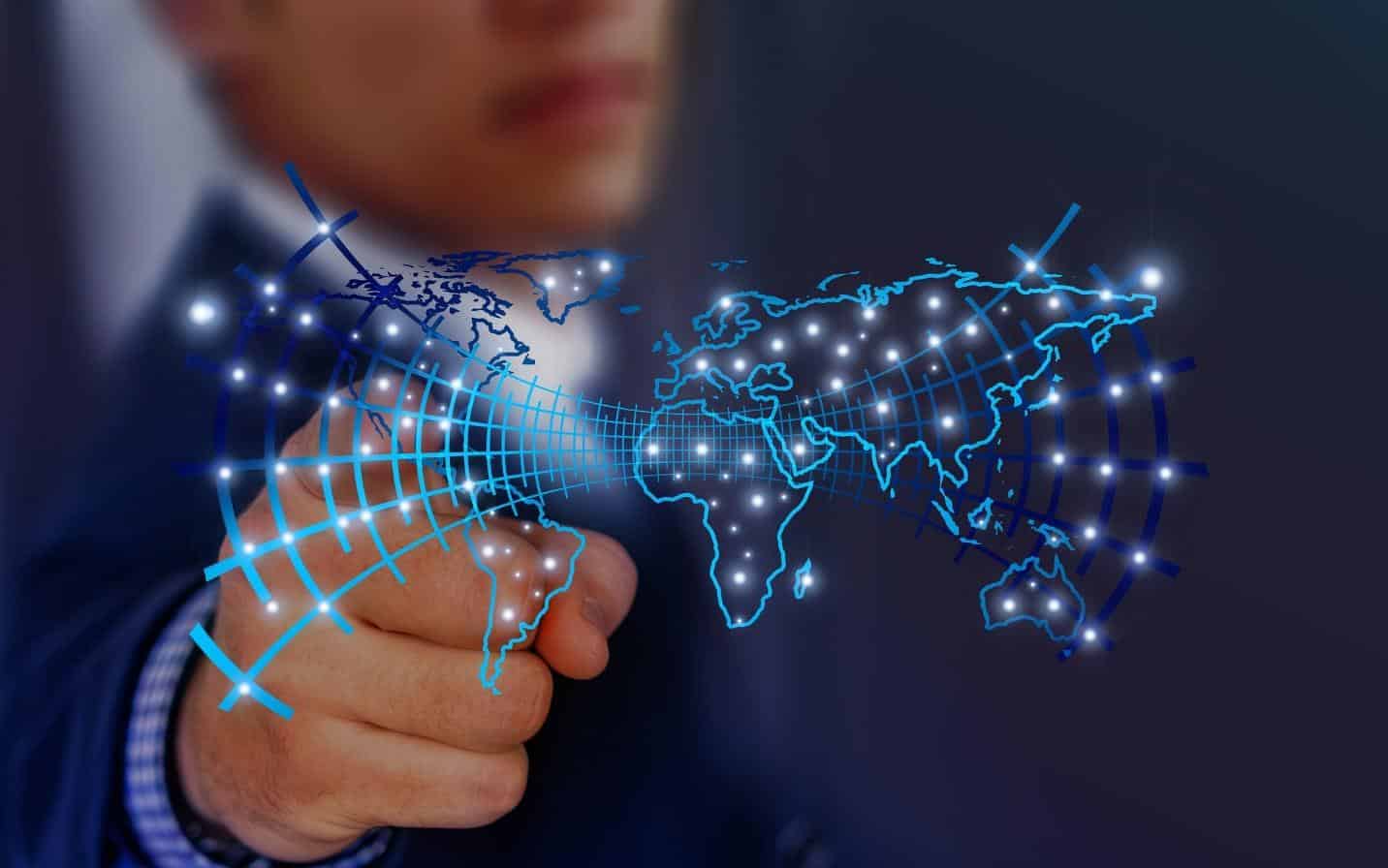 Looking forward to becoming a Data Scientist? Check out the Data Science Course and get certified today.
Why Do People Think that Data Science is Valuable?
Data science drives corporate value and revenue generation. They assist us in comprehending the causes of certain occurrences.
Data science is useful because it makes it possible to comprehend why specific events occur (for example, why your consumers choose to purchase product A but not product B). In particular, data science and machine learning (ML) can aid in the development of potent forecasting tools that will enable you to make better future plans.
Knowing what is occurring with your company and why is essential from a business standpoint. Terabytes of data must be analysed as the only way to discover the answer.
Big Companies Support the Data Science Industry

Nowadays, competition is very challenging, and companies give a hard time to their competitors. As new technology is being evolved and used, the need for data scientists increases.

Companies and organizations require skilled people who can handle an immense amount of data. Data-driven businesses change the whole picture of a workplace. Every company needs data scientists who can analyze, gather insights and evaluate data to boost their businesses.

Data Scientists Can Work On Various Job Profiles

Data science is a broad area with a variety of job profiles, including machine learning, data engineer, data engineer consultant, and data analyst.

A novice can begin with limited skill levels and gain experience. Data scientists can specialise in a number of fields. Better employment chances are available in these disciplines.

Energy, climate, and sustainability
Health and wellness
Finance
Supply chain optimization
Natural science
Biomedicines
Education
Electronics
Social media and social network analysis

Data Science is a Lucrative Field

In 2012, the Harvard Business Review (HBR) predicted that data science will be the greatest field and the sexiest career of the century. There is a shortage of qualified workers because there is a greater need for skilled workers than there are available competent workers.

Nowadays, businesses and organisations pay hefty salaries to qualified workers. People desire careers in data science since it is currently seen as the most profitable business.
Is Data Science An emerging field or a Dead-End Job?
Data science is a rising field in every aspect. Data Science is growing together with digitalization and intensification of businesses.
Companies are struggling to manage their data. So, they have to collect data from customer's transactions, their account details andtheir interaction with websites, etc. If data scientists analyze info properly, then companies will have a competitive edge.
Data science is a developing field. The job titles for data scientists are expected to alter shortly, becoming more precise.
Data science is only being used in a select few businesses. Hopefully, more fields will employ data science applications in the future.
The need for data scientists is growing due to new data protection requirements. The consumer can now ask to have some sensitive information removed from his profile or account in order to keep things more private.
Compared to previous generations, people nowadays are more cautious while providing their personal information to organisations, stores, and enterprises.
Also, check this Data Science Institute in Bangalore to start a career in Data Science.
People know very well that data breaches happen, and they will probably get severe consequences. So, companies can no longer afford to treat their data irresponsibly. Data scientists can help businesses to use data in a beneficial way that aligns with those privacy stipulations.
A staggering amount of data growth, according to a study about current and future data growth, 5 billion consumers interact with data daily and that number will increase to 6 billion by 2025.
Due to this reason, a huge number of people like the data science industry. Because career advancement opportunities are increasing day by day. Recently, LinkedIn selectsthe data science industry as the most promising career for the year 2019.
Is Data Science have the potential to turns The Table or Not?
Do you believe that data science has the power to change the situation? Will it live or die? Time will ultimately determine, I suppose.
Data science may easily turn the tables in a world of technology that is developing quickly. A firm can benefit from data science by making informed judgements. They may then contribute to the creation of a stronger strategy and take the initiative over rivals.
Data Science Placement Success Story
Data Science Training Institutes in Other Locations
Agra
,
Ahmedabad
,
Amritsar
,
Anand
,
Anantapur
,
Bangalore
,
Bhopal
,
Bhubaneswar
,
Chengalpattu
,
Chennai
,
Cochin
,
Dehradun
,
Malaysia
,
Dombivli
,
Durgapur
,
Ernakulam
,
Erode
,
Gandhinagar
,
Ghaziabad
,
Gorakhpur
,
Gwalior
,
Hebbal
,
Hyderabad
,
Jabalpur
,
Jalandhar
,
Jammu
,
Jamshedpur
,
Jodhpur
,
Khammam
,
Kolhapur
,
Kothrud
,
Ludhiana
,
Madurai
,
Meerut
,
Mohali
,
Moradabad
,
Noida
,
Pimpri
,
Pondicherry
,
Pune
,
Rajkot
,
Ranchi
,
Rohtak
,
Roorkee
,
Rourkela
,
Shimla
,
Shimoga
,
Siliguri
,
Srinagar
,
Thane
,
Thiruvananthapuram
,
Tiruchchirappalli
,
Trichur
,
Udaipur
,
Yelahanka
,
Andhra Pradesh
,
Anna Nagar
,
Bhilai
,
Borivali
,
Calicut
,
Chandigarh
,
Chromepet
,
Coimbatore
,
Dilsukhnagar
,
ECIL
,
Faridabad
,
Greater Warangal
,
Guduvanchery
,
Guntur
,
Gurgaon
,
Guwahati
,
Hoodi
,
Indore
,
Jaipur
,
Kalaburagi
,
Kanpur
,
Kharadi
,
Kochi
,
Kolkata
,
Kompally
,
Lucknow
,
Mangalore
,
Mumbai
,
Mysore
,
Nagpur
,
Nashik
,
Navi Mumbai
,
Patna
,
Porur
,
Raipur
,
Salem
,
Surat
,
Thoraipakkam
,
Trichy
,
Uppal
,
Vadodara
,
Varanasi
,
Vijayawada
,
Vizag
,
Tirunelveli
,
Aurangabad
Data Analyst Courses in Other Locations
ECIL, Jaipur, Pune, Gurgaon, Salem, Surat, Agra, Ahmedabad, Amritsar, Anand, Anantapur, Andhra Pradesh, Anna Nagar, Aurangabad, Bhilai, Bhopal, Bhubaneswar, Borivali, Calicut, Cochin, Chengalpattu , Dehradun, Dombivli, Durgapur, Ernakulam, Erode, Gandhinagar, Ghaziabad, Gorakhpur, Guduvanchery, Gwalior, Hebbal, Hoodi , Indore, Jabalpur, Jaipur, Jalandhar, Jammu, Jamshedpur, Jodhpur, Kanpur, Khammam, Kochi, Kolhapur, Kolkata, Kothrud, Ludhiana, Madurai, Mangalore, Meerut, Mohali, Moradabad, Pimpri, Pondicherry, Porur, Rajkot, Ranchi, Rohtak, Roorkee, Rourkela, Shimla, Shimoga, Siliguri, Srinagar, Thoraipakkam , Tiruchirappalli, Tirunelveli, Trichur, Trichy, Udaipur, Vijayawada, Vizag, Warangal, Chennai, Coimbatore, Delhi, Dilsukhnagar, Hyderabad, Kalyan, Nagpur, Noida, Thane, Thiruvananthapuram, Uppal, Kompally, Bangalore, Chandigarh, Chromepet, Faridabad, Guntur, Guwahati, Kharadi, Lucknow, Mumbai, Mysore, Nashik, Navi Mumbai, Patna, Pune, Raipur, Vadodara, Varanasi, Yelahanka
Navigate to Address
360DigiTMG - Data Science, Data Scientist Course Training in Bangalore
No 23, 2nd Floor, 9th Main Rd, 22nd Cross Rd, 7th Sector, HSR Layout, Bengaluru, Karnataka 560102
1800-212-654-321