Is Data Science a Stressful Job?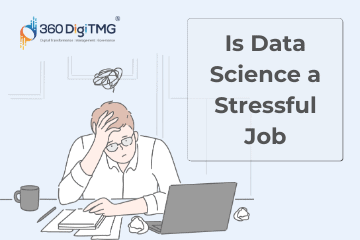 Starting On
A data scientist's attitude towards his work? Do they find joy in reaching goals or do they regard their professions to be boring?
Data science is a broad discipline where algorithms, scientific techniques, models, and analytical procedures are employed to gather necessary information and analyse findings.
Also, check this Data Science Institute in Bangalore to start a career in Data Science.
Data analytics play a key role in the fascinating field of data science by delivering informative data. They work with a tonne of sophisticated data.
The data science industry, often known as data-driven science, combines many statistical and computational disciplines to provide data for decision-making.
Let's investigate it and see what data scientists think of it. And what other individuals believe the data science sector to be like.
Why is Data Science Job said to be Stressful?
Work Environments Plays a Significant Role

The first and foremost reason is the environment that plays an essential role in individual efficiency. Typically, data scientists spend hours in a stressful work environment.

Sometimes, they work as a team and often work alone. Usually, their working hours are long compared to traditional 9-5 job routines, especially when working on a project or solving a problem to complete their project.
Bonus Tip
How can data scientists create a stress-free working environment?
A data scientist is capable of managing their work schedule in a flexible way. They can also alter the environment at work. They can help you be able to work uninterrupted.
Looking forward to becoming a Data Scientist? Check out the Data Science Course and get certified today.
Problem-Solving and Troubleshooting

A data scientist may experience sporadic interruptions while diligently working on massive data sets or tackling big data challenges.

A data scientist could work on an algorithm that doesn't function properly or as desired. You need a generalizable conclusion, but you can't since you don't know what the underlying reason is. A data scientist continuously puts out effort and invests hours in research or bug-fixing, but there is no assurance that the scientist will find a workable solution.

Thus, working long hours, using unreliable algorithms, or doing illogical investigations into any issue may upset a data scientist.

Data Collection from Different Source Makes a Data Scientist Exhausted

The result depends on the accuracy of the data. If collected data from different sources are insufficient or not accurate, how can scientists conclude the exact result?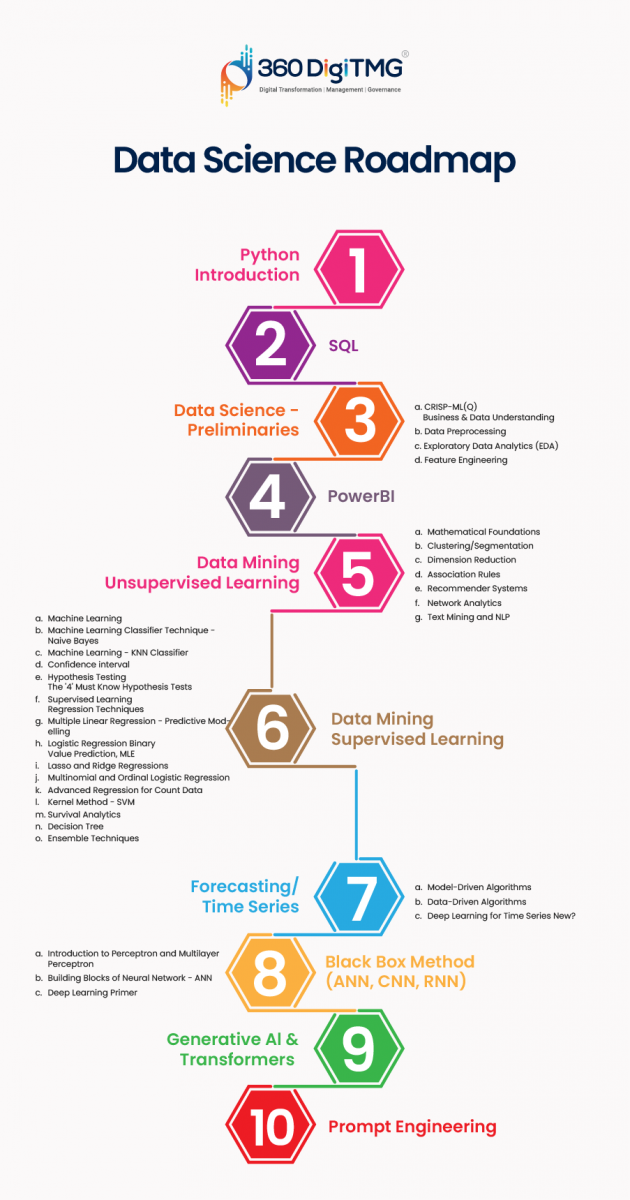 Before analyzing data, a data scientist needs to collect it from different sources and get approval from relevant authorities. Make coordination with sources, get permission from higher authorities can be stressful.
However, collecting data from big companies or huge enterprises can be a more tiring process because they have several connecting departments and are difficult to collect data.
At this stage, a data scientist needs more patience because the result depends on the quality of the data. If you pour energy into making a perfect report, but data is insufficient, the report will not be authentic.
The data collecting process becomes more stressful since you have limited access to the client's raw data and the limited access may cause an issue.
In the next phase, a data scientist has to work with developers to extract the perfect dataset and understand the implication of the data set on business. This is another exhausting process for a data scientist.
Earn yourself a promising career in data science by enrolling in the Data Science Classes in Pune offered by 360DigiTMG.

High Competition among Ambitious Data Scientists

Your worry may increase as data scientists face tougher competition for jobs. Data science is a new and ground-breaking field. On the other hand, it pays off better than other sectors.

According to statistics, data science positions continue to be well-paid. It follows that many individuals select it as a profession. The intense rivalry among eligible candidates causes stress over time.

Data Scientists Deals on Big Scales

A data scientist deals with a huge amount of data, so it is not an entry-level job. Dealing with companies and businesses, digging thousands of transactions or millions of accounts is not an easy task. As a result, a data scientist will gain powers in business or boost sales of a company.

The lengthy process also makes a data scientist more stressed. Dealing on a high level and accept the challenges makes a data scientist more powerful, but it is exhausting at the same time.

System-Wide Coordination and Collaboration

It needs stronger negotiating, time management, and communication skills to be a competent data scientist. A data scientist has to be proficient in programming, analysis, and stakeholder cooperation.

"Data scientists need to face many challenges to understand diverse perspectives from various stakeholders and to negotiate the outcomes of the result or analysis," said Navin Manaswi, a data science specialist at WoWExp. For data scientists who lack confidence or who are introverts, juggling stakeholders and talking with them can be challenging.

Soaring Expectations of Data Scientists

The soaring expectation of data scientists because they can resolve many problems makes their job challenging and stressful. A data scientist is not an entry-level job. They need to dig the entire company data which means to dig inside through thousands of transaction and account at a time.

Data scientist analysis and data-driven decisions have the potential to increase company business. They have the responsibility to carefully look for each factor that will help to evaluate the result.

Sray Agarwal, AI and ML specialist at Publicis Sapient said, "A data scientist needs to learn how to accept the nature of a job. However, it is more adventurous and exciting at the same time as compare to stressful. When you bring your problems to the workplace, so you can't solve real-world problems.
Data Scientist - Need Of Emerging Business World
Data scientists are highly valued largely because they are now necessary. As the data scientist accurately analyses data sets, the performance of the organisation is improved on all fronts.
Codes function for them as data scientists like nothing less than a magic wand. Knowing where their items are in the sales funnel is useful. A result of this is the enormous expansion of an organisation. As a result, the appropriate product may be supplied at the appropriate location. It benefits businesses to have a better understanding of client wants. They may now introduce new items thanks to this.
In a 2019 poll, 66% of participants named data science and machine learning as some of the most important characteristics for organisations supporting clusters of regression models.
Perks of Data Science Jobs at First Glance
A Unique platform between IT and Business

A data scientist has the opportunity to work in a unique position where various fields meet. To communicate with businesses, organizations and companies, collaborate with stakeholders, and bringing them up on a single platform is unique. It is very interesting to sit on a seat where you can see many pitches and relate them with each other. If you think it is stressful, you may don't have the ability to take challenges. Being a facilitator isn't adventurous or exciting?

Help to Planning the Future

Making data-driven judgements is the responsibility of a data scientist. A data scientist assists a business in making informed decisions and overcoming obstacles in the future. Data scientists work hard and do their best to drive business value. Their choice aids a firm in expanding its operations and making choices for the future. Almost all large businesses and organisations plan ahead of time. They control the market as a result. A data scientist converts the unthinkable into the feasible by making predictions about the future.

Never Feel Bored

As an aspiring data scientist, you will never get bored because you get many adventurous rides. You will continuously get new projects and different challenges, some are sake walk for you and some are hard rock. The transition between high and low never gets you bored.

Problem-Solving and Critical Thinking:

You must have problem-solving and critical thinking abilities in addition to data science knowledge if you want to be able to make better informed judgements. However, from a larger viewpoint, these abilities greatly assist you. You will be better able to cope with stress and overcome obstacles.
Want to learn more about data science? Enroll in the Best Data Science courses in Chennai to do so.
Just put an end to the discussion. Is Working as a Data Scientist Stressful Work?
You SHOULD BE THE DATA SCIENTIST, is the only response to this query after understanding all the eye-catching details of this golden field. Everyone aspires to work as a data scientist, which is the ideal job!
It has interesting characteristics and the added benefit of a well-paying work, but it also has the potential to wear you out occasionally. Data science is a young discipline. As a result, there is a tremendous need for trained data scientists worldwide.
Ignore what others are saying and follow your heart. Data science is essential since it's important for the new corporate environment.
Although their work environment may be stressful or they may occasionally feel unwell, in the grand scheme of things, their occupations are far superior to other everyday employment. They are always learning, which will boost their level of expertise and market value.
Data Science Placement Success Story
Data Science Training Institutes in Other Locations
Agra, Ahmedabad, Amritsar, Anand, Anantapur, Bangalore, Bhopal, Bhubaneswar, Chengalpattu, Chennai, Cochin, Dehradun, Malaysia, Dombivli, Durgapur, Ernakulam, Erode, Gandhinagar, Ghaziabad, Gorakhpur, Gwalior, Hebbal, Hyderabad, Jabalpur, Jalandhar, Jammu, Jamshedpur, Jodhpur, Khammam, Kolhapur, Kothrud, Ludhiana, Madurai, Meerut, Mohali, Moradabad, Noida, Pimpri, Pondicherry, Pune, Rajkot, Ranchi, Rohtak, Roorkee, Rourkela, Shimla, Shimoga, Siliguri, Srinagar, Thane, Thiruvananthapuram, Tiruchchirappalli, Trichur, Udaipur, Yelahanka, Andhra Pradesh, Anna Nagar, Bhilai, Borivali, Calicut, Chandigarh, Chromepet, Coimbatore, Dilsukhnagar, ECIL, Faridabad, Greater Warangal, Guduvanchery, Guntur, Gurgaon, Guwahati, Hoodi, Indore, Jaipur, Kalaburagi, Kanpur, Kharadi, Kochi, Kolkata, Kompally, Lucknow, Mangalore, Mumbai, Mysore, Nagpur, Nashik, Navi Mumbai, Patna, Porur, Raipur, Salem, Surat, Thoraipakkam, Trichy, Uppal, Vadodara, Varanasi, Vijayawada, Visakhapatnam, Tirunelveli, Aurangabad
Data Analyst Courses in Other Locations
ECIL, Jaipur, Pune, Gurgaon, Salem, Surat, Agra, Ahmedabad, Amritsar, Anand, Anantapur, Andhra Pradesh, Anna Nagar, Aurangabad, Bhilai, Bhopal, Bhubaneswar, Borivali, Calicut, Cochin, Dehradun, Dombivli, Durgapur, Ernakulam, Erode, Gandhinagar, Ghaziabad, Gorakhpur, Guduvanchery, Gwalior, Hebbal, Hoodi , Indore, Jabalpur, Jaipur, Jalandhar, Jammu, Jamshedpur, Jodhpur, Kanpur, Khammam, Kochi, Kolhapur, Kolkata, Kothrud, Ludhiana, Madurai, Mangalore, Meerut, Mohali, Moradabad, Pimpri, Pondicherry, Porur, Rajkot, Ranchi, Rohtak, Roorkee, Rourkela, Shimla, Shimoga, Siliguri, Srinagar, Thoraipakkam , Tiruchirappalli, Tirunelveli, Trichur, Trichy, Udaipur, Vijayawada, Vizag, Warangal, Chennai, Coimbatore, Delhi, Dilsukhnagar, Hyderabad, Kalyan, Nagpur, Noida, Thane, Thiruvananthapuram, Uppal, Kompally, Bangalore, Chandigarh, Chromepet, Faridabad, Guntur, Guwahati, Kharadi, Lucknow, Mumbai, Mysore, Nashik, Navi Mumbai, Patna, Pune, Raipur, Vadodara, Varanasi, Yelahanka
Navigate to Address
360DigiTMG - Data Science Course, Data Scientist Course Training in Chennai
D.No: C1, No.3, 3rd Floor, State Highway 49A, 330, Rajiv Gandhi Salai, NJK Avenue, Thoraipakkam, Tamil Nadu 600097
1800-212-654-321