Data Science in the Insurance Industry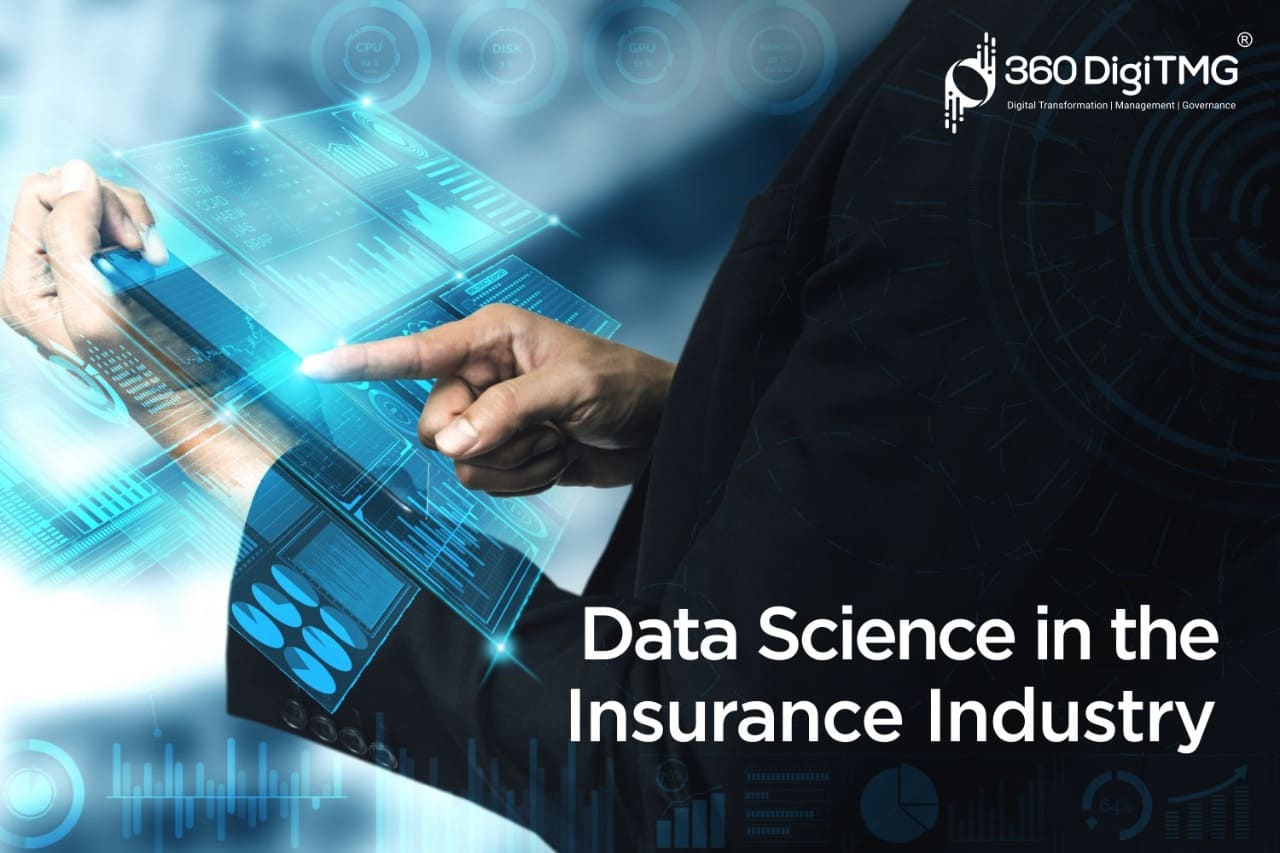 Introduction
Data is the engine that powers the insurance sector. In 1688, a coffee shop in London that is today known as Lloyds of London served as the insurance industry's first location. It is the market that first began keeping data and using it to assess and analyse marine dangers.
Data and the law of big numbers have long been important in the insurance sector. The businesses with the best data make effective use of it for pricing and underwriting.
Also, check this Data Science Institute in Bangalore to start a career in Data Science.
Role of an Actuary and a Data Scientist
Actuary in an Insurance company works with historical data to anticipate an event and to quantify the value of that event. It would not be wrong to say Actuaries were/are the original data scientists as they have been working with data for centuries now. However, the tools, techniques, and technologies used by the Data Scientist today are more advanced than the traditional methods used by Actuaries. Data scientists use Coding, Visualization, and Machine Learning techniques whereas Actuaries mostly rely on the old models and tables for their workings. Having said that, the essence of what they both do is the same which is to extract the truth from data and to predict something about the future.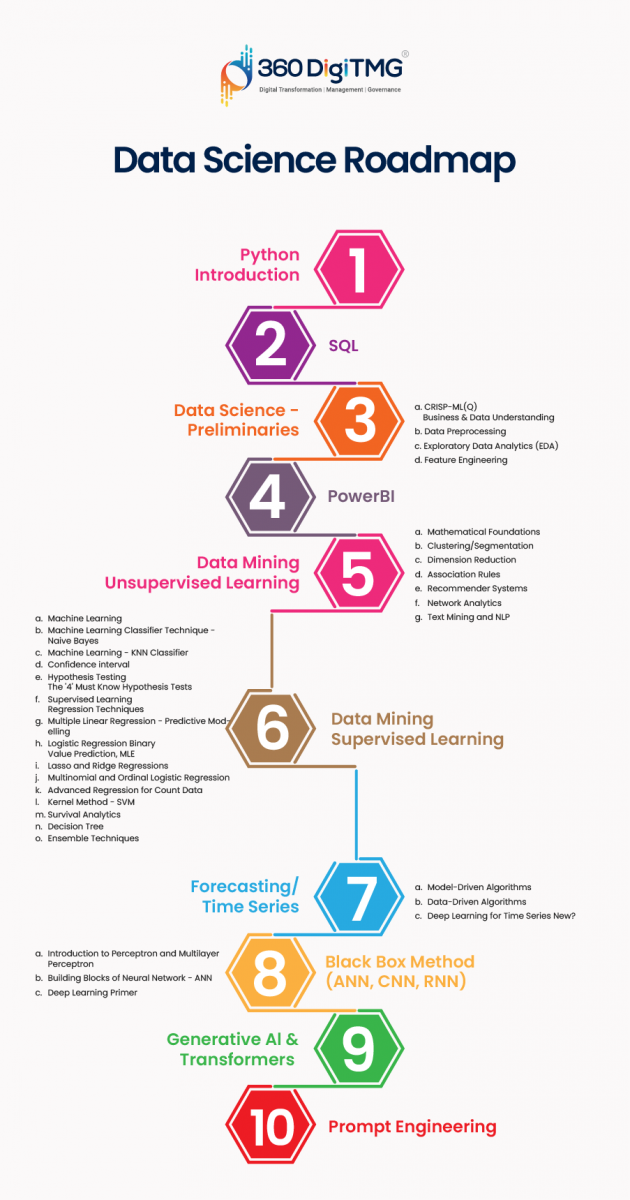 Digitization in the Insurance Industry
Due to its enormous size and outdated systems, the insurance business has a reputation for being infamously sluggish to adopt new technologies. It's interesting to note that this industry's digital development is being driven by its consumers. Insurance businesses are changing and adapting to meet the needs of the millennial generation as a result of their expectations.
Customers are what are accelerating this industry's digital growth. Insurance businesses are being forced to alter and adapt as a result of millennials' high expectations.
Customers now prioritise buying the greatest experience above the best product, which is causing insurance firms to stop creating products that are just based on risk and instead focus on building more preventative and predictive goods.
Become a Data Scientist with 360DigiTMG Data Science course in Hyderabad Get trained by the alumni from IIT, IIM, and ISB.
Learn the core concepts of Data Science Course video on YouTube:
How Data Science can be used in an Insurance Company
An example would be a Health Insurance policy. Traditionally health insurance policy is sold on a pure risk model where any medical claim is reimbursed after hospitalization. The only touchpoint usually in this traditional model is when the product is sold and at the time of claim payout. However, in a modern health insurance policy, the focus is shifted to keeping the customer healthy so that the claims rate is minimized. In this model, the touchpoint with the customers is constantly maintained from selling the policy till the claim is paid through the renewal of the policy. This communication is maintained through the various Health APPs and trackers which record the customer's physical activity and vitals. The customer not only gets the best experience in this case but also get rewarded for staying healthy by way of reduced premiums at the time of renewal.
Want to learn more about data science? Enroll in the Best Data Science courses in Chennai to do so.
Uses of Data Science in the Insurance Industry
In the insurance sector, data science is mostly used to support timely decision-making by the firm. Broadly, Data Science will help Insurance companies in:
Understanding the risks better
Acquiring the right risks
Personalize risk pricing
Pay the rightful claims
Personalize claims service
Customer acquisition and retentions
Enhance operational efficiencies
Development of new products
Are you looking to become a Data Scientist? Go through 360DigiTMG's PG Diploma in Data Science and Artificial Intelligence!.
Challenges
Insurance businesses are still having trouble completely embracing technology and transitioning to a data-driven industry. An insurance firm may have problems such as a lack of exact and thorough transactional data, inconsistent data, and a lack of interest in spending money on technologies that may improve the quality of the data. The lack of skilled workers is another major issue that businesses must deal with. Finding resources with a strong grasp of the company as well as data, arithmetic, and algorithms is difficult.
Conclusion
As a Data Scientist, you have more opportunities and capabilities today of gathering more data be it from Sensors, IoT devices, Smart Cars, Smart Homes, etc. which will help enable in creating more innovative insurance solutions.
Data Science Placement Success Story
Data Science Training Institutes in Other Locations
Agra
,
Ahmedabad
,
Amritsar
,
Anand
,
Anantapur
,
Bangalore
,
Bhopal
,
Bhubaneswar
,
Chengalpattu
,
Chennai
,
Cochin
,
Dehradun
,
Malaysia
,
Dombivli
,
Durgapur
,
Ernakulam
,
Erode
,
Gandhinagar
,
Ghaziabad
,
Gorakhpur
,
Gwalior
,
Hebbal
,
Hyderabad
,
Jabalpur
,
Jalandhar
,
Jammu
,
Jamshedpur
,
Jodhpur
,
Khammam
,
Kolhapur
,
Kothrud
,
Ludhiana
,
Madurai
,
Meerut
,
Mohali
,
Moradabad
,
Noida
,
Pimpri
,
Pondicherry
,
Pune
,
Rajkot
,
Ranchi
,
Rohtak
,
Roorkee
,
Rourkela
,
Shimla
,
Shimoga
,
Siliguri
,
Srinagar
,
Thane
,
Thiruvananthapuram
,
Tiruchchirappalli
,
Trichur
,
Udaipur
,
Yelahanka
,
Andhra Pradesh
,
Anna Nagar
,
Bhilai
,
Borivali
,
Calicut
,
Chandigarh
,
Chromepet
,
Coimbatore
,
Dilsukhnagar
,
ECIL
,
Faridabad
,
Greater Warangal
,
Guduvanchery
,
Guntur
,
Gurgaon
,
Guwahati
,
Hoodi
,
Indore
,
Jaipur
,
Kalaburagi
,
Kanpur
,
Kharadi
,
Kochi
,
Kolkata
,
Kompally
,
Lucknow
,
Mangalore
,
Mumbai
,
Mysore
,
Nagpur
,
Nashik
,
Navi Mumbai
,
Patna
,
Porur
,
Raipur
,
Salem
,
Surat
,
Thoraipakkam
,
Trichy
,
Uppal
,
Vadodara
,
Varanasi
,
Vijayawada
,
Vizag
,
Tirunelveli
,
Aurangabad
Data Analyst Courses in Other Locations
ECIL
,
Jaipur
,
Pune
,
Gurgaon
,
Salem
,
Surat
,
Agra
,
Ahmedabad
,
Amritsar
,
Anand
,
Anantapur
,
Andhra Pradesh
,
Anna Nagar
,
Aurangabad
,
Bhilai
,
Bhopal
,
Bhubaneswar
,
Borivali
,
Calicut
,
Cochin
,
Chengalpattu
,
Dehradun
,
Dombivli
,
Durgapur
,
Ernakulam
,
Erode
,
Gandhinagar
,
Ghaziabad
,
Gorakhpur
,
Guduvanchery
,
Gwalior
,
Hebbal
,
Hoodi
,
Indore
,
Jabalpur
,
Jaipur
,
Jalandhar
,
Jammu
,
Jamshedpur
,
Jodhpur
,
Kanpur
,
Khammam
,
Kochi
,
Kolhapur
,
Kolkata
,
Kothrud
,
Ludhiana
,
Madurai
,
Mangalore
,
Meerut
,
Mohali
,
Moradabad
,
Pimpri
,
Pondicherry
,
Porur
,
Rajkot
,
Ranchi
,
Rohtak
,
Roorkee
,
Rourkela
,
Shimla
,
Shimoga
,
Siliguri
,
Srinagar
,
Thoraipakkam
,
Tiruchirappalli
,
Tirunelveli
,
Trichur
,
Trichy
,
Udaipur
,
Vijayawada
,
Vizag
,
Warangal
,
Chennai
,
Coimbatore
,
Delhi
,
Dilsukhnagar
,
Hyderabad
,
Kalyan
,
Nagpur
,
Noida
,
Thane
,
Thiruvananthapuram
,
Uppal
,
Kompally
,
Bangalore
,
Chandigarh
,
Chromepet
,
Faridabad
,
Guntur
,
Guwahati
,
Kharadi
,
Lucknow
,
Mumbai
,
Mysore
,
Nashik
,
Navi Mumbai
,
Patna
,
Pune
,
Raipur
,
Vadodara
,
Varanasi
,
Yelahanka
Navigate to Address
360DigiTMG - Data Science Course, Data Scientist Course Training in Chennai
D.No: C1, No.3, 3rd Floor, State Highway 49A, 330, Rajiv Gandhi Salai, NJK Avenue, Thoraipakkam, Tamil Nadu 600097
1800-212-654-321