5 Applications of Data Science in Finance and Insurance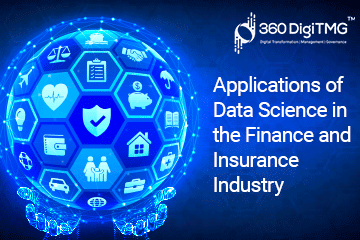 What is Data Science?
For talented computer science practitioners, Data science is one of the most promising and lucrative disciplines. Every field that man is aware of uses data in some way. This information may be used effectively and efficiently to draw conclusions that will help in decision-making. The term "data" in this context refers to the numerous spreadsheets, enormous amounts of data, and other statistics. These must be rigorously examined, and any conclusions drawn must be written up as reports. The management team then receives these reports and discusses the conclusions made. This is a tried-and-true method that has significantly raised production levels for many businesses over the years.
Over the past several years, there have been numerous, in-depth talks on the advantages of data science. Data science has developed into a discipline that has a lot of potential. In the financial sector, data science has several uses. One of the first fields where many large-scale applications of data science were discovered is the finance sector. The primary uses of data science in the fields of finance, insurance, and banking are described in this article.
Earn yourself a promising career in data science by enrolling in the Data Science Classes in Pune offered by 360DigiTMG.
Major Applications of Data Science in the Finance and Insurance Industry
Ever since the advent of money, people have striven to manage it efficiently. The ancient Greeks and Romans use their temples as their Banks as well. This was primarily because these temples ensured the safety of people's hard-earned money. Soon, storing money wasn't enough. People wanted more from banks. This led to the large scale development of the finance industry. The finance industry started growing by leaps and bounds. From an industry for the people, the finance industry started focusing on large scale income. Soon income and profit became the watchwords for the finance industry.
In the long run, many finance organisations discovered that their clients were smarter than they were. These customers also had a strong desire to outwit banks and other lenders in any way feasible. Banks turned to historical data analysis to identify predicted patterns from earlier years to stop this loss of money. This was arguably the start of data science (although it wasn't called that at the time). This growth quickly became a potential source of employment.
In their search for new career options, many experts discovered data science, a lively branch of computer science. Finance itself is an expression of data on several levels. Additionally, this information is about money, which is crucial for finance companies. It is clear from the brevity of the history above that data science was in use before it was recognised as a separate field of computer science.
Looking forward to becoming a Data Scientist? Check out the Data Science Course and get certified today.
1. Customer Data Management:
Learn the core concepts of Data Science Course video on Youtube:
Large volumes of data are needed by and processed by all the main financial organisations. This calls for challenging data science applications on several levels. The incorporation of big data, or data in vast quantities, has completely changed the financial sector. Numerous high-end banks frequently have millions of clients. Additionally, the banking and financial sector has experienced a massive increase in clients in recent years.
This is because other businesses insist on using banks to carry out their transactions. Banks are crucial in a wide range of activities and enterprises, from wages to cashbacks. The data that is generated by all of these transactions is something to keep in mind. If maintained properly, this data can act as a storehouse for consumer information for the banks. Banks have resorted to using data scientists in their higher echelons for this reason.
These data specialists work on managing and processing customer data. The management team may improve choices and boost profitability by using the numerous conclusions made by the data scientists. The management of data, whether organised or not, is a challenge for banks. There is a lot of data to be obtained, regardless of the sort of data.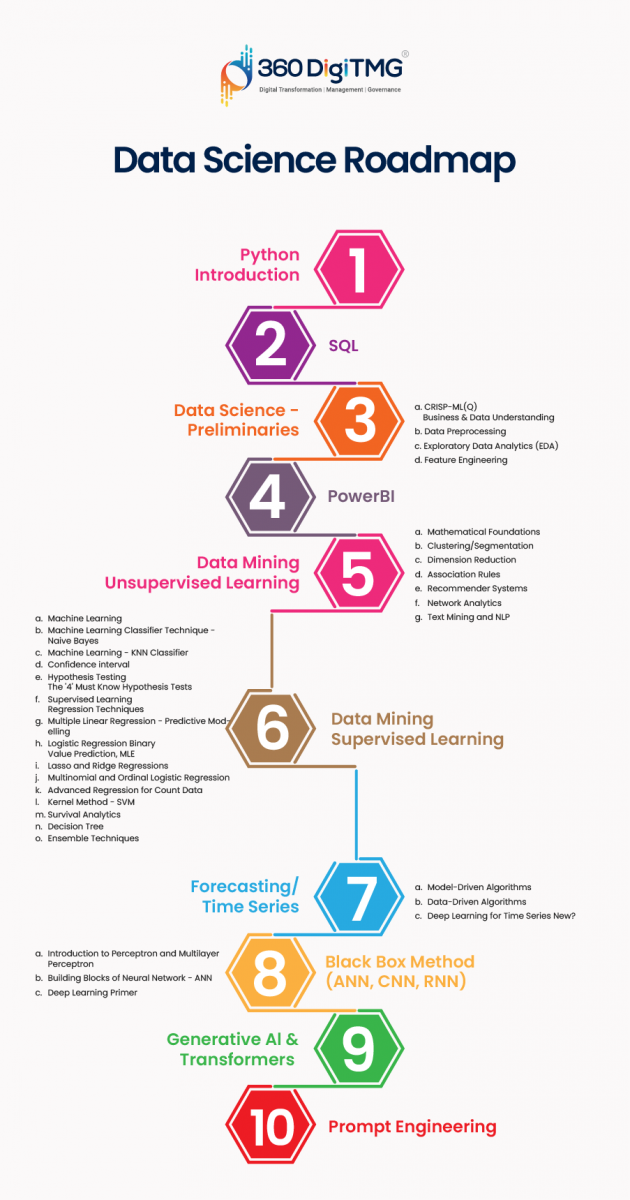 2. Personalized Services:
Another important avenue, where data science finds application is the services sector. A customer always expects a firm to pay more attention to his/her needs. This wish is realized by the means of personalized services, provided by banks and other financial firms. From the calls seeking customers to enroll in new policies to personal SMS alerts, there is a lot of personal services to provide. This job of providing individual customers with services can be a tedious task for a group of employees.
Data science provides an elegant solution to such problems. By rifling through the customer data collected over periods, intelligent algorithms have been created. These algorithms determine the frequency of services and customers, who require personal help. This has considerably broadened the horizons of the various financial institutions. Many banking firms use a variety of techniques to collect customer information and promote interaction with the customer.
Top Financial institutions have also started relying on rapidly developing computer technology. A combination of natural language processing and speech recognition has seemed to work wonders even in the banking and finance industry. By providing personalized services, financial institutions will be able to determine the level and frequency of interaction, which can bring more profit.
3. Risk Analysis and Management:
A significant area of finance and banking is insurance. People do tend to resort to the insurance industry over time for a variety of reasons, from psychology to worry for loved ones. Many financial institutions started to have serious concerns about the rapidly expanding insurance industry. The insurance companies soon started to lose a lot of money as consumers started taking advantage of numerous loopholes.
Insurance firms started to select their clients more carefully in an effort to stop this loss of earnings. However, this notion did create a tonne of brand-new issues. The insurance companies have no idea who to pick or how to lower risks. The emergence of data science corrected this. The insurance companies developed risk management models utilising consumer data from prior years. The creditworthiness of the clients was then assessed using these models.
Reduced risks and improved resource management were assured by this approach. There are several hazards in the insurance industry. This includes both clients and rivals. Predicting these hazards and prioritising them are both part of risk management. This can guarantee that a specific company does not lose a significant amount of money.
Also, check this Data Science Institute in Bangalore to start a career in Data Science.
4. Real-Time Analytics:
Traditionally, business analytics has been used predominantly in banking and finance. Traditional analytics involved the processing of historical data collected over some time. This was quite useful in the initial stages. The changes in technology and the rise of the digital era requires the processing of real-time data. For this purpose, real-time analytics is performed. Real-time analytics helps keep the business updated the entire time.
It also helps solve any issue that may arise due to the latency in the data collected. The modernization of the financial sector has resulted in cut-throat competition between contemporary financial institutions. To maintain an edge over various competitors, real-time analytics is important. Real-time analytics is also a subset of data science. It involves processing data collected in real-time (parallel to the real world).
Modern banking and payment gateways are heavily dependent on real-time data collection and analytics. Real-time analytics is important for tracking customer details and status. Details like the account activity and credit score can be kept in check. This has promoted profitability and productivity. The development of modern technology has also contributed to the rise in real-time applications.
5. Fraud Detection:
For both large and small financial institutions, fraud is a major risk. Despite the safeguards, frauds still occasionally occur. Losses, however, might result from this. Banks have made extensive use of data science approaches to find the fraudsters and stop the loss. Fraud detection and prevention may very well be one of the main causes for the growth of data science and other technologies in the banking business, if one were to look into these issues.
Numerous people and organisations have committed willful fraud and ruined numerous financial assets by taking advantage of the different technological flaws. However, fraud has also been significantly reduced because to current technologies. Fraud with credit cards is one instance. The extremely robust and intricate set of algorithms used has made credit card theft virtually impossible. Even if scammers succeed in defeating the numerous defence mechanisms, the algorithms are created to warn and freeze the individual account to prevent losses. By grouping questionable data, other technological advancements, particularly machine learning, can be utilised to forecast fraud. Additionally, it can notify management of the data's dubious character so that they can launch different investigations into the probability of fraud.
Want to learn more about data science? Enroll in the Best Data Science courses in Chennai to do so
Data Science Placement Success Story
Data Science Training Institutes in Other Locations
Agra
,
Ahmedabad
,
Amritsar
,
Anand
,
Anantapur
,
Bangalore
,
Bhopal
,
Bhubaneswar
,
Chengalpattu
,
Chennai
,
Cochin
,
Dehradun
,
Malaysia
,
Dombivli
,
Durgapur
,
Ernakulam
,
Erode
,
Gandhinagar
,
Ghaziabad
,
Gorakhpur
,
Gwalior
,
Hebbal
,
Hyderabad
,
Jabalpur
,
Jalandhar
,
Jammu
,
Jamshedpur
,
Jodhpur
,
Khammam
,
Kolhapur
,
Kothrud
,
Ludhiana
,
Madurai
,
Meerut
,
Mohali
,
Moradabad
,
Noida
,
Pimpri
,
Pondicherry
,
Pune
,
Rajkot
,
Ranchi
,
Rohtak
,
Roorkee
,
Rourkela
,
Shimla
,
Shimoga
,
Siliguri
,
Srinagar
,
Thane
,
Thiruvananthapuram
,
Tiruchchirappalli
,
Trichur
,
Udaipur
,
Yelahanka
,
Andhra Pradesh
,
Anna Nagar
,
Bhilai
,
Borivali
,
Calicut
,
Chandigarh
,
Chromepet
,
Coimbatore
,
Dilsukhnagar
,
ECIL
,
Faridabad
,
Greater Warangal
,
Guduvanchery
,
Guntur
,
Gurgaon
,
Guwahati
,
Hoodi
,
Indore
,
Jaipur
,
Kalaburagi
,
Kanpur
,
Kharadi
,
Kochi
,
Kolkata
,
Kompally
,
Lucknow
,
Mangalore
,
Mumbai
,
Mysore
,
Nagpur
,
Nashik
,
Navi Mumbai
,
Patna
,
Porur
,
Raipur
,
Salem
,
Surat
,
Thoraipakkam
,
Trichy
,
Uppal
,
Vadodara
,
Varanasi
,
Vijayawada
,
Vizag
,
Tirunelveli
,
Aurangabad
Data Analyst Courses in Other Locations
ECIL
,
Jaipur
,
Pune
,
Gurgaon
,
Salem
,
Surat
,
Agra
,
Ahmedabad
,
Amritsar
,
Anand
,
Anantapur
,
Andhra Pradesh
,
Anna Nagar
,
Aurangabad
,
Bhilai
,
Bhopal
,
Bhubaneswar
,
Borivali
,
Calicut
,
Cochin
,
Chengalpattu
,
Dehradun
,
Dombivli
,
Durgapur
,
Ernakulam
,
Erode
,
Gandhinagar
,
Ghaziabad
,
Gorakhpur
,
Guduvanchery
,
Gwalior
,
Hebbal
,
Hoodi
,
Indore
,
Jabalpur
,
Jaipur
,
Jalandhar
,
Jammu
,
Jamshedpur
,
Jodhpur
,
Kanpur
,
Khammam
,
Kochi
,
Kolhapur
,
Kolkata
,
Kothrud
,
Ludhiana
,
Madurai
,
Mangalore
,
Meerut
,
Mohali
,
Moradabad
,
Pimpri
,
Pondicherry
,
Porur
,
Rajkot
,
Ranchi
,
Rohtak
,
Roorkee
,
Rourkela
,
Shimla
,
Shimoga
,
Siliguri
,
Srinagar
,
Thoraipakkam
,
Tiruchirappalli
,
Tirunelveli
,
Trichur
,
Trichy
,
Udaipur
,
Vijayawada
,
Vizag
,
Warangal
,
Chennai
,
Coimbatore
,
Delhi
,
Dilsukhnagar
,
Hyderabad
,
Kalyan
,
Nagpur
,
Noida
,
Thane
,
Thiruvananthapuram
,
Uppal
,
Kompally
,
Bangalore
,
Chandigarh
,
Chromepet
,
Faridabad
,
Guntur
,
Guwahati
,
Kharadi
,
Lucknow
,
Mumbai
,
Mysore
,
Nashik
,
Navi Mumbai
,
Patna
,
Pune
,
Raipur
,
Vadodara
,
Varanasi
,
Yelahanka
Navigate to Address
360DigiTMG - Data Analytics, Data Science Course Training Hyderabad
2-56/2/19, 3rd floor, Vijaya Towers, near Meridian School, Ayyappa Society Rd, Madhapur, Hyderabad, Telangana 500081
099899 94319