Home / Blog / Data Science / Data Science Course: To What Extent Does The Domain Knowledge Has Importance In It?
Data Science Course: To What Extent Does The Domain Knowledge Has Importance In It?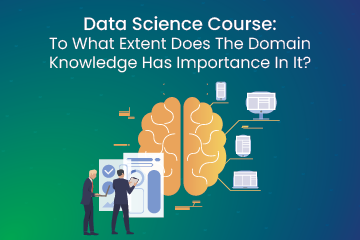 Nowadays, more and more businesses realize the benefits of data-driven technologies like automation and artificial intelligence. Consequently, there is a rising demand for highly trained and qualified data scientists. IBM figures show that over the next few years, demand for data scientists will rise by 28%. Data science is more vital than ever, thanks to technological advancements and the globalization of enterprises. Businesses rely on the information provided by data scientists to make wise decisions about how to run their operations. If you've ever enjoyed math, statistics, or dealing with data and information, data science may be a great job. And now is the ideal time to start learning data science because there are so many job openings in the industry.
The term "domain knowledge" in data science refers to a general understanding of the subject matter or setting in which data science techniques are used. The study of methods used to model data, get insights from data, and make decisions using that data can be considered data science as a discipline. They are general tools useful in various fields, including engineering, law, medicine, finance, etc.
What is a Data Science Course?
Data Science is the "hottest job of the 21st century," according to the tech sector, and everyone is talking about it. The future of (AI's) artificial intelligence lies in data science. It is a combination of skills in numerous tools, algorithms, and statistics that you may use to find patterns and trends that may be very useful to organizations. In addition, data science is transforming how companies use their data to uncover practical insights that could significantly improve the effectiveness of their operations and boost their profits.
What has made this field so relevant today? The exponential rise of data holds the key to the solution. Every day, we generate and consume enormous amounts of data. And in today's economy, this data serves as the new fuel for enterprises and sectors. The "hottest position in the industry" right now is data science, which is the science of gathering, managing, and organizing this data to produce hidden patterns and trends that can address problems that have gone unsolved up until now. Businesses and sectors require experts to handle, manage, analyze, and comprehend data trends.
Knowing the benefits of this vocation is essential because many want to enroll in a data science course to become data scientists. This post will explore the benefits of taking a data science course to improve your skills and work towards becoming a data scientist.
Are you looking to become a Data Scientist? Go through 360DigiTMG's PG Diploma in Data Science and Artificial Intelligence!.
Why Enroll in a Data Science Course?
The field of data science is quickly growing, and more businesses are beginning to see the benefits of hiring data scientists. Indeed.com reports that during the last three years, the number of job ads for data scientists has surged by 75%. The demand for data scientists is high, yet the competition is frequently intense. Because data science may also be a lucrative job field, more people are doing what they can to get trained in it and stand out from other applicants. In other words, you must possess the required education if you're serious about pursuing a career in data science.
Enrolling in a recognized data science course that can teach you everything you need to thrive in the profession, from the foundations to advanced abilities, is the first step in being certified as a data scientist. Enrolling in a structured, approved program that offers training from business professionals and that, upon completion, can grant you a professional certification is the ideal approach to studying data science. It is true even though there are many excellent free internet tools available. The Data Scientist course Program from 360digiTMG is an attractive choice if you're seeking a course that keeps students up to speed with recent data science developments and emphasizes practical knowledge in its training.
What is one of the benefits of obtaining a data science certification? Today, the vast majority of data science courses are delivered online. It makes securing certification and learning a new skill more convenient than ever. Online classes are the only learning technique that provides the level of flexibility that online classes do. You can choose a course schedule that fits your other responsibilities, work at your own speed, and study whenever you like. Additionally, you can do your coursework anywhere worldwide using any approved device and a reliable internet connection.
Learn the core concepts of Data Science Course video on YouTube:
What is Domain knowledge?
In contrast to general knowledge, domain knowledge is understanding a particular, specialized discipline, career, or activity. In other words, domain knowledge refers to the ability held by professionals or subject-matter experts in a specific area.
One can use Domain knowledge to refer to detailed information about a specific environment in which the target system operates.
Organizations value domain knowledge since it is typically specialized expertise acquired from software engineers. The software can be transformed and specialized for a particular field when an expert has domain knowledge and can translate that information into computer programs and operational data, making it incredibly helpful for end users.
With the technology currently on the market, ensuring software is especially suited for your audience can set you apart from rivals. Domain expertise is significant and in demand because of this.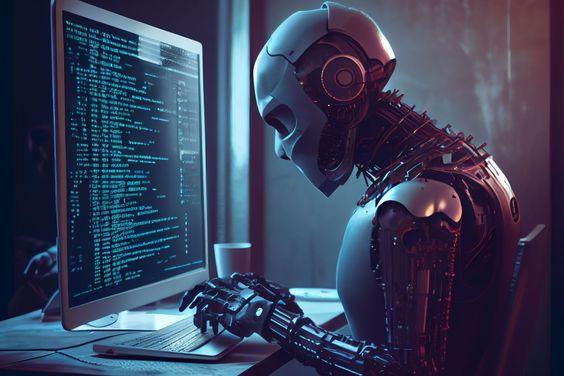 Looking forward to becoming a Data Scientist? Check out the Data Science Course and get certified today.
How Does Domain Knowledge Benefit a Business?
In contrast to what was previously stated, take note of how few competitors in a Kaggle tournament have in-depth topic matter knowledge. Nevertheless, despite being absent, they continue to win competitions one after another with high rankings on the leaderboards.
And the reason for this is that, fortunately, someone somewhere thought ahead and made making forecasts easier. High-level predictive analysis frameworks, like Scikit-Learn, thereby take care of the majority of the time-consuming backend tasks. But even with default settings, the libraries are powerful enough to deliver amazingly precise results. Any Tom, Dick, or Harry can train a model on the dataset and submit it to Kaggle with just a few lines of code, quickly attaining at least a top 50% score on the leaderboard.
On the other hand, firms need help to maintain their position in the market while operating under severe financial and time limitations. Not to mention, they are in the business to sustainably increase their own profit margin. Additionally, investing in developing an algorithm specifically for their industry internally is typically not financially practical for most firms. They consequently fill the critical Data Science position in the hopes that the new hire will help them resolve their problem. In addition, if an opportunity arises, grasp it or pursue it.
Also, check this Data Science Institute in Bangalore to start a career in Data Science.
Importance of Domain Knowledge in Data Science Course:
We will talk about domain knowledge's relevance to each step of the data science process in this section. The four sub-processes that make up the data science process are listed below.
Problem Definition: Identifying the issue that needs to be resolved is the first step in any data science project. It entails setting the appropriate performance requirements after providing a general overview of the situation. For a straightforward issue like predicting credit default, where the problem definition is as essential as estimating the likelihood of default based on information on previous borrowers, defining the problem is an easy first step. Consider a situation in robotics or medicine where a person with the necessary subject expertise can articulate the pattern they are searching for in the data.
Feature Engineering and Data Cleaning: Most data that is gathered, regardless of the field, is rarely accurate and usable. Data cleaning and feature engineering are used to prepare the data for modeling. It involves altering the data for data cleaning and feature engineering. Data that has been incorrectly converted can produce false findings. Additionally, selecting the features from the data that will have the most significant predictive potential requires domain knowledge.
Model Construction: Fitting a model to data is the first step in the modeling process. The problem identified in the first stage is resolved using the model created here. The effectiveness of the data science process depends on selecting an acceptable model. Again, the selection is based on the application area and is made better by in-depth domain expertise.
Performance Measurement: The last step in the data science process, performance measurement, examines how the model performs on new data or data that wasn't used when it was being developed. Again, the selection of performance thresholds and measures is mostly influenced by subject expertise.
The Advantages of Data Science Courses:
1. Career development:
If you want to jumpstart your career, earning your data science certification is an essential first step. A professional certificate from an advanced data science school can still help you improve in your job, stand out from the competition, and even increase your earning potential even if you already have experience with data science. Business Wire found in a survey that professionals often received wage increases of 20% to 40% after becoming certified.
2. Flexibility, independence, and choices:
If you're trying to become certified in a career where you'll always have many possibilities and always stay energized in your line of work, data science is the route. Healthcare, banking, retail, and entertainment are just a few industries that use data science to its full potential. In reality, almost every business sector today is realizing the value of data and the necessity for skilled data scientists.
3. Structured education program:
Some people brush up on their abilities by reading blogs and websites' tips and tricks or by viewing free online videos. Despite the fact that these resources may come from reputable sources, they do not follow a systematic learning process. When you decide to learn on your own, it usually takes a lot of discipline to commit to learning what is required to succeed as a data scientist. Students receive all the information they require to master data science logically and systematically from a structured educational program.
4. Get to know about the most common data science tools:
Data scientists continually use cutting-edge tools to perform their tasks more effectively, as data science is a field that is constantly growing. You need to sign up for a data science course to become familiar with all the widely used data science technologies today. But any data scientist must have this capability. It's crucial to broaden your skill set and learn about all the many data science tools available if you're used to only utilizing a few because different firms utilize various tools.
5. How to use theoretical principles to solve business issues:
Different theoretical concepts can be learned from books, films, and college courses. However, only a practical certification program, like 360digiTMG's Big Data and Data Science Master's Program, would have business professionals present examples of how to apply those ideas to real-world issues.
6. Keeps you updated on the most recent industry trends:
You'll be able to stay current on the most recent developments in the field by enrolling in a data science course. Developing new skills is essential if you want to learn more. Finding this information from many sources can be difficult, though, if you already have other obligations, like a full-time job. Therefore, enrolling in a data science course at an approved university is typically more effective for enhancing your learning experience.
Become a Data Scientist with 360DigiTMG Data Science course in Hyderabad Get trained by the alumni from IIT, IIM, and ISB.
How does one Develop Domain Knowledge?
A long-term career strategy depends on developing domain knowledge. However, how can this be done?
It's critical to recognize right away that this will take time. Try to work in the same industry for a few years for this reason.
Of course, you can still change occupations or employers. For example, if you are working on applications for the insurance business, e-commerce, or real estate, stick around these areas for a while. However, when changing employment, staying around the same application area for a while is one of the elements to consider.
Working in other departments of the same organization is yet another technique for broadening your domain knowledge in a particular industry. Last but not least, every industry has its own unique literature: Look for some excellent beginner books and review articles. Usually, you need more specialization than what you need right now.
How might 360digiTMG assist you in Pursuing a Career in Data Science?
Aspirants or students who want to become all-rounders in the data science field have a lot of chances, thanks to 360digiTMG. So, enrolling in one of 360digitMG's courses to receive training in data science technologies will be a wise professional choice. It provides a variety of courses designed to give you comprehensive knowledge of the most popular and in-demand data science abilities.
Conclusion:
Any digitally-driven company loses its competitive edge if its data supply is temporarily cut off. Data scientists assist businesses in making sense of their clients, operations, and markets. It is safe to conclude that a Data Science role must prioritize domain knowledge. A firm would only locate a qualified candidate for a Data Science position if the community preached about the same thing beforehand. Nevertheless, despite all the advice, keep in mind that acquiring domain knowledge while working may be done easily, and abandoning it would be completely irresponsible.
Data Science Placement Success Story
Data Science Training Institutes in Other Locations
Agra, Ahmedabad, Amritsar, Anand, Anantapur, Bangalore, Bhopal, Bhubaneswar, Chengalpattu, Chennai, Cochin, Dehradun, Malaysia, Dombivli, Durgapur, Ernakulam, Erode, Gandhinagar, Ghaziabad, Gorakhpur, Gwalior, Hebbal, Hyderabad, Jabalpur, Jalandhar, Jammu, Jamshedpur, Jodhpur, Khammam, Kolhapur, Kothrud, Ludhiana, Madurai, Meerut, Mohali, Moradabad, Noida, Pimpri, Pondicherry, Pune, Rajkot, Ranchi, Rohtak, Roorkee, Rourkela, Shimla, Shimoga, Siliguri, Srinagar, Thane, Thiruvananthapuram, Tiruchchirappalli, Trichur, Udaipur, Yelahanka, Andhra Pradesh, Anna Nagar, Bhilai, Borivali, Calicut, Chandigarh, Chromepet, Coimbatore, Dilsukhnagar, ECIL, Faridabad, Greater Warangal, Guduvanchery, Guntur, Gurgaon, Guwahati, Hoodi, Indore, Jaipur, Kalaburagi, Kanpur, Kharadi, Kochi, Kolkata, Kompally, Lucknow, Mangalore, Mumbai, Mysore, Nagpur, Nashik, Navi Mumbai, Patna, Porur, Raipur, Salem, Surat, Thoraipakkam, Trichy, Uppal, Vadodara, Varanasi, Vijayawada, Visakhapatnam, Tirunelveli, Aurangabad
Data Analyst Courses in Other Locations
ECIL, Jaipur, Pune, Gurgaon, Salem, Surat, Agra, Ahmedabad, Amritsar, Anand, Anantapur, Andhra Pradesh, Anna Nagar, Aurangabad, Bhilai, Bhopal, Bhubaneswar, Borivali, Calicut, Cochin, Chengalpattu , Dehradun, Dombivli, Durgapur, Ernakulam, Erode, Gandhinagar, Ghaziabad, Gorakhpur, Guduvanchery, Gwalior, Hebbal, Hoodi , Indore, Jabalpur, Jaipur, Jalandhar, Jammu, Jamshedpur, Jodhpur, Kanpur, Khammam, Kochi, Kolhapur, Kolkata, Kothrud, Ludhiana, Madurai, Mangalore, Meerut, Mohali, Moradabad, Pimpri, Pondicherry, Porur, Rajkot, Ranchi, Rohtak, Roorkee, Rourkela, Shimla, Shimoga, Siliguri, Srinagar, Thoraipakkam , Tiruchirappalli, Tirunelveli, Trichur, Trichy, Udaipur, Vijayawada, Vizag, Warangal, Chennai, Coimbatore, Delhi, Dilsukhnagar, Hyderabad, Kalyan, Nagpur, Noida, Thane, Thiruvananthapuram, Uppal, Kompally, Bangalore, Chandigarh, Chromepet, Faridabad, Guntur, Guwahati, Kharadi, Lucknow, Mumbai, Mysore, Nashik, Navi Mumbai, Patna, Pune, Raipur, Vadodara, Varanasi, Yelahanka
Navigate to Address
360DigiTMG - Data Analytics, Data Science Course Training in Chennai
D.No: C1, No.3, 3rd Floor, State Highway 49A, 330, Rajiv Gandhi Salai, NJK Avenue, Thoraipakkam, Tamil Nadu 600097
1800-212-654-321