Data Science course for Beginners in Malaysia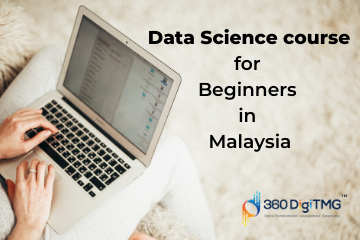 Data Science
Also, check this Data Science Institute in Bangalore to start a career in Data Science.
Data Science, a science that is using and processing enormous amounts of data, is becoming increasingly well-known as we move into the era of Big Data. The major focus of the field of data science is the discovery of previously unnoticed patterns in massive data sets. The information gathered for analysis might originate from a variety of sources, including text files, videos, and photographs. Meaningful information is retrieved from this data, which can either be in an unstructured format or a structured format, using a range of techniques including data aggregation and data mining to aid in predictive analysis and corporate decision-making.
Learn the core concepts of Data Science Course video on YouTube:
Why Learn Data Science?
Data Science specifically deals with the applications of Data Analytics and all current megatrends from social media, to mobile, to the cloud, and AI has evolved from Data Science. Data Science provides valuable information from massive amounts of complex data using various techniques, tools, algorithms, and machine learning principles. A Data Scientist can transform data into strategic and value-driven business decisions that can lead to predictions and unlock new economic value for your business. They can apply data science concepts to every aspect of life from reading to everyday habits to personal finances extra. This new wave of innovation powered by Big Data and AI is fundamentally changing the way we work. It is creating jobs, raising our standard of living, and making our lives more rewarding.
Become a Data Scientist with 360DigiTMG Data Science course in Hyderabad Get trained by the alumni from IIT, IIM, and ISB.
Demand for Data Science Certification Course
You may become a sought-after professional of the decade with a certification in data science provided you have the ability to analyse data and convey the results. Candidates with the capacity to process and analyse information will be in high demand due to the expanding volume of data and the rising use of the cloud. According to a report, the global market for data science is anticipated to reach USD 116 billion by 2023. Companies are searching for employees with analytical abilities who can study and interpret the raw data into a comprehensible manner because there is a dearth of data science experts on the market today.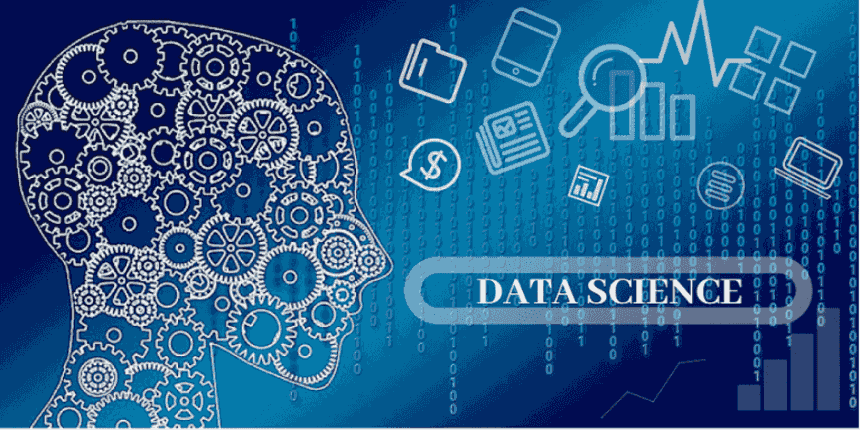 Source: https://content.techgig.com/
Are you looking to become a Data Scientist? Go through 360DigiTMG's PG Diploma in Data Science and Artificial Intelligence!.
Responsibilities of a Data Scientist
With our ever-increasing digital footprint, the world today is flooded with colossal information, and the volume of data is getting bigger every minute and there is an explosion of information. The challenge today is handling and analyzing chunks of data into meaningful facts and figures and one may wonder what to do with so much information? This is when a Data Scientist comes for your liberation. A Data Scientist will be solving problems of Data by extracting meaningful insights through a series of steps that include, gathering data from multiple sources, processing it, and then feeding it into a model, and then preparing results. They work around with several components related to statistics, mathematics, computer science, etc. He extracts and interprets data effectively using several techniques and theories including data modelling, data engineering, predictive analysis, data mining, and visualization. Many multinational organizations are on the lookout for data scientists who can solve the problems of Big Data. This mountain of data collected by companies is unlocked potential that can only be realized by a data scientist.
Want to learn more about data science? Enroll in the Best Data Science courses in Chennai to do so.
Data Science Course for Beginners in Malaysia
The 360DigiTMG, Malaysia, Data Science course is a hands-on, guided course that teaches you to the different ideas, tools, and methodologies needed to start studying data science. Given the increased need for data scientists in Malaysia, we offer a platform for individuals wishing to pursue a rewarding career in data science. Students will learn how to acquire, clean, and handle data in this introductory course by employing a strong combination of academic understanding and practical practise. All instruction is given by our team of skilled practitioners, who work with you to provide the groundwork for expanding your comprehension with clear thinking and thorough course content. Participants will graduate with the skills necessary to use data analytics, programming, and statistical analysis to address a wide range of challenges. By the end of the course, participants will be able to use data analytics, programming, and statistical modelling to address a wide range of issues utilising a variety of techniques and industry-standard tools. New batches for this course will shortly begin. Sign up now!
Data Science Placement Success Story
Data Science Training Institutes in Other Locations
Agra
,
Ahmedabad
,
Amritsar
,
Anand
,
Anantapur
,
Bangalore
,
Bhopal
,
Bhubaneswar
,
Chengalpattu
,
Chennai
,
Cochin
,
Dehradun
,
Malaysia
,
Dombivli
,
Durgapur
,
Ernakulam
,
Erode
,
Gandhinagar
,
Ghaziabad
,
Gorakhpur
,
Gwalior
,
Hebbal
,
Hyderabad
,
Jabalpur
,
Jalandhar
,
Jammu
,
Jamshedpur
,
Jodhpur
,
Khammam
,
Kolhapur
,
Kothrud
,
Ludhiana
,
Madurai
,
Meerut
,
Mohali
,
Moradabad
,
Noida
,
Pimpri
,
Pondicherry
,
Pune
,
Rajkot
,
Ranchi
,
Rohtak
,
Roorkee
,
Rourkela
,
Shimla
,
Shimoga
,
Siliguri
,
Srinagar
,
Thane
,
Thiruvananthapuram
,
Tiruchchirappalli
,
Trichur
,
Udaipur
,
Yelahanka
,
Andhra Pradesh
,
Anna Nagar
,
Bhilai
,
Borivali
,
Calicut
,
Chandigarh
,
Chromepet
,
Coimbatore
,
Dilsukhnagar
,
ECIL
,
Faridabad
,
Greater Warangal
,
Guduvanchery
,
Guntur
,
Gurgaon
,
Guwahati
,
Hoodi
,
Indore
,
Jaipur
,
Kalaburagi
,
Kanpur
,
Kharadi
,
Kochi
,
Kolkata
,
Kompally
,
Lucknow
,
Mangalore
,
Mumbai
,
Mysore
,
Nagpur
,
Nashik
,
Navi Mumbai
,
Patna
,
Porur
,
Raipur
,
Salem
,
Surat
,
Thoraipakkam
,
Trichy
,
Uppal
,
Vadodara
,
Varanasi
,
Vijayawada
,
Vizag
,
Tirunelveli
,
Aurangabad
Data Analyst Courses in Other Locations
ECIL
,
Jaipur
,
Pune
,
Gurgaon
,
Salem
,
Surat
,
Agra
,
Ahmedabad
,
Amritsar
,
Anand
,
Anantapur
,
Andhra Pradesh
,
Anna Nagar
,
Aurangabad
,
Bhilai
,
Bhopal
,
Bhubaneswar
,
Borivali
,
Calicut
,
Cochin
,
Chengalpattu
,
Dehradun
,
Dombivli
,
Durgapur
,
Ernakulam
,
Erode
,
Gandhinagar
,
Ghaziabad
,
Gorakhpur
,
Guduvanchery
,
Gwalior
,
Hebbal
,
Hoodi
,
Indore
,
Jabalpur
,
Jaipur
,
Jalandhar
,
Jammu
,
Jamshedpur
,
Jodhpur
,
Kanpur
,
Khammam
,
Kochi
,
Kolhapur
,
Kolkata
,
Kothrud
,
Ludhiana
,
Madurai
,
Mangalore
,
Meerut
,
Mohali
,
Moradabad
,
Pimpri
,
Pondicherry
,
Porur
,
Rajkot
,
Ranchi
,
Rohtak
,
Roorkee
,
Rourkela
,
Shimla
,
Shimoga
,
Siliguri
,
Srinagar
,
Thoraipakkam
,
Tiruchirappalli
,
Tirunelveli
,
Trichur
,
Trichy
,
Udaipur
,
Vijayawada
,
Vizag
,
Warangal
,
Chennai
,
Coimbatore
,
Delhi
,
Dilsukhnagar
,
Hyderabad
,
Kalyan
,
Nagpur
,
Noida
,
Thane
,
Thiruvananthapuram
,
Uppal
,
Kompally
,
Bangalore
,
Chandigarh
,
Chromepet
,
Faridabad
,
Guntur
,
Guwahati
,
Kharadi
,
Lucknow
,
Mumbai
,
Mysore
,
Nashik
,
Navi Mumbai
,
Patna
,
Pune
,
Raipur
,
Vadodara
,
Varanasi
,
Yelahanka
Navigate to Address
360DigiTMG - Data Science, IR 4.0, AI, Machine Learning Training in Malaysia
Level 16, 1 Sentral, Jalan Stesen Sentral 5, Kuala Lumpur Sentral, 50470 Kuala Lumpur, Wilayah Persekutuan Kuala Lumpur, Malaysia
+60 19-383 1378