Is It Possible To Become A Data Scientist Without Any Experience?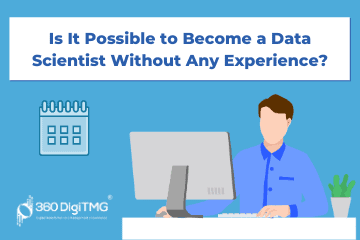 Image from pixabay
Sneak Peek:
To handle the enormous quantity of data needed to improve their plans, businesses require a specialist. A data scientist is needed for this project. Can I become a data scientist without any experience? is a common query. Because every subject demands some level of competence, the answer is simple. So how is it feasible for someone with no expertise to become a data scientist? The tale will now be told.
Primer:
Data scientists gather and maintain a tremendous amount of data, examine the data to solve problems, build algorithms, and show the data to companies' stakeholders professionally and understandably.
Is Data Science Difficult?
Whether you find working with data and statistics enjoyable or not, data science relies on your experience, interests, and skills. To create predictive models, data scientists need to learn how to code. Data science is a broad discipline with complex issues, technological know-how, large amounts of data, and subject-matter expertise. However, there are currently several methods to become a data scientist.
What is the Data Scientist's Work?
Have a grip on statistics, mathematics, and programming tools to get useful insights from gathered data
Analyze current industry mood for better campaigns and business model adoption
With the help of data models, figure out how to deliver a product to a customer
Results of data analysis deliver to the stakeholders in an easily understandable manner
Is it possible to become a Data Scientist with less or no Experience
When we consider becoming a data scientist, many obstacles come to mind, and we lack any past expertise. However, the answer to your queries is that no prior experience is necessary to become a data scientist.
Data science is a field with rapid growth. Although it is not necessary to have prior experience, one must be well-versed in the subject. If you have experience in that area, your resume will benefit.
Polish up on your math
Learn a programming language
Take on side projects
Start as a data analyst
Work hard and network harder
Explain your career transition to potential employers
Click here to explore 360DigiTMG.
Learn the core concepts of Data Science Course video on Youtube:
Action#1
Improve your Math Skills
For individuals with a quantitative background, data science is a simple profession. Plotting points on a graph is the first step in data analysis when looking for patterns and relationships between various variables. Math basics that you should be familiar with.a
Statistics
Multivariable calculus
Hypothesis testing
Data summaries and descriptive statistics
Markov chains
Regression analysis
Linear algebra
Bayesian thinking and modeling
Action#2
Must Learning one or two Programming Languages
A data science is not like other areas, in contrast to other fields. You may demonstrate your abilities in this difficult sector by providing outcomes. If you have strong arithmetic skills, you should have some familiarity with programming languages.
Python language transforms and filters unstructured and big data. Python is applicable in software development, deep learning, web development, and machine learning
R is used to solve complicated statistical and mathematical calculations
Only large companies use SAS for predictive analytics, statistical analysis, and business intelligence. Individuals do not use it because of its high rates
Through SQL, can share data across multiple tables and databases. That's why it is called a relationship management tool.
Action#3
Work on Side Projects and look for Internships
You must put some work into creating a professional and appealing résumé by freelancing on various platforms, looking for a part-time job, or applying for an internship to improve your practical abilities.
Action#4
Start working As a Data Analyst
Data scientists and data analysts have different tasks. Data analysts manage the data, but data scientists interpret the data and apply skills. So for a data scientist job, first start as a data analyst to boost your skills.
Action#5
Work Hard make strong Network
Making connections with data scientists and looking for opportunities to work with organisations that interest you are the greatest ways to learn about this area. Applying to small businesses is preferable if you lack experience in order to get experience and break into larger organisations.
Another option is to network internally while working someplace and look into the possibility of joining the data science team.
Action#6
Explain Your Career Transition Journey to Potential Employers
When applying for a job without experience, make a short section on your resume listing the courses related to the data science field, technical languages you know, projects you have done, and the skill set you have.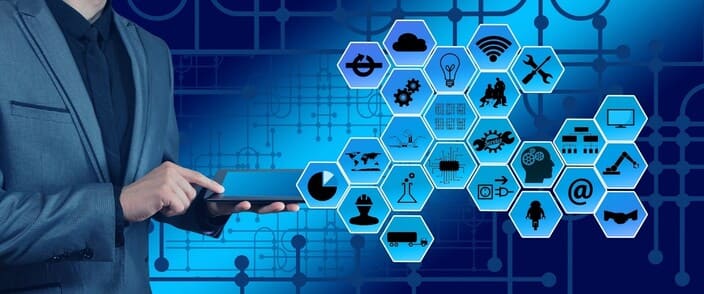 Image from pixabay
Who Should Take a Data Science Course in Bangalore?
Any person can be a data scientist if he/she knows data science, correct tools, and technologies. Experienced professionals also can do data science course in Bangalore with any educational background, including
IT Professionals
Analytics manager
Business analysts
Banking and finance professionals
Marketing managers
Supply chain network managers
Beginners or recent graduates
Data Scientist Salary by Experience:
Based on 127 salaries, entry-level data scientists may earn an average salary of Rs. 5,96,870. Based on 688 salaries, data scientists with 1-4 years of experience get an average salary of Rs. 9,02,245. Based on 76 salaries, a data scientist with 5 to 9 years of experience has an average salary of Rs. 20,19,785. These rewards consist of overtime money, bonuses, and tips.
Conclusion:
Therefore, experience is not important since a data scientist should possess a compatible set of abilities to comprehend the issue and know how to solve it. And anyone may register themselves in a data science course in Bangalore to master such abilities. However, it's crucial that you examine the many organisational difficulties after learning from the course and attempt to resolve them using your data science understanding. It will improve practical abilities.
Click here to learn Data Science Course, Data Science Course in Hyderabad, Data Science Course in Bangalore
Data Science Placement Success Story
Data Science Training Institutes in Other Locations
Agra
,
Ahmedabad
,
Amritsar
,
Anand
,
Anantapur
,
Bangalore
,
Bhopal
,
Bhubaneswar
,
Chengalpattu
,
Chennai
,
Cochin
,
Dehradun
,
Malaysia
,
Dombivli
,
Durgapur
,
Ernakulam
,
Erode
,
Gandhinagar
,
Ghaziabad
,
Gorakhpur
,
Gwalior
,
Hebbal
,
Hyderabad
,
Jabalpur
,
Jalandhar
,
Jammu
,
Jamshedpur
,
Jodhpur
,
Khammam
,
Kolhapur
,
Kothrud
,
Ludhiana
,
Madurai
,
Meerut
,
Mohali
,
Moradabad
,
Noida
,
Pimpri
,
Pondicherry
,
Pune
,
Rajkot
,
Ranchi
,
Rohtak
,
Roorkee
,
Rourkela
,
Shimla
,
Shimoga
,
Siliguri
,
Srinagar
,
Thane
,
Thiruvananthapuram
,
Tiruchchirappalli
,
Trichur
,
Udaipur
,
Yelahanka
,
Andhra Pradesh
,
Anna Nagar
,
Bhilai
,
Borivali
,
Calicut
,
Chandigarh
,
Chromepet
,
Coimbatore
,
Dilsukhnagar
,
ECIL
,
Faridabad
,
Greater Warangal
,
Guduvanchery
,
Guntur
,
Gurgaon
,
Guwahati
,
Hoodi
,
Indore
,
Jaipur
,
Kalaburagi
,
Kanpur
,
Kharadi
,
Kochi
,
Kolkata
,
Kompally
,
Lucknow
,
Mangalore
,
Mumbai
,
Mysore
,
Nagpur
,
Nashik
,
Navi Mumbai
,
Patna
,
Porur
,
Raipur
,
Salem
,
Surat
,
Thoraipakkam
,
Trichy
,
Uppal
,
Vadodara
,
Varanasi
,
Vijayawada
,
Vizag
,
Tirunelveli
,
Aurangabad
Data Analyst Courses in Other Locations
ECIL
,
Jaipur
,
Pune
,
Gurgaon
,
Salem
,
Surat
,
Agra
,
Ahmedabad
,
Amritsar
,
Anand
,
Anantapur
,
Andhra Pradesh
,
Anna Nagar
,
Aurangabad
,
Bhilai
,
Bhopal
,
Bhubaneswar
,
Borivali
,
Calicut
,
Cochin
,
Chengalpattu
,
Dehradun
,
Dombivli
,
Durgapur
,
Ernakulam
,
Erode
,
Gandhinagar
,
Ghaziabad
,
Gorakhpur
,
Guduvanchery
,
Gwalior
,
Hebbal
,
Hoodi
,
Indore
,
Jabalpur
,
Jaipur
,
Jalandhar
,
Jammu
,
Jamshedpur
,
Jodhpur
,
Kanpur
,
Khammam
,
Kochi
,
Kolhapur
,
Kolkata
,
Kothrud
,
Ludhiana
,
Madurai
,
Mangalore
,
Meerut
,
Mohali
,
Moradabad
,
Pimpri
,
Pondicherry
,
Porur
,
Rajkot
,
Ranchi
,
Rohtak
,
Roorkee
,
Rourkela
,
Shimla
,
Shimoga
,
Siliguri
,
Srinagar
,
Thoraipakkam
,
Tiruchirappalli
,
Tirunelveli
,
Trichur
,
Trichy
,
Udaipur
,
Vijayawada
,
Vizag
,
Warangal
,
Chennai
,
Coimbatore
,
Delhi
,
Dilsukhnagar
,
Hyderabad
,
Kalyan
,
Nagpur
,
Noida
,
Thane
,
Thiruvananthapuram
,
Uppal
,
Kompally
,
Bangalore
,
Chandigarh
,
Chromepet
,
Faridabad
,
Guntur
,
Guwahati
,
Kharadi
,
Lucknow
,
Mumbai
,
Mysore
,
Nashik
,
Navi Mumbai
,
Patna
,
Pune
,
Raipur
,
Vadodara
,
Varanasi
,
Yelahanka
Navigate to Address
360DigiTMG - Data Science, IR 4.0, AI, Machine Learning Training in Malaysia
Level 16, 1 Sentral, Jalan Stesen Sentral 5, Kuala Lumpur Sentral, 50470 Kuala Lumpur, Wilayah Persekutuan Kuala Lumpur, Malaysia
+60 19-383 1378