Which is the Best Course of Data Science?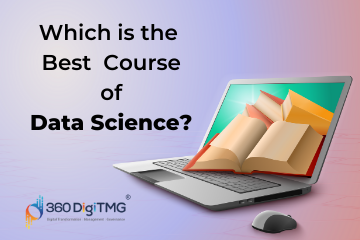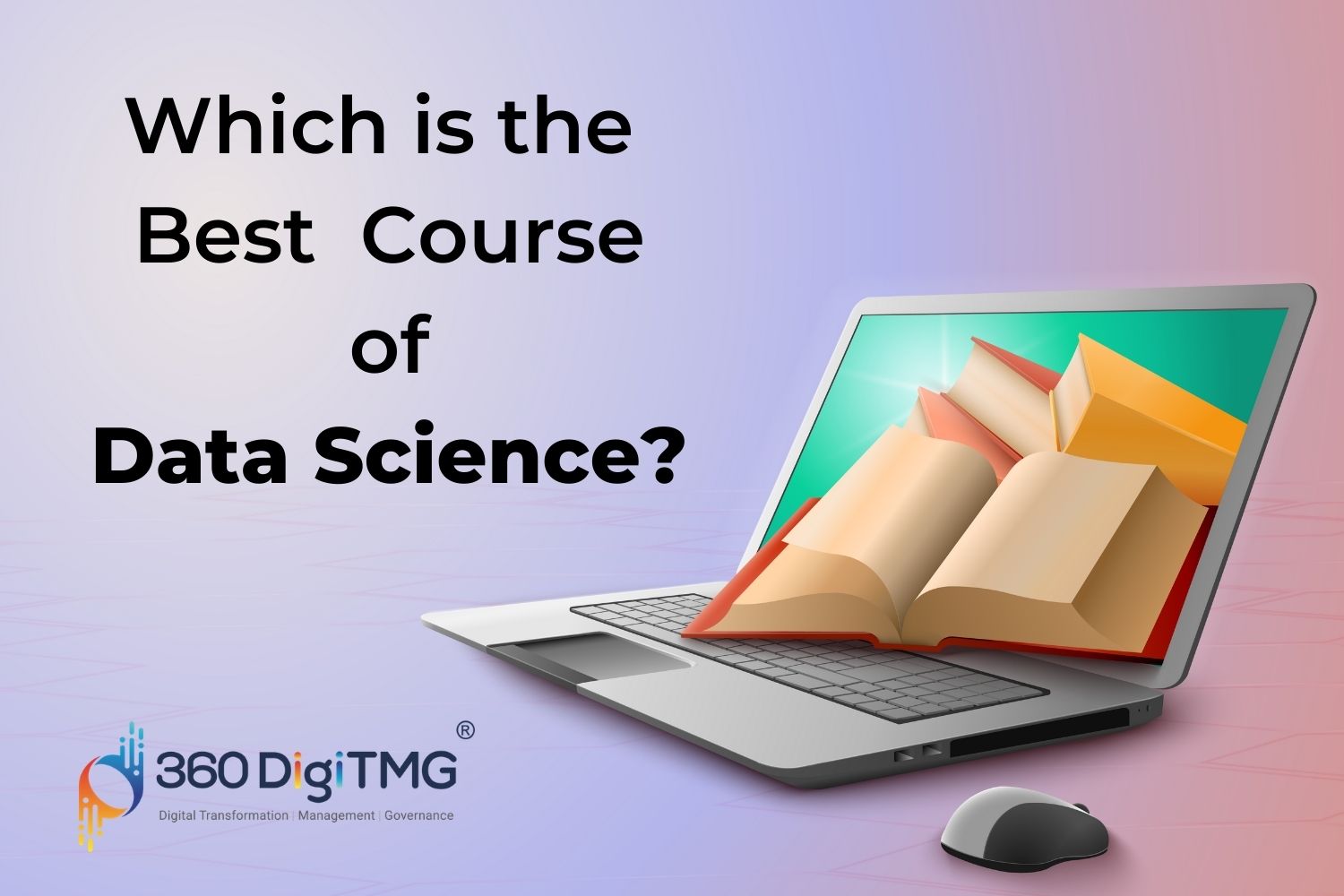 Because data scientists manage the majority of the data, IT organisations are increasingly looking to hire them. They constantly organise data. It is now the most difficult position in the sector. Get certified in the top data science programmes if you're interested in this opulent position. You will have a promising future if you are skilled in data science. Your abilities will be improved thanks to this certification even if you don't work in the data science sector. The top data science course will be explored in this post to help you if you're looking to get certified in the field. Numerous data science courses are available. The greatest data science course will be revealed in this post.
Want to learn more about data science? Enroll in the Best Data Science courses in Chennai to do so.
Criteria for Choosing the Best Course of Data Science

Below are the criteria for choosing the best course of data science:
If the course contains the details of the whole process of data science.
Usage of most recommended tools of programming of data science.
Usage of machine learning algorithms in the course.
The course must consist of application as well as theory.
The course must consist of the projects and assignments related to it.
The tutor or instructor must be active to engage the class.
The course must be of outstanding reviews.

Are you looking to become a Data Scientist? Go through 360DigiTMG's PG Diploma in Data Science and Artificial Intelligence!.

Best Courses of Data Science

There are several crucial courses in data science. You will learn about the greatest course that is in high demand and how enrollment is at an all-time high in this post. Of fact, it is a fallacy to believe that not everyone can afford to earn a degree in data science. In order to obtain the greatest job in the sector, you can study online.

Overall best course

: Online Bootcamp data science

Best course for beginners

: Data Science for all (Data Camp)

The best course of certification

: Specialization in Data Science

Learn the core concepts of Data Science Course video on YouTube:

There are many more courses in data science that have great significance. But as this article is about finding out the best one, so let's concentrate on it.

Overall Best Course

The greatest online education is the data science course given by the Online Bootcamp. It is provided on a site of gratitude. This course is said regarded as the greatest because of its distinctive professors and syllabus.

The experts of data science give individual interactions
It provides outstanding services for career building
You can study freely unless you found a satisfactory job that gives you a minimum of 40k+ dollars
You can personalize your syllabus with the help of given options of specialization

The data science master's degree is extremely close to this subject. It's more complicated than a standard academy course. It's not like there are online courses available for every subject. The selecting procedure is carefully scrutinised. To be admitted to this programme, applicants must meet certain requirements. Before delving into the subject in-depth, the course initially explains to the students the fundamental principles of data science. It begins by introducing statistics and Python. It also goes into how taking this course can help you advance your career.

The fundamentals of data science are then taught to the students, including lectures on SQL, the learning process, which can take either a supervised or unsupervised form, and more. Nevertheless, applying for this course is more challenging, time-consuming, and rigorous than applying for other courses. Given the high calibre of its instructors and content, this course may be considered the finest in data science.

Best Course for Beginners

If you want to start learning data science from scratch, Data Science for Everyone (Data Camp) is the programme for you. You will learn about the fundamentals of data science in this course.

It provides an easy understanding of the introduction of data science
Focus on practicing the coding
It conducts test for the assessments of expertise
It provides many classes on data science.

You may take this course independently or you can take it in conjunction with another course to improve the abilities you already have a little bit of. This course is open to learners of data science from all backgrounds; therefore, it cannot be argued that only novices can enrol. This course's lessons are almost entirely made up of videos and coding practise. As practise, you may apply your new knowledge to the numerous projects of the data camp. One of DataCamp's newest efforts is the visualisation of COVID-19. However, the fact that only a few videos are available in the course's free edition is a drawback. As a result, you must pay a fee to access all lectures.

Become a Data Scientist with 360DigiTMG Data Science course in Hyderabad Get trained by the alumni from IIT, IIM, and ISB.

The Best Course of Certification

The best path to obtaining certification in the field of data science is specialisation. And if you are familiar with regression techniques and Python, this course will launch your professional career. After finishing this course, you will receive a certificate that will be extremely beneficial for your career in the industry, and you will undoubtedly land a decent job because of your certificate.

It provides a free trial of 7 days
The course continues with the help of assignments and quizzes
The good thing is that it covers a wide range of topics
It increases the chances of producing a good data product

Also, check this Data Science Institute in Bangalore to start a career in Data Science.

It's available through Coursera. Ten courses make up this course, which virtually entirely covers all facets of data science. It covers all subject relevant to R programming and machine learning. Even though this course is intended for beginners and students, it cannot be taught to those who do not have a strong background in math and programming. Therefore, if you are interested in this, you should improve your arithmetic and programming skills. The finest online course is in data science since more than half of those who enrolled in it would undoubtedly find employment following it.
Data Science Placement Success Story
Data Science Training Institutes in Other Locations
Agra
,
Ahmedabad
,
Amritsar
,
Anand
,
Anantapur
,
Bangalore
,
Bhopal
,
Bhubaneswar
,
Chengalpattu
,
Chennai
,
Cochin
,
Dehradun
,
Malaysia
,
Dombivli
,
Durgapur
,
Ernakulam
,
Erode
,
Gandhinagar
,
Ghaziabad
,
Gorakhpur
,
Gwalior
,
Hebbal
,
Hyderabad
,
Jabalpur
,
Jalandhar
,
Jammu
,
Jamshedpur
,
Jodhpur
,
Khammam
,
Kolhapur
,
Kothrud
,
Ludhiana
,
Madurai
,
Meerut
,
Mohali
,
Moradabad
,
Noida
,
Pimpri
,
Pondicherry
,
Pune
,
Rajkot
,
Ranchi
,
Rohtak
,
Roorkee
,
Rourkela
,
Shimla
,
Shimoga
,
Siliguri
,
Srinagar
,
Thane
,
Thiruvananthapuram
,
Tiruchchirappalli
,
Trichur
,
Udaipur
,
Yelahanka
,
Andhra Pradesh
,
Anna Nagar
,
Bhilai
,
Borivali
,
Calicut
,
Chandigarh
,
Chromepet
,
Coimbatore
,
Dilsukhnagar
,
ECIL
,
Faridabad
,
Greater Warangal
,
Guduvanchery
,
Guntur
,
Gurgaon
,
Guwahati
,
Hoodi
,
Indore
,
Jaipur
,
Kalaburagi
,
Kanpur
,
Kharadi
,
Kochi
,
Kolkata
,
Kompally
,
Lucknow
,
Mangalore
,
Mumbai
,
Mysore
,
Nagpur
,
Nashik
,
Navi Mumbai
,
Patna
,
Porur
,
Raipur
,
Salem
,
Surat
,
Thoraipakkam
,
Trichy
,
Uppal
,
Vadodara
,
Varanasi
,
Vijayawada
,
Vizag
,
Tirunelveli
,
Aurangabad
Data Analyst Courses in Other Locations
ECIL
,
Jaipur
,
Pune
,
Gurgaon
,
Salem
,
Surat
,
Agra
,
Ahmedabad
,
Amritsar
,
Anand
,
Anantapur
,
Andhra Pradesh
,
Anna Nagar
,
Aurangabad
,
Bhilai
,
Bhopal
,
Bhubaneswar
,
Borivali
,
Calicut
,
Cochin
,
Chengalpattu
,
Dehradun
,
Dombivli
,
Durgapur
,
Ernakulam
,
Erode
,
Gandhinagar
,
Ghaziabad
,
Gorakhpur
,
Guduvanchery
,
Gwalior
,
Hebbal
,
Hoodi
,
Indore
,
Jabalpur
,
Jaipur
,
Jalandhar
,
Jammu
,
Jamshedpur
,
Jodhpur
,
Kanpur
,
Khammam
,
Kochi
,
Kolhapur
,
Kolkata
,
Kothrud
,
Ludhiana
,
Madurai
,
Mangalore
,
Meerut
,
Mohali
,
Moradabad
,
Pimpri
,
Pondicherry
,
Porur
,
Rajkot
,
Ranchi
,
Rohtak
,
Roorkee
,
Rourkela
,
Shimla
,
Shimoga
,
Siliguri
,
Srinagar
,
Thoraipakkam
,
Tiruchirappalli
,
Tirunelveli
,
Trichur
,
Trichy
,
Udaipur
,
Vijayawada
,
Vizag
,
Warangal
,
Chennai
,
Coimbatore
,
Delhi
,
Dilsukhnagar
,
Hyderabad
,
Kalyan
,
Nagpur
,
Noida
,
Thane
,
Thiruvananthapuram
,
Uppal
,
Kompally
,
Bangalore
,
Chandigarh
,
Chromepet
,
Faridabad
,
Guntur
,
Guwahati
,
Kharadi
,
Lucknow
,
Mumbai
,
Mysore
,
Nashik
,
Navi Mumbai
,
Patna
,
Pune
,
Raipur
,
Vadodara
,
Varanasi
,
Yelahanka
Navigate to Address
360DigiTMG - Data Science Course, Data Scientist Course Training in Chennai
D.No: C1, No.3, 3rd Floor, State Highway 49A, 330, Rajiv Gandhi Salai, NJK Avenue, Thoraipakkam, Tamil Nadu 600097