Data Science Introduction, Future, Pros, Cons in Malaysia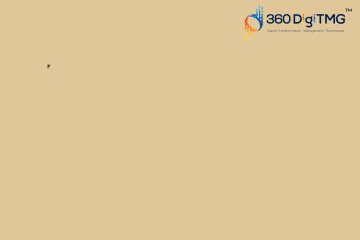 In every business and field, we might think of today, there is fierce market rivalry. It has become crucial to surpass one's competitors in order to stay in the game. Every organization's ability to deal with fierce, unforeseen competition is a key factor in determining its success and ability to survive.
Businesses must continually work to increase their sales numbers, bottom lines, goodwill, and of course client loyalty in order to stay competitive. Only if the company in question is able to perform incredibly well on the topic of estimation and projections is all of this and more conceivable. By creating a separate department for this emerging topic of study, none other than Data Science Course, this issue has been adequately addressed.
Globally, especially in developed nations like Malaysia, countries have begun to recognise the value of data science and have begun to provide a variety of job opportunities in this area. Let's now go into the specifics of data science while keeping in mind the importance of this discipline for a nation like Malaysia.
Want to learn more about data science? Enroll in the Best Data Science courses in Chennai to do so.
Introduction to Data Science / Data Scientist:
Are you looking to become a Data Scientist? Go through 360DigiTMG's PG Diploma in Data Science and Artificial Intelligence!.
Since it is a relatively new topic of study, not many people are familiar with Data Science as a function or stream. Data Science is a branch of study that focuses on data, specifically on data collection, analysis, and derivations, as is obvious from the name alone. Data science is the future of AI (artificial intelligence course) in a more technologically advanced environment.
Learn the core concepts of Data Science Course video on YouTube:
Why Malaysian Organizations are Turning to Data Science?
An organization's performance only starts to improve when it is effective in implementing workable and successful plans. Any company's success depends on the strategy it employs. Organisational strategy development is a highly difficult process in and of itself. One crucial area where data science significantly contributes is this one. Professionals in data science make extensive use of data, conduct in-depth research, and ultimately provide mechanisms for improved strategy development.

Malaysian Organizations have been able to take assistance from data science professionals in order to carry out a SWOT analysis on their firms. Data Science professionals refer to historical data, analyze the same and eventually jot down futuristic predictions, which when put to practice helps firms to utilize their strengths to the fullest, grab every opportunity that knocks the door, work on minimizing weaknesses and last but not the least tackle and control threats.

When departments and people at all levels collaborate to achieve organisational objectives, it is in the best interest of every organisation. Due to ambiguity and misinterpretation, it may sometimes be challenging to promote clear communication. All of these flaws are highlighted by data science, and when they are fixed, businesses are better able to stand out in the long run.
Become a Data Scientist with 360DigiTMG Data Science course in Hyderabad Get trained by the alumni from IIT, IIM, and ISB.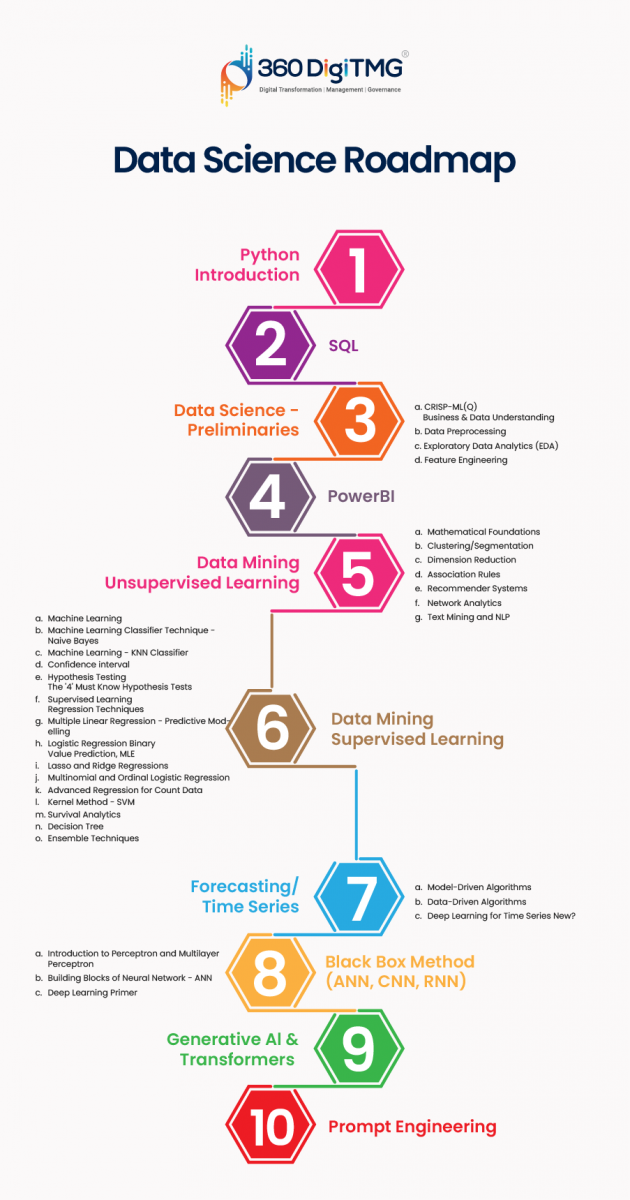 Pros & Cons of working as a Data Scientist Professional in Malaysia:
Numerous Malaysian organisations have created numerous data science-based roles as a result of the enormous benefits that data science has brought to a variety of businesses, both large and small, throughout the world. A lot of young talent is eager to fill these openings at the same time as businesses are generating new employment roles. There are, however, a few benefits and drawbacks specific to this industry, just like with any other employment or trade. Let's examine the numerous benefits and drawbacks of data science in order to determine whether it would be wise to pursue employment in this area.
Pros:
If anyone had asked as to which is the main aspect that we are looking for in a job, one of the pointers that we would be quick enough to state is undoubtedly the pay package. This is one of the leading advantages of getting a job in the field of data science. Firstly, the number of open vacancies is much more as compared to the number of job aspirants. Hence, many times, organizations are willing to pay whatever the aspirant ends up quoting. Thus, it is not very difficult to demand a fat pay package. Another added advantage here is that as and when a data science professional goes on gaining additional years of experience, his or her salary tends to increase proportionately as well. This is why; a data science professional is always on the winning side as far as salary negotiations are concerned.

The 21st century talks about people from all around the world getting along. As a result, people who work in other states, nations, and continents find it simple to travel for business purposes. Particularly prevalent in industries like sales, marketing, advertising, and public relations. However, not many people relish regular travel. If this describes you, data science is the profession for you. Since all you will be dealing with is data, you have access to the majority of it through online and offline platforms, and you may import additional data from other sources as needed without causing any actual human dislocation. If travel isn't your thing, data science most certainly is.

Areas that involve technological support and interference tend to function more efficiently as compared to their counterparts. Moreover, individuals who enjoy tech-based backing are able to finish tasks within shorter periods without having to compromise on the quality of work. The same holds fully true in the case of data science as well. Information technology-based systems coupled with sophisticated software and tools help data science professionals to perform intelligently without having to waste any amount of their precious time.
Looking forward to becoming a Data Scientist? Check out the Data Science Course and get certified today.
Cons:
Working with large amounts of data and information is a must for data science professionals at all times. The work is so unique that it can't truly be shared with someone who isn't familiar with this area of research. As a result, it is possible that the concerned data analyst or data scientist will need to put in extra effort at times. The professional's required working hours are determined by the assigned project. The more research a project requires, the longer it will take to provide a logical conclusion.

When a data science professional is assigned with a project, a certain deadline is given before which the same needs to be completed. As the deadline nears, the amount of stress and pressure tends to increase. In very rare situations, can a data science professional request for an extension. Otherwise, one needs to be very driven and capable of outperforming oneself. Thus, we can claim that this profession is extensively for strong-hearted individuals.

Last but not least, this occupation requires a lot of computer work, just like any other desk job. Working as a data science professional without a computer is fairly impossible. Excessive computer use can strain the eyes or result in a variety of physical complaints. Therefore, this profession is quite physically demanding.
If we were to carry out a quick study between the pros and cons associated with the field of data science, we can confidently state that the pros are much stronger as compared to the cons. Similarly, the cons are of such a nature that in today's date, they become relevant to every other organizational function. Hence, we can state that one can go ahead and get a job in this field without thinking much.
Concluding Words
It is advised that anyone who have ever had a slight inclination towards this profession should think about enrolling in a degree in it and ultimately landing a job in the sector, given the broad reach of data science in Malaysia. Your ability to navigate this field will improve after you get the hang of it. Similar to this, as you acquire experience, you will be able to get familiar with the numerous tools and procedures related to this profession, which will enable you to carry out your duties more competently.
You will be able to get work in the field regardless of whether you have a Bachelor's or Master's degree. Only your compensation and job description will vary according on your academic standing and business savvy. You will benefit from strong negotiating power in the market thanks to the high demand for data science specialists, which will help you establish a favourable position for yourself. If you've been torn between two careers all along, this is the moment for you to make up your mind that data science is what you were meant to do.
Data Science Placement Success Story
Data Science Training Institutes in Other Locations
Agra
,
Ahmedabad
,
Amritsar
,
Anand
,
Anantapur
,
Bangalore
,
Bhopal
,
Bhubaneswar
,
Chengalpattu
,
Chennai
,
Cochin
,
Dehradun
,
Malaysia
,
Dombivli
,
Durgapur
,
Ernakulam
,
Erode
,
Gandhinagar
,
Ghaziabad
,
Gorakhpur
,
Gwalior
,
Hebbal
,
Hyderabad
,
Jabalpur
,
Jalandhar
,
Jammu
,
Jamshedpur
,
Jodhpur
,
Khammam
,
Kolhapur
,
Kothrud
,
Ludhiana
,
Madurai
,
Meerut
,
Mohali
,
Moradabad
,
Noida
,
Pimpri
,
Pondicherry
,
Pune
,
Rajkot
,
Ranchi
,
Rohtak
,
Roorkee
,
Rourkela
,
Shimla
,
Shimoga
,
Siliguri
,
Srinagar
,
Thane
,
Thiruvananthapuram
,
Tiruchchirappalli
,
Trichur
,
Udaipur
,
Yelahanka
,
Andhra Pradesh
,
Anna Nagar
,
Bhilai
,
Borivali
,
Calicut
,
Chandigarh
,
Chromepet
,
Coimbatore
,
Dilsukhnagar
,
ECIL
,
Faridabad
,
Greater Warangal
,
Guduvanchery
,
Guntur
,
Gurgaon
,
Guwahati
,
Hoodi
,
Indore
,
Jaipur
,
Kalaburagi
,
Kanpur
,
Kharadi
,
Kochi
,
Kolkata
,
Kompally
,
Lucknow
,
Mangalore
,
Mumbai
,
Mysore
,
Nagpur
,
Nashik
,
Navi Mumbai
,
Patna
,
Porur
,
Raipur
,
Salem
,
Surat
,
Thoraipakkam
,
Trichy
,
Uppal
,
Vadodara
,
Varanasi
,
Vijayawada
,
Visakhapatnam
,
Tirunelveli
,
Aurangabad
Data Analyst Courses in Other Locations
ECIL
,
Jaipur
,
Pune
,
Gurgaon
,
Salem
,
Surat
,
Agra
,
Ahmedabad
,
Amritsar
,
Anand
,
Anantapur
,
Andhra Pradesh
,
Anna Nagar
,
Aurangabad
,
Bhilai
,
Bhopal
,
Bhubaneswar
,
Borivali
,
Calicut
,
Cochin
,
Chengalpattu
,
Dehradun
,
Dombivli
,
Durgapur
,
Ernakulam
,
Erode
,
Gandhinagar
,
Ghaziabad
,
Gorakhpur
,
Guduvanchery
,
Gwalior
,
Hebbal
,
Hoodi
,
Indore
,
Jabalpur
,
Jaipur
,
Jalandhar
,
Jammu
,
Jamshedpur
,
Jodhpur
,
Kanpur
,
Khammam
,
Kochi
,
Kolhapur
,
Kolkata
,
Kothrud
,
Ludhiana
,
Madurai
,
Mangalore
,
Meerut
,
Mohali
,
Moradabad
,
Pimpri
,
Pondicherry
,
Porur
,
Rajkot
,
Ranchi
,
Rohtak
,
Roorkee
,
Rourkela
,
Shimla
,
Shimoga
,
Siliguri
,
Srinagar
,
Thoraipakkam
,
Tiruchirappalli
,
Tirunelveli
,
Trichur
,
Trichy
,
Udaipur
,
Vijayawada
,
Vizag
,
Warangal
,
Chennai
,
Coimbatore
,
Delhi
,
Dilsukhnagar
,
Hyderabad
,
Kalyan
,
Nagpur
,
Noida
,
Thane
,
Thiruvananthapuram
,
Uppal
,
Kompally
,
Bangalore
,
Chandigarh
,
Chromepet
,
Faridabad
,
Guntur
,
Guwahati
,
Kharadi
,
Lucknow
,
Mumbai
,
Mysore
,
Nashik
,
Navi Mumbai
,
Patna
,
Pune
,
Raipur
,
Vadodara
,
Varanasi
,
Yelahanka
Navigate to Address
360DigiTMG - Data Science, IR 4.0, AI, Machine Learning Training in Malaysia
Level 16, 1 Sentral, Jalan Stesen Sentral 5, Kuala Lumpur Sentral, 50470 Kuala Lumpur, Wilayah Persekutuan Kuala Lumpur, Malaysia
+60 19-383 1378