How do I Start a Career in Data Science?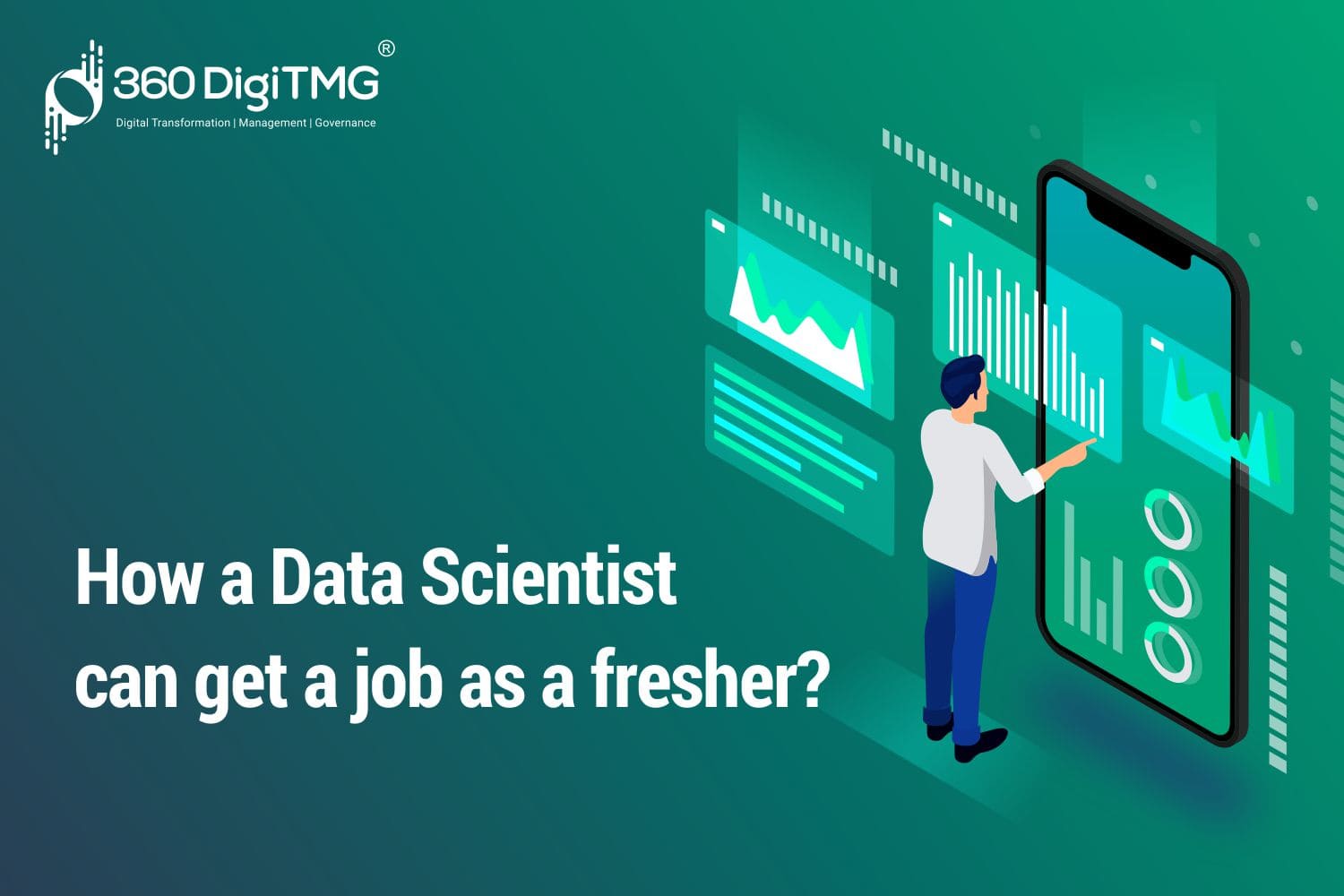 Data Science
Do you know how internet shops recommend various goods for you to purchase? Exactly how does Instagram display the pages you're interested in?
Many questions occasionally cross our minds. In practise, it is impossible to do so without the necessary data. Massive volumes of data are used in data science to tackle any issue. Making the appropriate choice could be challenging.
Take a suggestion that demonstrates the value of speculating on who the next US president will be.
However, a data scientist's primary responsibility is to fully comprehend the data. After gathering the data, he must extract the pertinent and important information that will be utilised to address the issue.
Also, check this Data Science Institute in Bangalore to start a career in Data Science.
The Life Cycle of Data Science
Define the Problem Statement
Data Quality Check
Exploratory Data Analysis
Data Modeling
Step 1

Define the Problem Statement

To start, you must identify the issue statement that has to be resolved. It's much simpler to fix a problem if you identify the appropriate one.

Step 2

Data Collection

The second step is to collect data because without data you cannot solve the problem. For this purpose, you may need primary or secondary data. If the data is not available anywhere and you have to dig for it, then its preliminary data, and if it's available somewhere, then it is called secondary data.

Step 3

Data Quality Check

It is crucial to assess the data's quality once it has been gathered to determine its reliability and the veracity of its source. You won't be able to fix your problem if you overlook this element.

Step 4

Exploratory Data Analysis

The fourth step is to analyze the collected data. It is a difficult step in which you have to extract the critical information which can be the solution to your problem. You can use graphs for your help.

Looking forward to becoming a Data Scientist? Check out the Data Science Course and get certified today.

Step 5

Data Modeling

One must list every method employed to solve the problem in the fifth phase. The approach must be chosen as the first crucial step.

Step 6

Data Communication

The last and final step is to communicate the results to the stakeholders. One must know the simple, understandable language because they are not professionals they may not understand the professional/industry jargons.
Learn the core concepts of Data Science Course video on YouTube:
Why should one take it as a career?
There are several benefits to choosing data science as a profession. Modern society produces a lot of data as a result of digitization, and experts in data science are required to handle, assess, and extract usable information from data.
On the employment market, there is a strong need for data scientists. It is a wise decision to pursue it professionally since, as data creation rises, so will the demand for data scientists, creating millions of new opportunities in the field.
According to NASSCOM, 1.4 lakh jobs are available in data science.
In 2021, there is a noticeable deficit of data science professionals by 2.3 lakh.
In 2018, demand for professionals had increased by 417%
According to Glassdoor, the best job to pursue as a career in data science
Earn yourself a promising career in data science by enrolling in the Data Science Classes in Pune offered by 360DigiTMG.
Is Data Science Certification worth it?
Around the world, data science is producing a large number of employment. company organisations are employing data scientists to analyse the data and enhance company operations. There is a huge need for data professionals, but their pay are too costly. The finest employment in the industrial sphere are thought to be those of data scientists. Since online data creation is expanding at an unprecedented rate, this vocation will likely be long-lasting.
Skills Required to be a Data Scientist
Professional from any field having good logical, analytical, and mathematical skills
Software programmers
Business analysts
Economists
Statisticians
Mathematicians
Professionals of data warehousing, business intelligence, and reporting tools
How to Become a Data Scientist?
To be a data scientist, you can earn a bachelor's degree in data science or any other related field. This is not the only way to learn; you can also learn this through Boot camp or any other institute offering data science courses.
Other than this, earning a master's degree in data science is a good option. But the easiest and the fastest way is to earn a certification from a well-known institute in just 3-6 months.
Data Science Course in Bangalore
One of the top locations for offering data science courses is Bangalore. In Bangalore, there are several reputed institutions offering data science training. In addition to teaching students multi-skills, their course covers each of the six ideas from the data science lifecycle as well as many languages utilised in the field to comprehend data.
Bangalore's data science programme offers services ranging from training to job placement in several MNCs. They provide all the necessary hand-holding till you land your dream job. Their experts assist with idea upskilling and finish assignments and live projects. In the field, Bangalore's data science programme is regarded as the finest.
Best Institute in Bangalore
Bangalore is considered the best place for data science courses in India. They have a strong placement cell plus the partnerships with various companies help them provide ample jobs opportunities for the participants. You can find a Data Science course in Bangalore in various niches and fields.
They have data scientist Ph.D. professionals with having 15 years of experience. 360DigiTMG's certification is best in this space. With single enrollment, they facilitate their participants through physical classes, online sessions, and recorded sessions. This helps the participant attend unlimited online sessions of different instructors for one year without additional charges leaving a positive impact on learning.
Bottom Line Recommendation
Want to learn more about data science? Enroll in the Best Data Science courses in Chennai to do so.
The greatest training programmes are available for data science in Bangalore. The city is renowned for having outstanding institutions that provide data science education. Technical proficiency is necessary. In order to resolve the data-driven issues facing the organisation, one must be able to express complicated concepts.
Effective team players, analysts, and communicators are required skills for data scientists. All work is becoming data-driven, creating a demand for data scientists and the talents they possess. Data science now exists as a field. The significance of the data-driven era should be understood by educators, students, and administrators.
Data Science Placement Success Story
Data Science Training Institutes in Other Locations
Agra
,
Ahmedabad
,
Amritsar
,
Anand
,
Anantapur
,
Bangalore
,
Bhopal
,
Bhubaneswar
,
Chengalpattu
,
Chennai
,
Cochin
,
Dehradun
,
Malaysia
,
Dombivli
,
Durgapur
,
Ernakulam
,
Erode
,
Gandhinagar
,
Ghaziabad
,
Gorakhpur
,
Gwalior
,
Hebbal
,
Hyderabad
,
Jabalpur
,
Jalandhar
,
Jammu
,
Jamshedpur
,
Jodhpur
,
Khammam
,
Kolhapur
,
Kothrud
,
Ludhiana
,
Madurai
,
Meerut
,
Mohali
,
Moradabad
,
Noida
,
Pimpri
,
Pondicherry
,
Pune
,
Rajkot
,
Ranchi
,
Rohtak
,
Roorkee
,
Rourkela
,
Shimla
,
Shimoga
,
Siliguri
,
Srinagar
,
Thane
,
Thiruvananthapuram
,
Tiruchchirappalli
,
Trichur
,
Udaipur
,
Yelahanka
,
Andhra Pradesh
,
Anna Nagar
,
Bhilai
,
Borivali
,
Calicut
,
Chandigarh
,
Chromepet
,
Coimbatore
,
Dilsukhnagar
,
ECIL
,
Faridabad
,
Greater Warangal
,
Guduvanchery
,
Guntur
,
Gurgaon
,
Guwahati
,
Hoodi
,
Indore
,
Jaipur
,
Kalaburagi
,
Kanpur
,
Kharadi
,
Kochi
,
Kolkata
,
Kompally
,
Lucknow
,
Mangalore
,
Mumbai
,
Mysore
,
Nagpur
,
Nashik
,
Navi Mumbai
,
Patna
,
Porur
,
Raipur
,
Salem
,
Surat
,
Thoraipakkam
,
Trichy
,
Uppal
,
Vadodara
,
Varanasi
,
Vijayawada
,
Vizag
,
Tirunelveli
,
Aurangabad
Data Analyst Courses in Other Locations
ECIL
,
Jaipur
,
Pune
,
Gurgaon
,
Salem
,
Surat
,
Agra
,
Ahmedabad
,
Amritsar
,
Anand
,
Anantapur
,
Andhra Pradesh
,
Anna Nagar
,
Aurangabad
,
Bhilai
,
Bhopal
,
Bhubaneswar
,
Borivali
,
Calicut
,
Cochin
,
Chengalpattu
,
Dehradun
,
Dombivli
,
Durgapur
,
Ernakulam
,
Erode
,
Gandhinagar
,
Ghaziabad
,
Gorakhpur
,
Guduvanchery
,
Gwalior
,
Hebbal
,
Hoodi
,
Indore
,
Jabalpur
,
Jaipur
,
Jalandhar
,
Jammu
,
Jamshedpur
,
Jodhpur
,
Kanpur
,
Khammam
,
Kochi
,
Kolhapur
,
Kolkata
,
Kothrud
,
Ludhiana
,
Madurai
,
Mangalore
,
Meerut
,
Mohali
,
Moradabad
,
Pimpri
,
Pondicherry
,
Porur
,
Rajkot
,
Ranchi
,
Rohtak
,
Roorkee
,
Rourkela
,
Shimla
,
Shimoga
,
Siliguri
,
Srinagar
,
Thoraipakkam
,
Tiruchirappalli
,
Tirunelveli
,
Trichur
,
Trichy
,
Udaipur
,
Vijayawada
,
Vizag
,
Warangal
,
Chennai
,
Coimbatore
,
Delhi
,
Dilsukhnagar
,
Hyderabad
,
Kalyan
,
Nagpur
,
Noida
,
Thane
,
Thiruvananthapuram
,
Uppal
,
Kompally
,
Bangalore
,
Chandigarh
,
Chromepet
,
Faridabad
,
Guntur
,
Guwahati
,
Kharadi
,
Lucknow
,
Mumbai
,
Mysore
,
Nashik
,
Navi Mumbai
,
Patna
,
Pune
,
Raipur
,
Vadodara
,
Varanasi
,
Yelahanka
Navigate to Address
360DigiTMG - Data Science, IR 4.0, AI, Machine Learning Training in Malaysia
Level 16, 1 Sentral, Jalan Stesen Sentral 5, Kuala Lumpur Sentral, 50470 Kuala Lumpur, Wilayah Persekutuan Kuala Lumpur, Malaysia
+60 19-383 1378