Home / Blog / Data Science / How Much Do Fee Structures To Data Science Training Courses Cost In India?
How Much Do Fee Structures To Data Science Training Courses Cost In India?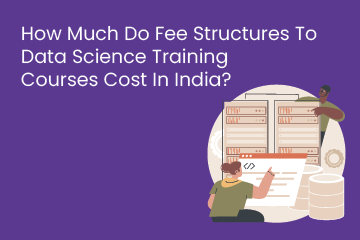 Top colleges and certification agencies are now offering courses in data science. Data Science can be studied as an independent program or as part of a more extensive curriculum such as Machine Learning, Artificial Intelligence, Data Analytics, or Big Data. However, starting with an online Data Science course is the most practical method to learn about data science.
The growing adoption of digital technology by firms across numerous industries reflects the rising demand for data science specialists. It represents how digital data alters organizations and enables them to make better decisions. As a result, requests for data scientists are skyrocketing across a wide range of industries to meet the innate need for brains with the capacity to wrangle data and contribute to new information and advancements, which will ultimately enable organizations to make data-driven decisions.
The fundamental objective of data science is to identify information in raw data that you may use for practical purposes. For example, the data collected and saved via the internet includes information on a person's preferences, essential information like name and contact information, or even the likes a person receives or gives on social media. Unstructured data is amassed in enormous quantities by organizations and added to the data lake. However, distinguishing between the significant and redundant sets is the most critical challenge. Data science can assist in organizing and processing data.
Data science is an interdisciplinary field with a wide range of applications. The topic suggests scientific approaches to identify and comprehend patterns, which are given with big data. The course is engaging and can open doors to other careers, even though many interdisciplinary areas overlap with data science or employ some of the tools.
People frequently mistakenly think that a data analyst is also a data scientist. While both jobs involve interpreting and organizing data, a data scientist's main interests are building prediction models and managing the data in a way that makes sense. On the other hand, a data analyst uncovers the solutions to the issues that data science raises.
Top Online Data Science Courses
Course Name
Duration
Certificate Courses
Certificate Program in Data Science and Machine Learning
6 months
Certification in Python for Data Science
3 months
Executive PG Certificate Program in Data Science
12 months
Professional Certificate in Data Science
6 months
Undergraduate Degree Courses
B.Sc. in Programming and Data Science
1-3 years
BCA in Data Science and Big Data Analytics
3 years
BCA in AI & ML
3 years
BCA in Data Analytics
3 years
Post Graduate Degree Courses
Master of Science in Artificial Intelligence
2 years
MTech in Data Science and Engineering
2 years
MCA in Data Science and Big Data Analytics
2 years
MCA in AI & ML
2 years
MBA in Data Science and Analytics
2 years
Diploma Courses
Professional Diploma in Data Science
12 months
Diploma in Data Science
1-2 years
Advanced Program in Data Science
12 months
Postgraduate Program in AI & ML
11 months
Want to learn more about data science? Enroll in the Best Data Science courses in Chennai to do so.
Why are Data Science Courses Popular?
Data scientists in India may earn INR 19 lakhs annually, which is significantly higher than any other profession like engineering.
A data science course is more lucrative than BTech or mainstream Engineering courses for students with expertise in computer science, engineering, statistics, or mathematics.
Data science is a possibility for students with management experts who wish to pursue something other than an MBA.
According to a survey by IBM, data scientists are highly sought after in the insurance and financial industries. However, even finance and management students may advance their careers with the proper training.
Indeed, the number of job postings for data scientists on the leading job board increases by 29% annually, making this one of the professions with tremendous demand.
Learn the core concepts of Data Science Course video on YouTube:
Admissions Procedures for Data Science Courses:
One can analyze massive amounts of data by automated means to derive insights that aid in developing strategic business solutions. The modern-day heroes who will carry out this task are data scientists, and demand for them is rising dramatically.
There are more than "97,000 job opportunities for data analytics and data science in India right now," a testament to how rapidly the data science industry is growing. It is clear from the employment market trend that demand for knowledgeable data scientists is rising across a range of businesses.
Top MNCs like Google quickly hire certified data scientists with extensive experience with tools like SAS, R, and Python. GE Capital, HCL, Dell, IBM, Flipkart, IBM, and more. As a result, every software worker is searching for a way to enter this rapidly expanding field of data science and begin a prosperous career when there is such a tremendous possibility.
Admissions Procedures for Data Science Courses:
Students must have finished their high school math, physics, and chemistry classes to be admitted to a bachelor's program in data science. If someone also had a computer application, that would be helpful. Entrance to the Master of Data Science program requires a Bachelor's degree from an accredited university in a related field. Online education is accessible to everyone. While some colleges need an admissions test, others accept candidates based solely on their high school or college grades. The application forms must be accurately completed, whether online or offline, and must be in a timely manner. Make sure you have all your papers on hand to prevent further complications. For admission to the traditional Bachelors' or Masters's degree in technology, i.e., B.Tech / M.Tech, one must take the common entrance exam and pass through merit-based selection or JEE and scores in GATE.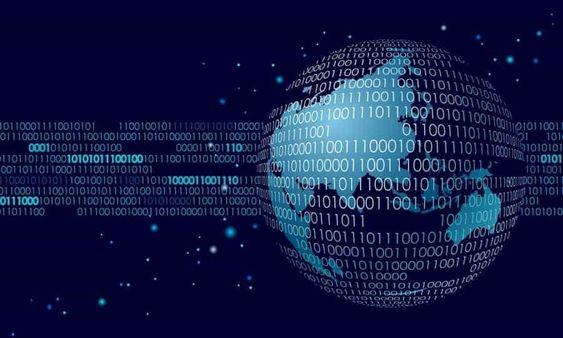 Data Science Course Duration:
A master's degree in data science takes two years to finish, compared to three years for a bachelor's degree. On the other hand, the professional PG Diploma program is one year long. Therefore, the duration of online certification programs ranges from three to six months. However, depending on the institute one chooses and the course programs, there can be a slight variation in the length of the online courses. The average size of a data science online certification course is 4 to 12 months.
Are you looking to become a Data Scientist? Go through 360DigiTMG's PG Diploma in Data Science and Artificial Intelligence!.
Jobs in Data Science:
An exciting job path in information technology is that of a data scientist. They are the ones who are continually developing new methods to select the best data from the enormous amount of data available on the internet. However, big data is still an area with much-untapped potential. As a result, small businesses and established companies will continue to employ data scientists to address their business challenges.
The following are a few of the career options open to you once you finish the Data Science course:
Analyst (Business)
Analyst for Business Intelligence
Analyst of Data
Data Analyst
Analytics Director
Analyst of Information
Scientist in charge of research
Data Analyst, Senior
Data science is essential for businesses because it has produced excellent solutions and wise choices across several industries. With these insights, aspirants now have the resources to begin their professional path in this exciting new world of possibility. Therefore, it's crucial to finish all the technical steps and address the more general issues of why someone would want to pursue this career path and what they want to earn from their new venture. They will be able to completely understand the benefits and potential of this young and developing sector then, and only then.
Data Science Course Fee Structure: The cost of data science courses varies depending on several variables. The cost of learning data science or enrolling in a course will vary depending on your learning path because there are different structures for a traditional college degree or a diploma and certification course. The type of institution is also essential regarding the cost of a data science degree because there is a significant difference between a government-run institute and a private institute. Depending on where you live and how well-known the college is, a BSc in Data Science can cost anywhere from 3 to 6 lacs. A master's degree in data science typically costs between 20000 and 4 lacs. The cost of the course, however, might vary greatly depending on the institution.
Become a Data Scientist with 360DigiTMG Data Science course in Hyderabad Get trained by the alumni from IIT, IIM, and ISB.
What makes Online Data Science Courses Superior to Offline?
Since it provides one-on-one sessions and more significant in-person interaction with teachers and peers, classroom learning has always been preferred. However, over the past several years, online classes and courses have made studying simple and practical, enhancing careers by adding new talents. Choosing an online data science course is also wise if one has received a decent grade and has the necessary understanding.
The main advantages of earning an online certification in data science include the following:
Numerous alternatives for degrees and courses:

Online courses, such as data science, offer a much more comprehensive selection than those in traditional classrooms. Because the online course curriculum includes all the prerequisites for a particular specialization, the classes are more exciting and subject-specific. You will do better in your classes and exams when you learn what you enjoy and are not constrained by conventional learning methods.

Better networking opportunities:

Geographical limitations are no longer an obstacle for students taking online courses, which is their most robust feature. Attending the same classes with people from different time zones and locations allows for cross-cultural interaction. Access to leading specialists around the world is another benefit of online instruction. Thus, the online paradigm serves both students and professors.

Increased exposure to contemporary resources:

Utilizing technology and your computer, you may get the most information possible from the resources you want. When choosing online data science courses, you may easily find the most up-to-date and effective tools and resources online. The best part is that most of them are free to use. In addition, online tools and resources make it easy to access the necessary datasets and utilities conveniently.

Increased exposure to contemporary resources:

Utilizing technology and your computer, you may get the most information possible from the resources you want. When choosing online data science courses, you may easily find the most up-to-date and effective tools and resources online. The best part is that most of them are free to use. In addition, online tools and resources make it easy to access the necessary datasets and utilities conveniently.

More economical and practical:

Students' fees would increase due to the requirement for an institute, associated electricity costs, and other study-related expenses. With online classes, none of these conditions are necessary, and working adults and students can study whenever it is most convenient. Additionally, online courses are cost-effective because you only pay for the programs you attend or want to attend.
Online courses are more convenient because they may be taken at a student's own speed and when they feel they can concentrate better. In addition, the majority of classes have recordings that have been posted to the educational portal, making them more readily available. As a result, online courses frequently produce more outstanding results than traditional programs.
Also, check this Data Science Institute in Bangalore to start a career in Data Science.
Courses in Data Science to Take in India:
In India, data science is a well-liked subject. A career in data science is becoming increasingly popular among students and professionals. The difficulties that a Data Scientist must overcome draw these experts in. Data science is a desirable career choice because certificate programs allow students to work on par with highly-paid professionals from the comfort of their homes. Let's now examine some significant Indian cities that offer data science courses.
Mumbai:

Mumbai serves as the nation's financial hub and the location of Bollywood. Mumbai is a city with a thriving economy and a lot to offer. For various businesses and organizations, the efficient involvement of data scientists and engineers contributes to the seamless operation of backend processes. In Mumbai, numerous colleges provide carefully crafted data science programs.

Delhi:

India's capital and center of government is the city of Delhi. Therefore, studying data science in Delhi can be a wise choice because the city is home to the Indian Statistical Institute (ISI) and numerous famous schools and universities.

Kolkata:

Kolkata, which is known as the "City of Joy," is the location of numerous famous universities and schools. In addition, data science is a scientific and technology field that Kolkata colleges offer. As a result, Kolkata is one of India's top 10 tech cities.

Chennai:

Although Chennai is well-known for its art and culture, it is also famous for its tech-savvy youth. As a result, Chennai comes in at number four among India's top ten tech cities.

Bangalore/Bengaluru:

Bangalore, the nation's technology powerhouse, is home to numerous IT hubs and tech spaces. All of these international organizations require solid cyber security and data collection.

Hyderabad:

Hyderabad is regarded as a center for cyber analysis and data science.

Pune:

The city is well-known as the country's second IT hub. Pune is regarded as a significant contributor to the automotive manufacturing sector in addition to the software and IT industries.

Ahmedabad:

Ahmedabad, the historic capital of Gujarat, is one of India's biggest cities. This ancient city, situated next to the Sabarmati River, is well-known for its cotton textiles and diamond-cutting methods. But the city is becoming a significant IT hub for the state.
Wrapping Up:
If you are purely looking to gain data science knowledge and learn the required data science skills at an affordable price, then www.360digitmg.com is the best choice.
Data Science Placement Success Story
Data Science Training Institutes in Other Locations
Agra, Ahmedabad, Amritsar, Anand, Anantapur, Bangalore, Bhopal, Bhubaneswar, Chengalpattu, Chennai, Cochin, Dehradun, Malaysia, Dombivli, Durgapur, Ernakulam, Erode, Gandhinagar, Ghaziabad, Gorakhpur, Gwalior, Hebbal, Hyderabad, Jabalpur, Jalandhar, Jammu, Jamshedpur, Jodhpur, Khammam, Kolhapur, Kothrud, Ludhiana, Madurai, Meerut, Mohali, Moradabad, Noida, Pimpri, Pondicherry, Pune, Rajkot, Ranchi, Rohtak, Roorkee, Rourkela, Shimla, Shimoga, Siliguri, Srinagar, Thane, Thiruvananthapuram, Tiruchchirappalli, Trichur, Udaipur, Yelahanka, Andhra Pradesh, Anna Nagar, Bhilai, Borivali, Calicut, Chandigarh, Chromepet, Coimbatore, Dilsukhnagar, ECIL, Faridabad, Greater Warangal, Guduvanchery, Guntur, Gurgaon, Guwahati, Hoodi, Indore, Jaipur, Kalaburagi, Kanpur, Kharadi, Kochi, Kolkata, Kompally, Lucknow, Mangalore, Mumbai, Mysore, Nagpur, Nashik, Navi Mumbai, Patna, Porur, Raipur, Salem, Surat, Thoraipakkam, Trichy, Uppal, Vadodara, Varanasi, Vijayawada, Visakhapatnam, Tirunelveli, Aurangabad
Data Analyst Courses in Other Locations
ECIL, Jaipur, Pune, Gurgaon, Salem, Surat, Agra, Ahmedabad, Amritsar, Anand, Anantapur, Andhra Pradesh, Anna Nagar, Aurangabad, Bhilai, Bhopal, Bhubaneswar, Borivali, Calicut, Cochin, Chengalpattu , Dehradun, Dombivli, Durgapur, Ernakulam, Erode, Gandhinagar, Ghaziabad, Gorakhpur, Guduvanchery, Gwalior, Hebbal, Hoodi , Indore, Jabalpur, Jaipur, Jalandhar, Jammu, Jamshedpur, Jodhpur, Kanpur, Khammam, Kochi, Kolhapur, Kolkata, Kothrud, Ludhiana, Madurai, Mangalore, Meerut, Mohali, Moradabad, Pimpri, Pondicherry, Porur, Rajkot, Ranchi, Rohtak, Roorkee, Rourkela, Shimla, Shimoga, Siliguri, Srinagar, Thoraipakkam , Tiruchirappalli, Tirunelveli, Trichur, Trichy, Udaipur, Vijayawada, Vizag, Warangal, Chennai, Coimbatore, Delhi, Dilsukhnagar, Hyderabad, Kalyan, Nagpur, Noida, Thane, Thiruvananthapuram, Uppal, Kompally, Bangalore, Chandigarh, Chromepet, Faridabad, Guntur, Guwahati, Kharadi, Lucknow, Mumbai, Mysore, Nashik, Navi Mumbai, Patna, Pune, Raipur, Vadodara, Varanasi, Yelahanka
Navigate to Address
360DigiTMG - Data Analytics, Data Science Course Training in Chennai
D.No: C1, No.3, 3rd Floor, State Highway 49A, 330, Rajiv Gandhi Salai, NJK Avenue, Thoraipakkam, Tamil Nadu 600097
1800-212-654-321