Home / Blog / Data Science / Top 7 Skills To Clear Your Thoughts On What Skills Required To Become A Data Scientist!
Top 7 Skills To Clear Your Thoughts On What Skills Required To Become A Data Scientist!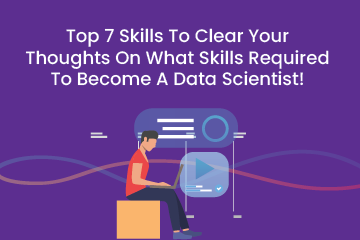 One can be naturally talented to succeed as a data scientist. However, some skills are necessary to succeed in data science. Anyone may learn all those essential abilities with the proper instruction and practice.
As the need for data scientists grows, the field offers both aspiring professionals and seasoned workers an alluring career path. In addition, it includes people who aren't data scientists but are captivated with data and the field, leading them to wonder what big data and data science abilities are required to seek careers in the field.
Big Data's potential as an engine for generating insights has increased demand for data scientists at the corporate level across all industry verticals. Organizations increasingly rely on data scientists' abilities to sustain, expand, and stay one step ahead of the competition, whether to enhance customer retention, streamline product development, or mine data to uncover new business prospects.
Who Exactly is a Data Scientist?
As of right now, data scientists are the most in-demand specialists. The term "Data Scientist" has had a 675% increase in search volume and is more-or-less expanding daily, according to Google Trends, which you can read about here.
The experts who unlock the power of data are data scientists. They study issues, gather sufficient data, and discover hidden information in that data to come up with a fantastic remedy to the aforementioned significant challenge.
You would have heard of all the career possibilities you would be open to as a data science expert because the market is so buzzing with data-related occupations.
Data Scientist
Data Analyst
Business Analyst
Data Architect/ Engineer
Statistician
Machine Learning Engineer
Data Product Owner
What Skills Required to Become a Data Science Professional:
To succeed, you'll need a broader range of talents, just like in any other career, the higher up you are. But no matter what function you play, you'll need to be adept in certain skills to succeed at the beginning level.
1. Data Scientist Technical Skills:
Every data scientist has undergone a rigorous training program and built a solid foundation of data science knowledge. But unfortunately, data scientists must meet some of the most demanding educational requirements of any IT-related career, which is unfortunate.
A master's or doctorate is typically required for about 40% of data scientist positions, according to data from IT Career Finder. Others may accept applicants with merely a bachelor's degree in engineering, computer science, math, statistics, or economics. Aspiring data scientists may also enroll in specialized training programs or boot camps in analytical fields like predictive analytics, data mining, or database administration if they want to focus on a niche and set their resumes apart from their rivals.
Despite this, aspiring data scientists must first develop the fundamental technical competencies required before specializing in a particular field.
Python:

In data science, Python is the programming language to master. According to Towards Data Science, 66 percent of the data scientists surveyed in 2018 said they used Python daily. In addition, the language was voted the top programming language for analytics experts in 2019 by IEEE Spectrum. It has a few significant advantages, such as NumPy, one of Python's most famous libraries, contains a wide range of high-level mathematical functions and supports large, multi-dimensional arrays.

According to researchers for the IEEE Spectrum poll, the popularity of Python was "motivated in no small part by the huge number of specialized libraries available for it, notably in the realm of artificial intelligence," they noted."

SQL/NoSQL:

Data scientists must be familiar with the programming language SQL or structured query language.

The American National Standards Institute has recognized the standard language for relational database management systems as SQL because it provides a way to handle and query data in relational databases. It is simple to use and practically required for data analytics jobs. It's unlikely that you'll find a job in data science that doesn't occasionally call for you to utilize SQL.

Nevertheless, SQL is one of many database technologies available. Additionally, aspiring data scientists need to understand when and how to connect effectively with non-relational (NoSQL) data repositories. For context: NoSQL databases often have simpler designs than their SQL equivalents and organize data in non-relational ways. Additionally, they offer greater flexibility and finer availability management than strictly linear relational database tables usually do.
Learn the core concepts of Data Science Course video on Youtube:
2. Data Wrangling:
The data that an organization gets or obtains is frequently unfit for modeling. Therefore, it is crucial to comprehend these flaws in data and know how to handle them.
Changing and mapping raw data from one form to another to prepare the data for insights is known as "data wrangling," and it involves getting your data ready for further analysis. Data wrangling requires gathering data, combining appropriate fields, and cleaning the data.
What Are the Applications of Data Wrangling for Data Science?
Discover a hidden intelligence in your data by collecting information from many sources
Quickly and accurately deliver an accurate picture of actionable facts to business and data analysts.
Shorten the time it takes to acquire and arrange messy data before processing it, responding to it, and processing it.
Make it possible for data scientists to concentrate more on data analysis than on data cleaning
Direct the data-driven decision-making process in a manner backed by reliable data.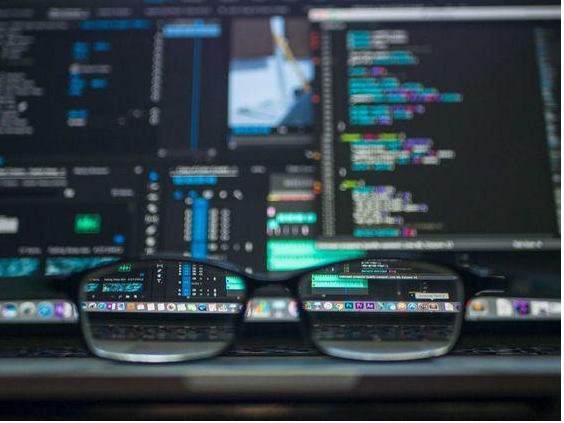 3. Data Manipulation and Analysis:
Do you know what sets the best machine learning projects apart from the rest? Analysis and Data Wrangling. Even though these are two distinct steps, I have combined them due to the order.
Data cleaning and transformation into a format that may be properly evaluated later is known as data manipulation or wrangling. Again, let's use packing your bags as an illustration. What will happen if you stuff your luggage full of clothes? Although you will save a short amount of time, it is not practical, and your garments will also become ruined. So instead, you may spend a little while ironing and stacking them. As a result, your clothing will continue to look excellent and be considerably more effective.
Similarly, data wrangling and manipulation might take a lot of time but ultimately aid in making better data-driven judgments. For example, data manipulation and wrangling techniques frequently use missing value imputation, outlier treatment, correcting data types, scaling, and transformation.
Data analysis is where you learn everything about the data and get a "feel" for it. The step where you typically understand the most about the data is this one. For instance, what are the typical weekly sales, which products get the most purchases, etc.?
4. Data Scientist Non-Technical Skills:
For instance, let's assume that you are the most talented data scientist the workforce has ever seen. You possess strong technical skills, a solid education, and a wealth of original thoughts and viewpoints. But for some reason, doors to the business world keep shutting in your face. Teams attempt to kick you out of their ranks while employers decide not to invest in your impressive data science skills.
Why are they acting so hostile when your list of hard skills is so long? Your non-technical skills, or rather, lack thereof, maybe the problem. Here are the three "softer" abilities you should concentrate on developing to pursue a career in data science.
Teamwork:

You'll notice one phrase repeatedly repeated in job descriptions on Indeed or Monster: "must work well in a team."

Contrary to what popular culture might have you believe, most scientific fields, including data science, don't depend on a single, exceptional mind to advance their fields. A team's ability to work together and cohesively is typically more significant than any member's intelligence or inventiveness. You won't help the team succeed if you don't play well with others or believe you don't need assistance from your teammates. If anything, your toxic attitude might cause stress and decrease success and failure for the team.

2015 research from Harvard University showed that even "moderate" levels of toxic employee behavior could lead to higher staff turnover, lower employee morale, and worsen team performance. Eighty percent of workers admitted that they wasted time fretting about rude coworkers. In addition, 68 percent of respondents claimed that toxicity had made them less committed to their employer, and 78 percent claimed that their performance had suffered.

The truth is that working as a team is much more effective and satisfying than working alone. Improve your ability to work with others; the results will benefit you and your team!

Communication:

Data scientists that can effectively communicate their findings from the data are in high demand. However, it will only matter how significant your findings are if your audience can grasp them because you lack the abilities essential to translate technical jargon into everyday language.

One of the important skills a data scientist can master is communication, which is one of the hardest for experts to master. Most difficulties were non-technical, according to a 2017 poll that sought to uncover the obstacles data scientists encountered most frequently at the workplace. Among the top seven challenges were "explaining data science to others," "lack of management/financial support," and "results not utilized by decision-makers," to name a few. All of them indicate a communication problem rather than a skill gap.

Learn how to translate since you will fail if you can't communicate. Become proficient in breaking down complex concepts into easily understandable explanations; strive to persuade your audience of a point rather than deliver a dry report.

The most crucial work for an analytics specialist is data analysis, which is often carried out in Excel, SQL, Pandas, and Python. In contrast, data analysis in machine learning is just one stage in the overall process.
5. Machine Learning:
Machine learning is an essential ability for a data scientist. Predictive modeling is done using machine learning. For instance, you need to employ machine learning algorithms to forecast the number of clients you will have in the upcoming month based on the data from the previous month.
Simple linear and logistic regression models are an excellent place to start, and you may proceed to more complex ensemble models later on, such as Random Forest, XGBoost, CatBoost, etc. Although knowing the code for these algorithms is helpful (it just requires a few lines), understanding how they operate is more crucial. It will assist you in fine-tuning your hyperparameters and finally produce a model with a low error rate.
6. Cloud Computing:
To give data professionals access to the tools they need to manage and process data, and data science practices frequently involve using cloud computing tools and services. Analyzing and displaying data that is stored in the cloud is typically part of a data scientist's day-to-day responsibilities.
Data science and cloud computing are closely related. It is usually because cloud computing enables data scientists to use platforms like AWS, Azure, and Google Cloud, which offer them access to databases, frameworks, programming languages, and operational tools.
Understanding the concept of cloud and cloud computing is not only pertinent but essential for a data scientist, given the magnitude and availability of tools and platforms and the fact that data science involves contact with massive volumes of data.
7. Database Management:
One needs to be skilled in math, statistics, programming, data management, visualization, and knowing what not to do to be a "full-stack" data scientist.
80% of the work is involved in setting up the data for processing in an industrial setting. Because they have a lot of data at their disposal, data scientists need to be able to manage vast amounts of data.
Database management requires a set of tools that can edit, index, and modify the database. The DBMS notifies the OS to provide the requested data after receiving a data request from an application. In large-scale systems, a DBMS helps users store and retrieve data at any time.
The Bottom Line:
Finding the technical skills you need to practice in a technical subject like data science is relatively easy. You presumably already know that you'll need some programming and math ability to get a job in data science, even if you still need to become familiar with the field. The difficulty appears when we talk about soft skills. Data science is a multidisciplinary field; thus, the necessary soft skills might need to be more evident.
If you're a hiring manager or recruiter, this list of the skills and qualities of excellent data scientists might help you locate the top candidates. When selecting applicants for your next appointment, you should look for people who combine technical proficiency with a strong combination of data intuition, statistical thinking skills, a "hacker's spirit," and a reasonable amount of inventiveness. These qualities guarantee that the data scientists you hire will contribute to the expansion and success of your company.
Enroll in a data science course at www.360digiTMG.com to take advantage of the excellent professors and effective course design.
Data Science Placement Success Story
Data Science Training Institutes in Other Locations
Agra, Ahmedabad, Amritsar, Anand, Anantapur, Bangalore, Bhopal, Bhubaneswar, Chengalpattu, Chennai, Cochin, Dehradun, Malaysia, Dombivli, Durgapur, Ernakulam, Erode, Gandhinagar, Ghaziabad, Gorakhpur, Gwalior, Hebbal, Hyderabad, Jabalpur, Jalandhar, Jammu, Jamshedpur, Jodhpur, Khammam, Kolhapur, Kothrud, Ludhiana, Madurai, Meerut, Mohali, Moradabad, Noida, Pimpri, Pondicherry, Pune, Rajkot, Ranchi, Rohtak, Roorkee, Rourkela, Shimla, Shimoga, Siliguri, Srinagar, Thane, Thiruvananthapuram, Tiruchchirappalli, Trichur, Udaipur, Yelahanka, Andhra Pradesh, Anna Nagar, Bhilai, Borivali, Calicut, Chandigarh, Chromepet, Coimbatore, Dilsukhnagar, ECIL, Faridabad, Greater Warangal, Guduvanchery, Guntur, Gurgaon, Guwahati, Hoodi, Indore, Jaipur, Kalaburagi, Kanpur, Kharadi, Kochi, Kolkata, Kompally, Lucknow, Mangalore, Mumbai, Mysore, Nagpur, Nashik, Navi Mumbai, Patna, Porur, Raipur, Salem, Surat, Thoraipakkam, Trichy, Uppal, Vadodara, Varanasi, Vijayawada, Visakhapatnam, Tirunelveli, Aurangabad
Data Analyst Courses in Other Locations
ECIL, Jaipur, Pune, Gurgaon, Salem, Surat, Agra, Ahmedabad, Amritsar, Anand, Anantapur, Andhra Pradesh, Anna Nagar, Aurangabad, Bhilai, Bhopal, Bhubaneswar, Borivali, Calicut, Cochin, Chengalpattu , Dehradun, Dombivli, Durgapur, Ernakulam, Erode, Gandhinagar, Ghaziabad, Gorakhpur, Guduvanchery, Gwalior, Hebbal, Hoodi , Indore, Jabalpur, Jaipur, Jalandhar, Jammu, Jamshedpur, Jodhpur, Kanpur, Khammam, Kochi, Kolhapur, Kolkata, Kothrud, Ludhiana, Madurai, Mangalore, Meerut, Mohali, Moradabad, Pimpri, Pondicherry, Porur, Rajkot, Ranchi, Rohtak, Roorkee, Rourkela, Shimla, Shimoga, Siliguri, Srinagar, Thoraipakkam , Tiruchirappalli, Tirunelveli, Trichur, Trichy, Udaipur, Vijayawada, Vizag, Warangal, Chennai, Coimbatore, Delhi, Dilsukhnagar, Hyderabad, Kalyan, Nagpur, Noida, Thane, Thiruvananthapuram, Uppal, Kompally, Bangalore, Chandigarh, Chromepet, Faridabad, Guntur, Guwahati, Kharadi, Lucknow, Mumbai, Mysore, Nashik, Navi Mumbai, Patna, Pune, Raipur, Vadodara, Varanasi, Yelahanka
Navigate to Address
360DigiTMG - Data Analytics, Data Science Course Training in Chennai
D.No: C1, No.3, 3rd Floor, State Highway 49A, 330, Rajiv Gandhi Salai, NJK Avenue, Thoraipakkam, Tamil Nadu 600097
1800-212-654-321